A collection of the BEST vegan mushroom recipes that are very easy to make. You will love how mushrooms bring out amazing flavors in dinner!
Mushrooms are simply irresistible!
They are perfect for breakfast, lunch, dinner, appetizer….
….and even desserts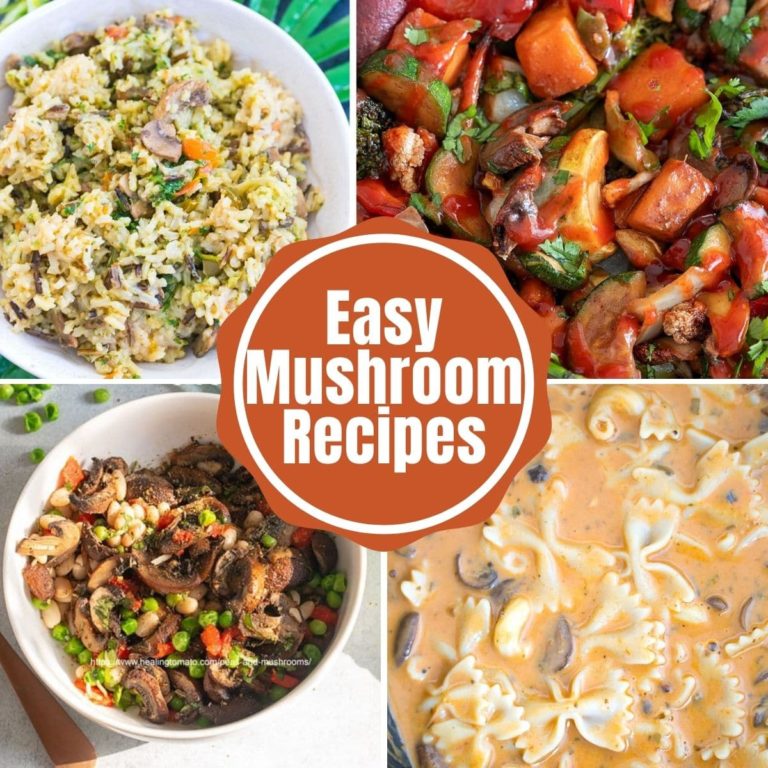 Tips for working with mushrooms
I always wash them in advance. More often than not, I wash them a day before. They way, they are completely dry when I cook them
Let the mushrooms cook by themselves before adding any liquids (like water or broth). This will make sure they cook evenly and not be a soggy mess
Do not salt the mushrooms until you have cooked them. Salting them will release moisture and make the dish soggy
When using portobello mushrooms, be sure to remove the gills. They ruin the taste of any meal you put them in and they prevent the rest of the mushrooms from cooking evenly
I try to use the stems in compost or broth recipes because I hate wasting any part of them
I put mushrooms in (affiliate link) this mesh bag and place the bag in the bottom vegetable tray
Mushrooms don't go bad easily, if stored properly. For me, they last a good two weeks after purchase
Mushrooms will go bad quickly if left out in the open. If you can't refrigerate it, keep it in a cool dry, place
Easy Mushroom recipes
Air fryer miso glazed vegetables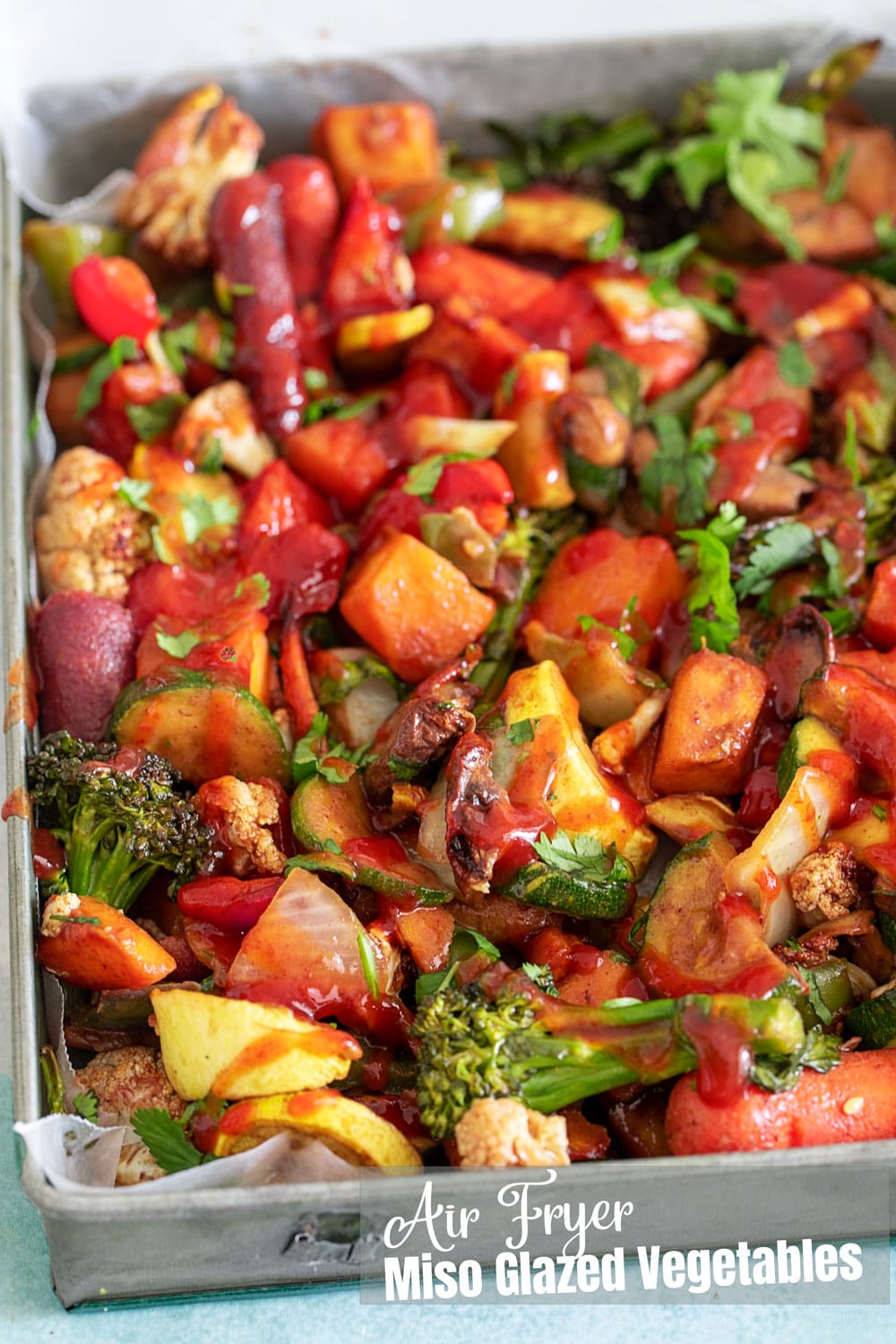 Looking for a way to incorporate more mushrooms into your diet? Fire up your air fryer and then, cook your veggies in it.
The best part of this recipe are the strong flavors from miso and the hot sauce. This recipe is not for those with faint taste buds, lol.
But, you can easily skip the hot sauce. You can also skip the sriracha and add a chili sauce to make this keto/low carb.
Air Fryer Miso Glazed Vegetables
Quick and easy miso glazed vegetables with sriracha made in the air fryer. With Keto options.
Check out this recipe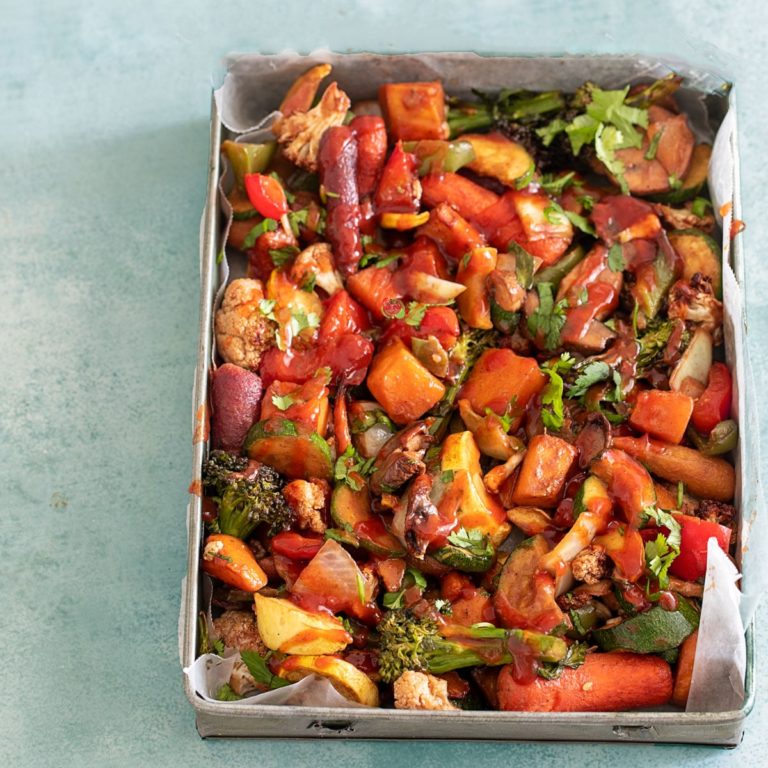 ---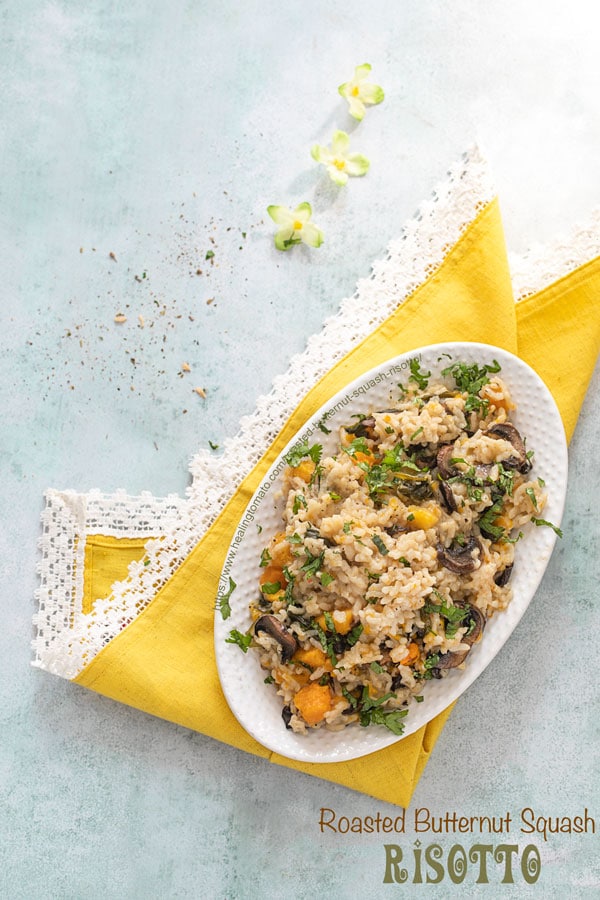 Risotto doesn't have to be difficult to make. You don't need to continue to stir it every few minutes.
Cooking it in the Dutch oven will make it more interesting and less stressful. The vegetables are cooked to perfection, especially the mushrooms.
Butternut Squash Risotto
An easy vegan butternut squash risotto made in the Dutch oven using just a few simple ingredients
Check out this recipe

---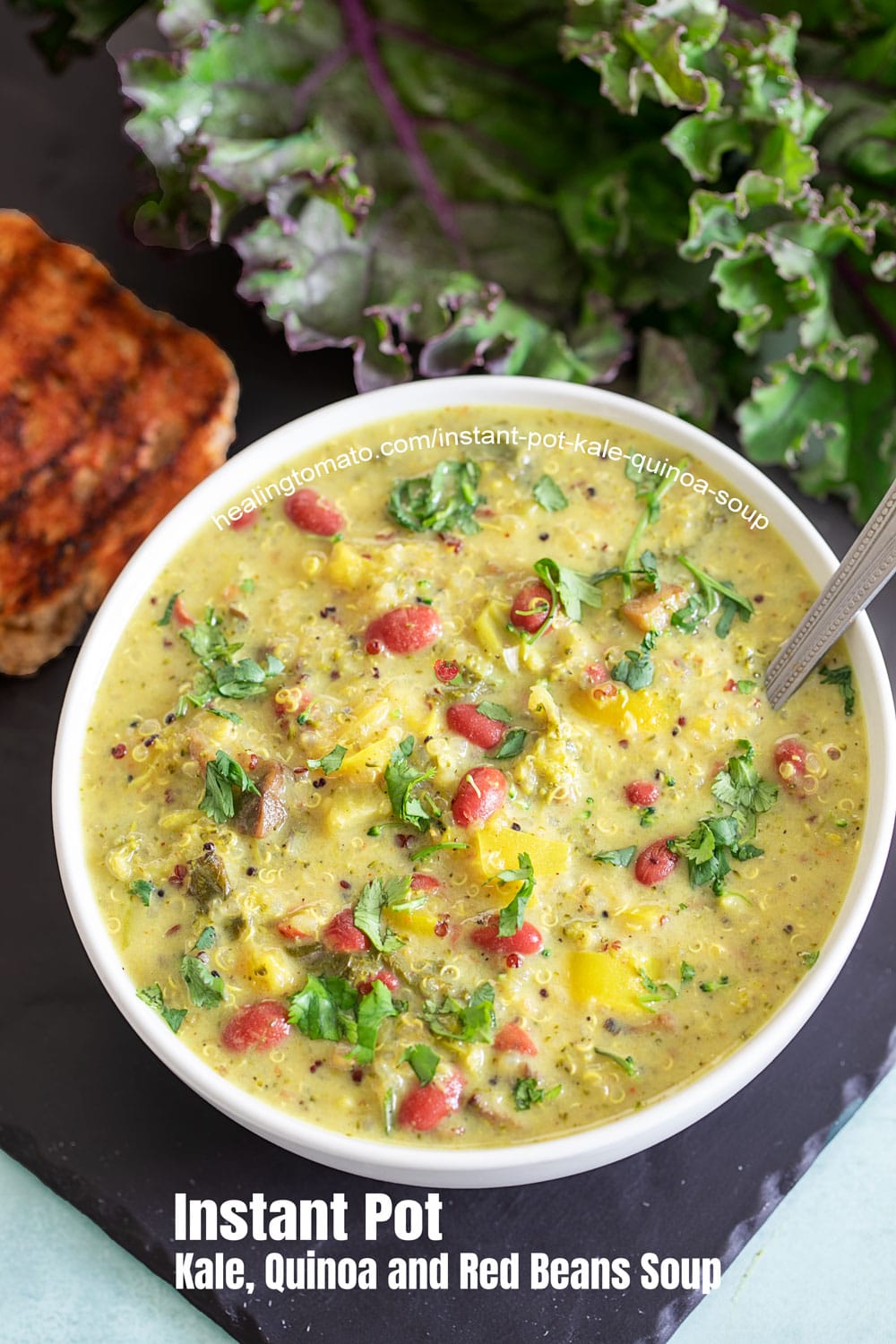 Can you believe how easy it is to make soup in the instant pot? I made it in less than 30 minutes using easy ingredients!
Mushrooms are a must have in this recipe because they add a "meatiness" to the soup. Also, cooking them in the instant pot makes them easy to digest.
This soup is packed with vegan proteins! So, fill up a big bowl of this soup and enjoy it right away!
Awesome Instant Pot Quinoa Soup
Make this easy vegan instant pot kale and quinoa soup in just 30 minutes. Warm winter soup for everyone to enjoy
Check out this recipe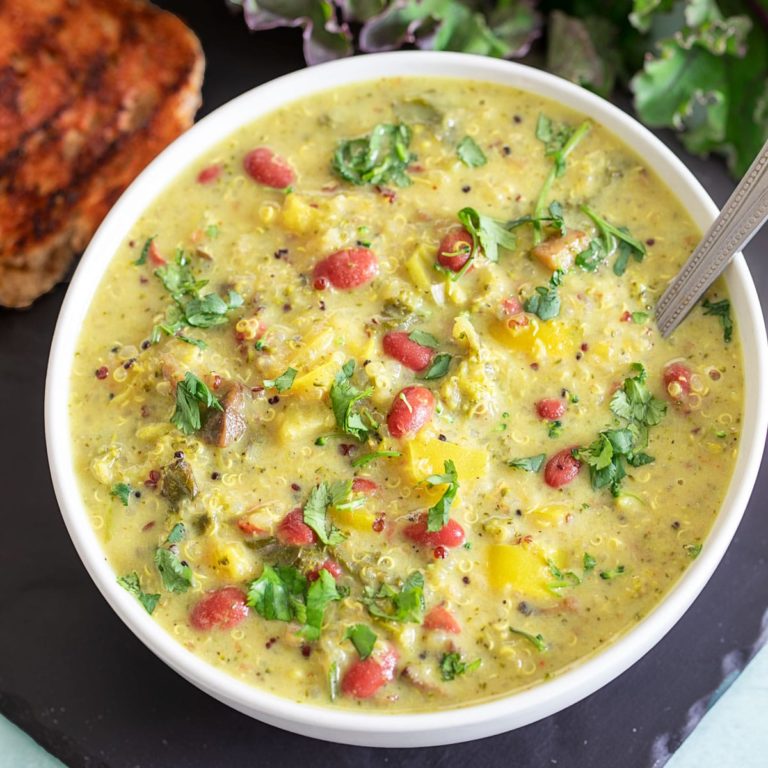 ---
This barbacoa recipe has become a family favorite since I made it a few weeks ago. The meal is so hearty and delicious that its perfect all year round
I made it in the pressure cooker, but, it can also be made in the slow cooker or stove top. Cooking it in the pressure cooker was the fastest option for me, but, I would love to hear your favorite way of making it
The key to the recipe is the barbacoa sauce itself. It takes only 3 ingredients to make it and its uses are endless
I put mushrooms and jackfruit together which is makes it the biggest powerhouse combo of "meaty" vegan recipes. Its why I think it belongs in the #1 spot on this 4 mushrooms recipe lis
Vegan Barbacoa Recipe with Easy Barbacoa Sauce
A hearty, spicy and versatile vegan barbacoa recipe

Check out this recipe
---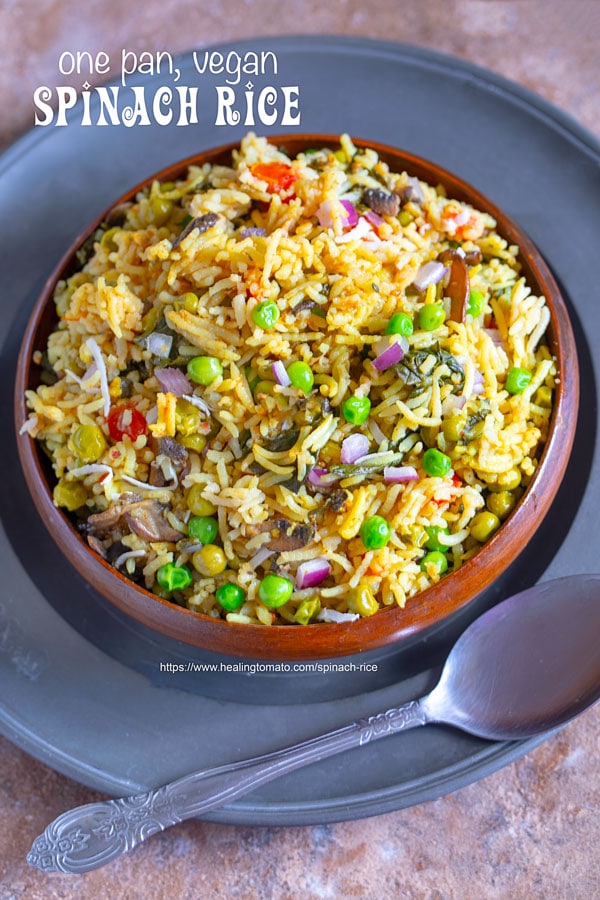 This is brand new recipe which I posted just a couple days ago, but, it belongs on this list for 4 mushroom recipes
This time, I used pure basmati rice in this recipe because there is no better rice, if you ask me!
Together with mushrooms, this meal is one satisfying dish!
Plus, clean up is a breeze with this recipe because I made it in one pan!
How To Make Spinach Rice
Quick and Easy Spinach Rice made in one pan with peas, mushrooms and tomatoes. This is the perfect vegan side dish or main course meal.
Check out this recipe
---
This wild rice and mushrooms recipe is so perfect for this 4 mushrooms recipes
This was my first use of wild rice on the blog. I made the recipe with a wild rice blend because it adds so many textures to the recipe
I don't know what it is about the pressure cooker, but, it cooks the mushrooms so perfectly. I find that mushrooms practically melt in my mouth when I cook them in the pressure cooker
This recipe is brought together with a basil pesto recipe which you can make at home.
Mushroom Wild Rice Recipe (Pressure Cooker)
Mushrooms, cauliflower, bell peppers and tomatoes in a wild rice blend

Check out this recipe
---
Pasta and mushrooms! That always sounds delicious to me, so, I had to make a recipe using them.
I have used mushrooms in quite a few recipes. Mushrooms add to the comfort food that is pasta, making it even more appealing.
Do you know that I have mixed mushrooms with penne pasta, with elbow pasta, spaghetti and Trottolle pasta? I think I have put it in ravioli too, but, not posted the recipe
This creamy mushroom stroganoff is my "favorite child" from this 4 mushroom recipes! Publicly, I say that I don't have a favorite pasta recipes on my blog and that all my recipes are my favorite.
But, secretly, this stroganoff is my favorite recipe because its just beyond delicious. Check it for yourself and let me know!
Vegan Mushroom Stroganoff
Quick under 30 minute creamy mushroom stroganoff with pumpkins

Check out this recipe
---
If you like this mushroom recipe, check out my penne pasta recipe or my peas and mushroom recipe
Types of mushrooms
White button mushrooms
Brown button mushrooms
Shitake mushrooms
King oyster mushrooms
Wild mushrooms
Porcini mushrooms
Chantrelle mushrooms
Are mushrooms vegan?
Yes, mushrooms are very much vegan. They are part of the fungi family which is vegan and vegetarian friendly.
Mushrooms "not" being vegan is an urban myth that has been taken as the truth by so many people. Yet, It couldn't be further from the truth.
Bottom line is that all mushrooms are part of the plant kingdom and not the animal kingdom. So, feel free to eat all the mushrooms you can!
Consult my handy "what vegans don't eat guide" for a list of all the vegan and non-vegan edibles. There is one item on that list that just might surprise the heck out of you.
What's your all time favorite mushroom recipe?
Video for 4 mushroom recipes