Vegetarian sandwiches are easy to prepare & are very healthy. Celebrate #MeatlessMonday by making these delicious sandwiches. Brown bag lunch, kid friendly
My favorite lunch meal idea has always been delicious vegetarian sandwiches. I enjoy a hearty sandwich or a light sandwich during the weekday. Most of my lunches are spent hunched over my computer as I tap away on the keyboard with my left hand and a sandwich on the right hand. The right hand also doubles as the mouse moving and clicking hand.
For this reason, I try to choose sandwiches that will not make a mess otherwise it defeats the purpose of a working lunch. These are some of my favorite sandwiches to make and I am sure you will agree thjat they are absolutely drool-worthy.
5 Vegetarian Sandwiches
1) Kitchen Treaty's – TLTs (Smoky Tofu, Lettuce, Tomatoes Sandwich)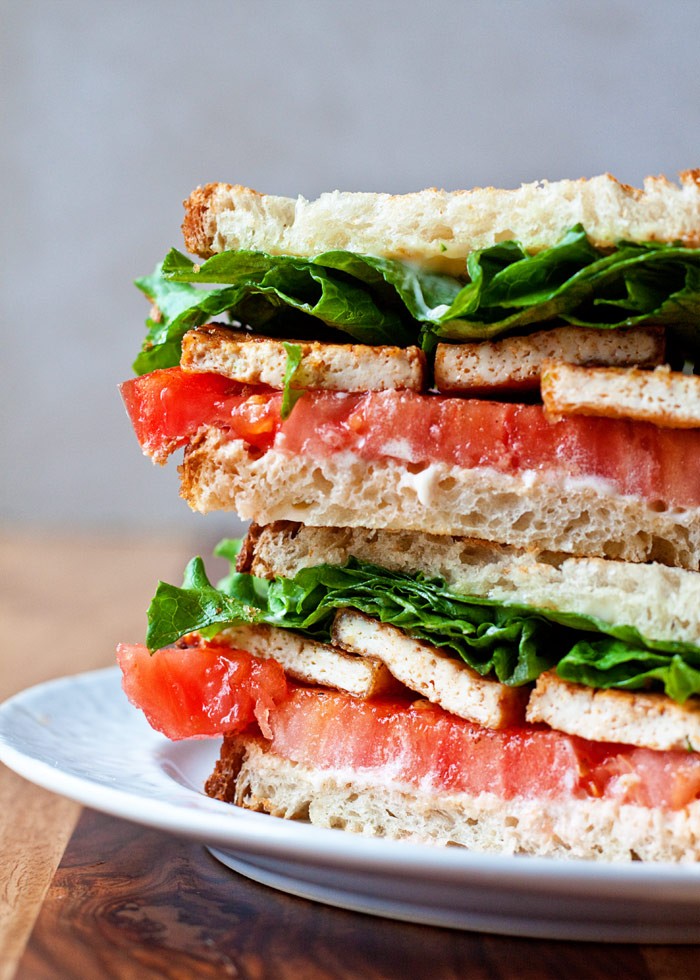 Photo credit – Kitchen Treaty
I absolutely love what Kitchen Treaty with the classic BLT. She smoked the tofu and used it as a topper on this sandwich. Talk about a protein-packed lunch! There are so many delicious flavors in this recipe and it will make you not miss the BLT.
2) Namely Marly's Vegan Philly Cheesesteak
Photo Credit – Namely Marly
Ok, I admit that this Vegan Philly Cheesesteak sandwich can get a little messy. However, I keep it wrapped in foil paper and it doesn't drip onto my keyboard. This is a very hearty lunch because Namely Marly uses a whole bunch of peppers, mushrooms, avocados, onions and so many other delicious flavors. I dare you to feel hungry after you have eaten this heavenly vegan sandwich.
What is better than yummy melted mozzarella cheese with marinara sauce inside a ciabtta roll? There is nothing better than that! This sandwich is a family favorite and I can eat it any time. The sandwich is super easy to make with just a few ingredients.
4) Vegan Richa's Lasagna Grilled Cheese Sandwich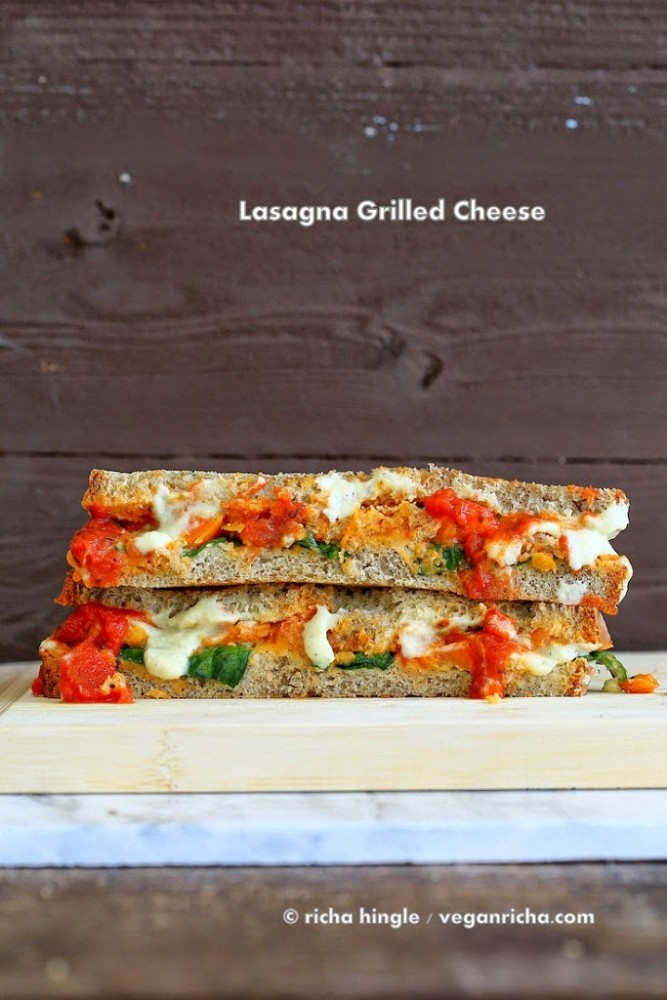 Photo Credit – Vegan Richa
Vegan Richa impresses me with every single recipe she posts. She is a very talented chef, blogger and business woman. Whenever she has a sandwich recipe, I make it a point to try it. Her Lasagna Grilled Cheese sandwich was a mind-blowing and delicious sandwich. I was practically licking my fingers after trying her recipe. It is simple to make and also protein-rich sandwich.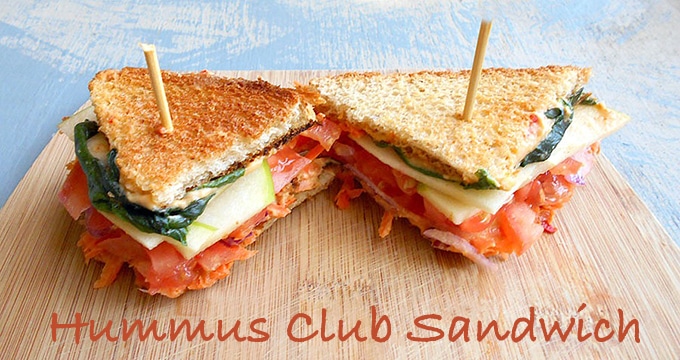 Photo Credit – Healing Tomato
Green apples, tomatoes, avocado, spinach and hummus make up this super delicious lunch sandwich. I wanted to add a little sourness to the sandwich and that's why I went with green apples. Turns out that they became the star of the recipe by completely upstaging hummus. This is another healthy and protein-packed sandwich, so, it is good to eat any time of the day.
If you want a vegan bread option to make any of these sandwiches, I have a mango bread recipe that is going to knock your socks off!
What is your favorite lunch time #meatlessmonday sandwich?