Fresh Apricot Dipping Sauce is very easy to make. Takes only 10 minutes and it is very healthy. This dip works great with spicy appetizers or even light appetizers. Its a fun recipe to make because it uses all

"Another Star Anise recipe???"
Yes, one last one….
This recipe of Apricot dipping sauce with star anise is the last recipe in my month long tribute to the wonderful, fragrant spice that is the star anise.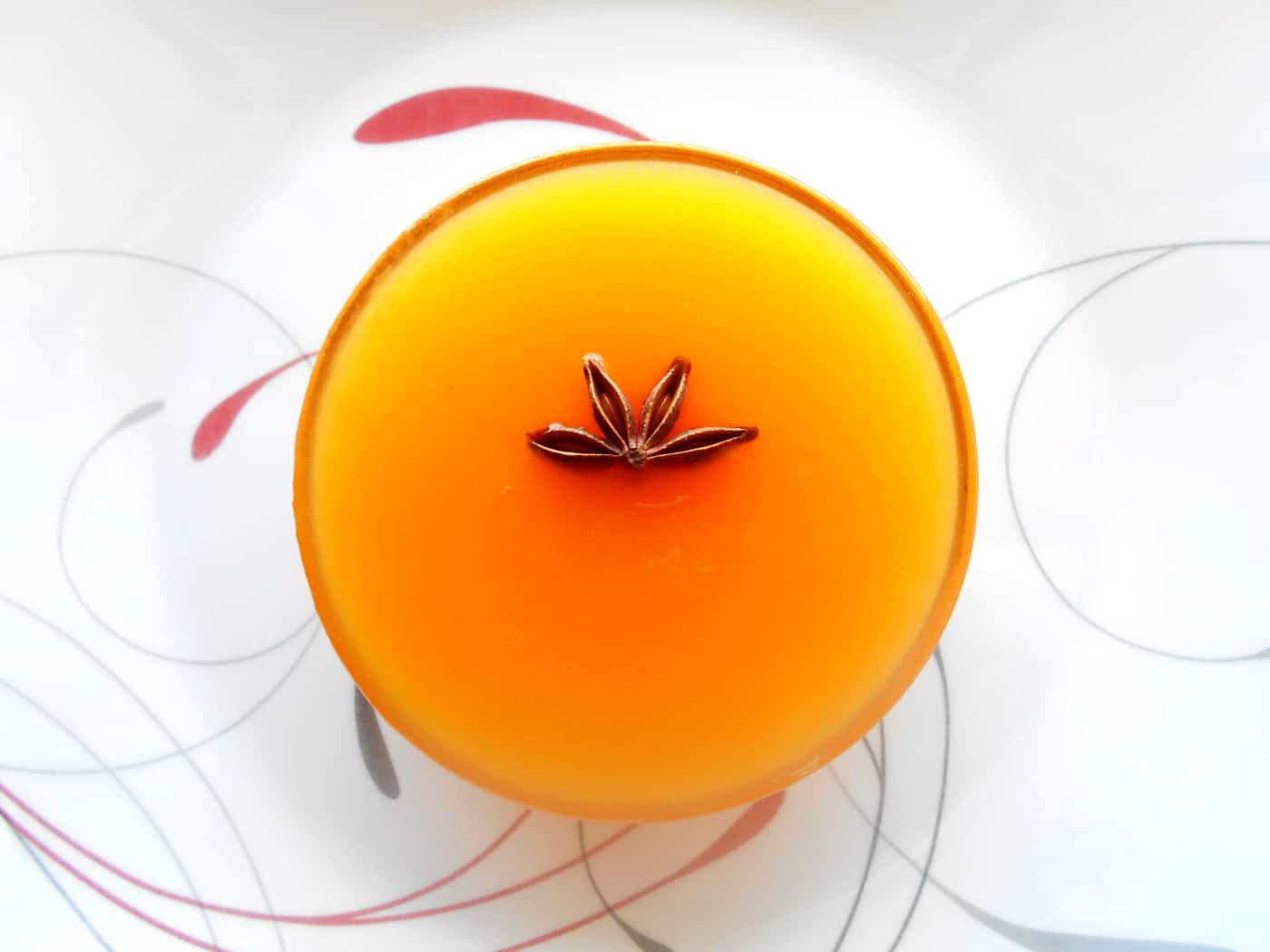 When I see recipes that use apricot dipping sauce, I notice that they always use some prepackaged dipping sauce or even frozen apricot dipping sauce!
"Nooooo!" I find myself saying that in my head.
This dipping sauce is so quick and easy to make, so, there is no excuse to use a canned or frozen version.
You only need 10 minutes to make this dipping sauce.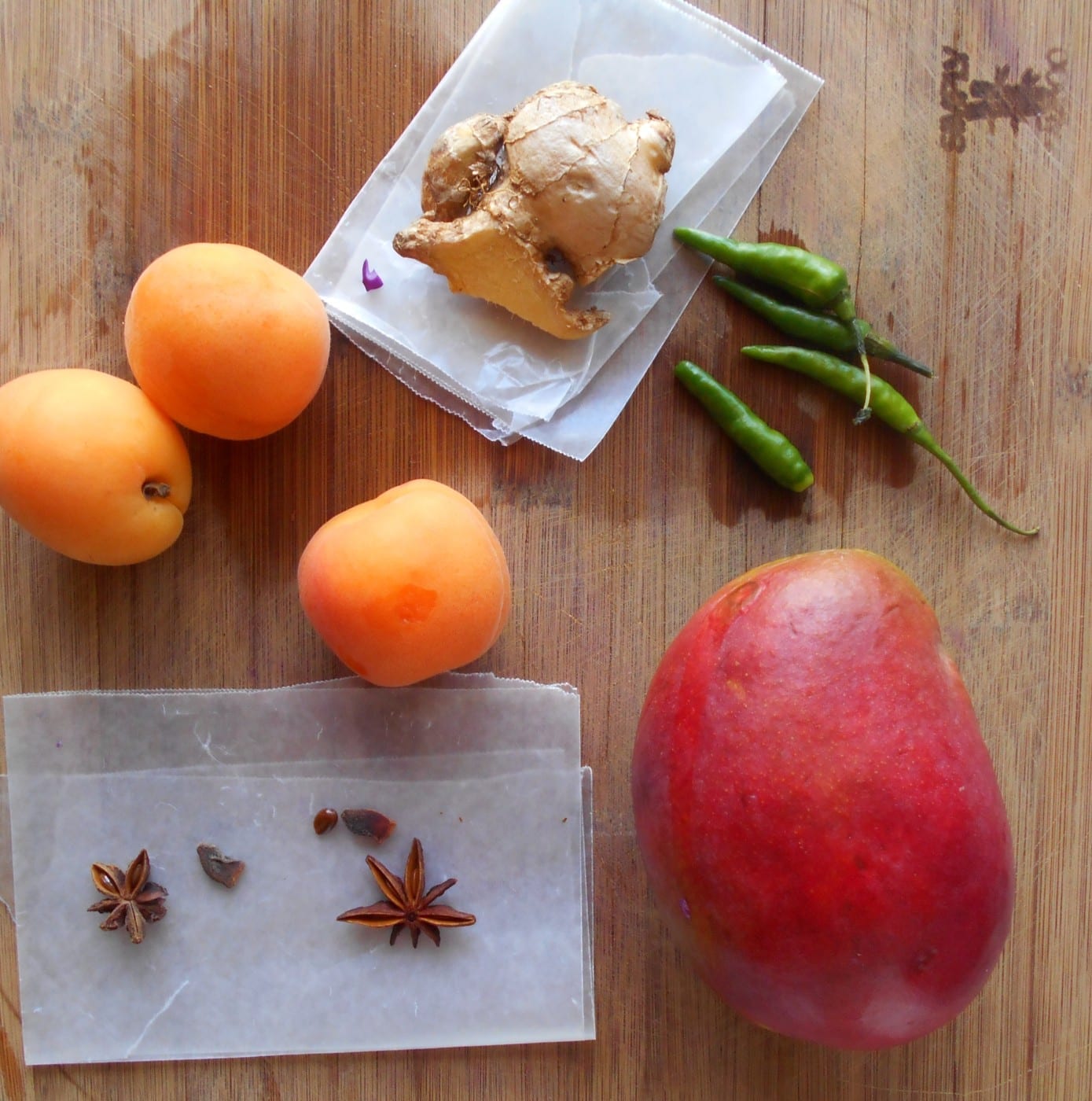 With only fresh ingredients, this is one healthy and delightful recipe to make and eat.
Let me show you just how easy it is to make this recipe. Bring all the ingredients together on low heat and after 10 minutes, you have mixture ready to strain.
This dip is perfect for my Vegetarian Rolls Recipe. It works so great with the spices in that recipe.
The fun part about making vegetarian cooking is that I get to experiment with fresh ingredients without having to worry about what is in season.
In Florida, apricots are found almost all year round and so are mangoes. Depending upon the month, sometimes we get mangoes from Mexico, California, Peru or Guatemala. Either way, Floridians have mangoes whenever we want.
I like using mangoes as much as possible. This reduces the amount of sugar that I have to use and it makes it very healthy. Mangoes add sugar without adding too much sweetness to the apricot dipping sauce.
There is one main note to make here. Keep all the ingredients in large chunks. Many of them will be tossed out after they have done their job. Large chunks will make it easier to do so.
So, now, are you going to make Apricot dipping sauce from fresh ingredients?
5 Amazing Recipes For Fresh Apricots


How to make Apricot Dipping Sauce
Apricot Dipping Sauce with Mango and Star Anise
A simple apricot dipping sauce made with all fresh ingredients
Ingredients
3

apricots

Small, peeled and pitted

1/4

cup

mango

Cubed

1

tbsp

ginger

About the size of a grape

3

Thai Chili

Optional, Cut into halves

2

tsp

salt

3

tsp

sugar

1/2

cup

water
Instructions
Peel the skin from the ginger

In a medium pan, add all the ingredients and heat for 10 minutes

When you see the apricot can be mushed easily, turn off the heat

Let it cool to room temperature

Discard star anise, ginger and Thai Chili

In a food processor, blend the mixture lightly.

Put a pan under the nylon strainer and strain the mixture.

Use a spoon to mush any large mango and apricots.

You can refrigerate the pulp remaining in the strainer and use it in soups
Notes
Nutrition Facts
Apricot Dipping Sauce with Mango and Star Anise
Amount Per Serving
Calories 45
* Percent Daily Values are based on a 2000 calorie diet.
Nutrition