There are so many benefits of capers! From benefits to blood pressure to brain health, capers can bring so many good things to your body. Adding them to a recipe can change up their flavors completely, for the better!
"You had me until capers!"
"I don't like capers!"
"What can I substitute capers with in this recipe?
Those are just some of the comments I get when I mention that capers are in a recipe! I just can't understand why people don't like it.
This deep dive into capers is my way of making you fall in love with them!
What are capers?
Capers are tiny green pieces of edible flower buds that come from the caper bush (AKA Flinders Rose). The plant has distinguishable thick leaves and beautiful white flowers. The capers flower buds are harvested in the wild and stored inside glass bottles in a brine solution.
Where do capers grow?
The capers bush (Caparis Spinosa) is wildly grown in the Mediterranean area. This is normally around the continents of Europe, parts of Western Asia and Africa. It's famously grown in Italy where it can even be foraged in the wild.
Capers love a dry climate all year round, so they love Spain and Portugal too. They can tolerate drought conditions too, so they are highly sought out crop.
👩‍🍳 Storage tip: Keep capers in glass bottles and refrigerated. They can last for months.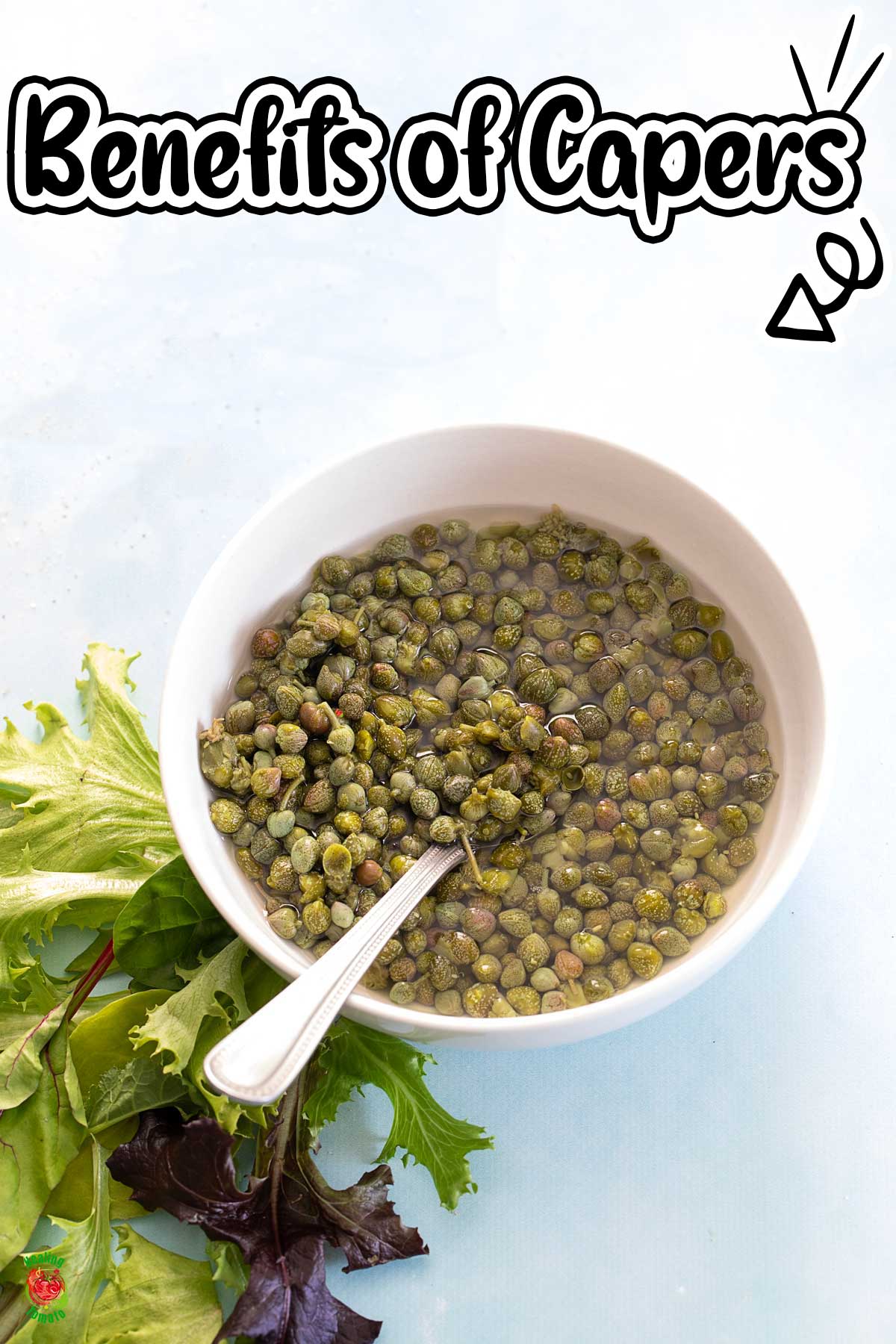 Benefits of capers
Capers are one of those rare ingredients that are good for the organs, as well as your emotional health. Check out what capers can do for you.
Packed with polyphenols
One of the biggest benefits of capers is that they are packed with polyphenols. What are polyphenols? They are naturally occurring compounds in foods that help prevent cancer. Source: Oxford University Press.
Capers have a huge dose of Quercetin which is a powerful compound. Quercetin is a part of the flavanoid polyphenols. Quercetin is our ally in the fighting of free radicals. We all know that free radicals can damage the DNA, weaken and/or kill cells. Capers will help fight these damaging effects! Source: Mount Sinai.
Just consuming 1 Tbsp of capers a day can go a long way to helping get rid of the free radicals.
💪 Packed with polyphenols: Capers biggest benefit is that they are packed with polyphenols that help fight cancer.
Good source of Vitamins
Capers are a good source of vitamins and minerals. They provide vitamin K, which is important for blood clotting. Vitamin K helps make the protein called Prothrombin that helps in blood clotting.
Capers have a small amounts of Vitamin A, Vitamin E, Vitamin B2 (Riboflavin) and Vitamin B3 (Niacin). These vitamins are important for skin and hair health. Iron helps in the formation of red blood cells.
Even though these vitamins and minerals are not in large amounts, they help the body run efficiently.
Source: Harvard.edu and Natural Medicines.
🥬 Source of vitamins: Even though capers have small amounts of vitamins and minerals, they pack quite a nutritional punch.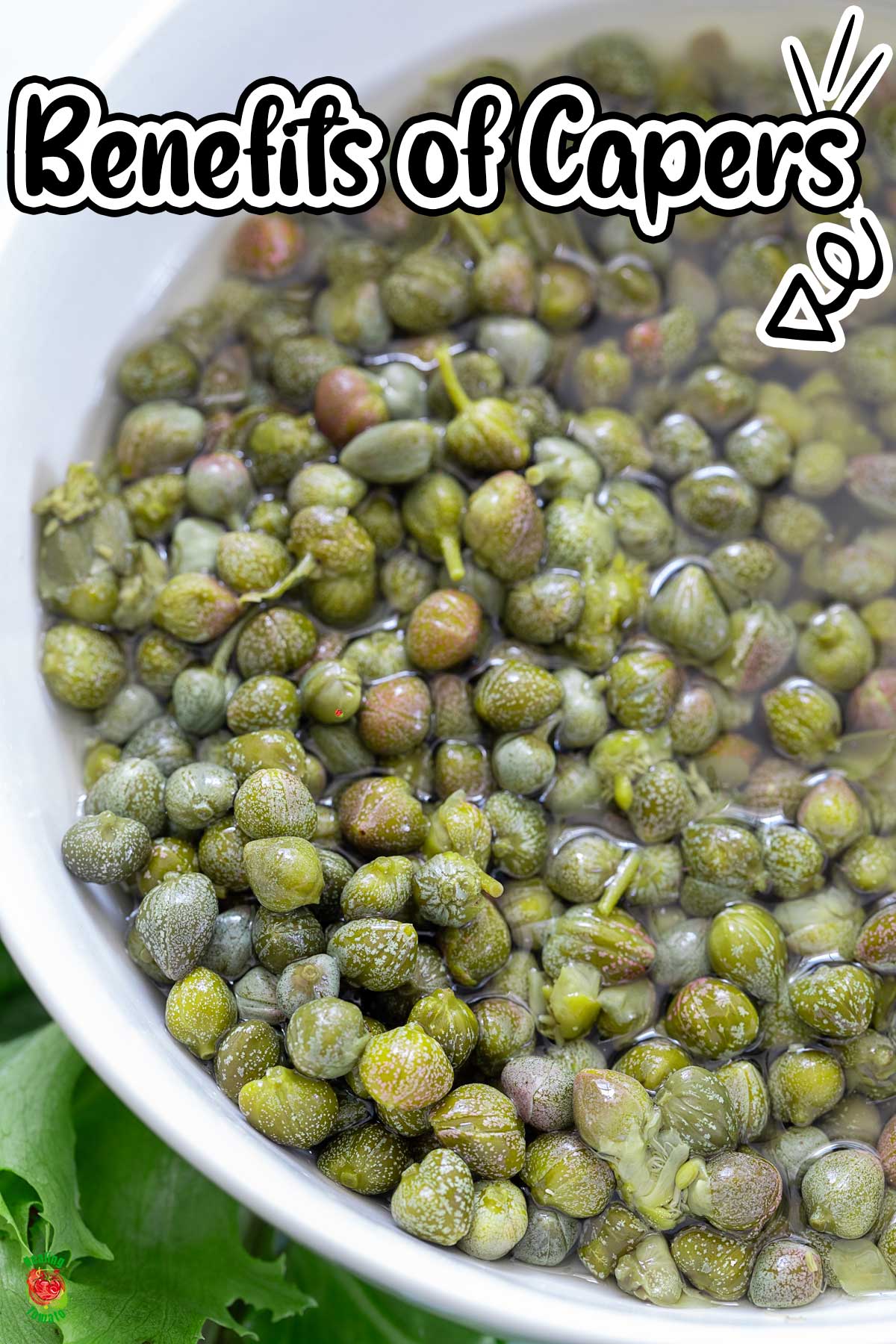 Has with Calcium and Iron
Did you know that just 1 Tbsp of capers have about 3.4mg of calcium? Calcium is essential for strong bones and teeth. I bet you will be consuming more capers from now!
Capers also have trace amount of iron in them. I Tbsp has about 0.15g of iron in it. That may not be much, but every little helps. Consume it with vitamin C rich foods like this berry Greek yogurt bowl to help maximize the absorption.
Source: USDA.gov (change the portion amount to 1 Tbsp)
High in fiber, low in calories
Get your fiber in without getting in too much calories. 1 Tbsp has about 0.3g of fiber and about 2 calories.
So, go ahead and add 2-3 Tbsp of capers on your salads or in pastas! You are getting nothing but the good stuff in it.
Source: University of Rochester.
🦴 Capers & Minerals: Capers have calcium, iron and fiber. They are also a very LOW calorie food.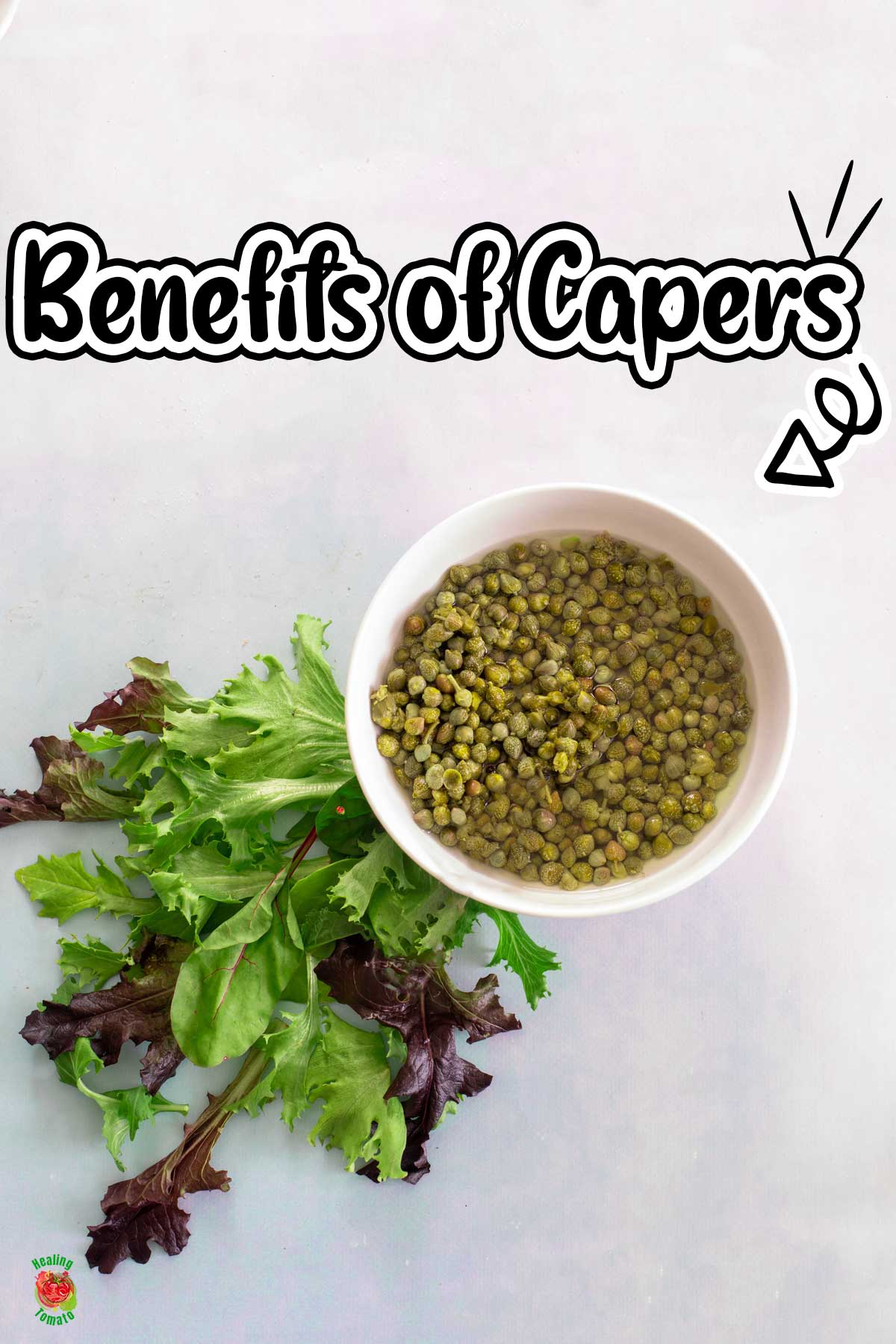 Lowers blood sugars
A randomized, double-blind placebo study by PubMed shows that capers have a component that can help lower the blood sugars.
There is more research needed as to why exactly capers help lower blood sugar, but the fact is capers are great for type 2 diabetes. Please consult with your doctor, if you are taking diabetes medicine.
Improves liver health
In yet another 12-week PubMed study, it is shown that capers can help reduce Non-alcoholic fatty liver diesese (NAFL). The participants in this study noticed significant weight loss and BMIs.
Anything that is bitter in taste will always help with liver health. So, things like dandelilion, milk thistle and arugula will go a long way in the bettering of your liver.
Source: The Chopra Center and PubMed studies mentioned above.
😋 Incorporating it: Now that you know the benefits of capers, start incorporating it in your diet. Start with just 1-2 capers a day. Work your way to 2-3 Tbsp.
Capers conclusion!
In a nutshell, here are the benefits of capers:
Packed with polyphenols
Good source of vitamins
Has with calcium and iron
High in fiber, low in calories
Lowers blood sugars
Improves liver health
If you are the person who hates the taste of capers, try with just 1 or 2 capers a day. Then, work your way to 2-3 Tbsp a day. Your body will thank you.
Answering common questions
What does the words "nonpareille" on caper bottles mean?
Literally translated form French, nonpareille means having no equal or "non-parallel". On caper bottles, this means that they are the smallest size of capers. There is no other equal in size. So, when you purchase nonpareille capers, you buying capers that are about 7mm in size.
What's the difference between capers and caper berries?
Caperberries are larger in size and sometimes have the stem still attached. They look more like green olives and not like capers. Nutrition wise, they have the same profile. Caper berries are a little more salty, but the taste difference is negligible.
Where can I buy capers?
Capers are readily found in your local grocery stores and big box stores. Where possible, get the organic wild capers. I have seen them on (Affiliate Link) Amazon too.
Can capers be grown at home?
Capers will not survive in areas where the temp is below 18°F (-7°C). So, if you live in areas with winters, this crop will not grow there. For more information on growing them, check out this guide by Gardner's Path.
How do I store capers?
"To store them, I simply keep them in the jar they come in. If they are unopened, I store them in the pantry, which is cool and dark. If they are opened, I keep them in the fridge, ensuring they are fully covered with their brine." – Gen La Rocca, Chef and Owner of Two Cloves Kitchen
Easy caper recipes
Chermoula sauce is a fresh herb sauce that is topped with capers. Capers add a delicious flavor to the finer taste of herbs. This sauce is great for pastas, noodles or as a marinade.
Mushrooms are a powerhouse of nutrition. However, they are very bland and that's what makes it fun to find amazing ways to flavor it. I have put them in sandwiches, pastas and hash sweet potatoes.
But, my favorite is to lightly cook mushrooms and top it with capers! You won't regret this mushroom recipe!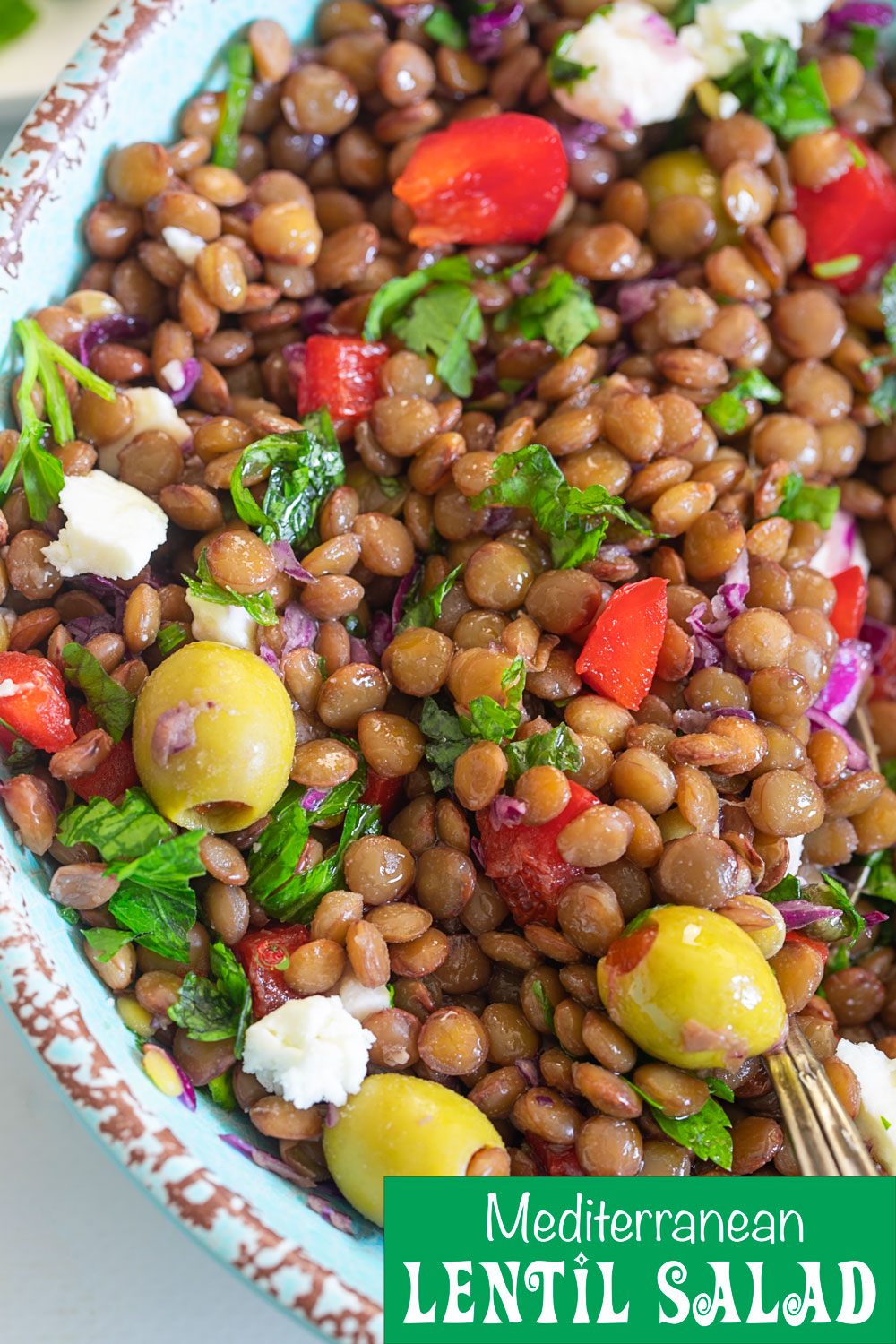 This lentil salad takes just 11 minutes to make because it's made in the Instant Pot. Once it's ready, I top it with capers and enjoy this protein packed meal.
Capers made lentils taste so good!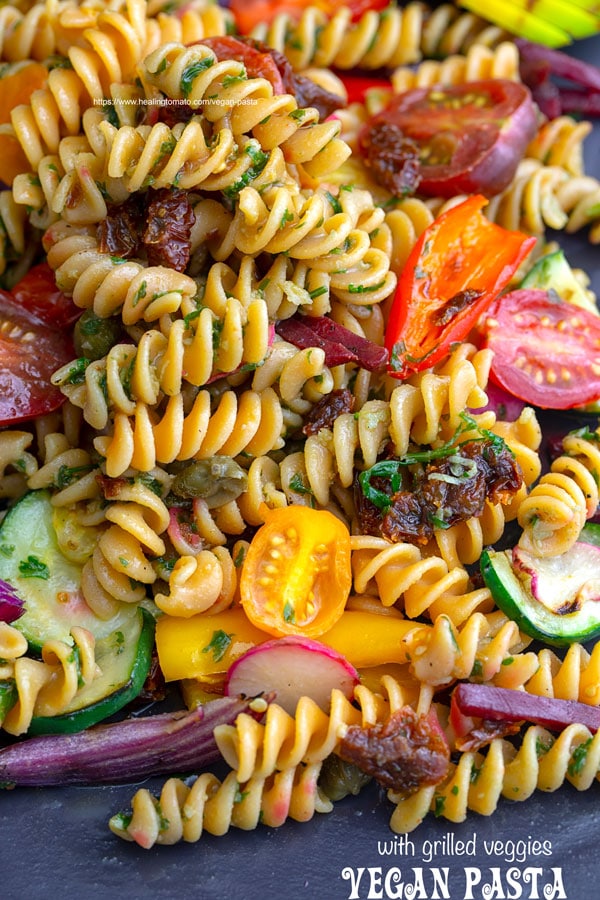 Freshly grilled veggies are perfect for pasta. The sauce is made with herbs and extra butter! But, what puts this pasta dinner over the edge are the 2 Tbsp of capers! It makes this gluten-free pasta taste awesome!
Capers also mix well with the grilled veggies.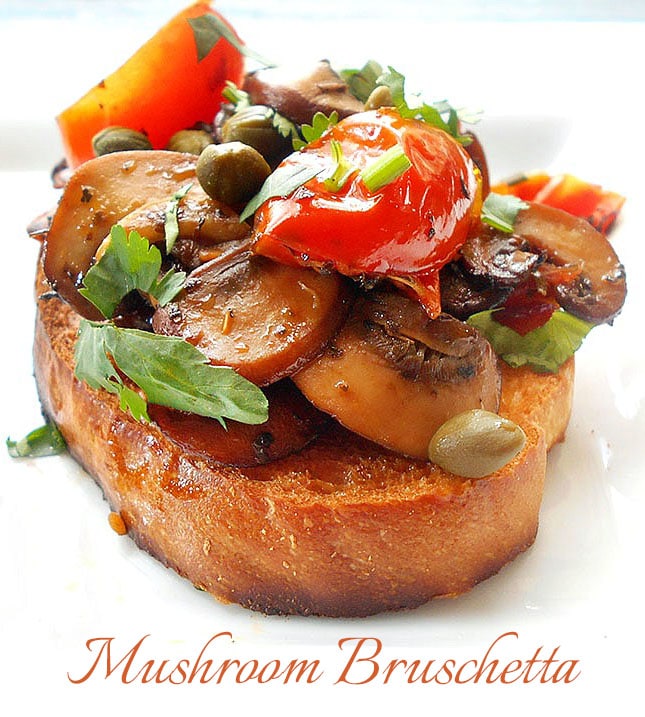 No bruschetta recipe is complete without tomatoes and capers! This recipe is extra special because it also has mushrooms. The recipe is a perfect Sunday brunch recipe.
So, feel free to put extra capers in this recipe! It brings out the best flavors.
Sharing is caring
Don't be shy, chime in below in the comments. Let me hear your opinion on the benefits of capers. Share it on Facebook, Pinterest, Twitter, and Instagram.