While the sun is beating down this summer, don't let the heat get the best of you! Here are some of my best summer drinks that cool me down and nourish me too!
Best Summer Drinks Recipes
The Florida heat can be brutal in July
But, I have an ARMY of drinks that help me fight the same old boring summer drinks!
Which one is your favorite?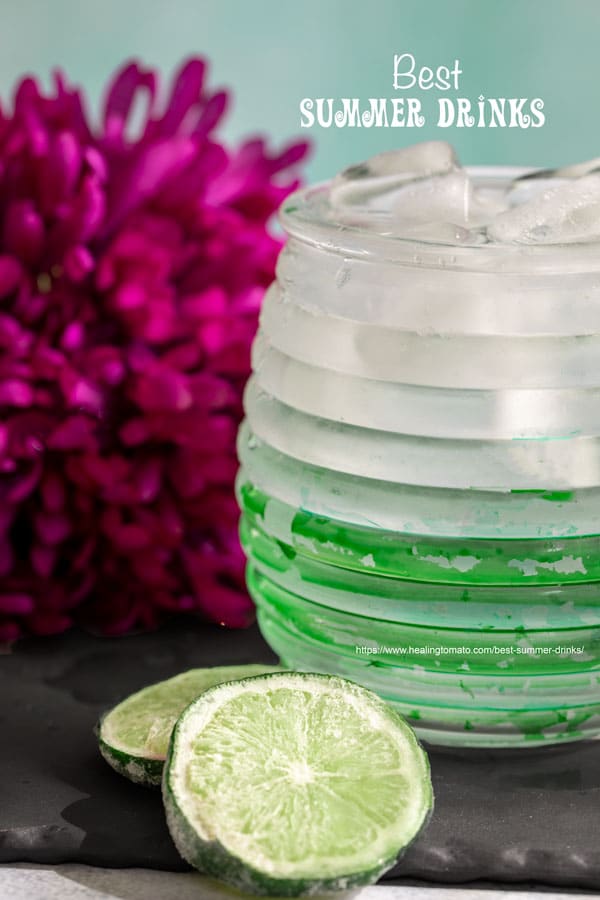 Tips for staying cool in the summer
This is my 7th summer here in Florida. Being a life-long northerner, summer has been the hardest part of Florida. I feel like I have become good at surviving the summers here
If you are planning on visiting Florida, here is a good guide by TripSavvy on all the different summers in this State.
Here are some of my favorite tips for staying cool in the summer. If you want to skip to the best summer drinks section, click here
1. Always have ice cube trays filled.
Even with refrigerators that have built in ice-makers, I always make sure that there are at least 3 trays of ice cubes filled with ice.
Why?
Because the heat inevitably is followed by nasty thunderstorms. This means that the electricity can go out anytime. In my area, this happens often.
The electricity doesn't stay off for long, but, you never know how long it will be out.
2. Stay away from sports drinks
This can be controversial point, but, I find that the sugars from the sports drinks can make me crave more sugary drinks.
I try to concentrate on all natural types of drinks. I also like get more electrolytes in my drinks. Try some electrolyte powders or infused water.
3. Keep bottled water
From the gallons to the smaller water bottles, I keep as many of them on hand as possible. Flavored drinks are great, but, nothing works as well as plain old water
Tap water is not my idea of a refreshing drink. Plus, if the electricity is out and their are huge rainfalls, their is always a boil water advisory. So, I stay away from tap water for drinking
4. Keep small fans at your desk
If there is no one at home, I try not run the AC all day. As you can imagine, the electricity bill amounts can go up into the triple digit
Instead, if I am sitting at my desk or I am working around the house, I will keep a small fan on hand. They can walk with me around the house and work on keeping me cool
I tried this Artic fan and it wasn't bad at all. It uses a power outlet, but, you can also find USB connecters. Get it here from (Amazon Affiliate link) Amazon
5. Keep Ice Packs on Hand
After a hot day in the sun, coming home is good, but, it takes the body a while to get rid of the outside heat. I have always found that it takes me a good half hour to cool down completely
I keep ice packs in the fridge and even have an ice pillow for when its too hot. They are so handy when you cool down faster
Those are my top tips for staying cool in the summer. What are some of your tips?
Video of 4 of my favorite drinks
List of best summer drinks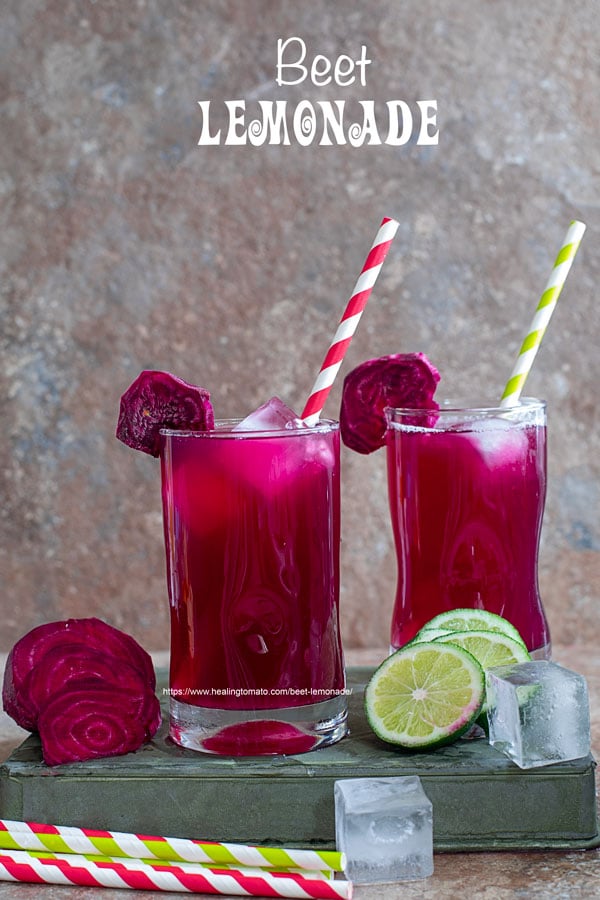 I know you are not supposed to pick favorites, but, I can't help it. This beet lemonade happens to be my favorite on this list.
This beet lemonade is not like your regular lemonade. The beets add a nice color and nutrition to the lemonade
I used fresh beets and there are NO ARTIFICIAL SUGARS in it. I think its my favorite drink on this best summer drinks list.
---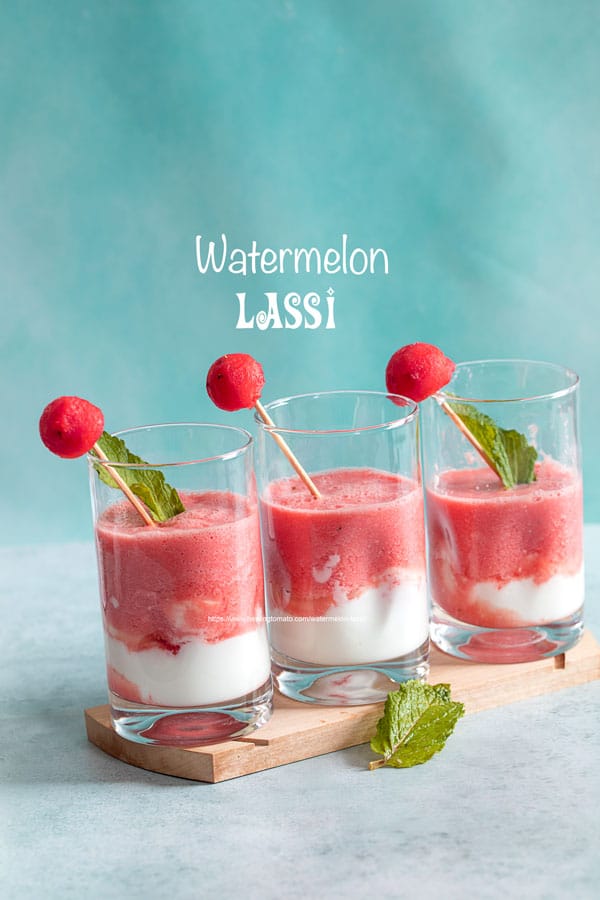 Watermelon is found in abundance here in Florida in the summer. They are on sale more often than not, so, using it in drinks is awesome.
Watermelon is so cooling to the body that I just had to make a drink out of it. This lassi drink is a new family favorite and we can drink it all day long
Is this your favorite drink on this best summer drinks list?
---
As a hot chocolate aficionado, I can't bring myself to not drink it for months. Why wait for the weather to be right for hot chocolate, when its just as easy to drink it in the summer, right?
Best summer drinks list not complete without some kind of a chocolate drink! This is mint hot chocolate poured over a cup full of shaved ice!
Is there anything better than that??
---
This is a very old recipe that I refreshed with new pics. The recipe remains the same because it was perfect summer drink
The spritzer takes very little effort to make. Its a simple matter of muddling kiwi, adding orange juice and flavoring it.
In under 5 min, you will have one of the best summer drinks on hand
---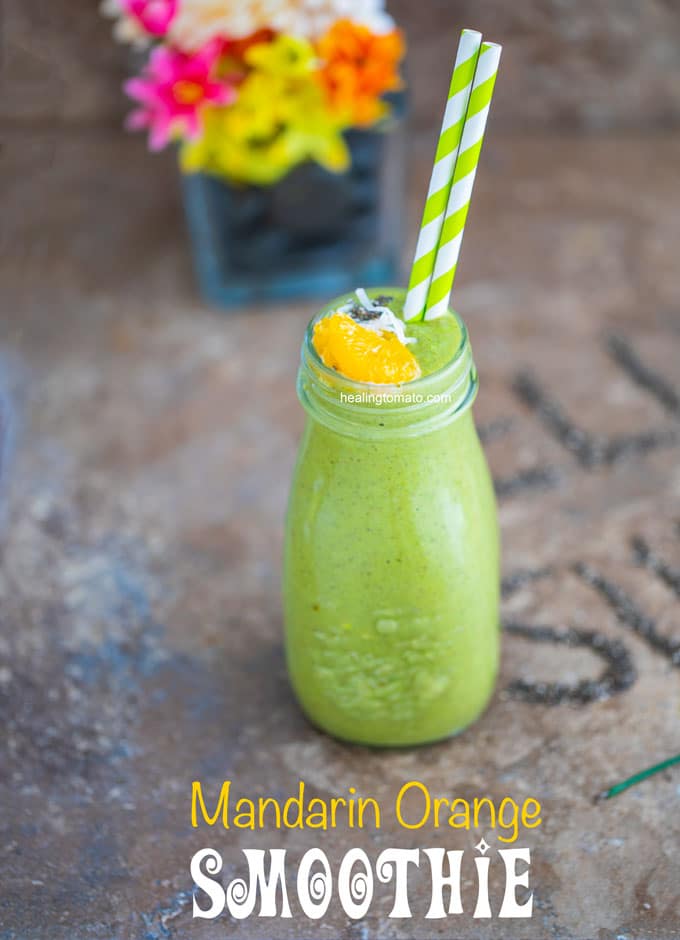 I made this mandarin orange smoothie last year right when summer began. It was my way of ushering in the summer season
Today, I just had a mug full of this recipe because I got my hands on some fresh mandarin from the grocery store. Its also a great breakfast recipe
---
Frozen coffee drink topped with caramel! Sounds so good to me, especially when the temps are in the triple digits
This is a recipe inspired by coffee shops that I used to frequent when the heat got to me. They were so comforting and delicious
---
Plain old water can get boring. I know it happens to me so often. I reach a point where I just can't bring myself to drink any more water
So, I add fruits and citruses to the water to keep from getting bored. Trust me, these infused drinks works wonders
This is one of my oldest recipes and I can't see my best summer drinks list complete without it.
---
I bought regular store bought lemonade and infused it with peach and sage. Sounds so good right?
Regular store-bought lemonade is good, but, its nice to change it up once in a while
---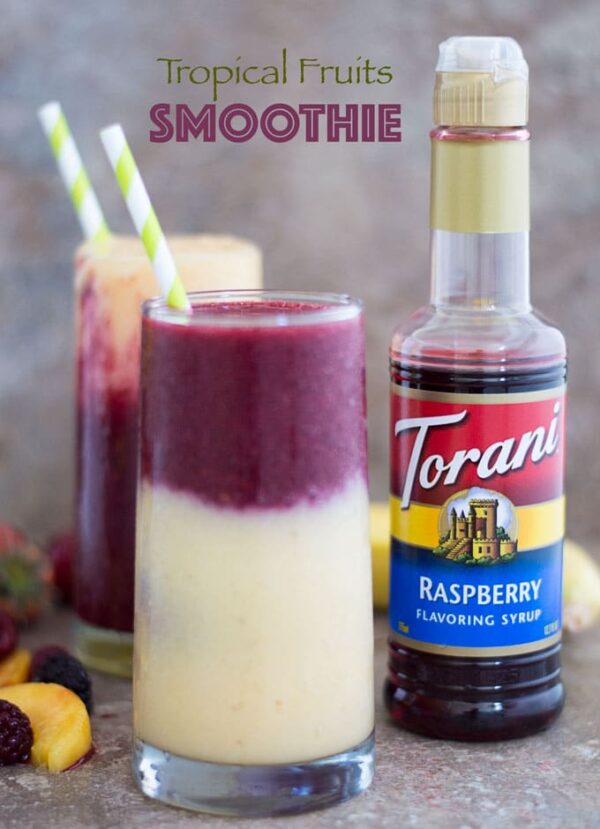 Smoothies with fruits are big in our home. Smoothies are great for summer heat and its also a great way for me to get my fruits
This smoothie recipe uses 2 different shades of fruit groups and then layered for the perfect summer drink
I used Torani to flavor it, but, you can use simple syrups too.
---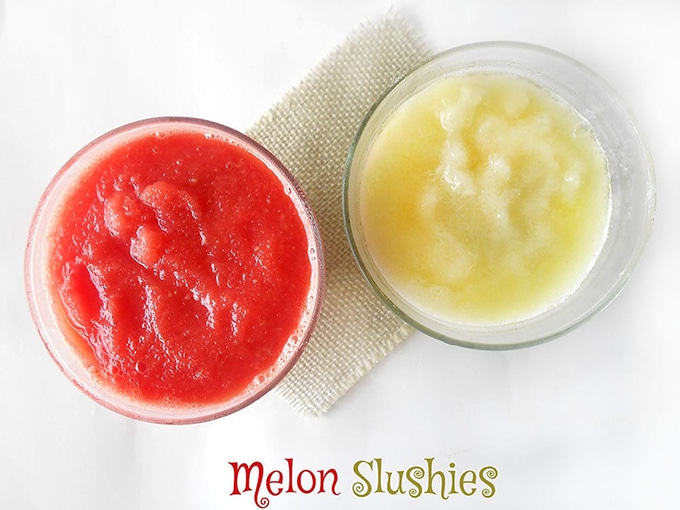 I used to go to my neighborhood convenient store just to get their slushies. They made delicious slushies and in different flavores
But, it does get expensive, so, I started making my own. I made them using fruit and a blender. Its very easy to make anytime
---
Sparkling water is plain and boring. Add a little matcha flavor to it and you will love the taste
Its definitely the most unique item on this best summer drinks list and the one you should really try
---
This is no ordinary pineapple smoothie. Do you know why?
Its because I added jalapeno to it. This may not be for everyone, I understand that. But, I love that little kick that comes from the jalapeno
You can absolutely make it without the jalapeno, but, its not going to be the same
---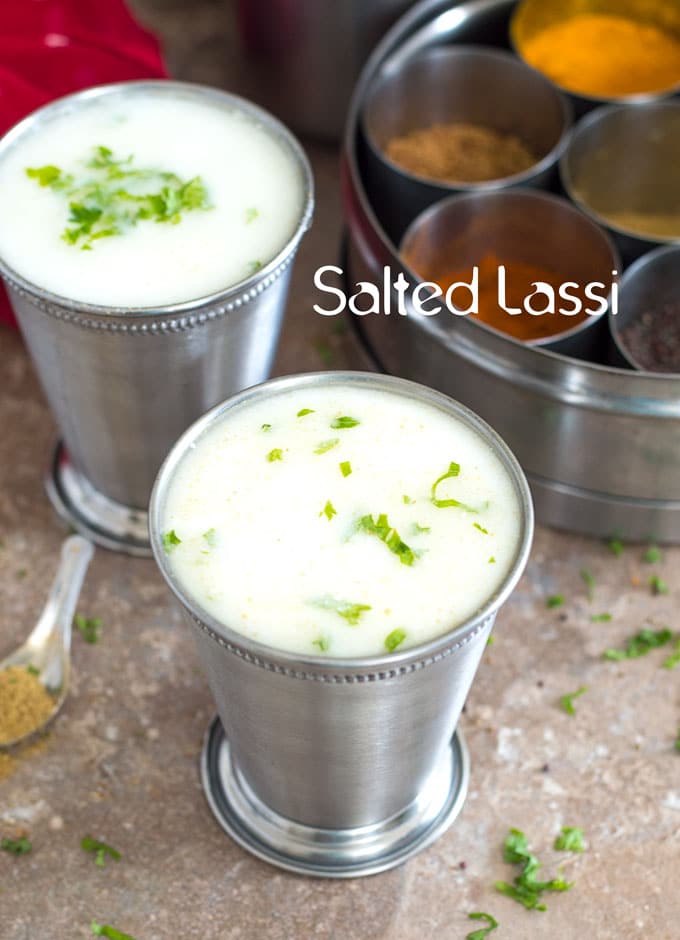 A second lassi recipe on this best summer drinks recipe might seem odd. But, its actually a very easy recipe.
If you don't have watermelon on hand, just blend yogurt, salt and cumin powder together
I love this salted lassi recipe
---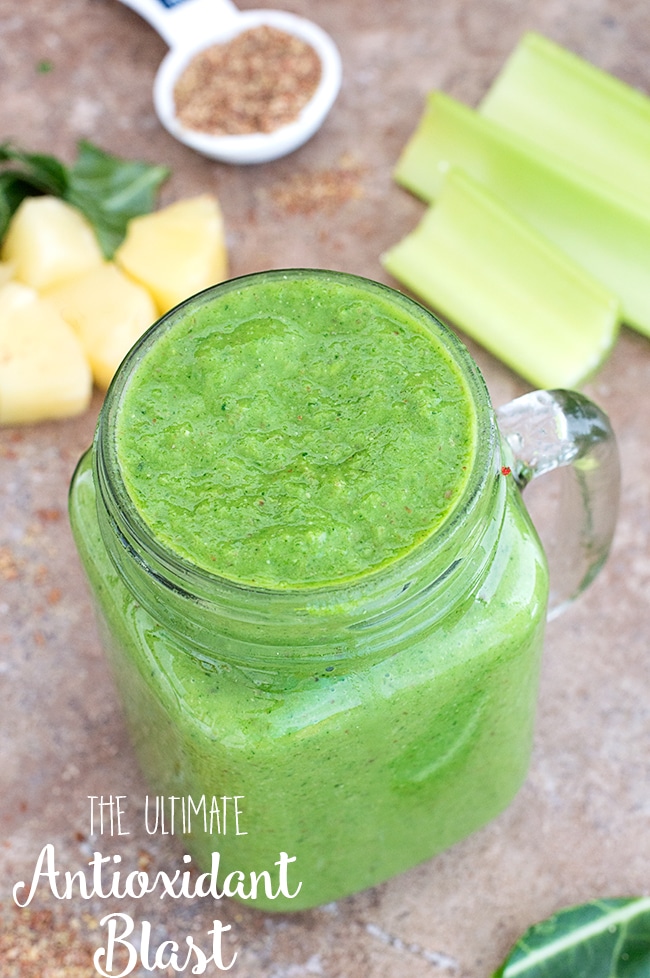 This is a smoothie filled with greens that are rich in antioxidants. Not only is it cool and refreshing, but, it also helps fight against some of the sun damage
This recipe is perfect as part of a light lunch or a quick afternoon snack
---
There is nothing special about this summer lemonade recipe. Its the very traditional summer lemonade recipe that is super easy to make.
The main difference is that I used fruit ice cubes in it which really brings out its flavors. Do you like seeing fruit ice cubes as much as I do?
---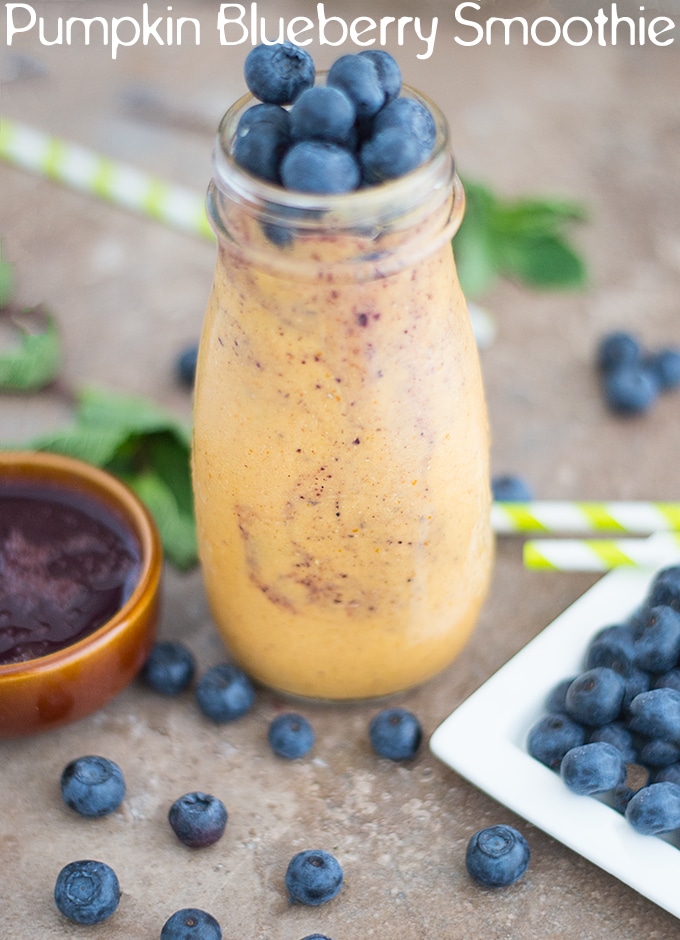 Last on this Best Summer Drinks recipe is actually a fall inspired smoothie. This is a smoothie recipe that is going to be more fun closer to the later months of summer.
Its perfect for late August or early September. The smoothie has blueberry in it, along with coconut milk
---
So, which one of these best summer recipes are you going to make the most?
Don't be shy, chime in below in the comments. Let me hear your opinion on this recipe. If you enjoyed this, please give it 5 stars and share it on Facebook, Pinterest, Twitter, Instagram and Youtube