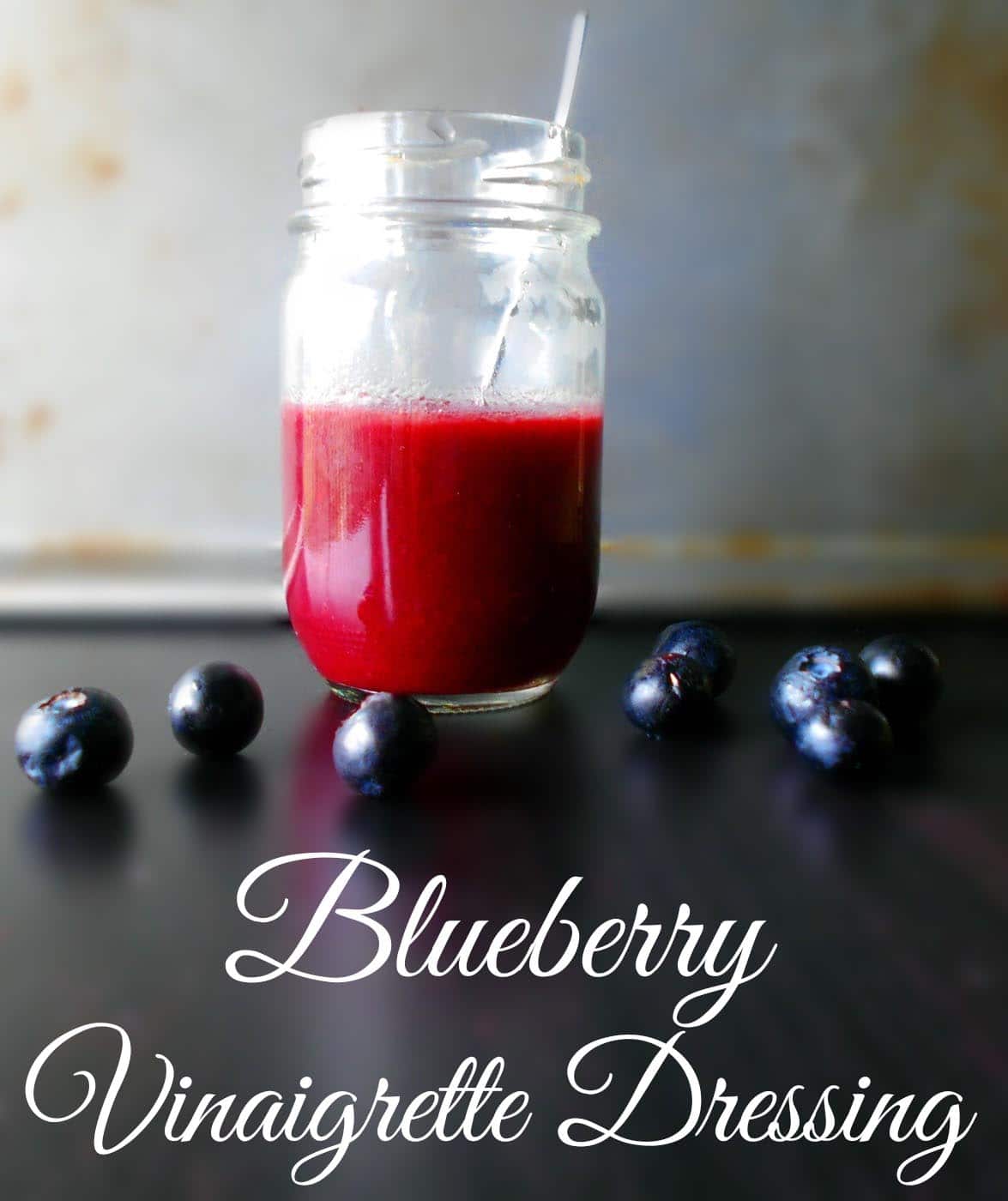 I will be the first to tell you that I don't like Blueberries!
I love every fruit made by nature or man, but, blueberries just make me run for the hills.
The old adage about "facing your fears" or in my case, "facing my aversion" came to mind.  After all, I created this blog so that I could get outside my comfort zone, didn't I?
So, I set out looking for a way to eat my blueberries without wanting to wash my mouth with soap.
For the first recipe, I went straight to a lemonade version so that I didn't have to eat the blueberry.  This strategy was NOT successful and I ended up having to eat a whole blueberry tucked inside an ice cube.
The next logical step was to make a blueberry vinaigrette out of it.  This way, other delicious foods would mask the taste of blueberry.
Well, this was successful in that the blueberry vinaigrette turned out delicious beyond my wildest dreams.  The main picture above is a testament to a great recipe.
This blueberry vinaigrette works only if the blueberries are fresh.  The taste is so unbelievably organic as a result of the fresh blueberries.  The downside is that you will be doing painstaking work of juicing this tiny fruit.
It is not as much fun as it may sound.
The fastest way to juice blueberries is to turn them into pulp first.  Then squeezing the pulp by hand to get the juice out is the best way.  Or, you can use a fork and sieve to remove the juice.
If are one of those lucky few to have a juicer handy, then use it.
The blueberry juice, by itself, is very tasty and delicious.  Not to mention, packed with vitamins and carcinogen-fighting ingredients.  I was brave enough to taste a few spoons of the blueberry juice by itself.
The verdict is in and it didn't taste half as bad as I thought it might be.
Once you have juiced the blueberries, add the remaining ingredients.  Shake it well and voila!
You have some of the best tasting blueberry vinaigrette known to man!
….and woman!
I used the blueberry vinaigrette for a super secret salad recipe that will be posted later this week.
What is the one food item that you causes your stomach to churn but you would really like to conquer the taste aversion?
Recipe Details (Makes 1 cup of Blueberry Vinaigrette)
Blueberry Vinaigrette
Blueberry Vinaigrette - Quick and simple vinaigrette for any salad. Perfect dressing for any Mediterranean salad
Ingredients
1

cup

of fresh blueberries

2

tsp

of sugar

1

tbsp

of olive oil

2

tbsp

of almond oil

1

tbsp

of honey Dijon mustard

3

drops of honey

3

tsp

of fresh lime juice
Instructions
In a food processor, add the blueberries and blend until the mixture becomes a pulp

You can squeeze the blueberry pulp with your hands to squeeze out the blueberry juice or use a fork to press the pulp through a sieve

In a glass bottle assemble the ingredients and close the lid

Shake vigorously until all the ingredients have blended well together

Refrigerate the blueberry vinaigrette. It will stay good for about 1 week.

Serve the blueberry vinaigrette on any Mediterranean Salad or over a fruit salad.