This is a simple cold pasta salad with trotolle pasta that comes together in 45 minutes. Topped with an easy lemon vinaigrette. Perfect vegan dinner idea.
This cold salad pasta recipe is a twist on the traditional recipe.
It is so much fun to take a traditional recipe and make it to my liking.
Most of the cold pastas call for fusilli pasta and creamy sauces. So, I figured it was time to disrupt that model and try something different.
In this recipe, there is one of my favorite pasta shapes. The trottolle pasta are so easy to make, but, I mostly like them for their "spinning top" shape.
As far as shapes go, this is definitely the most creative pasta.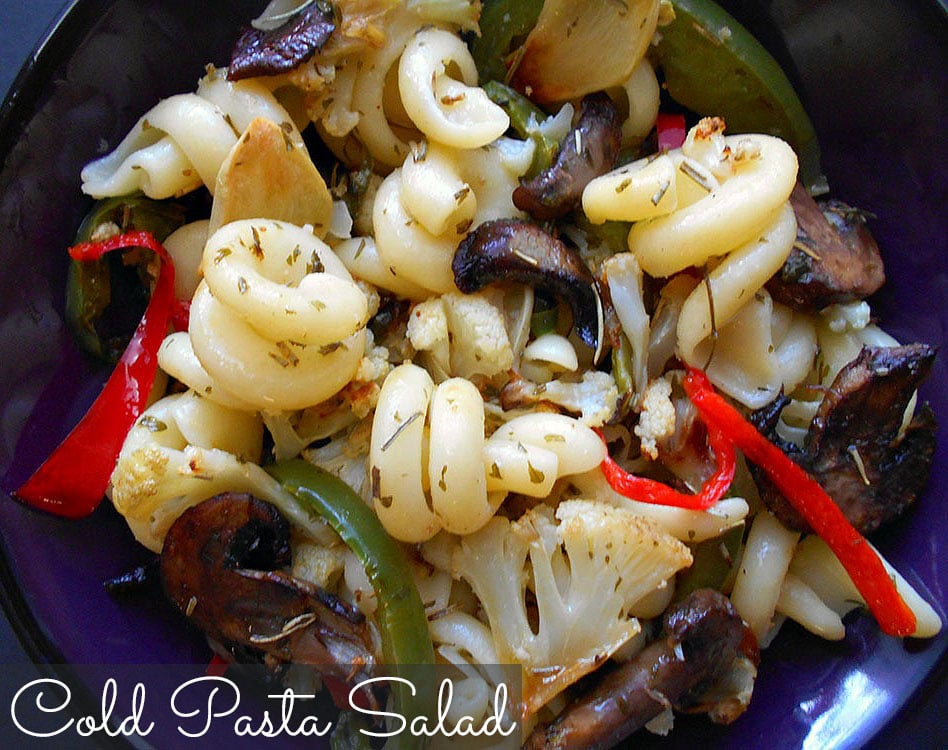 This cold pasta salad recipe has some of the flavorings of an Italian pasta salad and a few flavorings of Greek pasta salad. There is nothing quite like a delicious fusion pasta salad, right?
What is your favorite pasta shape?
Cold Pasta Salad Recipe
1) Preheat oven to 475 degree and start boiling water for cooking the Trottolle Pasta. I used 1 cup of dried pasta for this recipe
2) Take a large bowl and add 3 cloves of garlic. I cut them into thin strips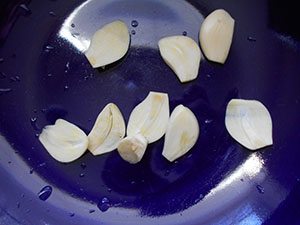 3) Add 1 cup of mushrooms. They are also cut into long, thin strips
4) Add 2 cups of cauliflower that are cut lengthwise into long strips.
5) Add 2 red chili pepper. It should be de-seeded and cut into long strips
6) Add 1 of a green bell pepper, cut into long strips
7) Add 1/4 tsp of whole peppercorns
8) Add 2 Tbsp of extra virgin olive oil
9) Add 1/2 Tbsp of dried Rosemary
10) Add 1/2 Tbsp of dried parsley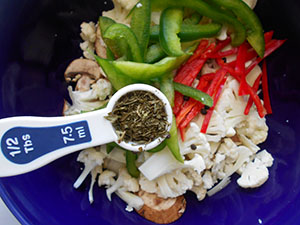 11) Add 1/4 tsp of sea salt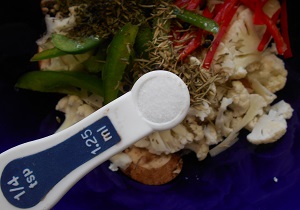 12) Mix all the ingredients together. Spread them out on a baking tray. Place the tray in the oven and bake for about 20 minutes or until the cauliflower turn brown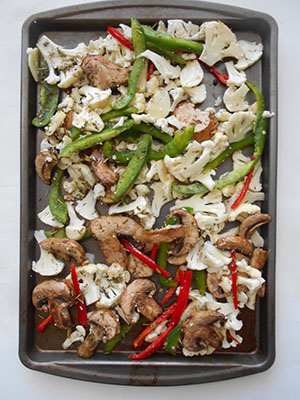 13) When the water is boiling, add 1 tsp of virgin oil to the pasta water and add the tortolle pasta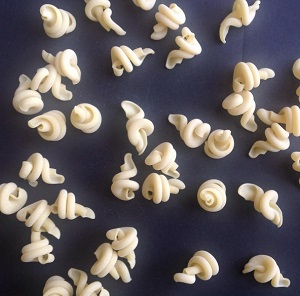 14) Remove the veggies from the oven when they are done and allow them to cool.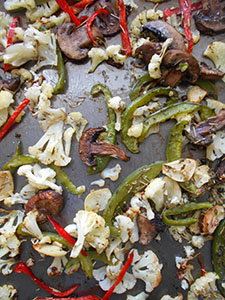 13) Cook the pasta for about 15 minutes or until they are al dente. Drain the pasta and them cool for about ten minutes
14) While the pasta is cooling, assemble the other ingredients, In the same mixing bowl from step 1, add the roasted veggies
15) Add the cool downed trottolle pasta to the veggies and mix well, but, be gentle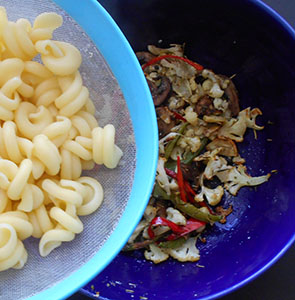 16) You can choose a light dressing, if you prefer. However, I recommend using 3 tsp of my Lemon Vinaigrette recipe. It only takes 5 minutes to make and it healthier than store bought dressings
17) Mix well together and cover with plastic wrap. Seal it well because it will remain overnight in the fridge
18) Remove the cold pasta salad from the fridge and serve
Cold Pasta Salad Recipe
A simple cold pasta salad recipe that is perfect weeknight meal idea. Works as the main course meal or as a side dish
Ingredients
To make the Tortolle Pasta
8

cups

water

1

tsp

virgin oil
For the Lemon Vinaigrette
¼

cup

extra virgin oil

¼

cup

lemon juice

(freshly squeezed is better)

1

tsp

honey Dijon mustard

2

cloves

garlic

finely chopped

⅙

tsp

dried basil

¼

tsp

salt

(optional)

¼

tsp

freshly ground pepper

(optional)
Instructions
Preheat oven to 475 degree


Cook the tortolle pasta


Take a large bowl and add garlic, mushrooms, cauliflower and red chili pepper


Add green bell pepper, peppercorns, extra virgin olive oil, rosemary, parsley and salt


Mix all the ingredients together


Spread them out on a baking tray and bake in the oven for about 20 minutes


Remove the veggies from the oven when they are done and allow them to cool.

In the same mixing bowl from step 3, add the roasted veggies

Add the cool downed tortolle pasta to the veggies and mix well, but, gently

Add the lemon vinaigrette


Mix well together and cover with plastic wrap

Seal it well and let it marinate overnight

Notes
Nutrition info is approximate
Nutrition
Calories:
596
kcal
Carbohydrates:
42
g
Protein:
9
g
Fat:
45
g
Saturated Fat:
6
g
Sodium:
694
mg
Potassium:
837
mg
Fiber:
5
g
Sugar:
8
g
Vitamin A:
675
IU
Vitamin C:
180.3
mg
Calcium:
96
mg
Iron:
2.1
mg