The best list of compound butter recipes to make using herbs, spices, and seasonings. Put them on bread, pasta, corn on the cob, and baked potatoes. These amazing and easy blended butter recipes will give food a whole different level of deliciousness!
Butter is delicious, sure!
But, butter is better when blended with basil!
It's a tongue-twister of a sentence that makes me drool!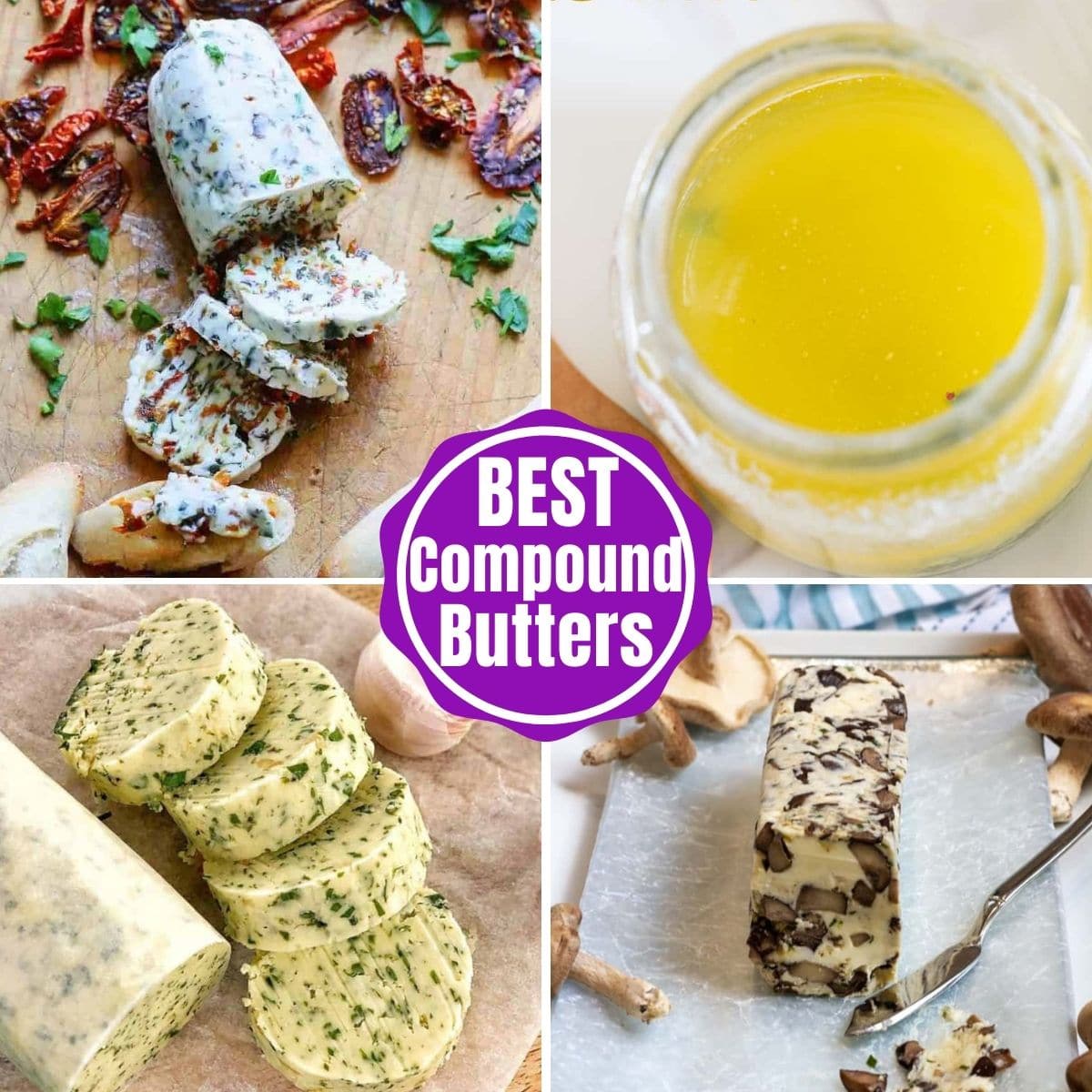 Tips for making them
Where possible, use fresh herbs instead of dried herbs. This will add amazing aromas and flavors to the butter that dried herbs just can't compete with.
Always use grass fed butter because it contains more concentration of nutrients. Additionally, grass-fed butters are made from responsibly sourced bovine milk.
Where possible, beat or whip up the butter first in your stand-alone mixture. This will aerate the butter and other ingredients will be better blended in.
Don't let the saturated fat in butter deter you from using butters. Refer to my complete guide to butters.
Once you have made the compound butters, mold it into a log shape. Roll it in a wax paper and twist the ends of the paper and optionally, put it in a Ziploc bag.
Compound butters can be frozen or refrigerated. Frozen they can last about a year, depending on the ingredients you put into it.
🌿 Handy Tip: Whereever possible, use fresh herbs. Not only does it add wonderful flavors, it's also a great way to preserve them.
What is it good for?
🐄 Substitution tip: Always use grass-fed butter because it contains more concentration of nutrients like Vitamin K2 and Vitamin A
List of compound butter recipes
Alright, let's get to it. My fellow food bloggers happily shared their favorite recipes for mixed butters. They, just like me, have a huge love for aromatic butters.
These compound butters recipes are mind-blowing combination of the best ingredients on the planet. Get ready to reach through the screen and devour these butters!
🧈 Handy Tip: Where possible, beat or whip up the butter first in your stand-alone mixture. This will aerate the butter and other ingredients will be better blended in.
Keto compound butters
Butter is a huge favorite among keto-ers! They love their butters and they are not afraid to use it in and on EVERYTHING!
Well, here are even more reasons for you to love butter!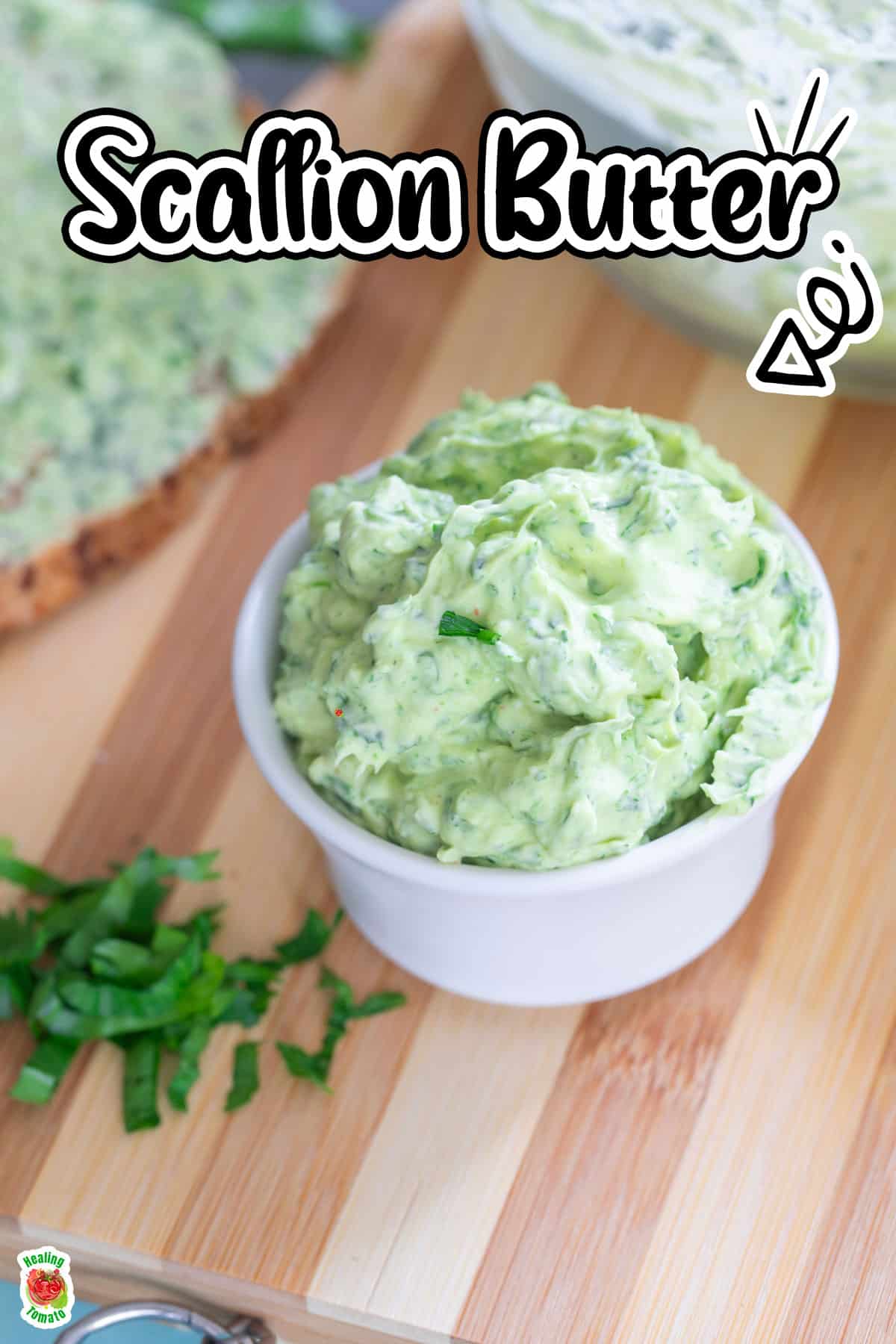 I think this butter has to be my favorite on this list of compound butter recipes. It's so aromatic and flavorful. I cooked my green beans and asparagus in it and they were a huge hit!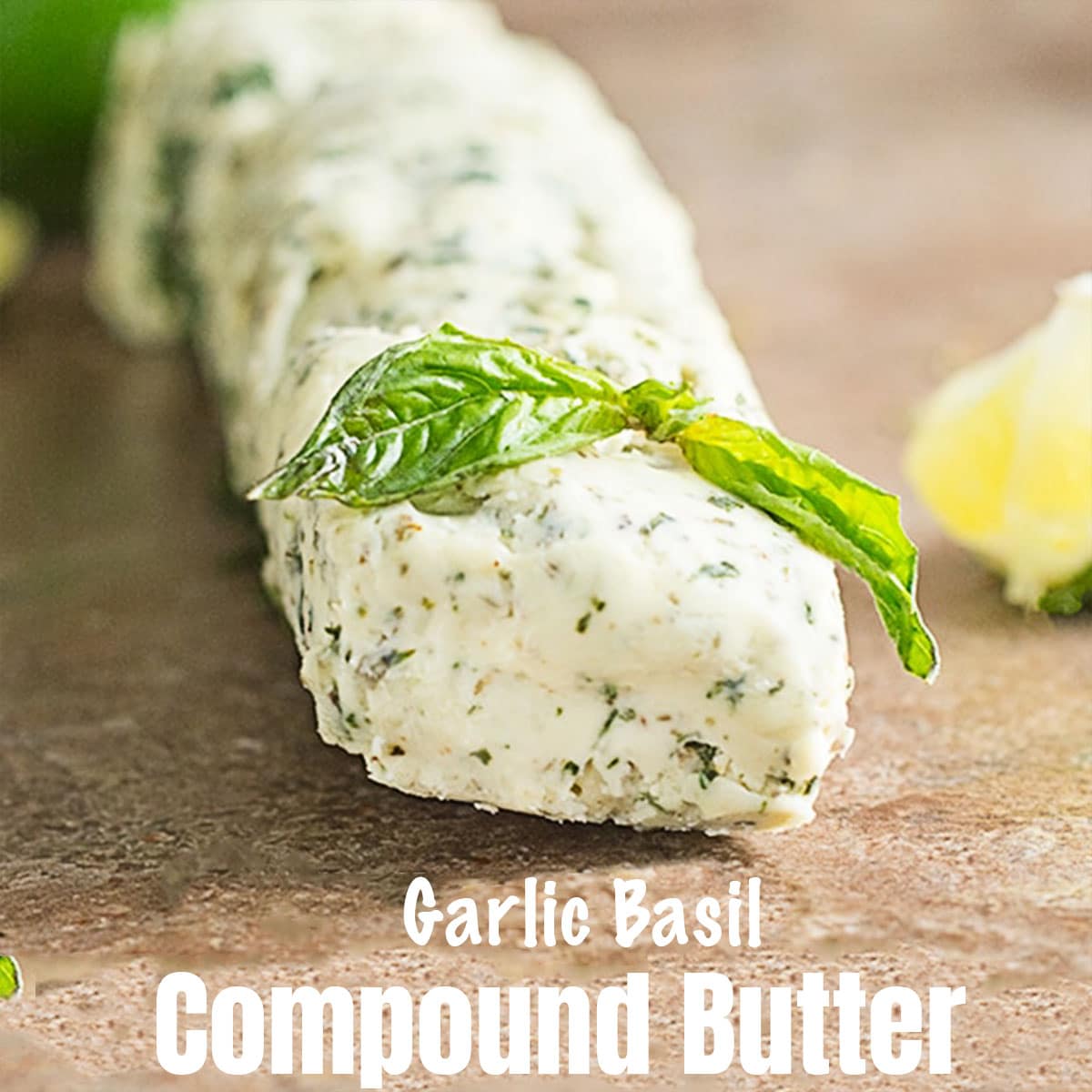 Ever since I made this recipe a few years ago, I haven't made it any other way.
This butter is so easy to make and can be used in so many, many, many recipes. Basil and garlic is the best keto combination butter.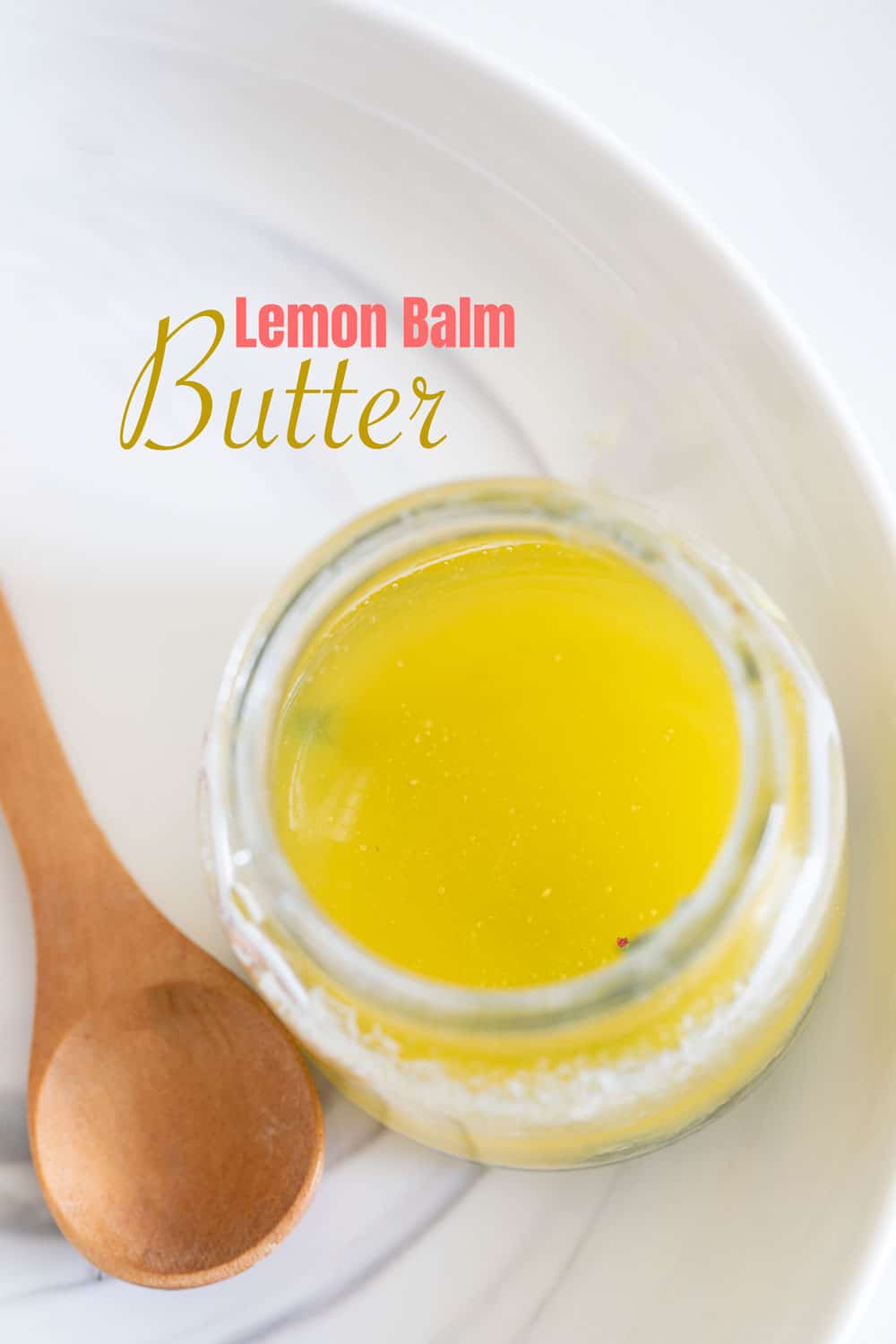 Made with home grown lemon balm butter, this aromatic butter has been so delicious in many recipes. I have used it to make garlic bread and even flavored my potato nibbles with it.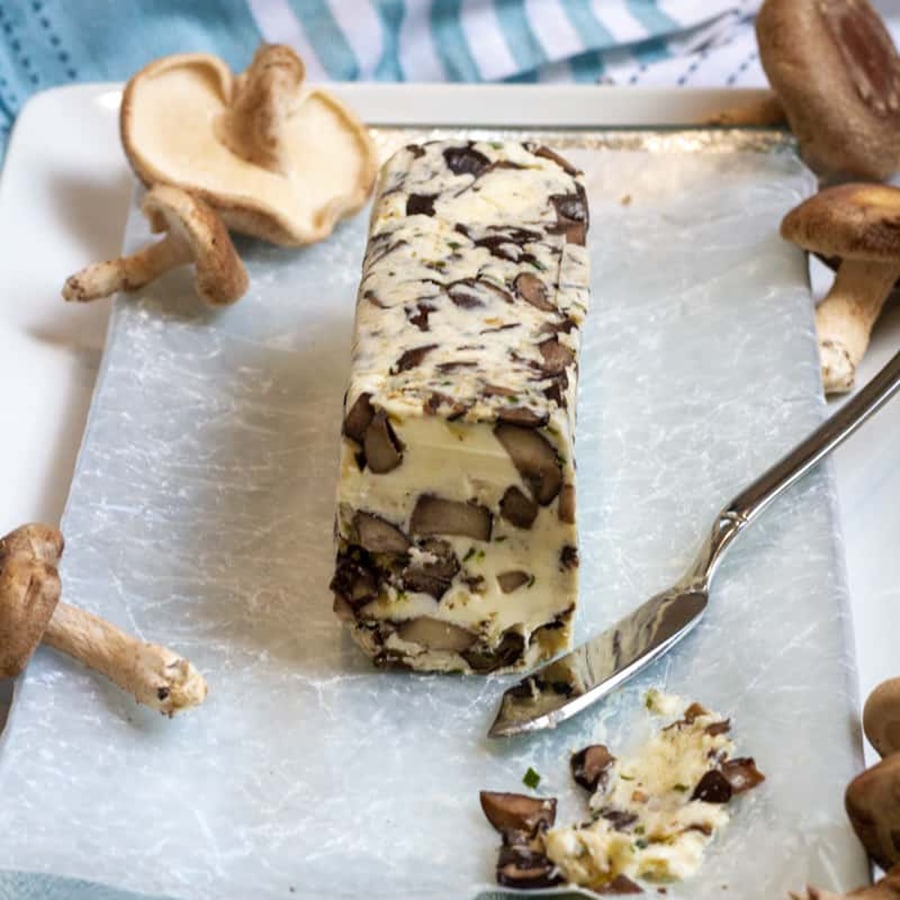 The moment I saw this recipe by Champagne Tastes, I KNEW I had to try it immediately! I wasn't disappointed because it tasted AMAZING!
This butter would taste so good on pastas, trust me. Even a simple pomodoro pasta tastes like heaven! It gets the "Miss Congeniality" award on this list of compound butter recipes.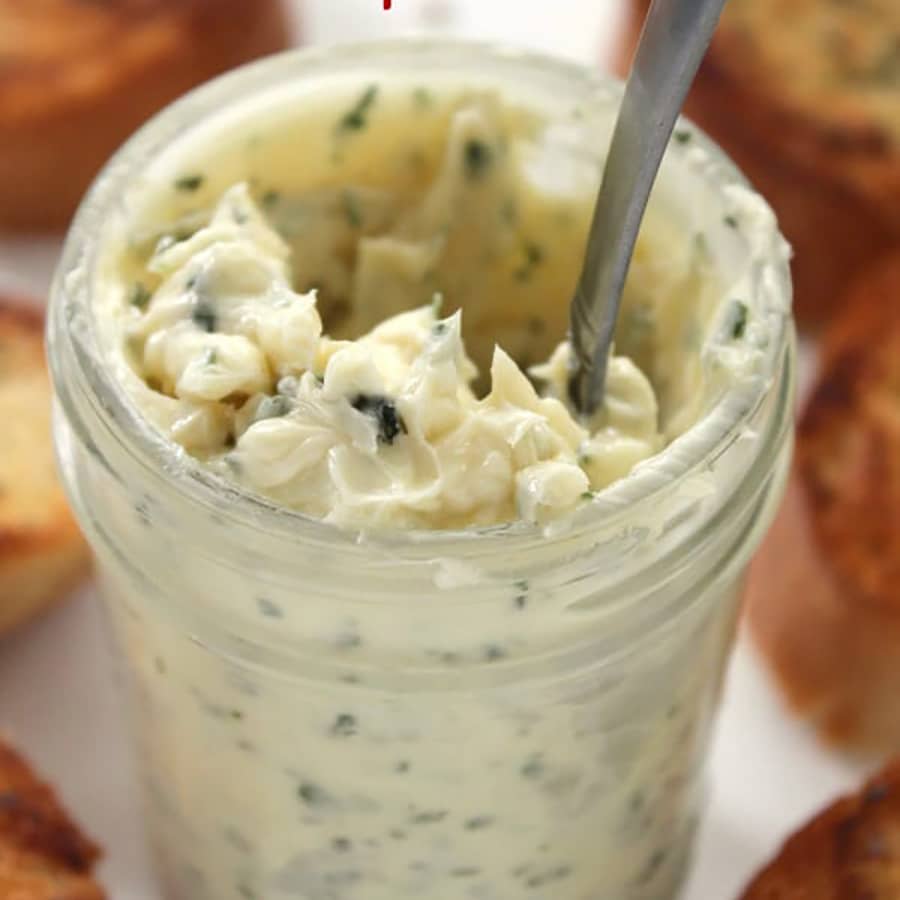 When you don't have too much time or fresh herbs on hand, you can still enjoy a deliciously flavored butter. Cincy Shopper uses dried ingredients (like dried parsely) that we all have in our pantry.
This butter is so flavorful and easy, that I think having it on hand is a good idea.
What A Girl Eats brings us this AROMATIC recipe! She added fresh chives and shallots to it which is just a very clever idea.
I don't normally use chives of any kind, so, I am glad she is using it in her butter. It's definitely going to make me use more chives from now.
I think this butter would be awesome on potato nibbles!
Oh, I am so impressed that Delicious Table used Sun Dried Tomatoes in her compound butter. I have been screaming from roof tops that we should all be using it more in our recipes!
Look how delicious her butter looks!!! I think I am in love! I imagine this butter as having a very piquant and sweet taste. It will be so perfect on baguettes and sandwiches.
Check out my ode to sun-dried tomatoes here!
I can never resist anything that has butter in it. I think "Know Your Produce" knows about this weakness of mine and deliberately made it for me!
Well, I am glad she knows my weakness because this butter is now permanently bookmarked.
My lemon orzo pasta is going to LOVE this butter.
The Foodie Affair uses Swerve as a sugar alternative and that is the best news! For all of us who are trying to avoid bleached and white sugars, this recipe is a God-send.
Pumpkin puree is low carb favorite, especially around the holiday season. She even has a recipe where you can make your own pumpkin puree. So, bookmark this butter recipe and use it in banana breads or pumpkin cookies.
Cilantro and I are the best of friends! We have known each other since I was a little kid!
All joking aside, I use a whole lot of cilantro in my life. I grew it this fall and it was so awesome to just go into my garden and get cilantro.
So, when I saw this cilantro butter recipe by Beyond The Chicken coop, I instantly saved it. Even the shallots are the perfect compliment to cilantro. Make a big batch of this butter for use in recipes like cauliflower rice and corn on the cob.
Ok, I am going to admit that I have NEVER used wild garlic in any of my cooking! Where have I been all this time!!!!
Where Is My Spoon is an avid user of wild garlic and so, it's natural for her to add it to compound butter! I am truly impressed by her style and creativity.
I can't wait to use this butter to flavor my beet chips! How are you going to use it?
I can add miso to butter? How did I not experiment with that before? I have used miso to flavor my veggies, so it's just going to be fun to make butter with it.
Couple Eats Food also uses gochujang with it, making this the BEST Asian butter recipe ever made. It packs quite a punch and my taste buds thanked me for it! My air fryer roasted vegetables are going to taste that much better because of this butter.
Chef Not Required calls this creation of hers,"King of Compound Butter" and I can't say I disagree with that statement!
She use dijon and other ingredients in this recipe that make it a mighty butter for sure. This butter would be great to put into risottos, don't you agree?
Sweet butters
Compound butters don't have to be savory all the time, right? I love a compound sweet butter recipe that can be used on rolls or muffins.
These sweet recipes are longing to find that perfect muffin or to put on a huge stack of pancakes!
What's your favorite dish to put the sweet butters on?
Bowl Me Over made a flavored butter that is as huge in taste as the size of Texas!!
Honey and cinnamon are whipped into unsalted butter! Need I say more? She makes a big batch of it which I wouldn't mind eating in one sitting!
I am going to put this in my French toast pudding recipe. How do you plan to use this butter?
GIngerbread butter is a very easy recipe that comes from the very talented lady at Life Currents. She brings the holiday classic to butter and you will never be the same again!
This butter is also very quick to make using molasses and other sweet ingredients. I can't wait to try it in my shortbread cookies
How often do I use macarpone in any recipe? My blog has no recipes using this magnificent cheese and that bums me out!
So, I am happy to see this recipe by Worldly Treat. It has me craving and drooling over using mascarpone. It's a very unique compound butter recipe that uses amazing ingredients.
Have you baked cookies with a sweetened butter? Neither have I.
Luckily, Life's Little Sweets has a wonderful maple cinnamon butter that is so easy and delicious. I plan to bake a GIANT cookie using this amazing butter.
Best part is that the butter takes just 4 minutes to make. Doesn't get any easier than that!
Adding a dash of vanilla to sweet butter is a delightful idea drummed up by Courtney's Sweets. She puts it on a toasted bagel which I have never tried before.
I have put hazelnut butter on my bagel but never a vanilla cinnamon butter. This butter sounds like a game changer to me and it's perfect for a crispy fall morning.
Fruity compound butters
Fruits enhance the flavors of butters, but I had no idea! Until I saw these compound recipes that use fresh fruits, I had no clue that they can be blended with fruits!!!
Now, I am making each and everyone of these recipes all summer long. I can only imagine the recipes that will come out of my kitchen!
Cupcakes And Kale Chips brings use this colorful and festive butter recipe! Seriously, I am mesmerized just looking at the colors in it.
It would be the most beautiful sight to see a huge dab of this butter melting over a stack of Waffles! The dried cranberries add the beautiful Christmas red to this butter, so, I would love to serve it on Christmas morning.
The Nessy Kitchen says that Cajun honey butter is "something you never knew you needed!!". She couldn't be more right!
I can see so many uses for it that go beyond corn on the cob. How about using it to make a grilled cheese sandwich!!! How awesome would it taste, right?
Tell me how you would use this unique butter recipe!
A bright orange colored butter is an attention getter, for sure! I have my zester in hand as I write this because I can't wait to try the recipe.
Know Your Produce uses this recipe to bake some of her Easter desserts. The pastel color of this orange butter sure do fit the season.
Best part is that she uses grass fed butter all the time! It's the best butter on the planet.
Before I saw Our Family Of Seven's post for this butter, my favorite recipe was summer fruit salad. Now, that recipe has been bumped for this blackberry honey butter recipe!
She only uses 3 simple ingredients to make this silky smooth butter and you only need a few seconds to make it. There are all pros in making this recipe.
This blackberry butter would be perfect to put on a homemade English muffin. How would you use it?
Florida strawberries are LEGENDARY! We grow our own strawberries in Plant City and they grown using the best that science has to offer.
Confessions Of An Overworked Mom blended strawberry and sweets into her butter. Good thing this butter has a long shelf life because I can enjoy it all year round.
It's perfect for my berry toast. When I have more strawberries left over, I make a simple vinaigrette with it. This recipe get the "The Fruitiest Recipe" on this list of compound butter recipes.
Sharing is caring
Don't be shy, chime in below in the comments. Let me hear your opinion on this list of compound butter recipes. If you tried and enjoyed this Kale Salad with Pomegranate, please rate it 5 stars! Share it on Facebook, Pinterest, Twitter and Instagram