A collection of the best and easy cauliflower recipes that are unique, yet easy to make. They will make anyone fall in love with cauliflower. Learn how to make cauliflower rice, cook whole cauliflower and put it into salads!
Cauliflower can do so much more than pizza crust!
This is one of those vegetables that you cannot say enough good things.
Everyone can find one recipe that they will make them love cauliflower.
Which one is your favorite?
Tips for cauliflower
When buying cauliflower, look for the creamy white florets.
Look for a cauliflower head where the florets are very tightly fitted next to one another. There should be very little space between the florets.
The stems of the cauliflower should snap when you cut them. If the green stems are limp, that cauliflower is not fresh.
Remove the paper wrapping that comes with your cauliflower. Then, wrap it in paper towel and place it in a ziploc back. It will last about 2-3 weeks.
Make sure you are buying cauliflower that is organic. It's one of the most pesticide sprayed vegetables.
Cauliflower should be refrigerated because it will last longer. If kept outside, the cauliflower will go bad after about 4-5 days. In the refrigerator, it will last for about 2 weeks
Cauliflower can be eaten raw. Dip it in a dressing like a whipped feta dip or a even a vegan queso recipe. But, cauliflower is best consumed cooked because it will be easily digested.
The BEST cauliflower recipes
Here are some of my favorite clever, unique and easy cauliflower recipes that will impress even the most skeptical.
The cauliflower can be cooked in the instant pot, air fryer, oven, stove top and even microwaved (I am not a fan of microwaving it).
My favorite ways to cook is in the air fryer and the instant pot. Which one is your favorite way?
This recipe was so much fun to make and eat! I loved the whole process of making it.
The best part is that all you need is my homemade red bell pepper pesto to marinate the cauliflower. After that, you pop it in the air fryer and it will make the best cauliflower!
It's a great recipe to serve at your vegan Thanksgiving guests. Even meat eaters are intrigued by this recipe and they will devour it.
Have you tried roasting the whole cauliflower in your air fryer?
Air Fryer Roasted Whole Cauliflower
How to cook a whole cauliflower in the air fryer! This is a very easy vegan Thanksgiving dinner recipe.
Check out this recipe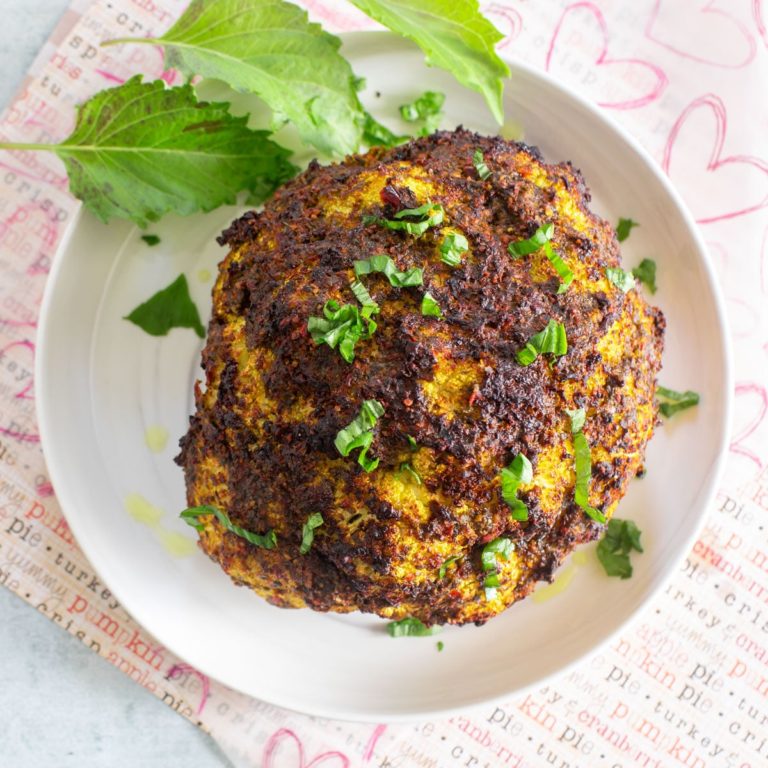 ---
You know you love the cilantro lime rice that you get at your favorite Mexican restaurant place. But, if you are on keto or low-carb, that rice is a huge no-no!
So, does that mean you don't have to enjoy those delicious flavors?
No, you are lucky to live in a world where there is cauliflower rice!
It tastes just like the regular cilantro lime recipe but without all the pesky carbs. This is a guilt-free cauliflower recipe.
Best part is that it can be made right in your instant pot and you won't break a sweat making it.
Don't be surprised if this becomes your new favorite cauliflower rice recipe.
If you love that cilantro lime combination, you must check out my collection of recipes using it.
Instant Pot Cilantro Lime Cauliflower Rice Recipe
Quickly make cauliflower rice in your instant pot and add cilantro lime flavors to make the perfect keto dinner recipe. Can be made vegan friendly too.
Check out this recipe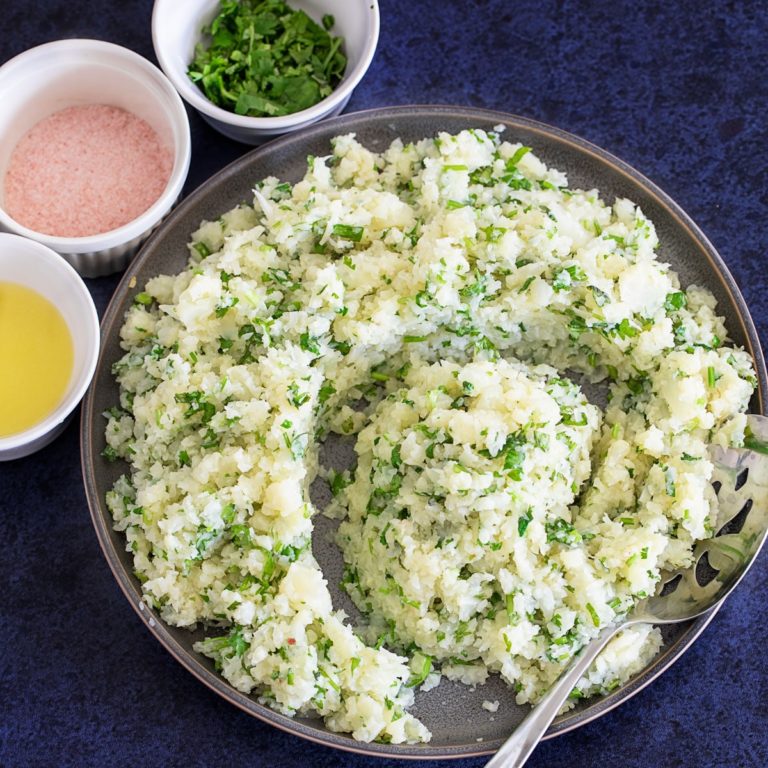 ---
I have seen rice and sausage recipes that are very popular with meat eaters. So, it got me thinking about making vegan version of this very sought after recipe.
I did try it with regular rice and vegan sausage. It was very delicious, but, a little on the unhealthy side.
Since I had recently fallen in love cauliflower rice, I thought it was a good idea to use that in place of rice. This was the best idea ever!
Best part is that I get to use Tajin seasoning! This was a seasoning I wasn't familiar with until I visited a local restaurant. Now, I use that spice in everything!
You will love everything this about this vegan sausage recipe.
Vegan Cauliflower Rice and Sausage Recipe
Quick and Easy cauliflower rice and sausage with tajin is a healthy vegan dinner recipe. Make it for a quick weeknight dinner or as a side dish.
Check out this recipe
---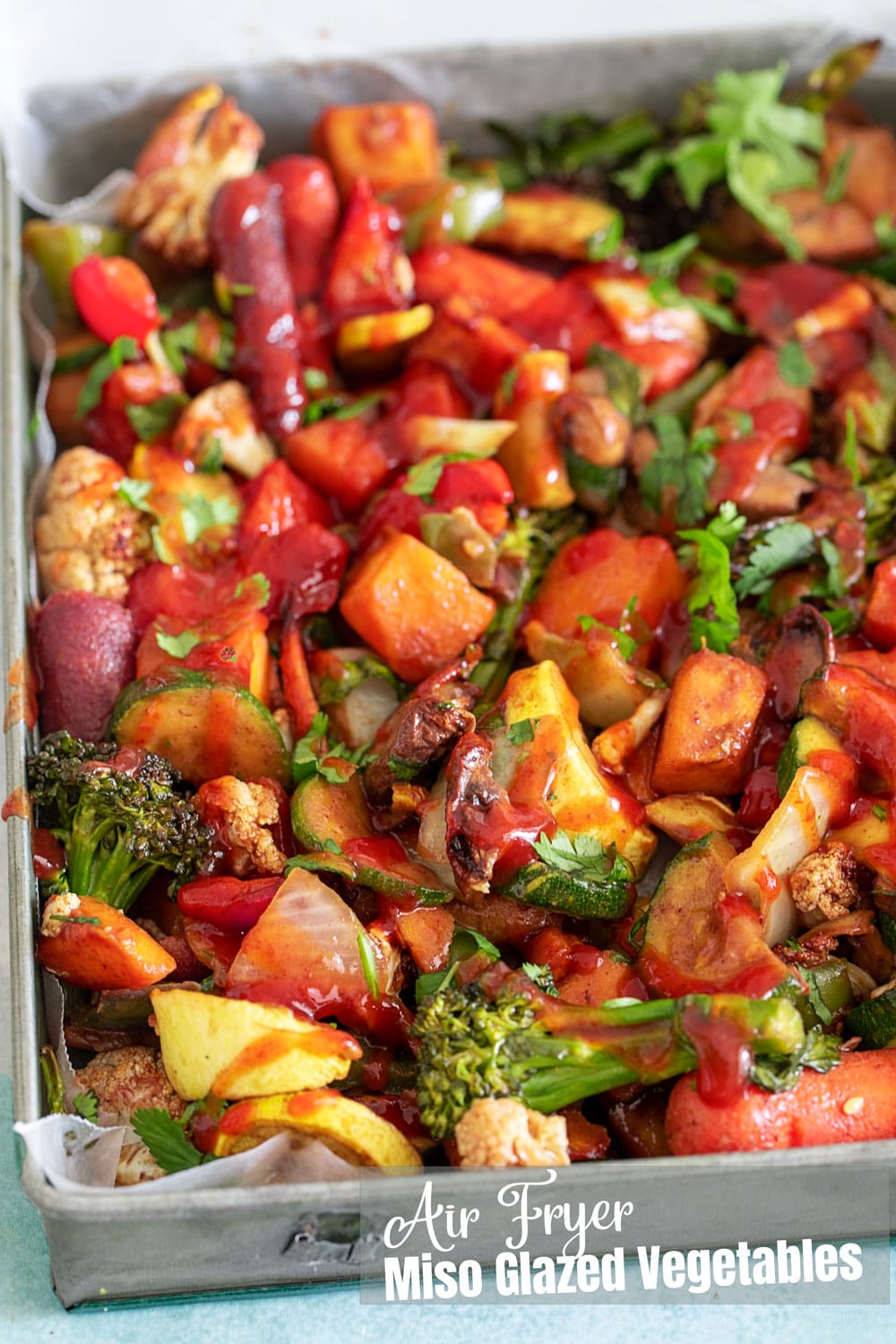 Cauliflower is not the center in this recipe, but, it is an essential part of the vegetable cornucopia.
Flavoring cauliflower and other veggies with miso is so delicious. It gives them and exotic flavor. Plus, it's a very easy to make in your air fryer.
I made this veggies for my Thanksgiving table, but, now I have made 3 more times already. It's a favorite way for me to get my daily veggies.
There is a whole collection of vegan Thanksgiving recipes made in the air fryer. You must bookmark it and use every Thanksgiving.
Air Fryer Roasted Vegetables with miso
Quick and easy miso glazed vegetables with sriracha made in the air fryer. With Keto options.
Check out this recipe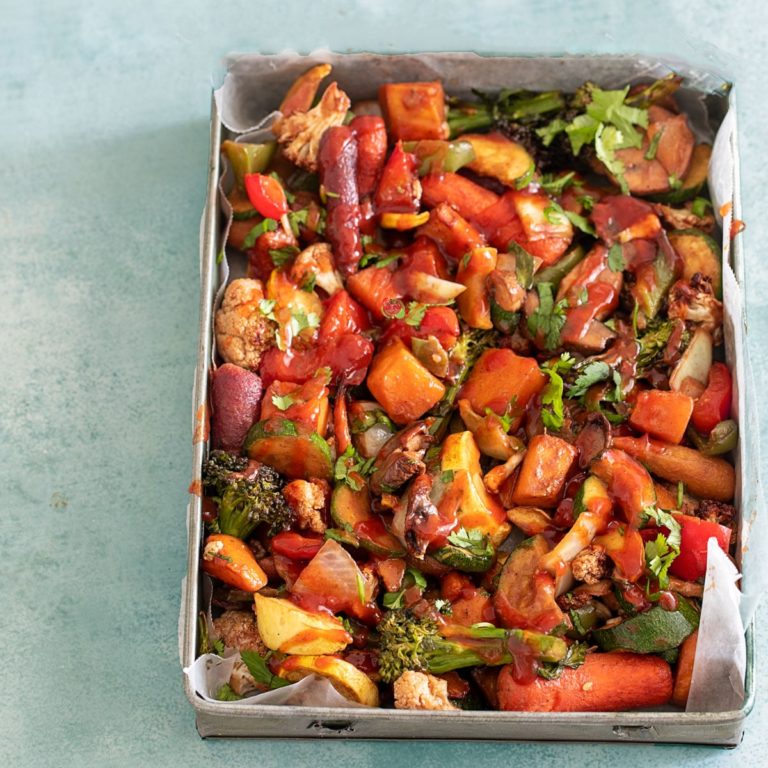 ---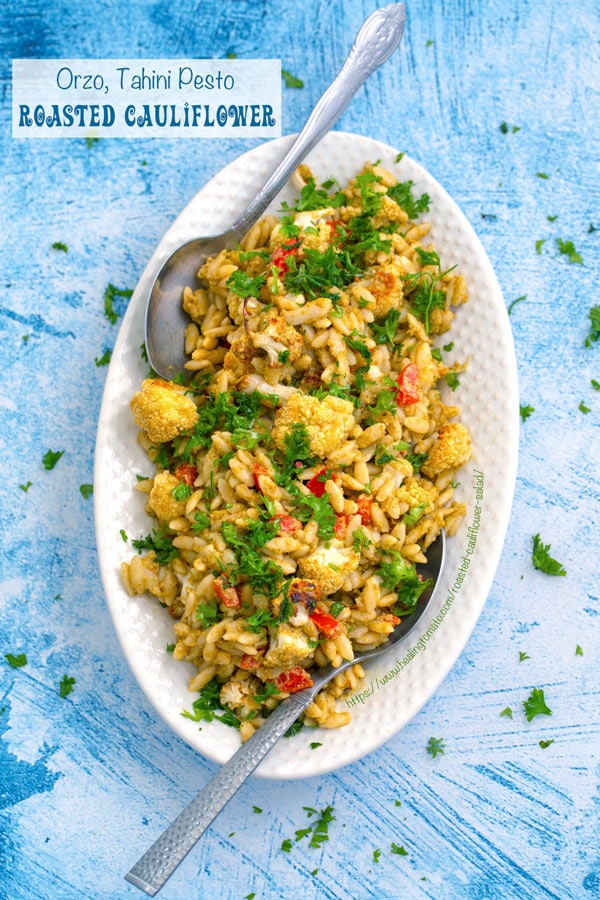 This is one recipe on the list that has the colors of the holiday season. The greens and reds make it look so festive.
It's a recipe that can be made all year round. The good thing is that you can make it as a side dish or a quick lunch meal.
The cauliflower is roasted in the oven which is a very stress free way of cooking it. Then, just add the other ingredients and you are all set.
I have even put it in a pita with hummus. It tasted so good.
Roasted Cauliflower Salad With Orzo in a Basil Pesto Tahini Sauce
A quick, easy roasted cauliflower salad recipe with orzo and roasted red pepper. Served with a basil pesto tahini sauce

Check out this recipe
---
If you like more healthy recipes, check out my collection of the best healthy recipes to help you keep your new year's resolutions.
Sharing is caring
Thank you for reading my recipe this far. Don't be shy, chime in below in the comments. Let me hear your opinion on this recipe.
⭐️ If you have enjoyed this easy cauliflower recipes post, please share it on Facebook, Pinterest, Twitter and Instagram. ⭐️