Looking for easy sweet potato recipes for Thanksgiving and all year round? Here is a collection of the best sweet potato recipes that work as side dishes or main course meals.
Mashed, chopped, skinned, stuffed, sliced, candied!
Any which way you make them, sweet potatoes are so delicious!
I like mine loaded! How do you like your sweet potatoes?
Here are some of my very easy sweet potato recipes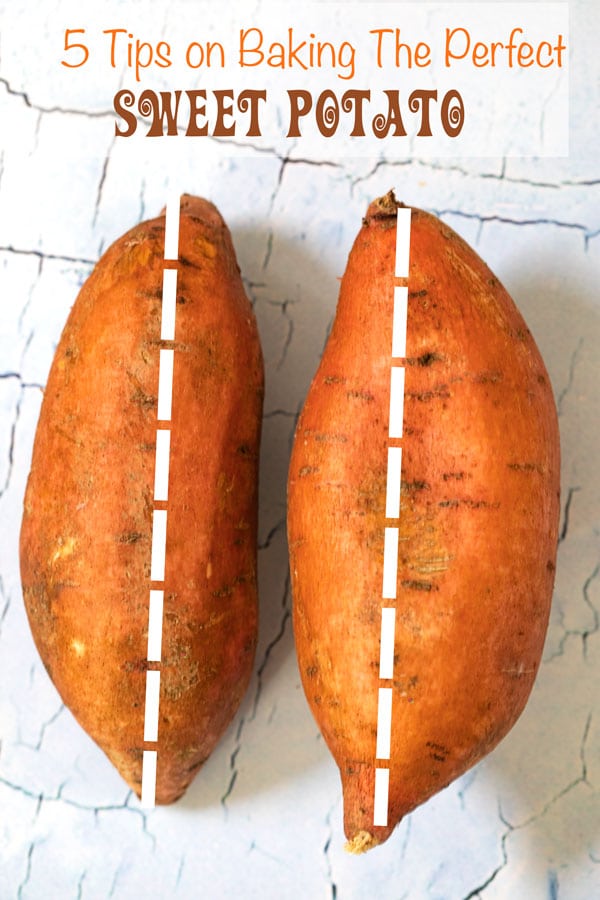 If your recipe calls for baking a sweet potato, it would help if you knew how to bake it perfectly, right? I found the best tips and tricks for baking it just right.
These baked sweet potatoes can be turned into mashed potatoes or put into a casserole.
---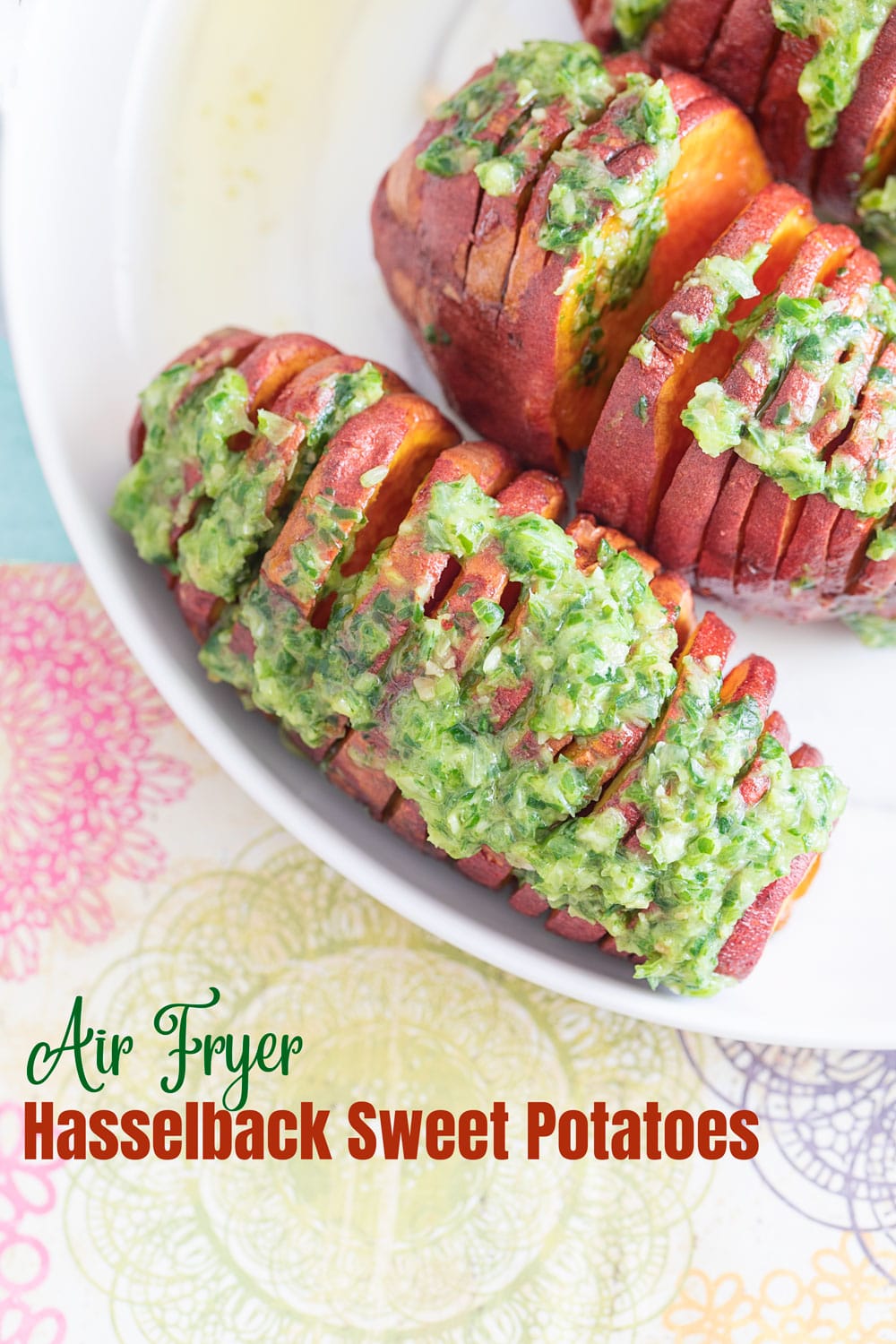 These accordion style sweet potatoes are simply irresistible. Paired with scallion pesto, they have a nice bite to them.
The combination of sweet and spice makes these hasselbacks a unique side dish. I like to eat them by itself, but they make a great side dish to any meal.
---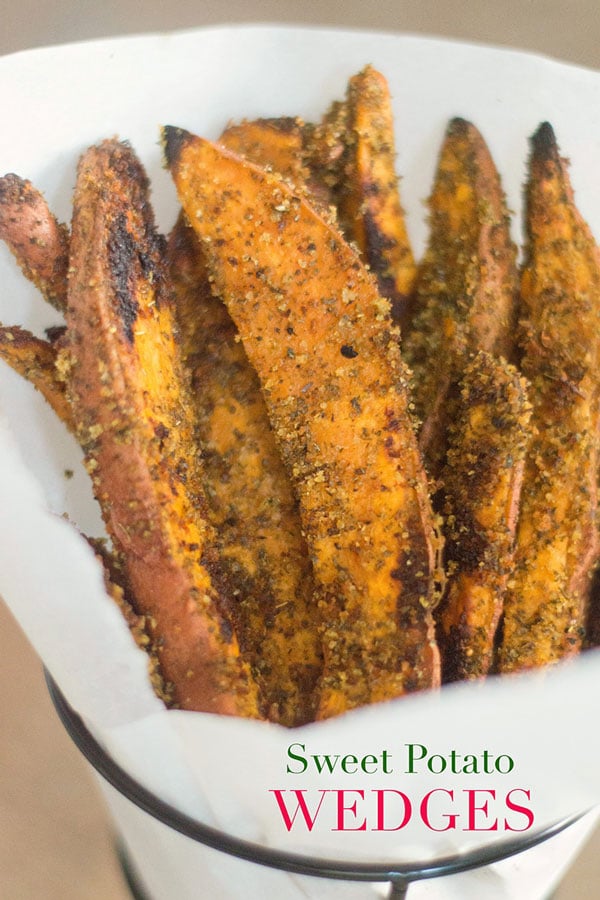 These crispy, fluffy sweet potato wedges have been a huge hit at my Thanksgiving table every year. Their dense texture makes them the perfect side dish to so many recipes.
Every time I make the, I have to make a big batch and think I will have left overs. Sadly, I am wrong each time!
---
🍅 Handy Tip: Raw sweet potatoes can be stored in the refrigerator for up to 2 weeks. They will retain their flavor and nutrition.
---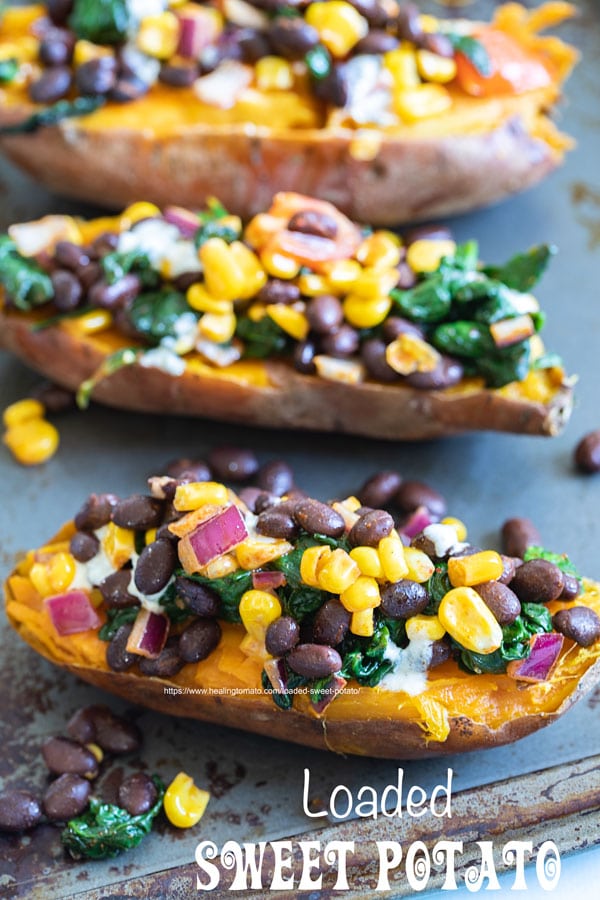 Load sweet potatoes with all your favorites like corn, black beans, spinach, onions and tomatoes. They are a hearty meal by itself.
What do you like to stuff your sweet potatoes with?
---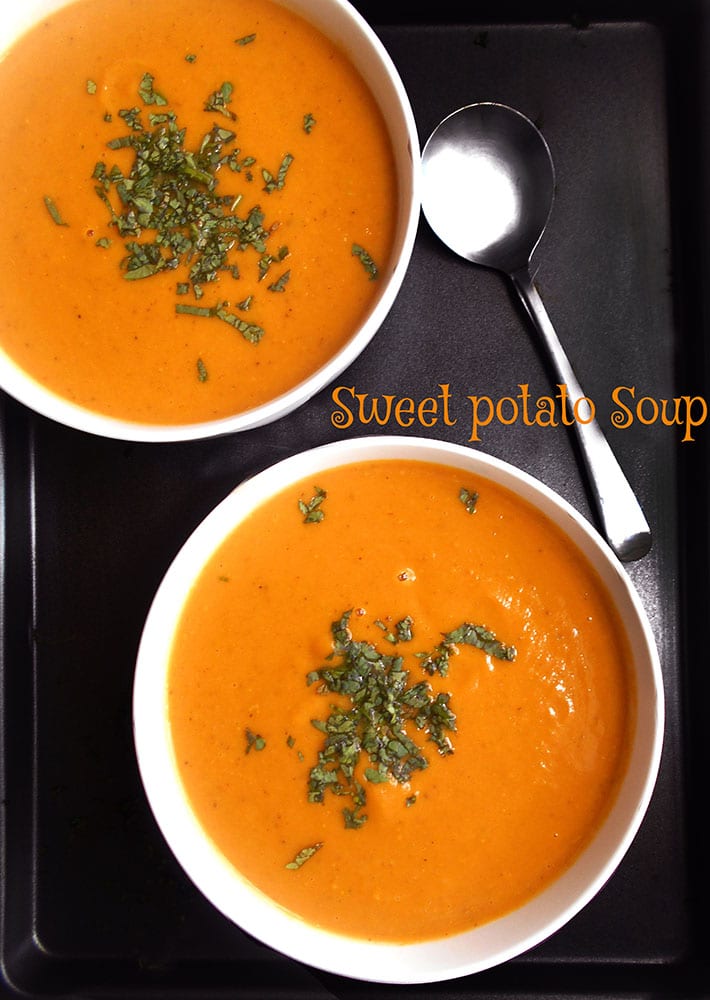 Sweet potato soup is a perennial favorite. I eat it even when the weather is hot outside. This soup is nourishing because it has all wholesome ingredients in it.
This creamy vegan soup takes very little effort and time to make.
---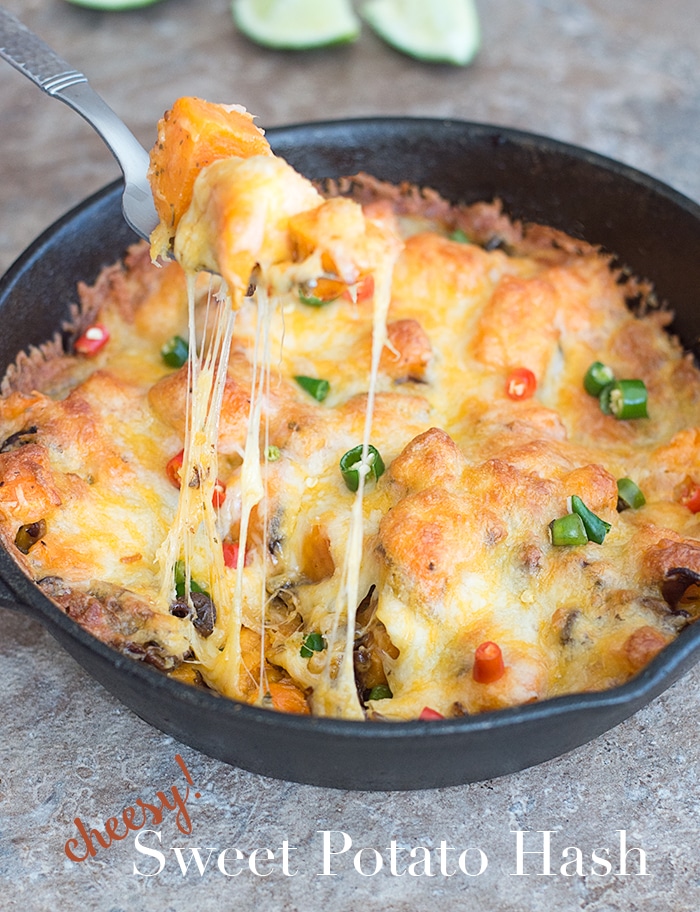 This cheesy hash recipe made in a (affiliate link) strong cast iron skillet which makes clean up a breeze. I also mixed in veggies like mushrooms and bell peppers. Finally, I topped it with a sinful amount of extra cheese.
This can be a reverse dinner recipe, just as easily as a breakfast/brunch recipe.
---
🍅 Handy Tip: Always, always wash sweet potatoes even if they say pre-washed. Little dirt gets stuck on the skin and can ruin the taste. Use a veggie brush.
---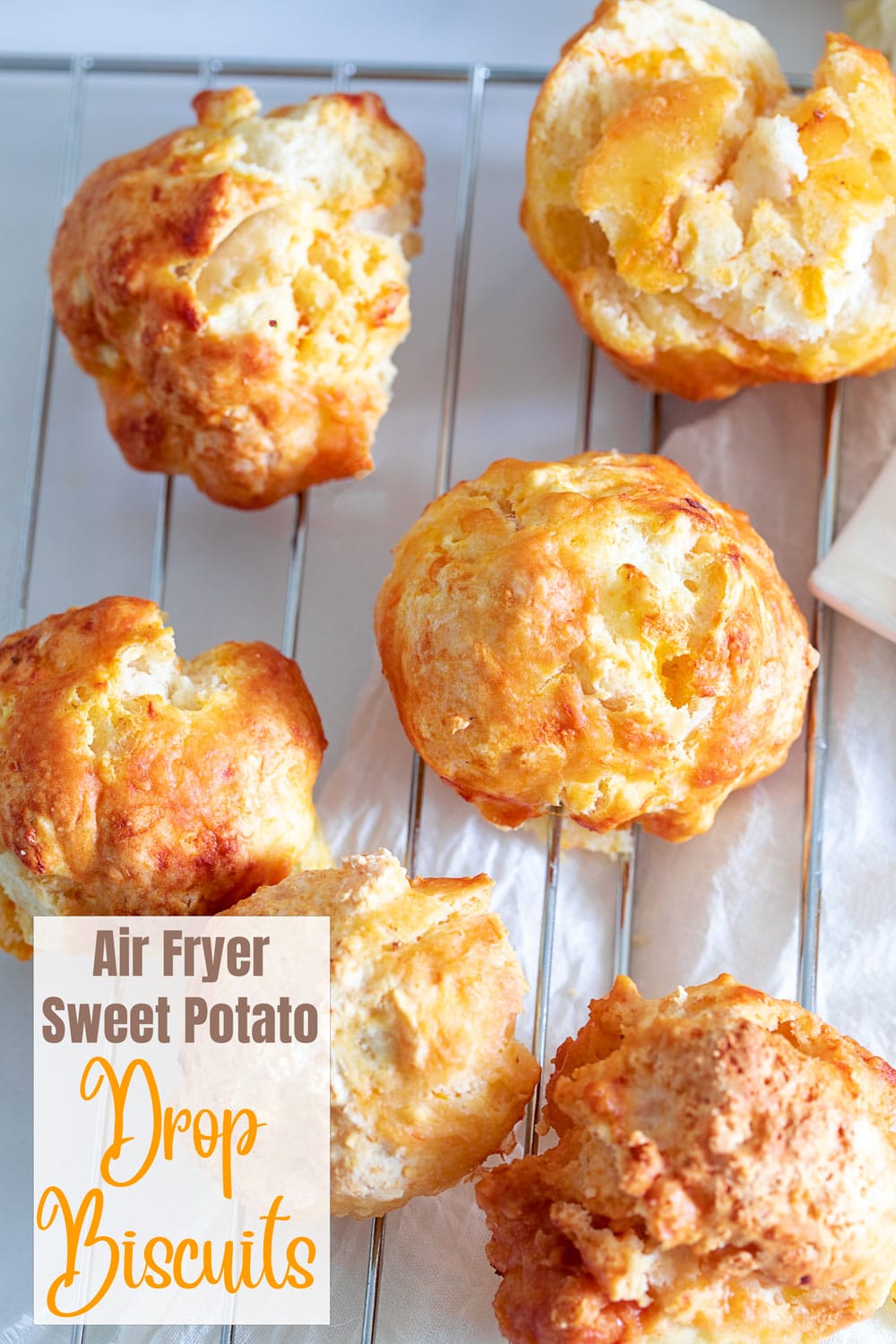 There is a slight sweetness to these drop biscuits and that's from the sweet potatoes! I love serving these drop biscuits with any creamy, cheesy meal. They go great with my butternut squash soup.
Do you use sweet potato in your baking?
---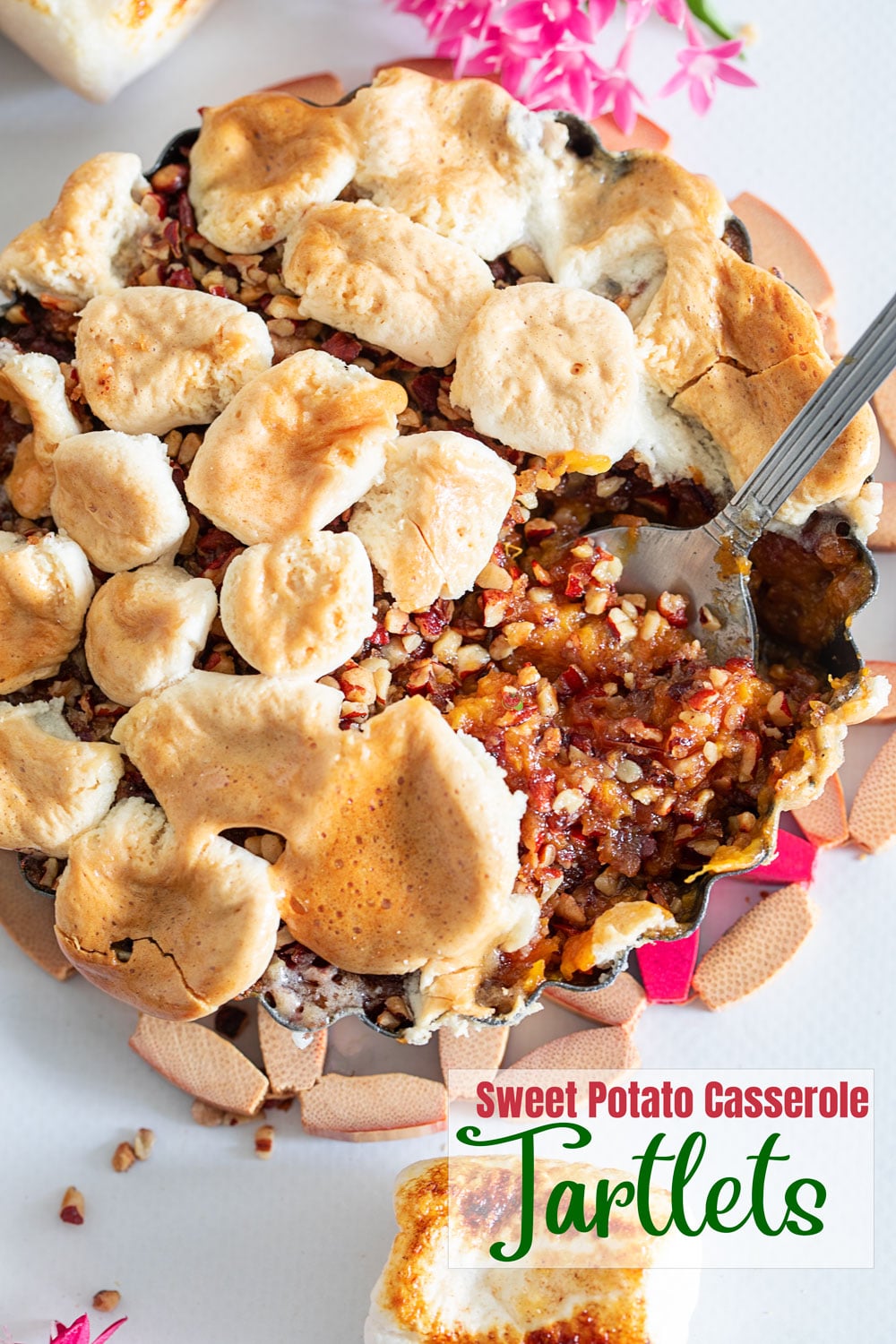 You love sweet potato casserole, but you hate sharing it? These tartlets will solve that problem for you.
I made individual sized casserole tartlets that are delicious. Best part is that they are vegan because I used vegan marshmallows.
---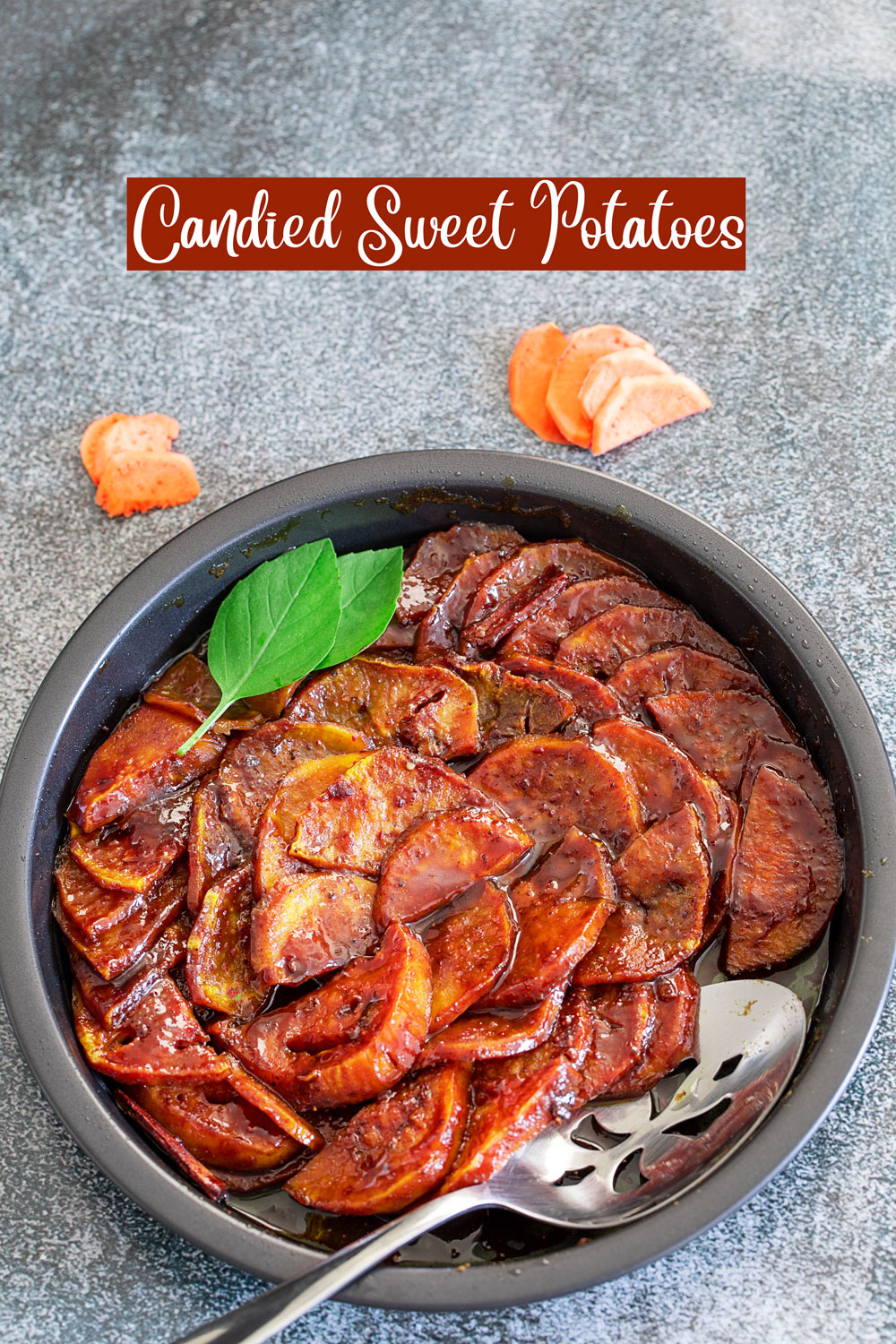 Everything Thanksgiving table I have been present at always had a side of candied sweet potatoes! It's been a staple every since I can remember.
What's different about this recipe is that 1) it's vegan and 2) it's made in the air fryer.
Confused about vegan and vegetarian ingredients? I have a handy guide that will eliminate all the confusion.
So easy and so delicious!
---
🍅 Handy Tip: Whenever possible, always go for organic sweet potatoes. The pesticides in non-organic ones are very destructive for the organs.
---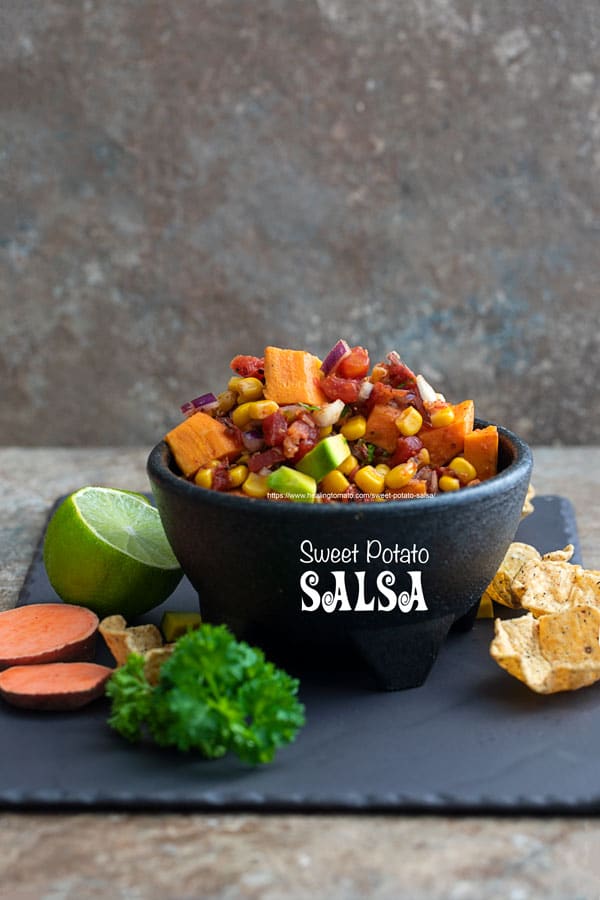 Have you had sweet potato salsa before?
I love dipping corn chips in it. They taste so good and they are easy to make.
It's an easy appetizer to make for your football fans or as an appetizer at your Thanksgiving table.
---
Sweet potato fries are boring!
Sticky sweet potato fries are DELICIOUS!
These sweet and tangy fries are so easy to make and so delicious.
---
Mashed sweet potatoes are always what I go for when I see them. I prefer them over regular mashed potatoes because they taste so much better.
Also, they are more nutritious than regular mashed potatoes.
Sweet potatoes are a powerhouse of nutrition.
---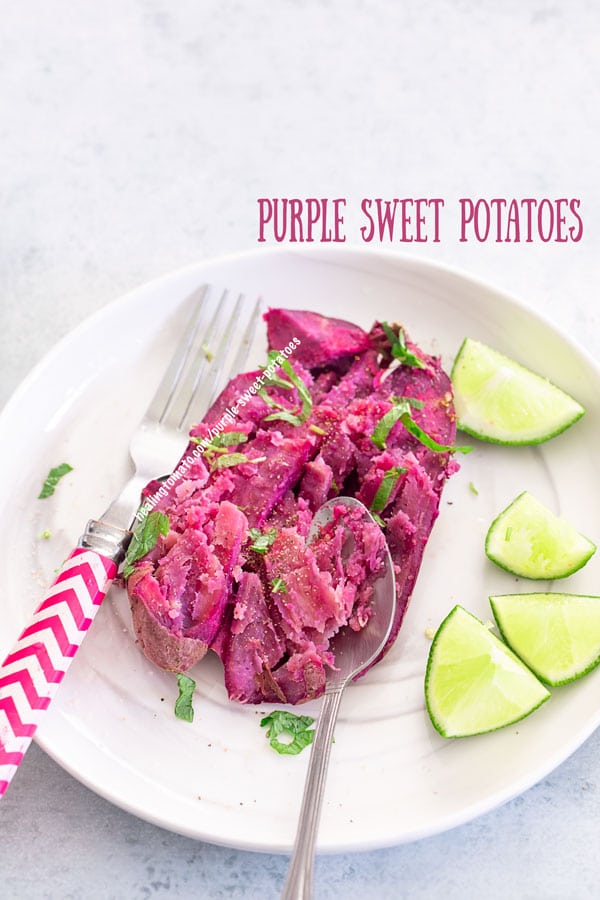 You always eat the orange version, but how about trying the purple ones?
I love Purple sweet potatoes because they have so much nutrition and they taste so delicious.
First, I bake them in the Instant Pot and then, mash them. Finish with a little butter, salt and pepper. They are just so tasty.
---
Sharing is caring
Don't be shy, chime in below in the comments. Let me hear your opinion on this roundup. If you enjoyed this, please give it 5 stars and share it on Facebook, Pinterest, and Twitter
⭐️ Want even more Healing Tomato recipes? Sign up for my weekly newsletter ⭐️