Easy Hard Shell Tacos Recipe – you can your very own Hard Taco Shells Grande style using large tortillas. So easy to make
It's so much fun to make your own hard taco shells.
Just a few steps and you can have the perfect hard taco shells that are huge and sturdy!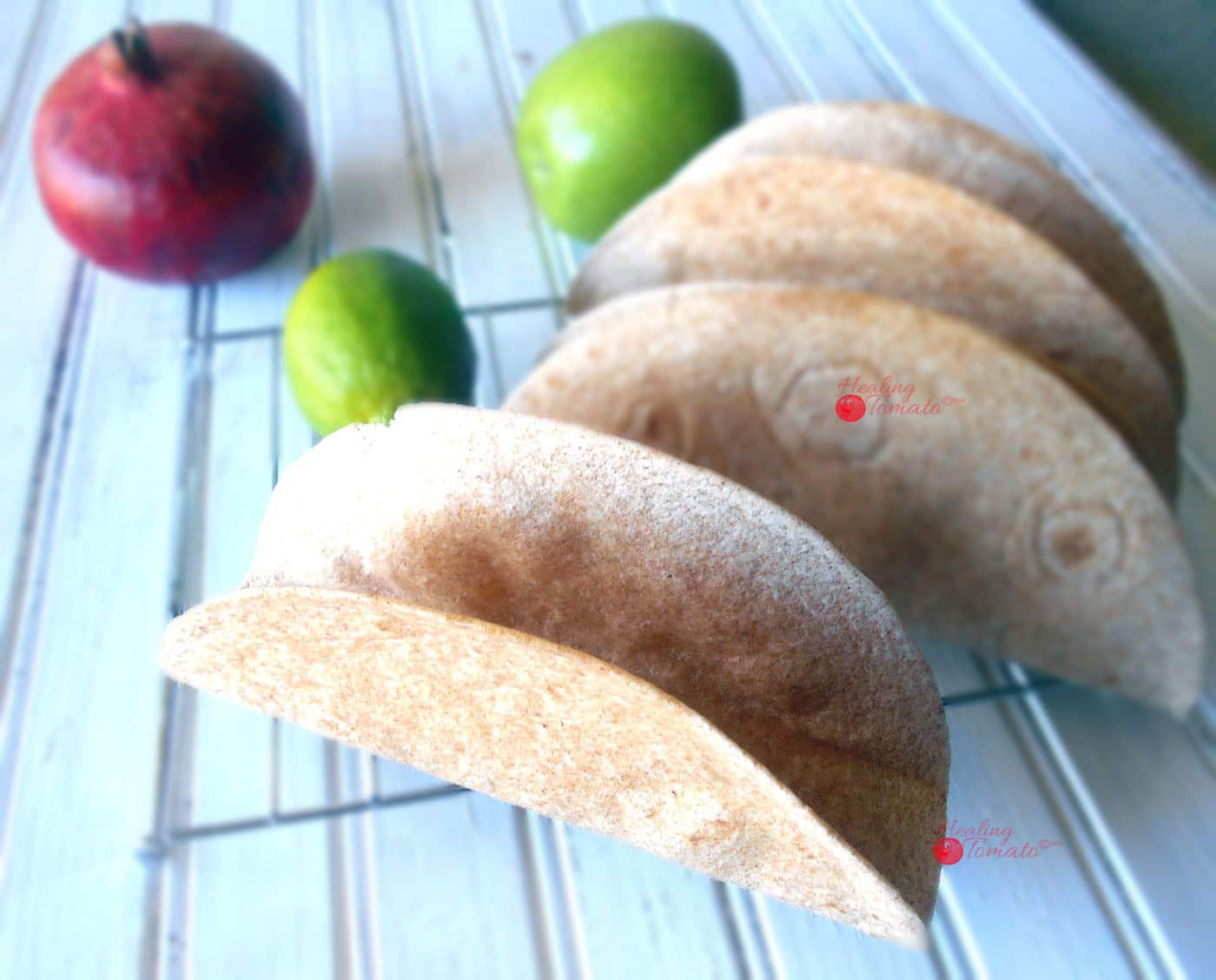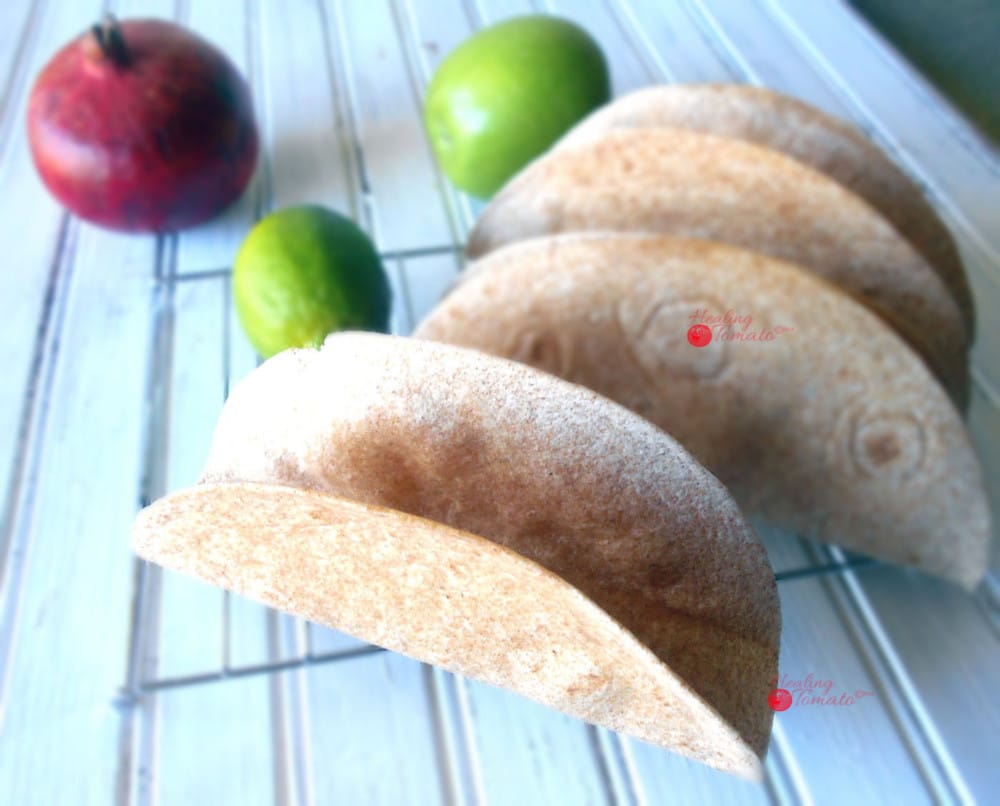 Tips for making hard shell tacos
– Make sure you use fresh tortillas or newly opened tortilla packages. If they are dried or stale, they will not turn crispy when baked
– Don't wet the tortillas themselves before putting them in the microwave. Use wet paper towels instead.
– Make sure you keep the rack away from others when you bring it out of the oven. I have burn marks on my hand made from accidentally touching the oven rack. The scars take a long time to heal
Can I store hard taco shells?
– Yes, you can absolutely store these taco shells for future use.
– Once they have cooled down, wrap them in aluminum foil and store them in a cool, dry place.
– Store them in containers that will let them stay upright. This way, they will retain their shape when you use them
– Reheat in the oven if you are using a stored hard taco shell. Do not microwave.
I have decided that I am going to start every new year with a Mexican Dish. Last year, my first recipe was Vegetarian Enchiladas and it was so much fun to make and create.
This year, I am dedicating the first full week of 2015 to all Mexican-themed recipes, starting with making hard taco shells at home
Not only are they easy to make, but they are also healthier than the store-bought version.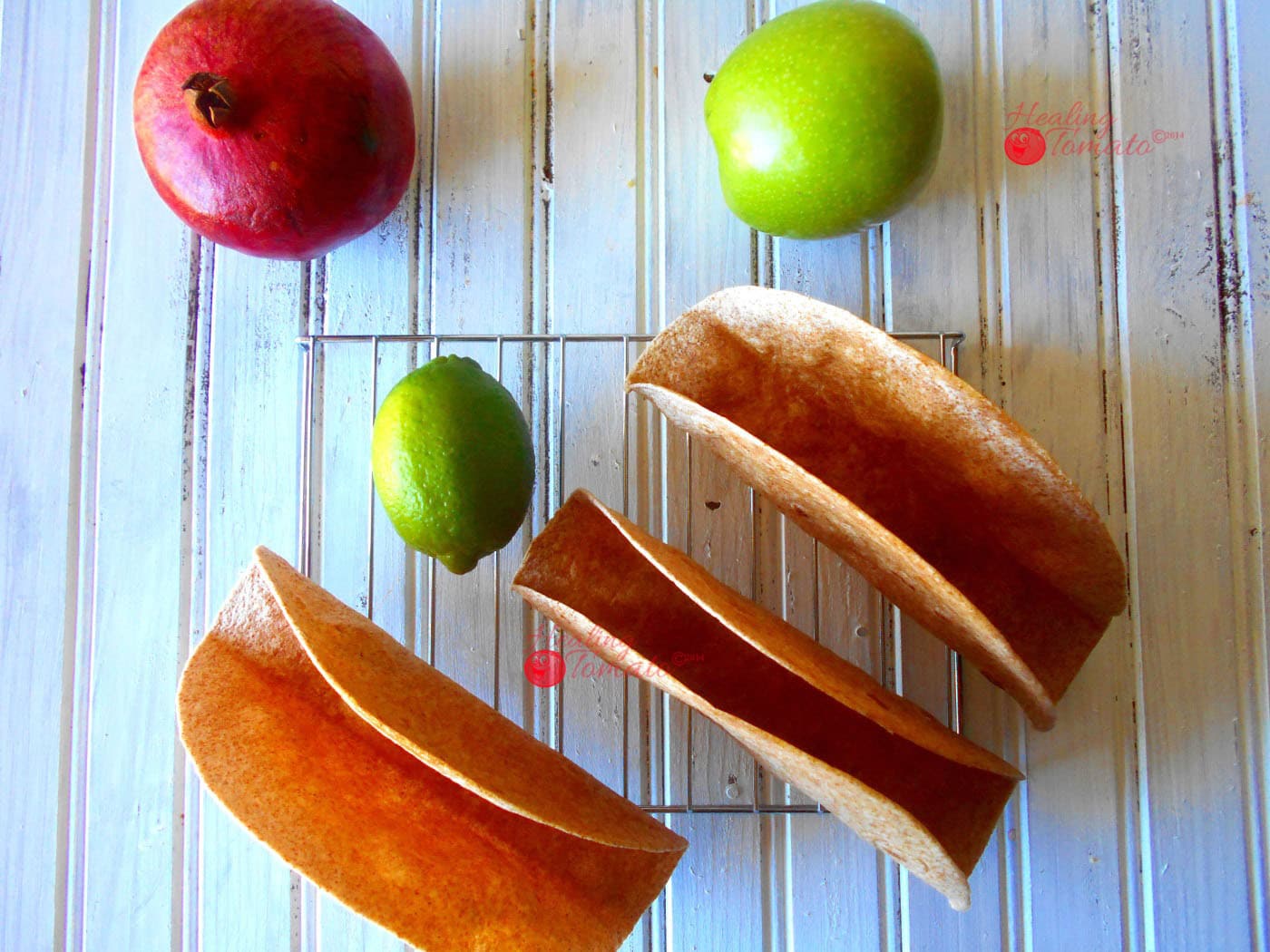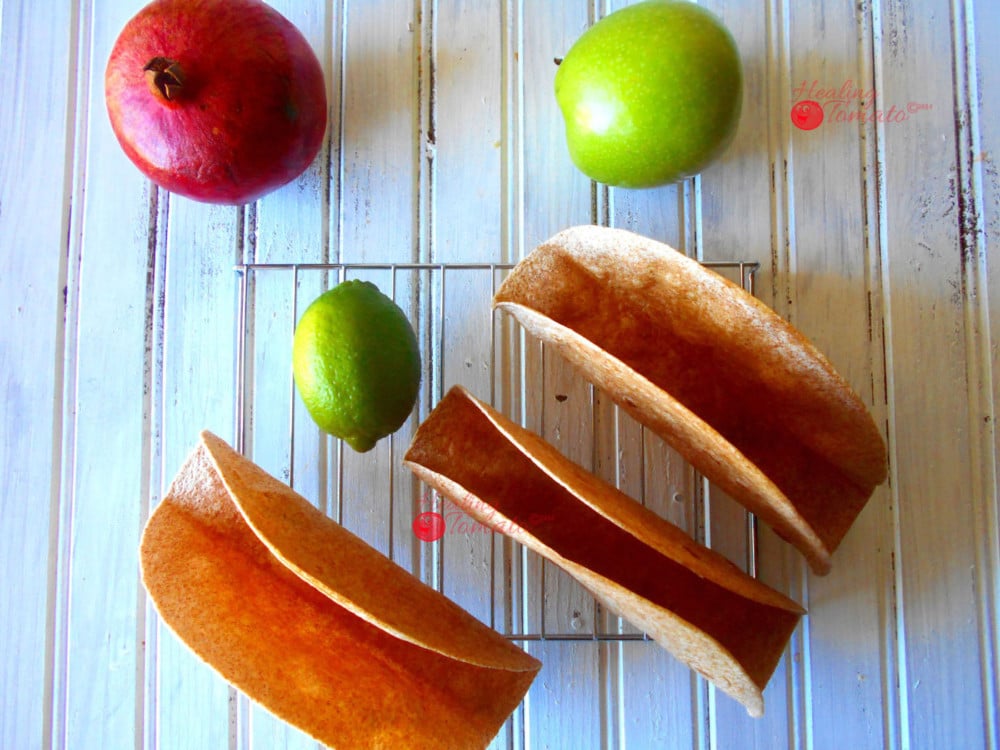 My biggest issue with tacos is that they are too small! When I found the large tortillas, it was the best day ever. Now, I could make GRANDE style taco shells.
Also, I love the grande ones because I can make hard taco bowls with them and serve my Mexican street corn in it.
The small taco shells always limit the number of ingredients you can add to them. With the grande tacos, the possibilities are endless.
They are really sturdy and can hold a whole lot of ingredients! Plus they are so easy to work with.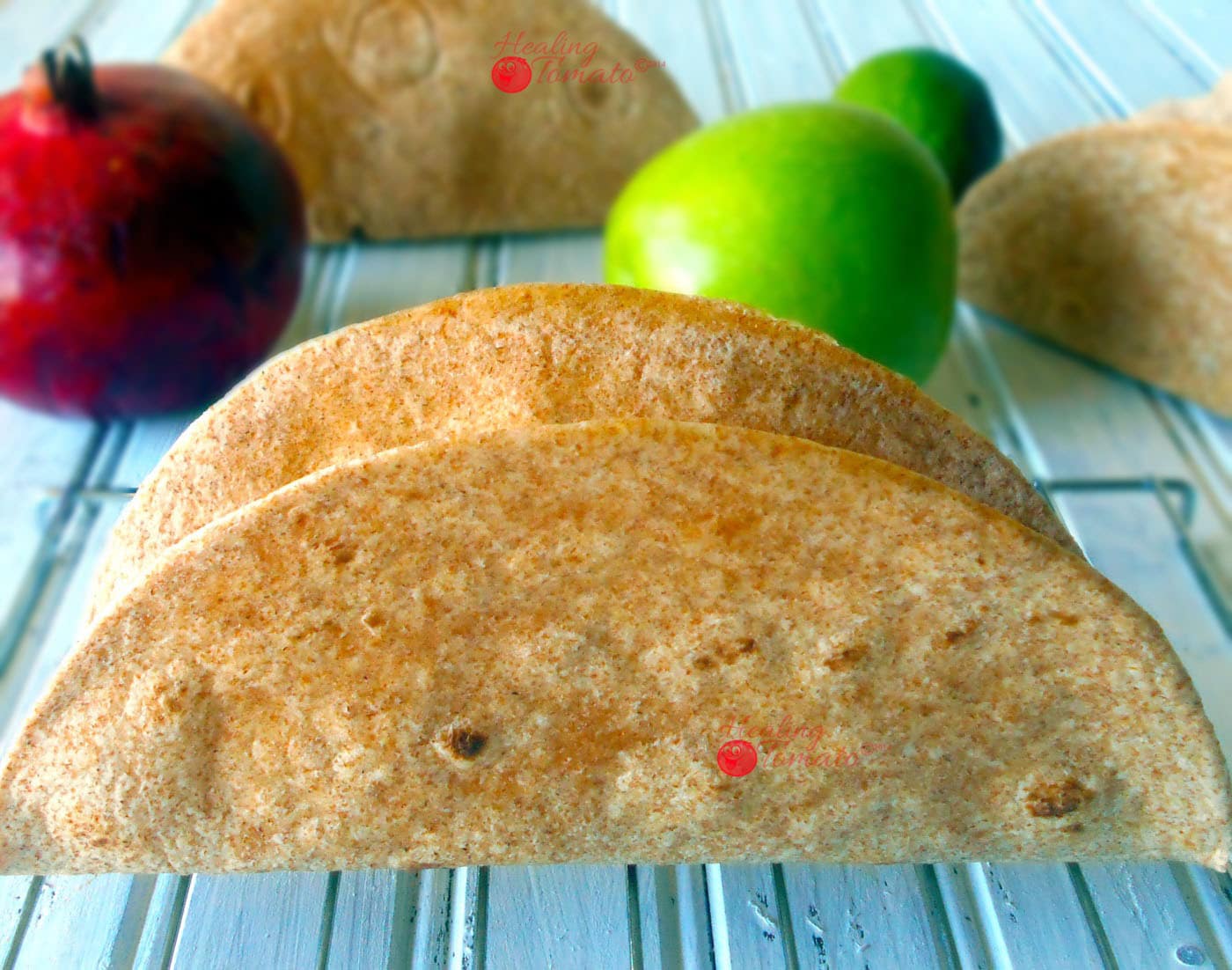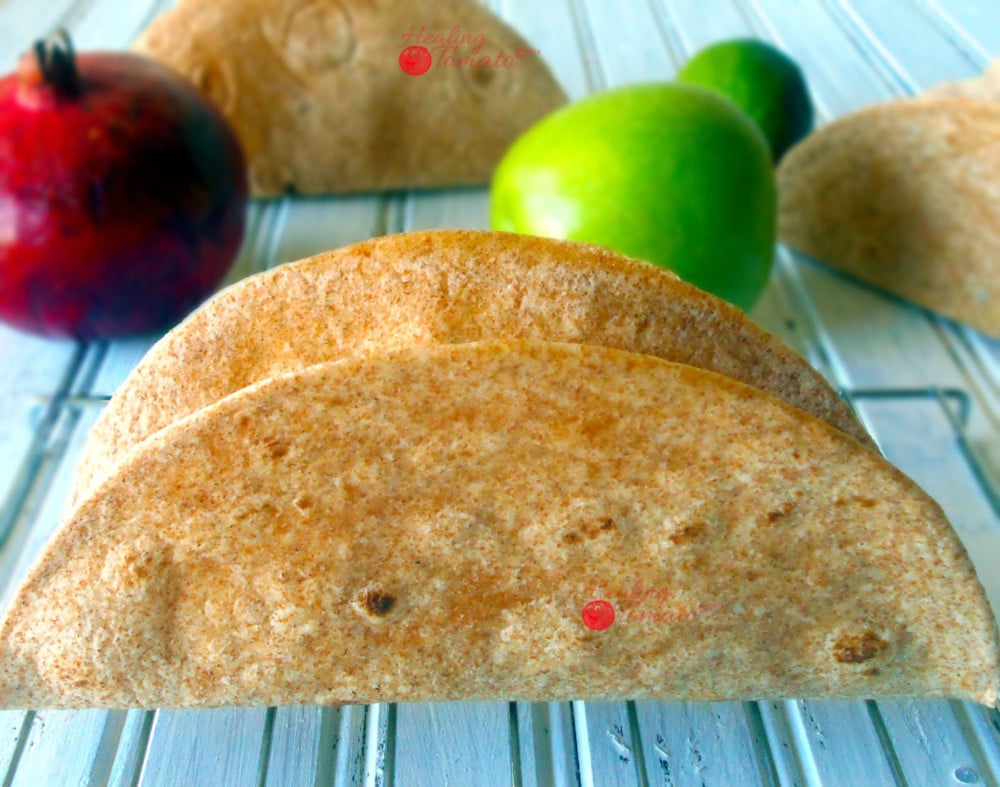 Whether you are a fan of vegan tacos, vegetarian tacos and everything else, these grande hard taco shells recipe is the tastiest recipe you will come across.
For this recipe, I love using my favorite wraps (affiliate link) La Banderitas have amazing whole wheat tortillas. They have only 130 calories with only 4g of protein.
The hard shell tacos come out very sturdy and can hold A WHOLE lot of ingredients. I have a great vegan taco recipe coming this week that uses these tacos. There are pomegranates involved in that recipe…..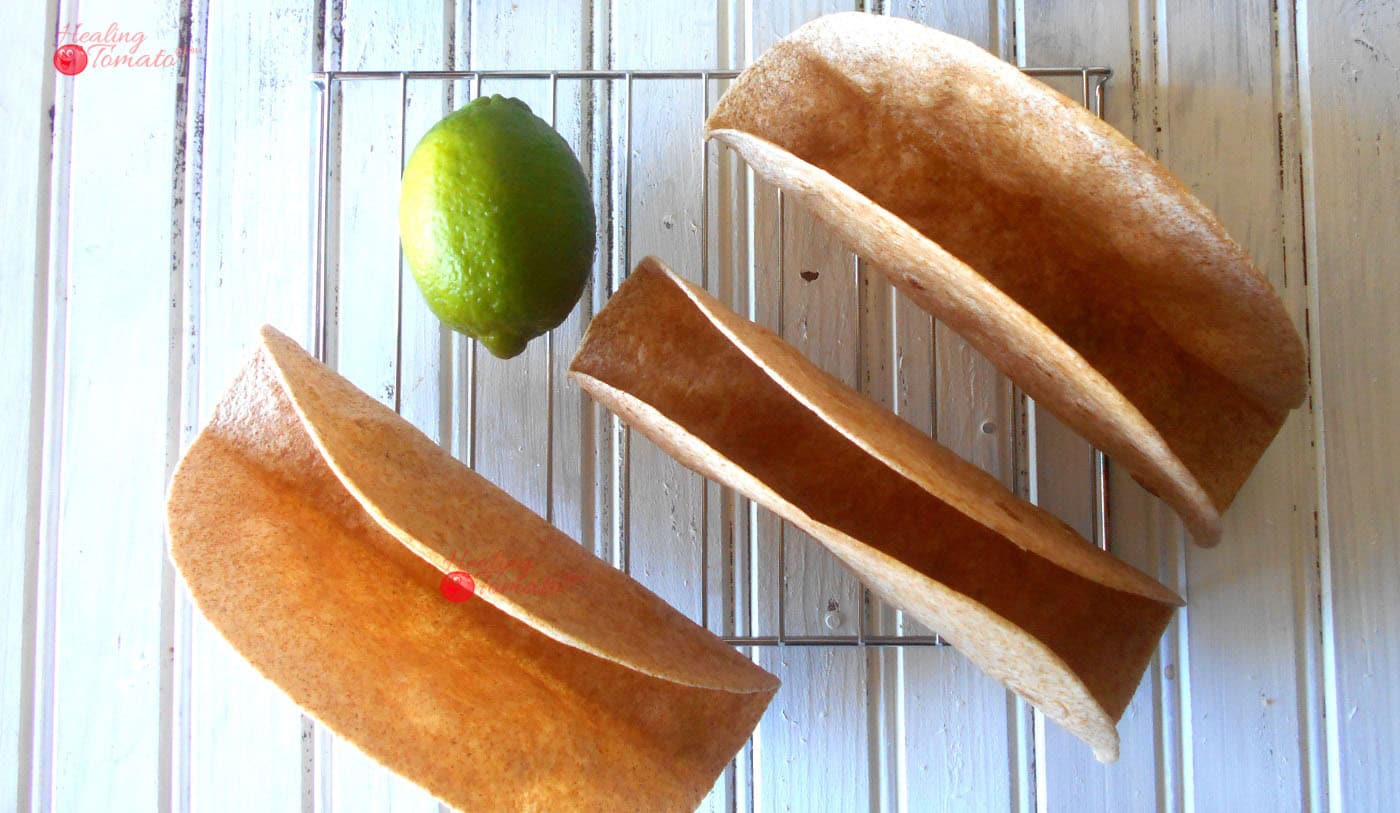 Quick and Easy Taco Shells
It only took 25 minutes to make these hard taco shells. I didn't have to watch them while they are turning into shells. I took this time to return some emails and even put in a load of laundry.
Making these shells put me in the mood for some Mexican Elote! So, while the shells were forming in the oven, I put aside whole corn on the cobs to cook on the side and devoured it later!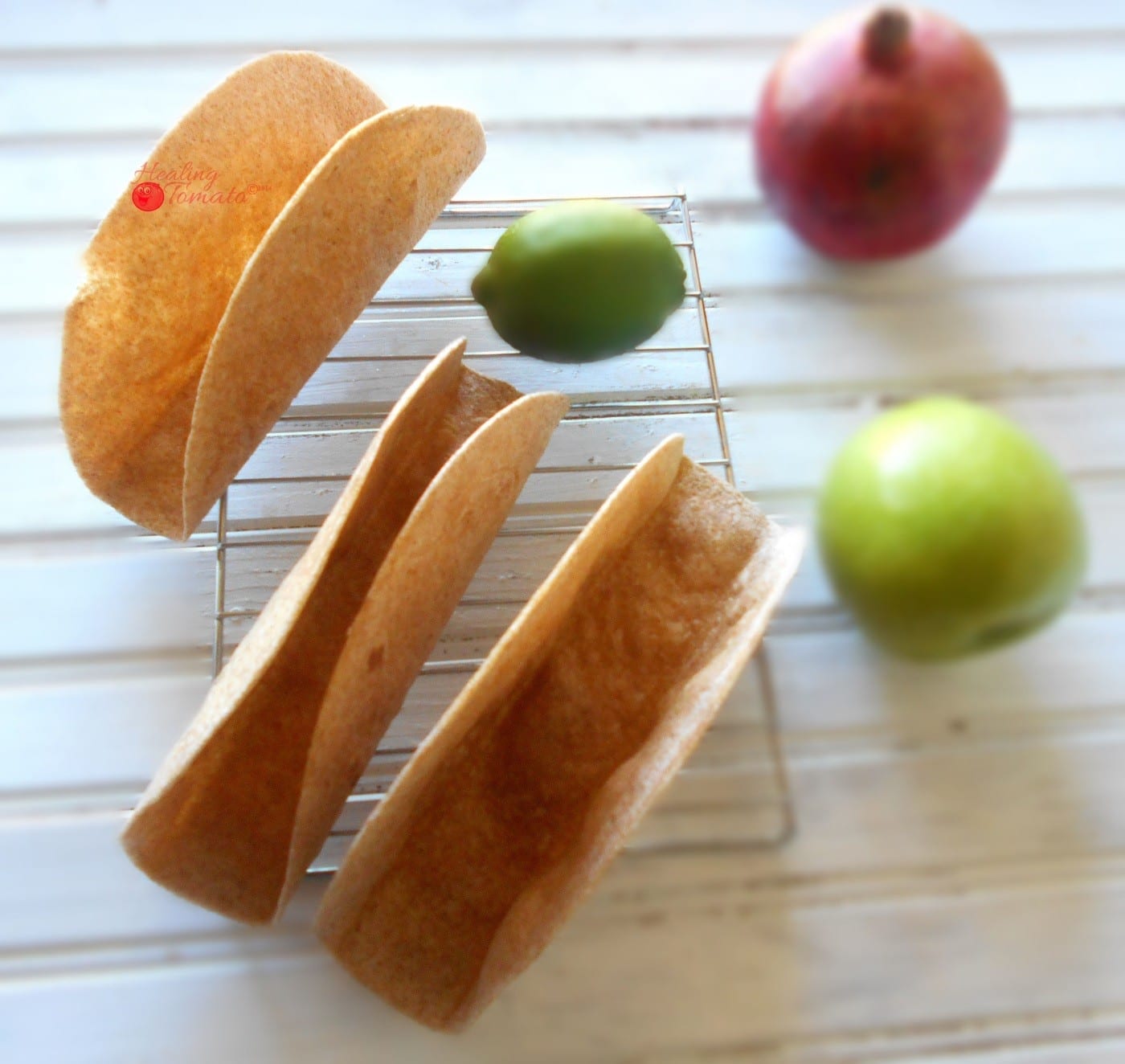 Do you agree that hard taco shells should be GRANDE?
How to make Hard Shell Tacos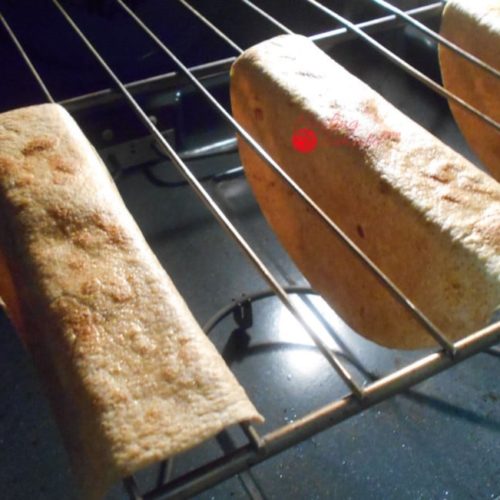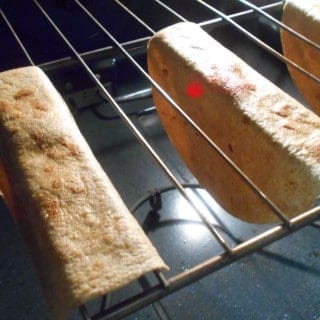 Hard Shell Tacos
An Easy way to make hard shell tacos at home. All you need is cooking spray and large tortillas
Ingredients
3

Large Tortillas

Cooking Spray

4

Paper Towels

(cut into 2 paper towels)
Instructions
Preheat oven to 275 degrees

Take both paper towels and moisten them

Place the first moist paper towel on a cutting board

Stack the 3 tortillas on top of each other ( you can stack up to 5 tortillas)

Cover the top with the second moist paper towels

Fold the sides

Microwave for 30 seconds

Remove them from the microwave and discard the paper towels

Spray each taco with cooking spray. Make sure you coat the tortilla well

On the top rack of your oven, drape the tortilla over two ridges. Do the same for the other two.

Place the rack in the oven and be sure to put a tray below the taco shells. There will be oil dripping from the tortillas

Leave the tortillas in the oven for about 20 minutes or until you start seeing the tortilla turn brown.

Remove the rack and allow the tortillas to cool for about 10 minutes


Fill the hard taco shells with all kinds of ingredients