How To Make Tahini? Traditionally, it is made with only 2 ingredients: sesame seeds and oil. In this recipe, I add cumin powder, garlic, lime, salt and pepper. This recipe can be a tahini sauce, spread or a dressing.
I am not being presumptuous when I say that you and I are falafal fanatics, right? If we found ourselves on the streets of Manhattan at 4am after a looooong night of tech support, what is our first thought?
"I want a falafal sandwich right now!"
Why I love this recipe

Lucky for us, falafal sandwich is very easy to find anytime in the city that never sleeps!
Falafal is considered incomplete if it isn't smothered with tahini sauce. And by smothered, we mean, its oooooozing out of every pore of the pita bread!
When we take that first bite, the sauce awakens our tired taste buds and instantly rejuvenates them. That aroma of toasted sesame seeds activates our aroma buds and revives our soul!
What is Tahini?
Tahini is a recipe made with sesame seeds and water. That's it! Depending on how much water you use in it, it can be a spread, sauce, dip or any kind of add-on.
A good tahini sauce doesn't take hours to prepare! It comes together in 10 minutes or less.
Traditionally, tahini is made with only 2 ingredients: Sesame Seeds and Olive oil. But, you know that I just have to add a little something to any recipe that is out of the norm!
So, what is tahini used for?
Tahini is very common in many Mediterranean cuisines. Most commonly, it is used in Israeli street food cuisine like shawarma and falafal.
The Greeks love to use it as a dipping sauce for their skewers. Persians love to drizzle it over their traditional halwa. Many Middle Eastern countries use it extensively in curate their meats and vegetables.
Is Tahini Vegan?

Tahini is very much vegan. It is made with sesame seeds and oil, which are both vegan. So, feel free to eat as much tahini as you want and you won't feel guilty.
If you want to learn more about being vegan and the foods vegans can't it, I have a nice guide that you can consult. If you have more questions about veganism, feel free to ask below.
Recipes Using Tahini
I love using tahini in my recipes because it adds so much flavor and nutrition to any recipe. Here are just a few of my favorite recipes
Mediterranean Lentil Salad
Quick, 10 minute Mediterranean Lentil Salad made in the Instant Pot is a healthy, protein-packed lunch
Check out this recipe
Roasted Green Beans Recipe
Spicy, Crunchy Roasted Green Beans Recipe with Mushrooms in a lemon tahini sauce
Check out this recipe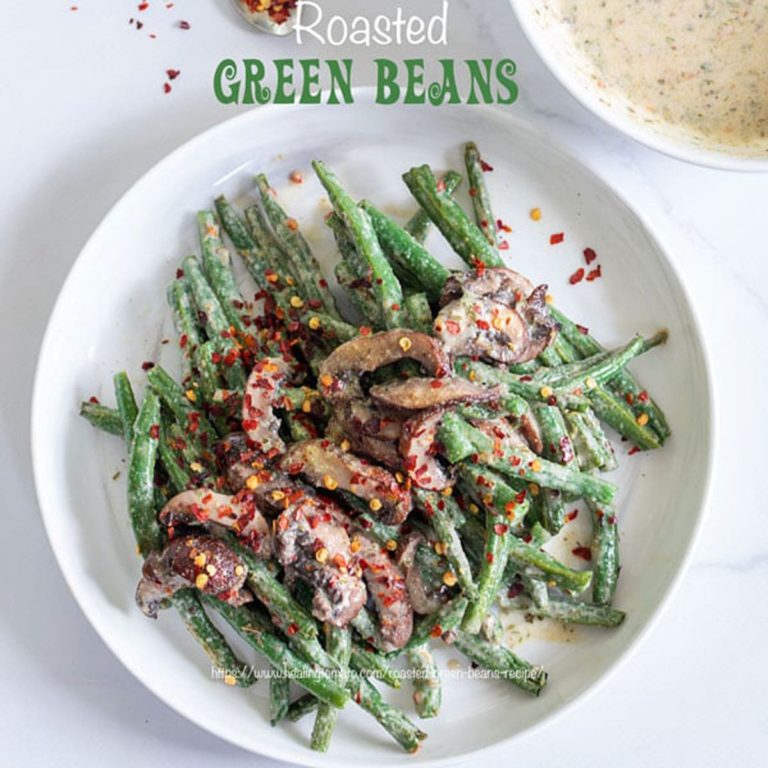 Roasted cauliflower salad with orzo
Roasted Cauliflower Salad With Orzo in a Basil Pesto Tahini Sauce
A quick, easy roasted cauliflower salad recipe with orzo and roasted red pepper. Served with a basil pesto tahini sauce

Check out this recipe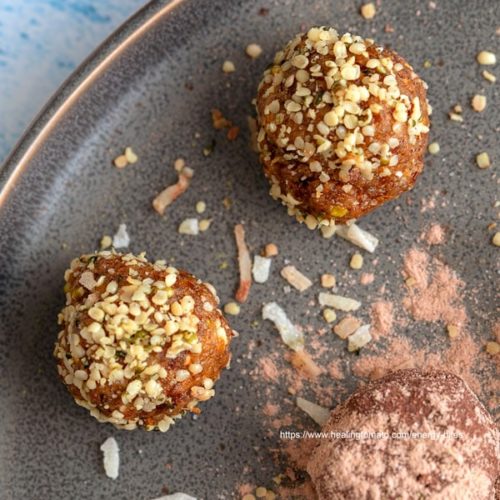 How To Make Tahini
Quick and easy tahini recipe made with sesame seeds, olive oil, cumin powder, salt and pepper.

Ingredients
1

cup

Sesame Seeds

Hulled

¼

cup

olive oil

adjust for consistency

2

cloves

garlic

thinly sliced

2

tsp

cumin powder

Optional

½

tsp

salt

Optional

½

tsp

black pepper

Optional

1

tsp

lime juice

Optional

2

Tbsp

water

Optional
Instructions
Heat a heavy bottom pan on medium heat and add the garlic to it.


When the garlic starts to brown, add the hulled (*see notes) sesame seeds


Toast the seeds for about 3 minutes or until slightly browned. Stir constantly


Remove from the heat and let them cool for a few minutes


In a processor, add the garlic and sesame seeds


Grind them for about 1 minute


Add the oil in 2 batches. Grind after each batch


Add the cumin powder, salt and pepper (if using)


Grind again until well blended


Add lime juice and grind one last time


If using, add water now (** See note)


Refrigerate and store in an air tight container

Notes
* Use oil for the consistency. To keep the seeds coarse, add half of the oil.
** I added water just to make it more of a Sauce consistency.