Make Slushies without a slushy machine? Use Fresh Watermelons & Honeydew, Make This Quick Summer Coolers. Takes Only 20 minutes. Optionally, Add Malibu Rum
So, how do I make icy cold slushies without a slushy machine? I found that it is very simple to make my own slushies at home.
Normally, summer time for me means a daily run (sometimes 3 times a day) to my neighborhood convenient store to get some ice cold slushies
Slushies make me very happy. I think I can drink about five of them before I start bouncing off walls.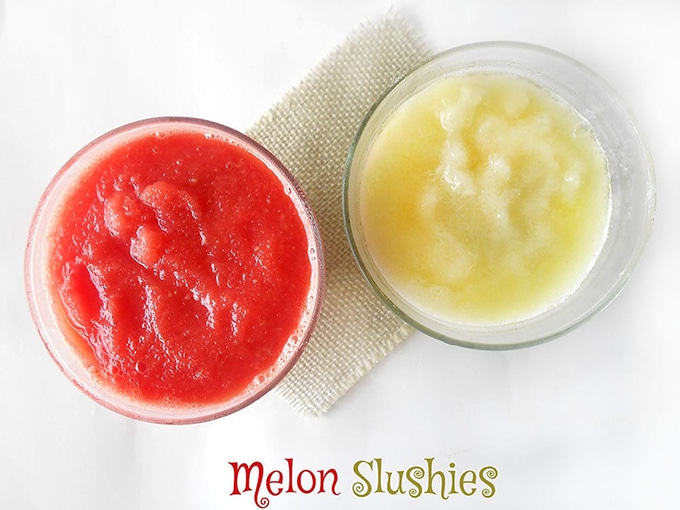 On one recent visit, though, the unthinkable happened. I was greeted by a broken down slushy machine. I made a very sad face and came back home with a yearning for some slushy sugar.
Talk about first world problems…..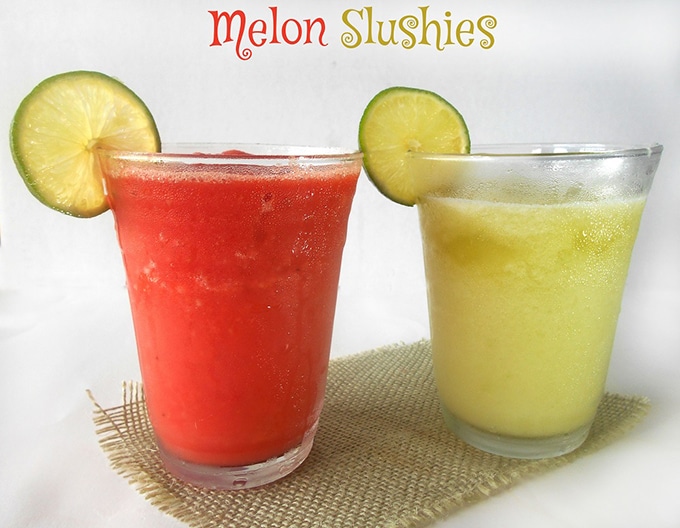 When I had made my fruit ice cubes for my summer lemonade recipe, I had a few ice cubes left over. The wheels began turning in my head and I put my smoothie blender to work.
After adding a couple of teaspoons of lime juice, I blended it into a slushy consistency. That was all I added and it came out delicious!
From that point on, I experimented with a few other ingredients and finally came up with my perfect blend of flavors to the perfect slushies.
Notice the ingredients? There is a very grown-up ingredient. For the adults, I added 1 ounce of Malibu rum.
(You are welcome)
If you are serving this to those that should not be served alcohol, substitute the rum for pineapple juice.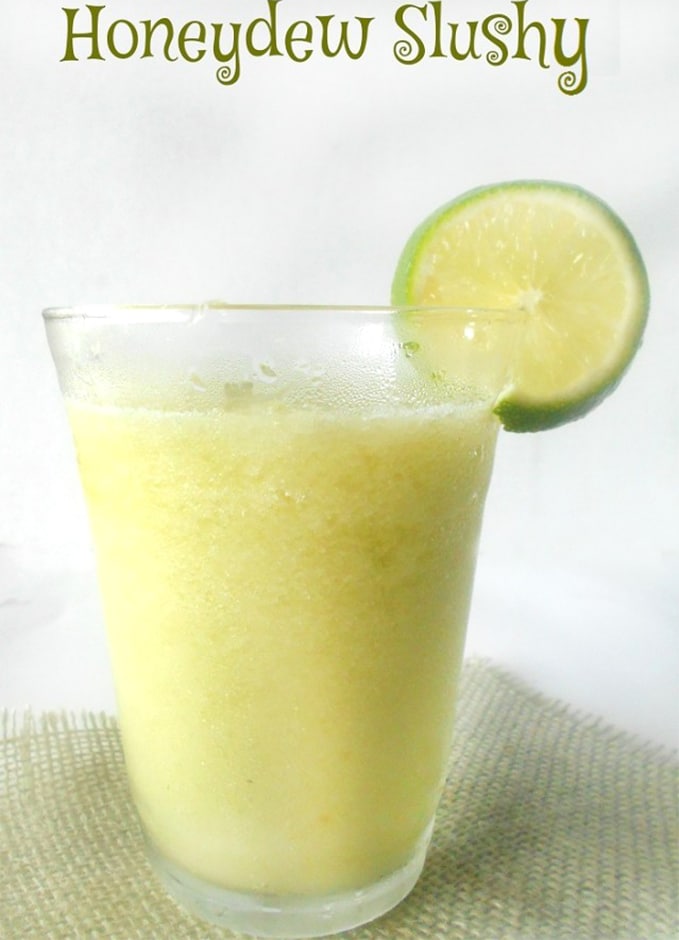 Sometimes the watermelon is sweet by itself and you may not need the pineapple juice. For this recipe, I stayed away from any sugar. The natural sweetness of the fruits was enough sugar for the slurpee drink
This doesn't mean that I am going to stop buying my slushies. On some rare occasions, I will pull out my blender and make them at home.
I found an article that documents the history of the slushies. It is a fascinating read.
If you have melons left over, why not make this melon sandwich? I made it with melon balls inside a sweetened pita with arugula and yogurt sauce! Its my favorite brunch recipe of all time!
You can also make a delicious watermelon curry or Watermelon lassi using the leftover watermelons.
What is your favorite flavor?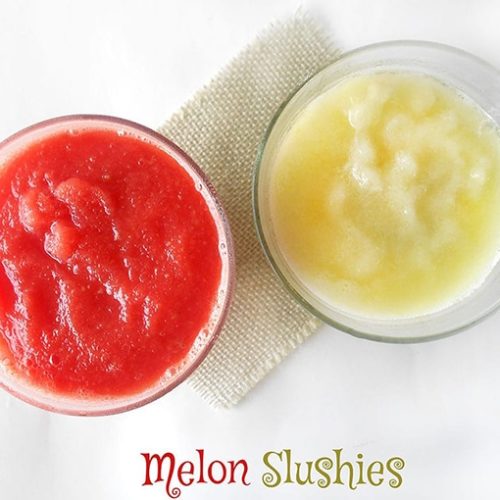 how to make a slushie at home with a blender
How to make slushies at home. Use fresh watermelons & honeydew, make this quick summer coolers. Takes only 10 minutes. Add Malibu Rum to make the grown-up version
Ingredients
1

cup

melon

cubed (honeydew or watermelon)

1

tsp

ginger

ground

2

tsp

lime juice

freshly squeezed

1/8

tsp

Vanilla Essence

1

oz

Malibu Rum

(optional)

1

oz

pineapple juice

(optional)

1

cup

water

to freeze the melons
Instructions
Add the watermelon to ice cube tray. I like to put 1 watermelon cube per slot

Use only 1 cup of water per tray


Leave it overnight, if possible or it will be ready in 2 hours.

In a smoothie blender, add all the ingredients

Blend using the pulse settings

When the ice has been crushed, transfer to a cup and serve.
Notes
If you don't have the time to freeze the watermelon or honeydew, use ice cubes in the slushie
You can omit the water altogether and just freeze the watermelon / honeydew by itself. It will work great