This vegetarian spicy orange tofu recipe is made using Japanese Ingredients. Also includes Japanese peppers, orange bell pepper and shitake mushrooms.
Every time I watch Kill Bill, I get in the mood to make Japanese food.
This weekend was spent watching Kill Bill Vol 1 and 2. There are so many plot holes and there is a blatant defiance of the laws of physics.
I still love both movies and watch them. Incidentally, it is over a decade old!
Feels like yesterday….
The last 2 times I watched this movie, I made the Miso-glazed Eggplant and the Vegetarian Sushi.
Today, I am making a recipe that was inspired in part by watching Kill Bill and partly by Vegan Richa's Orange Tofu recipe.
I served my spicy orange tofu over a bed of Soba Noodles, but, it works great with sushi rice.
Vegetarian stir fry recipes have some amazing vegetables. In this recipe, I use only 2 vegetables. One is the yellow pepper and the other is dried shitake mushrooms. They provide a wonderful contrast in texture.
So, what is the best way to cook tofu? I roasted my tofu on a pan, but, you are free to toast them in the oven. It should be pressed tofu because you want it to hold shape. Simply put weight on the tofu and leave it for about 30 minutes. Use the liquid in the orange sauce.
You can serve this with basmati rice too or put it into a vegan tofu wrap. I think this orange tofu would taste great with coconut rice too, what do you think?
The hidden star of this recipe is the Japanese pepper, known as the shishito pepper. It is hard to find, but, it has an amazing flavor.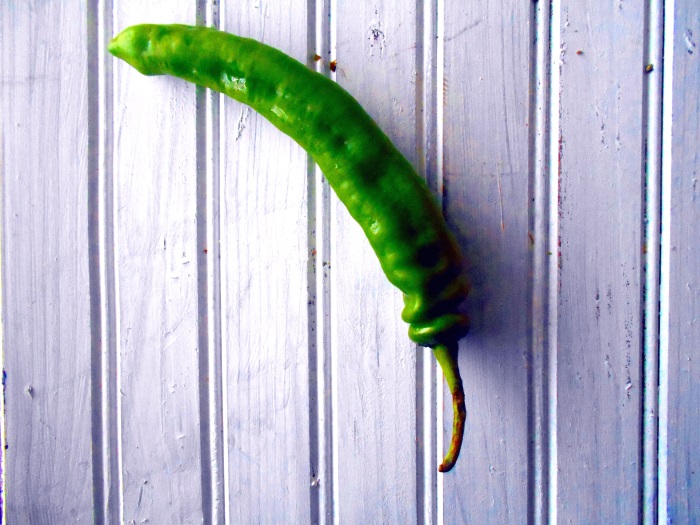 If you have tofu left over, make tandoori tofu skewers out of it.
Spicy Orange Tofu in Japanese Style
Spicy Orange Tofu Made Japanese Style
Ingredients
For the Tofu
3

tsp

vegetable oil

(or use cooking spray)

1

block

extra firm tofu

(Pressed and cut into 3 slabs)
For the stir fry
1/2

tsp

Miso

1/2

tsp

Wasabi

1

Orange Bell Pepper

(cut into strips)

10

Dried Shitake Mushrooms

(Hydtrate for about 1 minute and drain out all the water)

1

Shishito Pepper

(cut into strips, remove the seeds)

2

tsp

crushed garlic
Instructions
For the Orange Sauce
In a mixing bowl, add the cornstarch and Flax seed meal

Add the warm water slowly and stirring while adding the water.

Whisk well

Add the remaining ingredients for the orange sauce and whisk again

Set aside
Making the Tofu
Heat a wok or large pan for about 30 seconds

Add the oil (or spray the pan)

Add the 3 slabs of Tofu. Slabs are easier and faster to cook

Cook on both sides (medium heat) until they are crispy and dark brown on both sides. Should be about 20 minutes.

Remove from the heat and set aside for about one minute

When the tofu is cool enough, cut them into large cubes or rectangles. Each slab can be cut into about 9 pieces

Set the tofu aside
For the stir fry
Using the same pan as the tofu, add the bell pepper and Japanese Pepper. If there is not enough oil, add only 1 tsp of vegetable oil

Allow the peppers to turn brown around the edges

Add the garlic and stir well for about 30 seconds

Add the shitake mushrooms and cook for about 1 more minute

Stir the orange sauce first before adding it to the pan

Add the orange sauce slowly and stir with the other hand

If the combination is too sticky, add 1/2 cup of water

Stir for about 2 more minutes until everything is well coated in the orange sauce
Serve over cooked soba noodles or sushi rice. Can be served with any Japanese noodles
Notes
Nutrition info is approximate
Nutrition
Serving:
4
g
Calories:
189
kcal