Do you have amazing vegans in your life?!  Thank Vegans in your life by making these 10 easy, delicious and very quick Thanksgiving recipes.  Plus, it will put a smile on their face and that is the most important thing!
Do you know a vegan person in your life?
Are you Thankful to have them in your life?
Don't they deserve a huge meal on Thanksgiving day?
If you answered yes to all the above questions, you NEED this list of Thanksgiving recipes to make for them this Thanksgiving.
Vegans are not the easiest people to please and we are very much aware of that.  Even the most mellow, "Live and Let Live" vegans are very picky about their diet.
So, its always a challenge to find something for them to eat when they are sitting at your Thanksgiving table.
I hope to make your life easier by giving a list of recipes to make for them.  I keep them simple with easy-to-find ingredients and take very little time to make!
If you are unsure about what the vegan diet, check out my very helpful guide on what vegans don't eat plus some helpful substitutions.
10 Thank Vegans Recipes For Thanksgiving
This list includes sides, main course meals and dessert.  Thank vegans by making some of their favorite ingredients.
This is a fun recipe to make and it takes so few ingredients.  I added red bell pepper, celery and onions.  These 3 ingredients are optional, but, they really enhance the flavor of the creamed corn.
I used coconut milk, but, you can use any nut milk.
I don't know any vegan who doesn't have a love affair with potatoes!  We are potato fanatics, even if we don't openly admit it.  Whether you have a closeted potato lover or a shout-it-from-the-rooftop type of potato lover, this recipe is perfect way to thank vegans.
You can mash them, soup them or roast them or put them into a buttery vegan sauce and they will devour it.
Even the meat eaters in your family will lick their fingers after tasting these potatoes.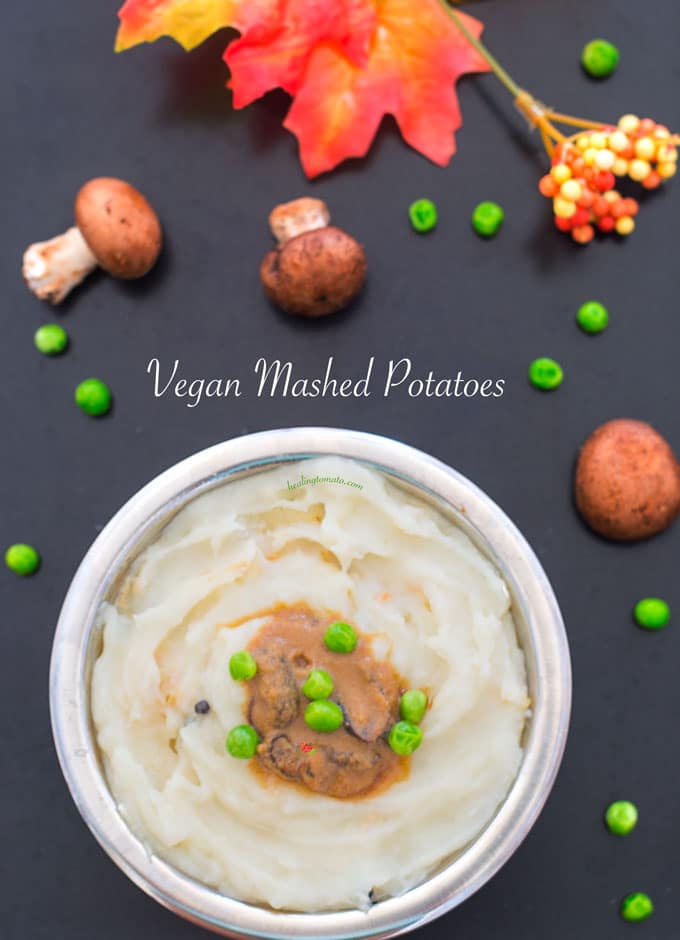 This is the simplest recipe on my list.  All you have to do is mash potatoes, add almond milk, vegan butter and salt!
That's all it takes.
I made it even easier by making them in the pressure cooker.  Top with my vegan gravy (which is also on this list)
Experiment with mashed sweet potatoes and mashed Mediterranean potatoes.
This is one of my all time favorite vegan gravies ever made.  I used coconut milk and coconut flour to achieve a dense texture.
It is every thing you want in a gravy.  Its a lazy pour, salty, thick gravy that can stand up to any meat gravy and kick it! My favorite Thanksgiving recipe has to be mashed potatoes with gravy.
Ok, I promise that this is the last potato recipe on the list.  It had to be included because I love sweet potatoes and Thanksgiving wouldn't be complete without it!
These sweet potato wedges are made with panko bread crumbs and baked to perfection in the oven.  They turn out crispy on the outside and soft on the inside.
Best part is that you only need 6 ingredients to make it. You need an easy Thanksgiving recipe like this one because you have too much going on.
This vegan pot pie is filled with veggies and topped with mashed potatoes and puff pastry!
This is a hearty vegan recipe and its going to fill the stomach of any vegan.
Maybe even meat eaters will love this recipe!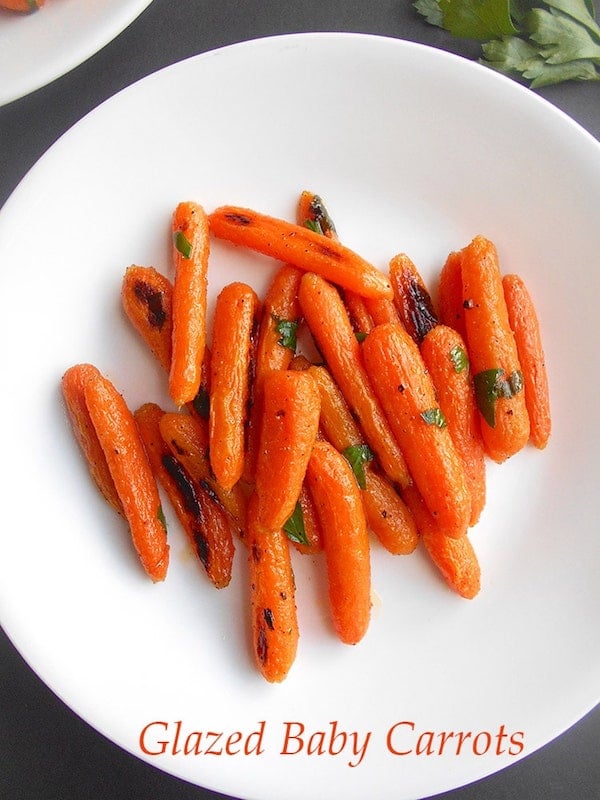 These baby carrots are glazed with maple syrup and oven roasted.
25 minutes later, these beauties will be ready to eat!
As you may be aware, we vegans love our carrots.  We can eat them raw all day long.  But, we especially love them when they are slow roasted in the oven with a drizzle of maple syrup.
This is a good recipe to Thank vegans
Some of my favorite vegan Thanksgiving recipes have been rice stuffings.  Rice with cranberries is one of my favorites because it gives a very unique flavor to the rice.
This recipe uses wild rice and mushrooms which makes for a quick Thank vegans recipe.  Its made in the pressure cooker, so, keeps your oven free to make other recipes.
Mix it with a basil pesto and the eater is in rice heaven!  This recipe is a great way to thank vegans, right?
No thanksgiving meal is complete without Brussels sprouts on the side.
I roasted mine in Mediterranean flavors and it came out so delicious. Vegans do love their Brussels sprouts whether they are whole or shredded with rice.  Thank vegans by feeding them Brussels sprouts.  They will loooove it.
The Brussels sprouts are crispy on the outside.  No other Brussels sprouts recipe tastes better than this!
Vegans love desserts!
Vegans need desserts!
Cakes, cookies, donuts and everything sweet is a vegan favorite.  We just have to find the egg-free, dairy-free kind of desserts.
And they are not hard to find or make.
So, thank vegans today by baking them a dessert.
Baking a cake is awesome, but, why not bake a pumpkin olive oil cake?  Its so much better and you won't have to spend hours icing it.
This pumpkin olive oil cake is a family favorite, so, make it today and you will know why.
This are only 10 recipes.  I happen to have a lot more thanksgiving recipes that you can choose from and yes, there are many potato recipes in it.
Honorable Mention
5 Tips on Baking The Perfect Sweet Potato!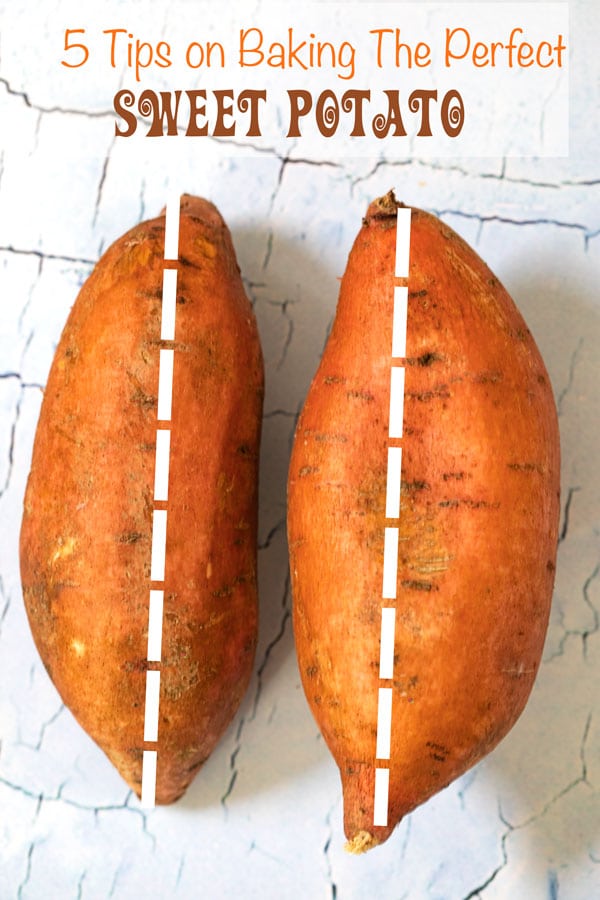 Ok, I cannot close this Thank Vegans list without including my tips on baking the PERFECT sweet potato.  No matter your diet preference, you are going to need to bake a sweet potato
There is an art to baking a sweet potato and let me show you how I get the right sweet potato consistency.
So, which recipe is going to be your favorite way to thank vegans on thanksgiving day?