Thanksgiving dinner is not the same without some incredible potato recipes. These Thanksgiving potato dishes are a must have for your family
Ever been to a Thanksgiving dinner where there are NO POTATOES?
Me either!
Potatoes dishes are only second to the Thanksgiving turkey itself. There must be at least 5 different potato recipes on your dinner table.
Here are some of my favorite Thanksgiving potato recipes that you will be proud to serve your thanksgiving guests
Tips for working with potatoes
Always wash the potatoes before cooking or peeling them.
If you can keep the skin on the potato, do so. The skin has fiber in it that is very useful.
Pick the right potato for your recipe. If the potato calls for fingerling potatoes, don't use russet potatoes that you chop in the shape of fingerling. The cook times for fingerling are different from the russet's time.
Frozen potatoes are great for soups and mashed potatoes, but, they don't make a good side dish. Use fresh potatoes for each recipe.
Best Thanksgiving potato recipes
The flavors of the rolling lavender hills of Provence, France are put into this recipe. I used Herbes de Provence in this recipe that also includes extra lavender.
Best part is that it takes just 15 minutes to make them in the Instant Pot. Easy, Peasy!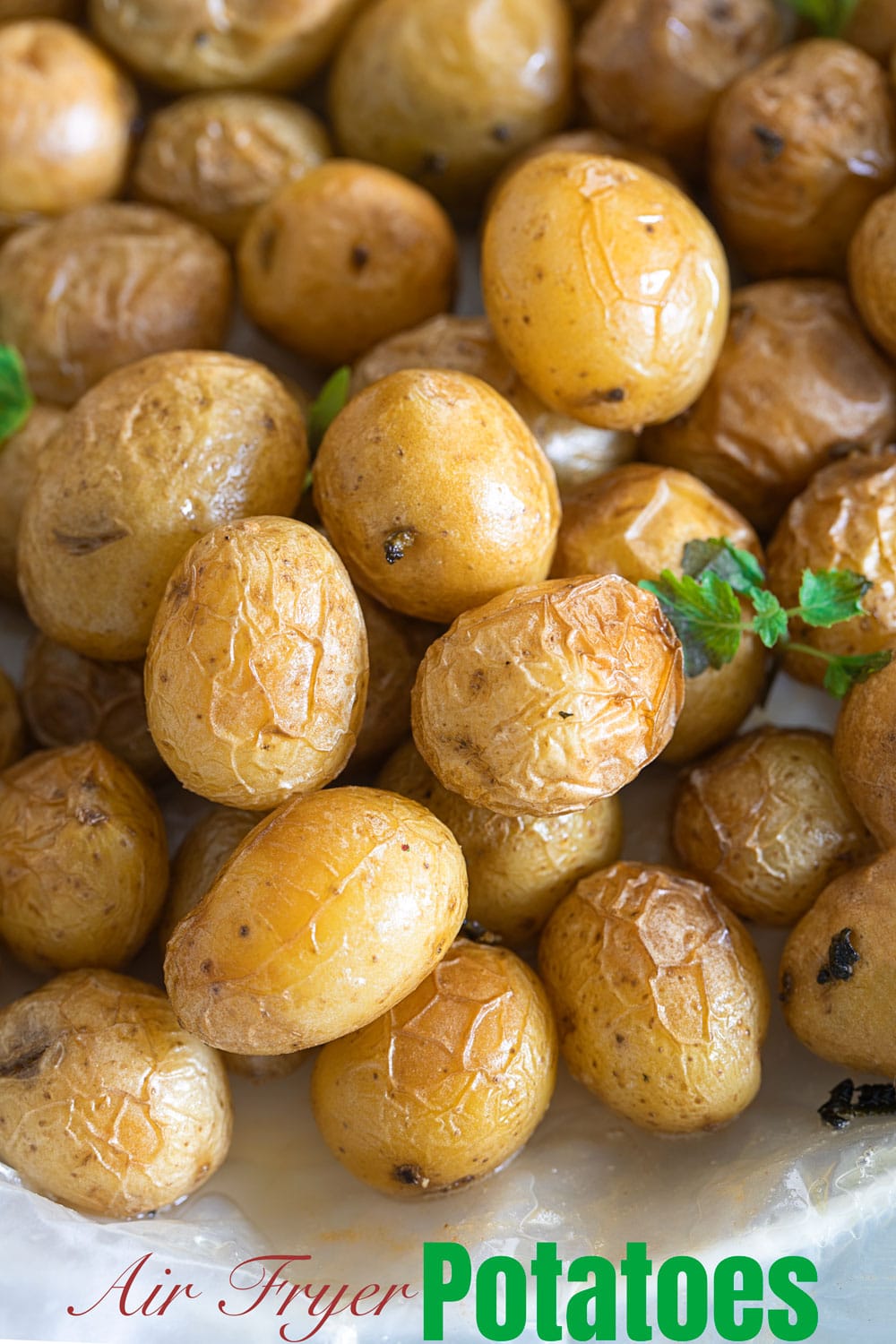 These tiny potatoes are incredibly delicious. They are so tiny and they cook perfectly in the air fryer.
They are cooked with a simple lemon balm butter recipe that is so easy to make.
It would be a crime to not serve these potatoes at your next thanksgiving dinner table.
---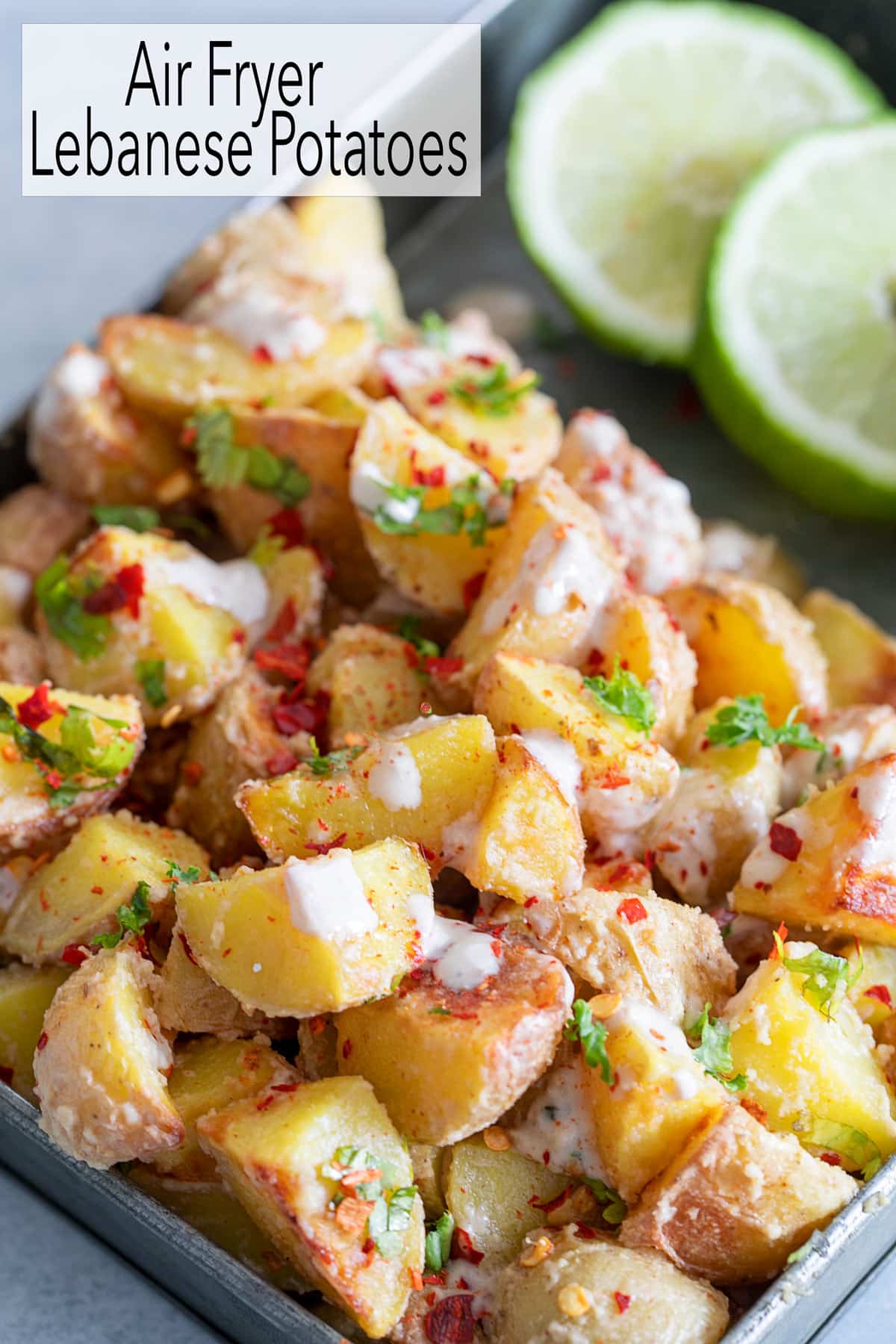 Spicy Lebanese potatoes are not the traditional potato recipe you see at Thanksgiving. But, it's time to change that with this recipe.
The ingredients are very simple and they are so easy to make in the air fryer. You will have a big plate of these potatoes in just 20 minutes.
So, change up your traditional Thanksgiving side dish by making these Lebanese styled potatoes.
Do you know the taste delight your taste buds will experience when they eat these potatoes?
Fluffy potatoes in a buttery sauce with sun-dried tomatoes! You will definitely be in a taste heaven.
Fresh herbs and fresh garlic make all the difference in this potatoes.
---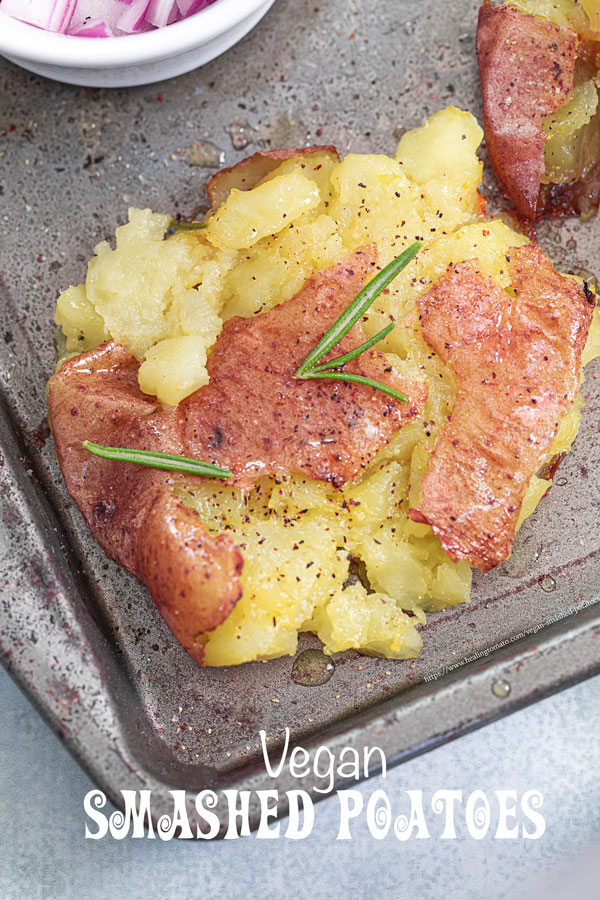 Smashed potatoes like you have never tasted!
These potatoes are TWICE baked to get that perfect crispy outside and a fluffy, moist inside.
Top it with vegan sour cream because it tastes so good on these potatoes.
---
Pull out your dutch oven because these creole potatoes deserve the star treatment.
I put creole potatoes with peas brought together by a homemade creole seasoning.
The potatoes and peas will practically melt in your mouth.
---
Bake baby potato halves and then top it with veggies and cheese! How delicious does that sound, right?
I find that even kids will eat these potatoes despite the broccoli on the potatoes.
You won't be able to eat just one of these potato rounds
---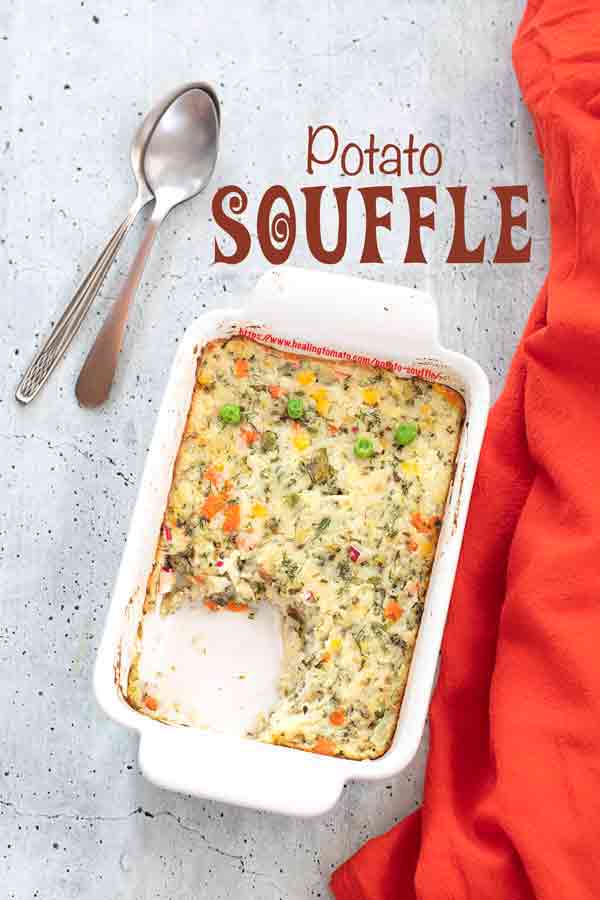 Ok, technically, these are mashed potatoes. But, they are so much more than that.
I added veggies to it and then oven baked it in a casserole dish.
The result is that I got a very crispy, buttery top while the inside was light and fluffy.
I prefer these potato souffle over mashed potatoes because of that crispy top.
---
Bringing potatoes and broccoli together is an ingenious idea because it gets everyone to eat their broccoli.
Best part is that you can make them in a sheet pan. This way you can make a big batch at once.
The good thing about this recipe is that you can serve it all year round, not just for Thanksgiving.
---
No one likes to share their potatoes, even at Thanksgiving. That's why I made these individual sized potatoes!
Everyone gets their own pan filled with potatoes cooked in a garlic + sage butter sauce. Use baby potatoes or even potato nibbles to cook them this way.
---
Best Thanksgiving sweet potato recipes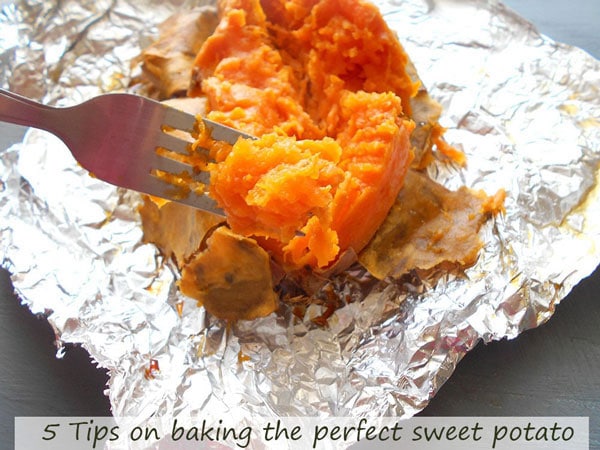 These sweet potato tips are priceless! From choosing the RIGHT sweet potato to getting it ready for baking and finally, baking it the right way, this post will ensure that you have the best baked sweet potato.
Use these baked sweet potatoes to make a potato casserole or even a vegan mashed sweet potato.
---
Vegan hasselback sweet potatoes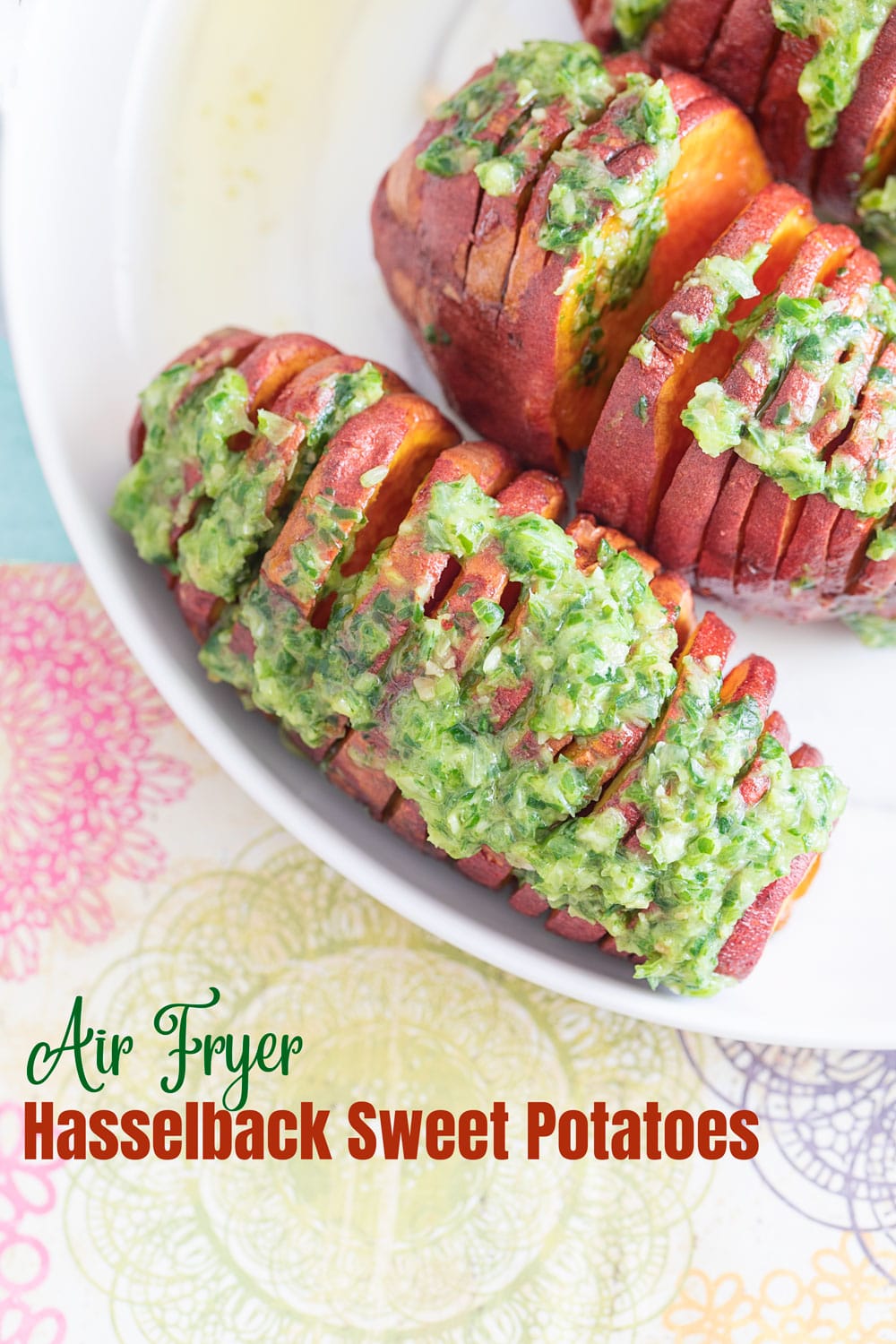 I am a huge fan of hasselback potatoes, but, this is the first time I made them in the air fryer. It cannot be easier and the end result is a very unique recipe!
The topping happens to be my vegan scallion pesto! I dare you to not eat all of them at once!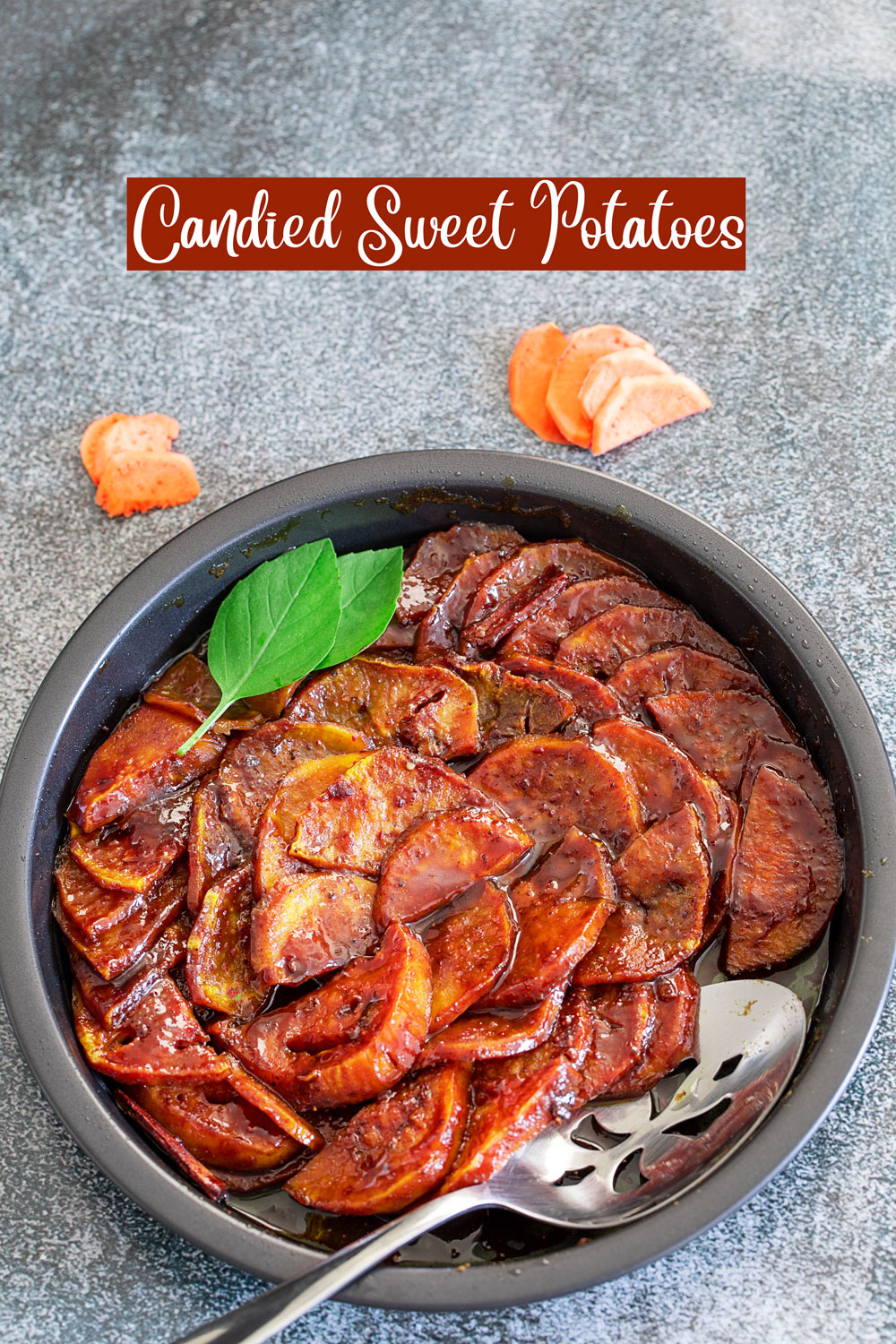 Candied sweet potatoes are always present at any holiday Thanksgiving spread that I have been too. I always wanted a way to make them vegan and also make them very easy to make.
Now, I have the perfect recipe for it posted on my blog. It's vegan and made in the air fryer.
They are so soft that they will practically melt in your mouth. Even meat eaters won't be able to tell that they are vegan.
---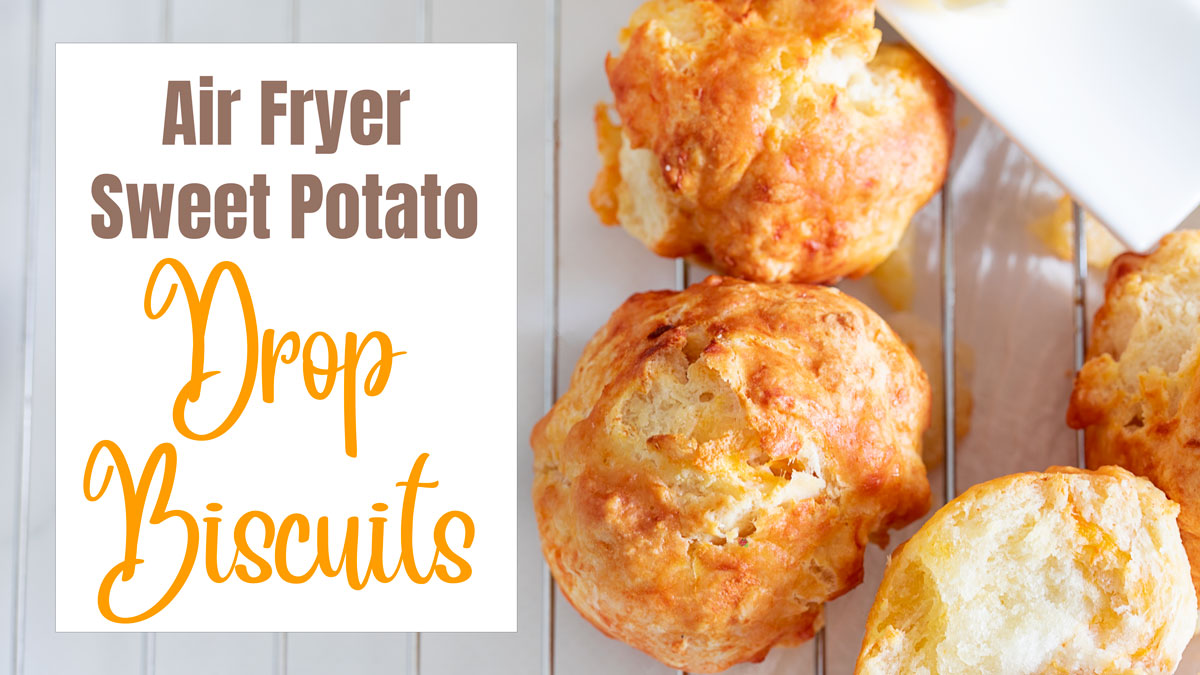 Drop biscuits are so much fun to make and eat. Adding sweet potatoes and making them in the air fryer will make you fall in love with all over again!
These air fryer biscuits also happen to be vegan, so, eat them for Thanksgiving and anytime of the year.
They are flaky on the inside and crispy on the outside. Can't ask for a better drop biscuit recipe.
These biscuits are not the only Thanksgiving side dish you can make in your Air Fryer. I made an entire Thanksgiving dinner in it.
---
I can't count how many times I have had to break up a fight at my thanksgiving table of the last remaining sweet potato casserole. It's a fight that happens so often and I vowed to do something about it.
This year, I am making them individual sized so NO ONE can fight over them. Everyone will have their own share and they will have to find other things to fight over!
Best part is that they can be made in the air fryer or in a regular oven.
---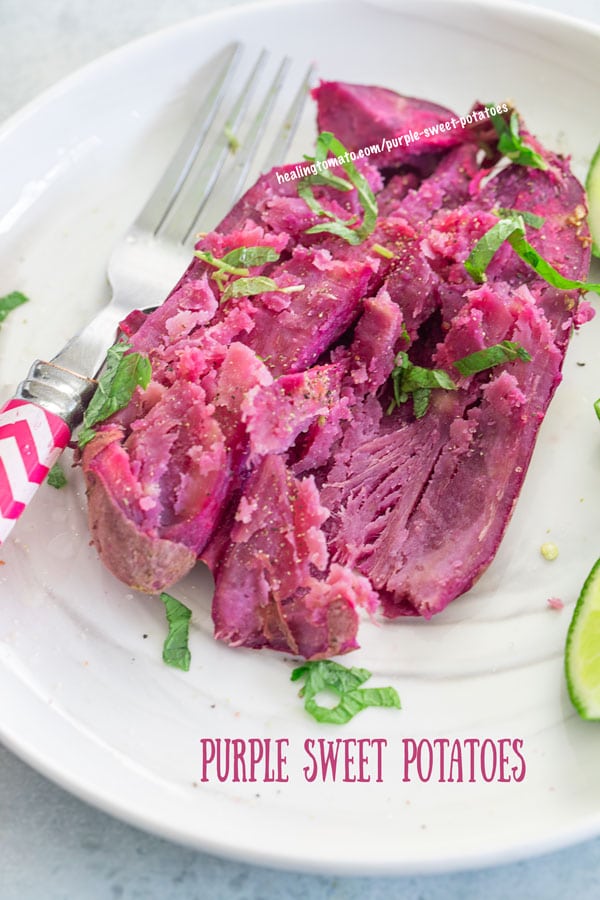 These purple sweet potatoes are actually very specific type of sweet potatoes. They are the famous stokes potatoes and are not always easy to find.
If you do find them in your area, grab as many as you can. They make the perfect side dish for Thanksgiving or any meal.
I am sure you will love how they taste because they have a very unique taste and texture.
---
Big potato wedge will bring joy to everyone who eats it. They are quick to make when baked in the oven.
They are crispy on the outside because of the panko breadcrumbs. I also seasoned them with herbs because it brings out all the best flavors of the potatoes.
You can serve these wedges with burgers too.
---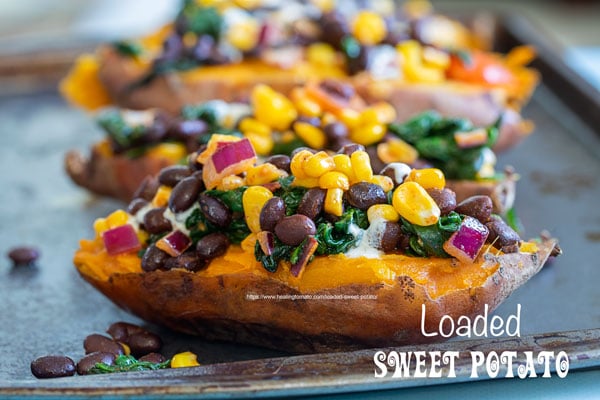 A plain old sweet potato can be boring, so, why not spruce it up a little.
I added all kinds of goodies on this sweet potato. The ingredients include black beans, corn and even spinach.
This potato is a meal by itself and also makes a good side dish.
---
Honorable mentions
Potato stack – These potato stacks are easy to make in your muffin pan. They are not vegan. However, they are vegetarian friendly and even meat eaters will love them.
Sweet potato hash – I originally made this recipe for black Friday breakfast. It's packed with energy and that means you can shopping on a full stomach.
Potato and green beans – A southern classic that can be a good side dish for your Thanksgiving guests.
Sharing is caring
Thank you for reading this post all the way to the end! I hope you loved it as much as I do. Please feel free to comment below with your opinion.
⭐️ If you tried and enjoyed this XXXXXXXXXX, please rate it 5 stars! Share it on Facebook, Pinterest, Twitter, Instagram ⭐️
Don't be shy, chime in below in the comments. Let me hear your opinion on potatoes.
Thank you for reading this Thanksgiving potato recipes post. Feel free to share it on Facebook, Pinterest, Twitter, and Instagram. I have a YouTube playlist of all my potato recipes that you will love to watch.