Vegan Smoothie recipe using avocado and banana – Needs only 5 ingredients and 10 minutes to make. A Vegan and healthy smoothie recipe for breakfast or lunch
Some days, I need a smoothie but I am too lazy to make anything elaborate.
I put a few ingredients together and that is how this delicious recipe was born.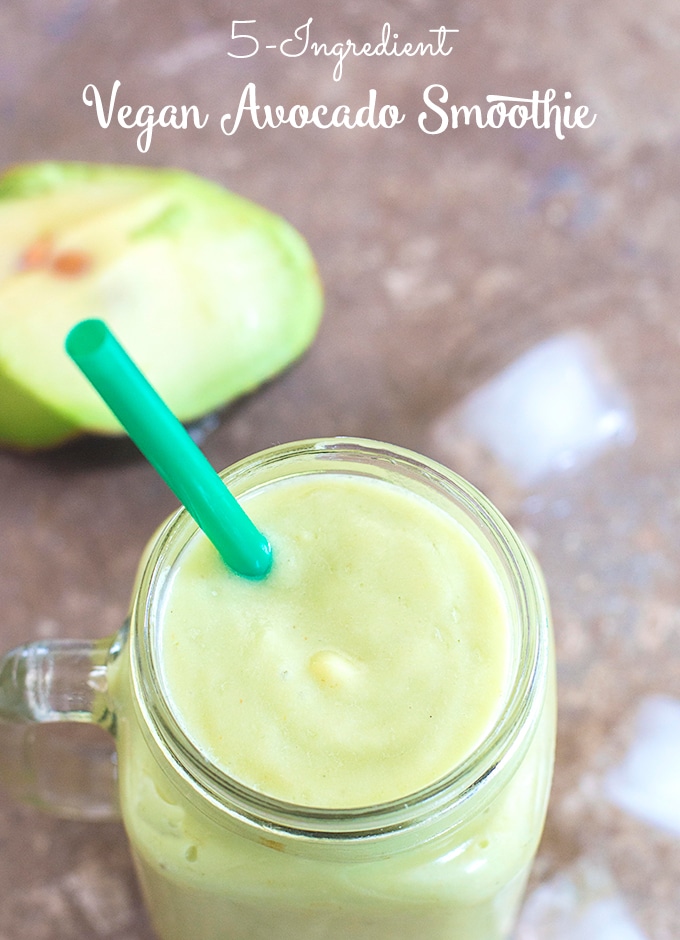 I have eaten so much comfort food over the last few days and it has been very comforting. My comfort foods have included both the regular potatoes and sweet potatoes, breads and chili.
You can relate, I am sure!
Today, I cleaned out my fridge and it never surprises me when I see what was in there. I found Chinese food that I had ordered months ago. It was vegetable chow mein, just in case you wanted to know.
Tucked in there somewhere where avocado, a small bottle of almond milk and a banana.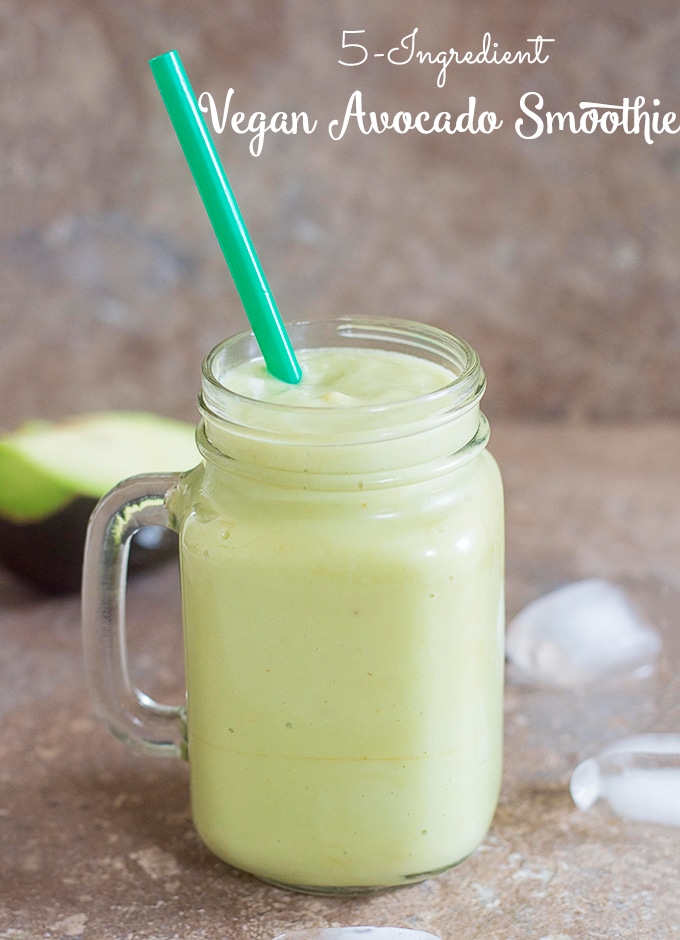 "What can I make with this?" I asked to an empty room
" A SMOOTHIE!!" came the answer. I don't know where that answer came from, but just like a gift horse, I will not one look a good idea in the mouth.
The almond milk meant that the smoothie had to be vegan, so, maple syrup was perfect for sweetness. I had a bottle of it and it had 2 Tbsp worth which is all I needed.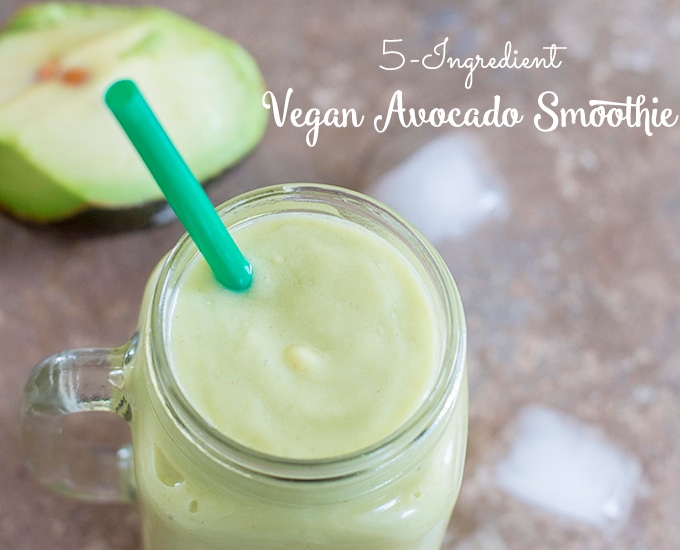 I love when I have the exact amount of everything I need for a recipe on fridge cleaning day! I can't wait to make more healthy smoothie recipes from all the other stuff I found in the fridge.
Avocado recipes are always popular with all of you, so, here are a few of my favorite avocado recipe
Vegan / Vegetarian Avocado Recipes
– Avocado Soup – This is my all time favorite soup recipes and its so heart warming
– Avocado toast with berries I just love all the colors in this recipe
– Avocado toast with tomatoes What's avocado toast without tomatoes, right?
– Guacamole Bruschetta If you haven't tried this before, you are seriously missing out
– Pina Colada Gaucamole There is no better way to make guacamole
More Vegan Smoothie Recipes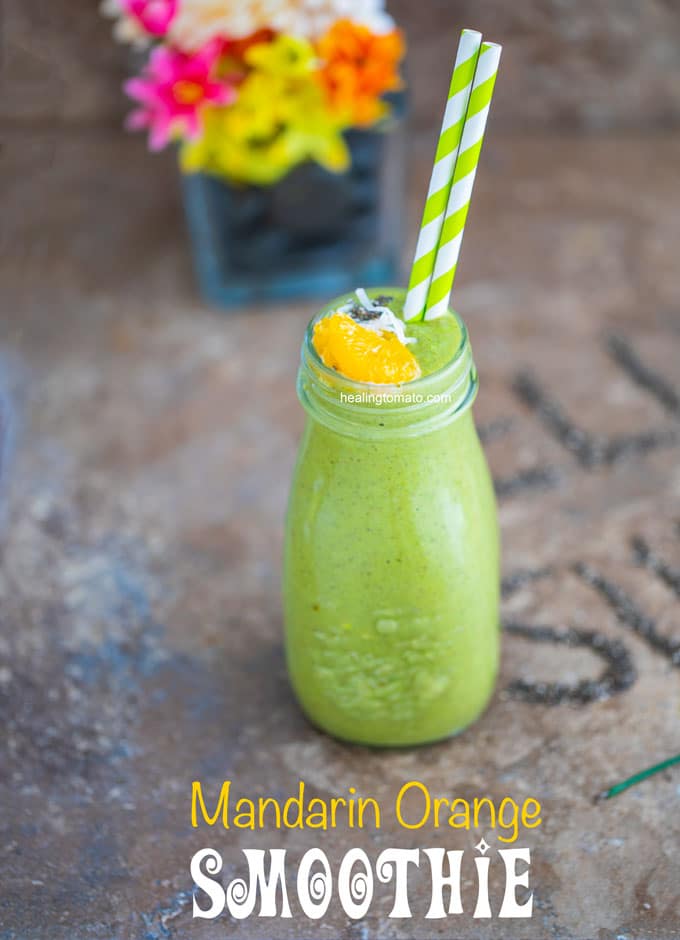 2) Pineapple Smoothie with Jalapeno
3) Chocolate Banana Smoothie Bowl
4) Ultimate Antioxidant Green Smoothie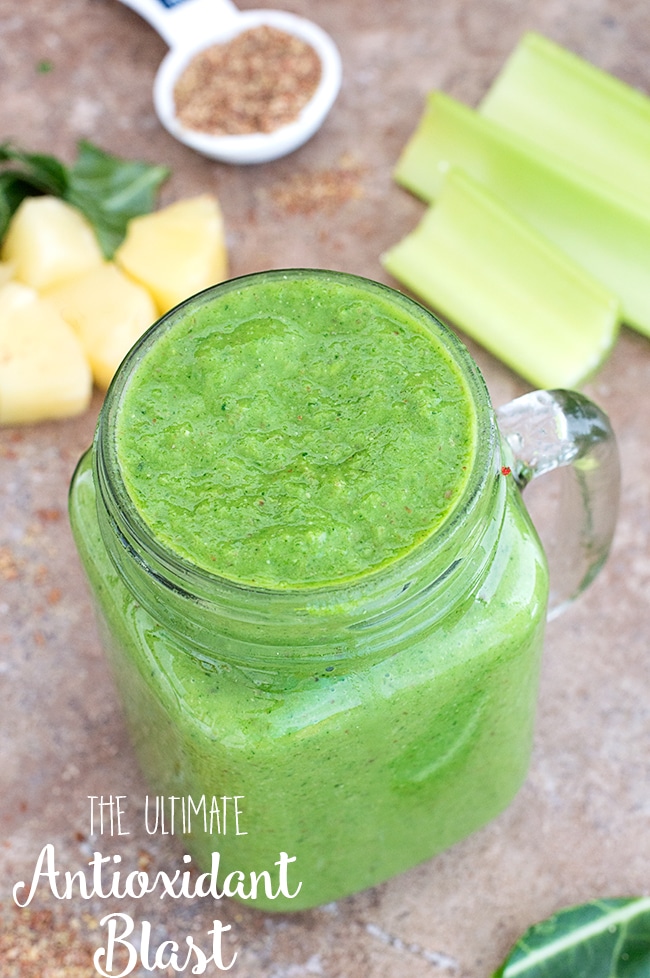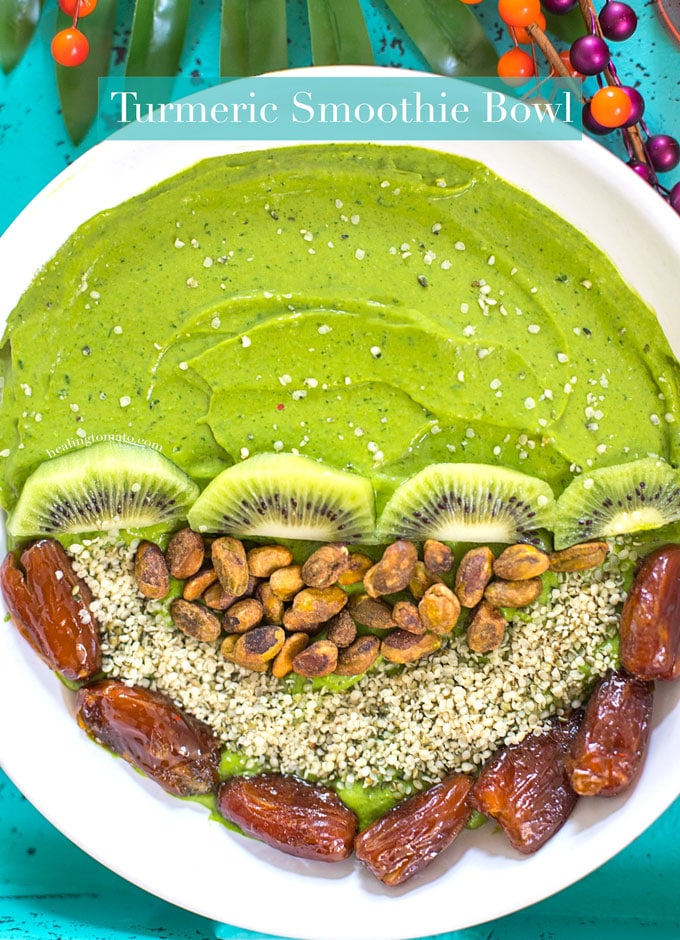 Do you have any fruit smoothie recipes that are your go-to healthy recipes?

How to make Vegan Smoothie Recipe With Avocado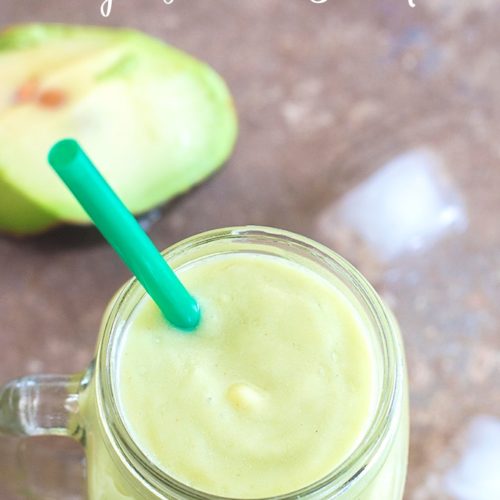 Smoothie Recipe With Only 5 Ingredients
Avocado & banana smoothie recipe that takes only 5 ingredients. Can be Made in 10 minutes or less.

Ingredients
1

avocado

1/2

banana

1

cup

almond milk, unsweetened

2

Tbsp

100% Dark Maple Syrup

Adjust to your taste

5

ice cubes
Instructions
In a blender, add 1 avocado peeled and roughly chopped

Add 1/2 of a banana and 1 cup of unsweetened almond milk

Add 2 Tbsp of Maple Syrup. You can adjust this to your liking

Add about 5 medium sized cubes of ice

Blend on medium speed until well blended
Transfer the smoothie to a mug and devour immediately