Quick and easy vegan oatmeal scones with fresh blueberry. Topped with a simple maple glaze. Made in 30 minutes and perfect tea time snack.
I partnered with Dunkin' Donuts to bring you this delicious recipe!
I love scones but I can NEVER finish a whole scone.
Half of it will get shoved in the back of the fridge and forgotten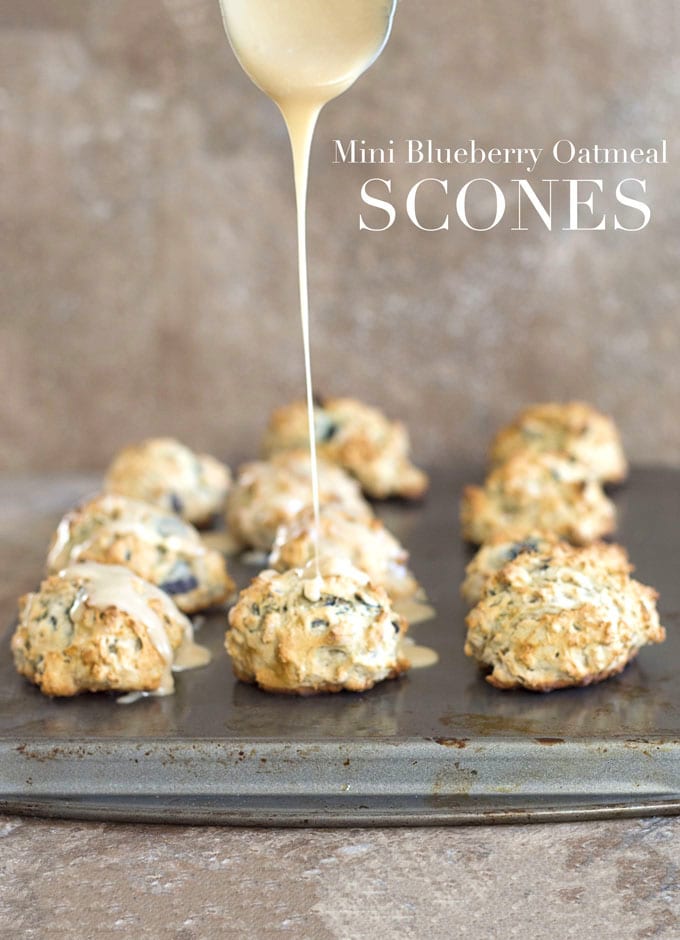 It resurfaces on fridge cleaning day and it doesn't look anything like the day it went into the fridge
That's why I love these mini scones. They are easier to make and they get consumed easily.
My favorite part of making these vegan oatmeal scones recipe is the tea!
Chamomile is my favorite and go-to tea. Whenever I have a hard time falling asleep, I will drink a cup of chamomile tea. It has a very soothing and calming effect.
I must have tried every flavored chamomile that is available in the market, including a pomegranate infused chamomile.
Then, I heard about Dunkin' Donuts new line of pyramid teas. The first thing I did was to see if they had chamomile flavored tea.
They did!
Dunkin' Donuts calls it Chamomile Fields……
The first time I read the name, I pictured fields of tea plants as far as the eye can see…. Hanging from the plants were these pyramid shaped chamomile tea bags just waiting to be plucked.
So, I walk over to the Dunkin' Donuts conveniently located right behind my home! As I walked in, I was greeted by a display of all their teas right at the entrance! They must have known I was coming into the store.
There was only one problem, though.
They have so many delicious flavors that I couldn't choose just one. Who can resist "Hibiscus Kiss", "Bold Breakfast Black", "Cool Mint", "Harmony Leaf Green" and "Chamomile Fields".
After 20 minutes of going back and forth, I settled on Harmony Leaf Green and Chamomile Fields. They are both known to relax and sooth the body. I could feel the tension lift from my shoulders just inhaling their aroma.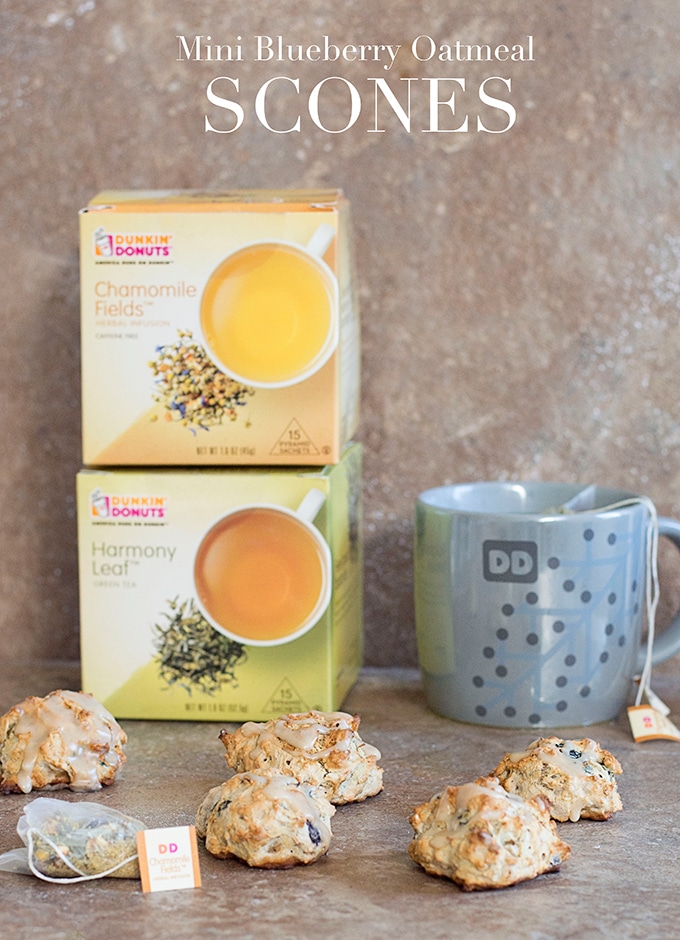 If you are not in the mood to make the tea at home, you are in luck. Just walk into any participating Dunkin' Donuts and ask them to brew you a cup! Maybe have a donut or donut hole with it.
See the benefits of chamomile tea.
Related: You might also like this scones recipe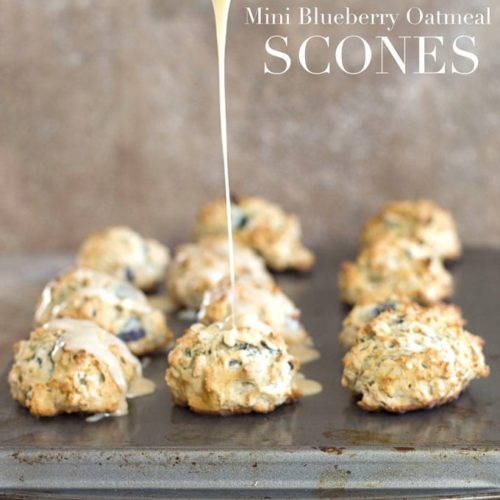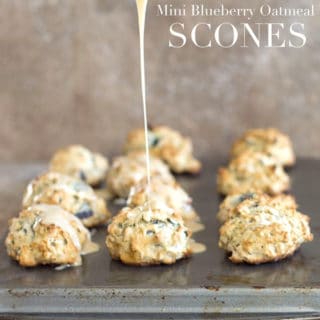 Vegan Oatmeal Scones With Maple Glaze
Quick and easy vegan oatmeal scones with fresh blueberry. Topped with a simple maple glaze.

Ingredients
For the scones
2

cups

self rising flour

sieved

1

cup

water

1

Dunkin' Donuts Chamomile Fields pyramid sachet

1

zucchini

shredded and all the moisture squeezed

1

cup

Blueberries

fresh

1

cup

rolled oats

¼

cup

coconut palm sugar

¼

cup

apple sauce

unsweetened

½

tsp

baking soda

½

tsp

baking powder
For the maple glaze
¼

cup

powdered sugar

vegan version

¼

tsp

vanilla extract

¼

tsp

sea salt

2

Tbsp

coconut oil

melted

3

Tbsp

pure maple syrup.
Instructions
Preheat oven to 400°


Boil 1 cup of water and steep one chamomile pyramid sachet for about 5 minutes

In a bowl, sieve the self rising flour

Shred Zucchini and squeeze all the moisture out


Add unsweetened apple sauce

Add baking soda and baking powder

Slowly add the ¾ cup the brewed tea into the bowl

Mix well and kneed lightly. Dough should be sticky


Lightly grease a baking tray


Drop about 2 tbsp of the dough per scone

Bake for about 20 minutes or until the top is lightly browned

While the scones are in the oven, prepare the glaze.

Sieve ¼ cup of powdered sugar (many places sell vegan version of powdered sugar)

Add vanilla extract, sea salt, coconut oil and Maple Syrup


Whisk until its well blended

Remove the vegan oatmeal scones from the oven and let them cool for 5 minutes


Top with the maple glaze and serve with freshly brewed chamomile fields tea.