A Hearty and Easy Vegan Dumpling Soup made with Vegetables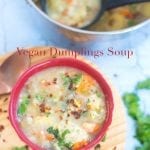 An easy Dumpling Soup with pigeon peas, cannellini beans, carrots, celery and potatoes. This is the perfect winter soup to chase away a frosty nose. Flavor the soup with simple spices. Making the dumplings is super easy for anyone to make.
Disclosure: I was sent Free Goya Products by Goya through the Meatless Monday Movement. All opinions and content is mine.
The weather dial says that its 44°F outside!
Its Florida, so, that temperature is a little unusual.
For me though, its the PERFECT level of cool because I can make soup….
….and its no ordinary soup either!
Today's dumpling soup is about going down memory lane. Its about that childhood moment when you are sitting on the kitchen table with a spoon in hand while you wait for your mother to serve you the soup
When the soup is placed in front of you, you can't dig in fast enough to get the first taste, followed quickly by the second and third. Its a little hot, but, you don't care!
By the time you are done with the soup, it has made you warm and cuddly from the inside out. You feel happy and rejuvenated. You give your mom a hug and thank her for the wonderful soup before you run off to play again.
I love happy childhood memories because they are from simpler times and I was lucky to have food on the table everyday.
So, when I heard about Goya's campaign to support Feeding America® and Local Food Banks, I knew it was a very important to spread the word.
Here is what Goya is doing. For every can of Goya® Coconut Milk or Goya® Cream of Coconut you purchase during the months of November and December, Goya will donate an average of 4 oz. of Goya food products to Feeding America® to help provide balanced meals to food banks nationwide.
The "Goya Gives" Initiative is guaranteeing a minimum donation of 600,000 pounds from this offer and I am so proud of what they are doing. Their efforts will help keep many children from going hungry and that goes a long way to giving them a happy childhood.
Get all the details of the Goya Gives Initiative here and get even more recipes from Goya's website.
If you are interested in being a part of the Meatless Monday Movement, please visit their website and see how they are helping the world.
Now that you are ready to make this vegan dumpling soup, here is how I made it.
Most dumpling soups call for the dumplings to be round and ball shaped. I found that its better to have the dumplings in batter form because I can taste all the vegetables in the soup.
The trick to adding the batter to the soup is simple. Fill up a round spoon and drizzle it in the soup. Keep spoon in place until all the batter is in the soup.
The idea is to have the batter collect in one spot and it will form a small lump. Make sure the soup is boiling before you drop the batter into it.
I made a quick video on how to make the dumplings portion of this soup. Its so easy and so much fun to make.
Want recipe ideas using Coconut Milk?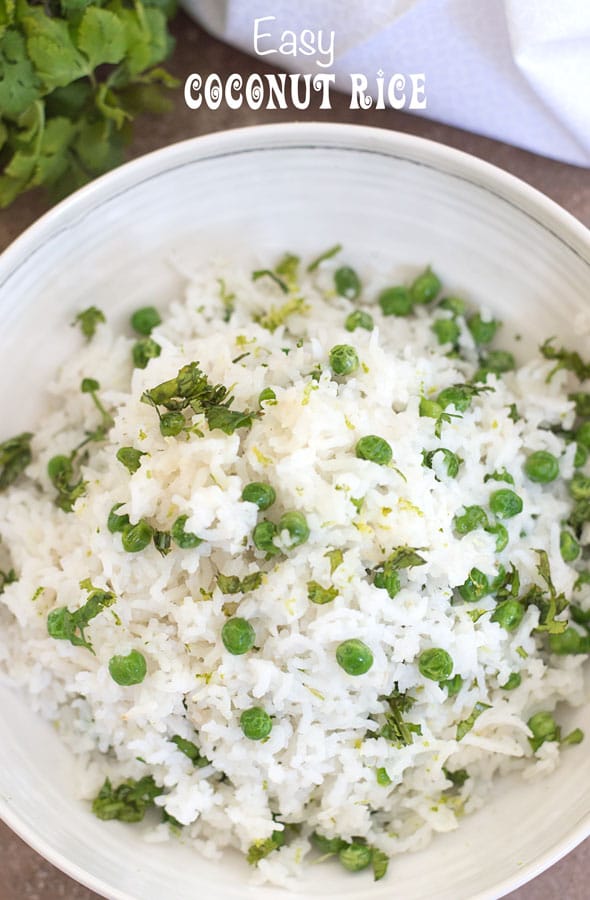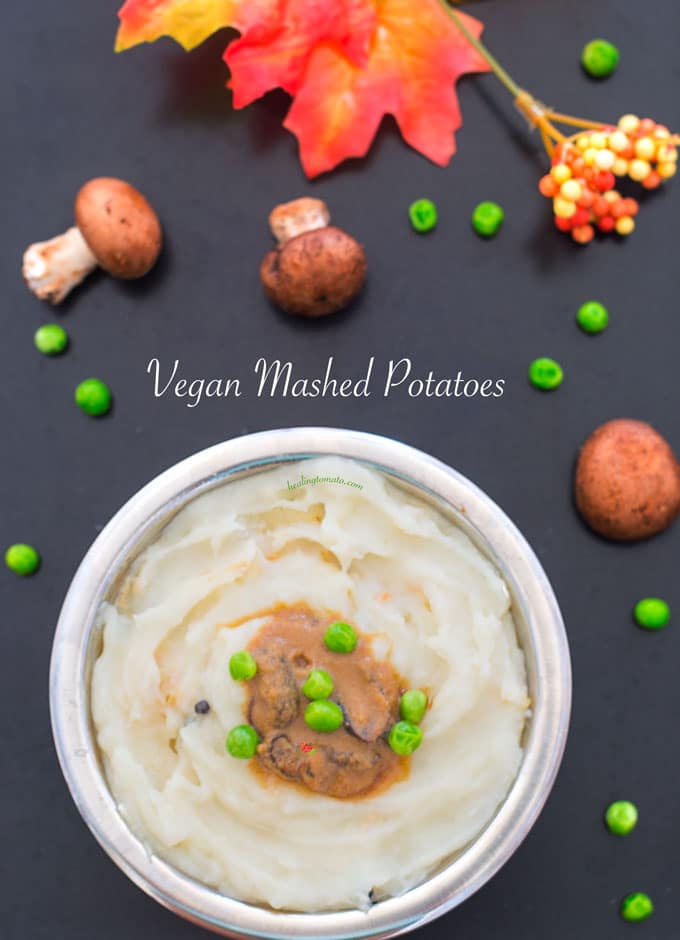 3) Vegan Gravy
What's your favorite childhood memory?


Vegan Dumpling Soup Recipe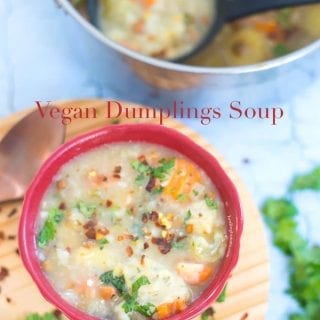 Vegan Dumpling Soup
A Hearty and Easy Vegan Dumpling Soup made with Vegetables

Print
Pin
Rate
Instructions
For the Soup
Heat a stainless steel soup pot on medium heat for 30 seconds, then add the oil


Add the shallots and onions. Wait for the onions to soften


Add the celery and stir them. Cook for about 2 minutes


Add the Carrots and let them cooke for about 2 minutes


Add Potatoes, salt and culantro. Mix well


Add the pigeon peas, cannellini beans and water


Mix well and let it simmer for about 45 minutes on medium heat. Partially cover the pot


Simmer until the potatoes and carrots can be mushed

While its simmering, prepare the dumplings


After 45 minutes of simmering, the batter will be ready to be added to the soup which should be boiling


Fill one small spoon with the dumplings battter


Pour it in one spot in the soup pot. The spoon should remain in one spot while you let the batter drop


Repeat this process one spoon at a time. I spread out the drizzling process in different spots of the pan to spread it evenly (See Video in post)


Do not stir for about 5 minutes.


Add the red pepper flakes and stir slowly


Serve immediately

Making the dumplings
In a bowl, add all the dumpling ingredients


Mix well using a whisk


Set it aside for about 30 minutes to let it thicken slightly

Nutrition
Serving:
1
cup
|
Calories:
217
kcal
|
Carbohydrates:
37
g
|
Protein:
7
g
|
Fat:
4
g
|
Saturated Fat:
1
g
|
Sodium:
783
mg
|
Potassium:
712
mg
|
Fiber:
7
g
|
Sugar:
2
g
|
Vitamin A:
4840
IU
|
Vitamin C:
11.1
mg
|
Calcium:
84
mg
|
Iron:
4.4
mg