Wonton Ravioli with brown butter sauce and cherries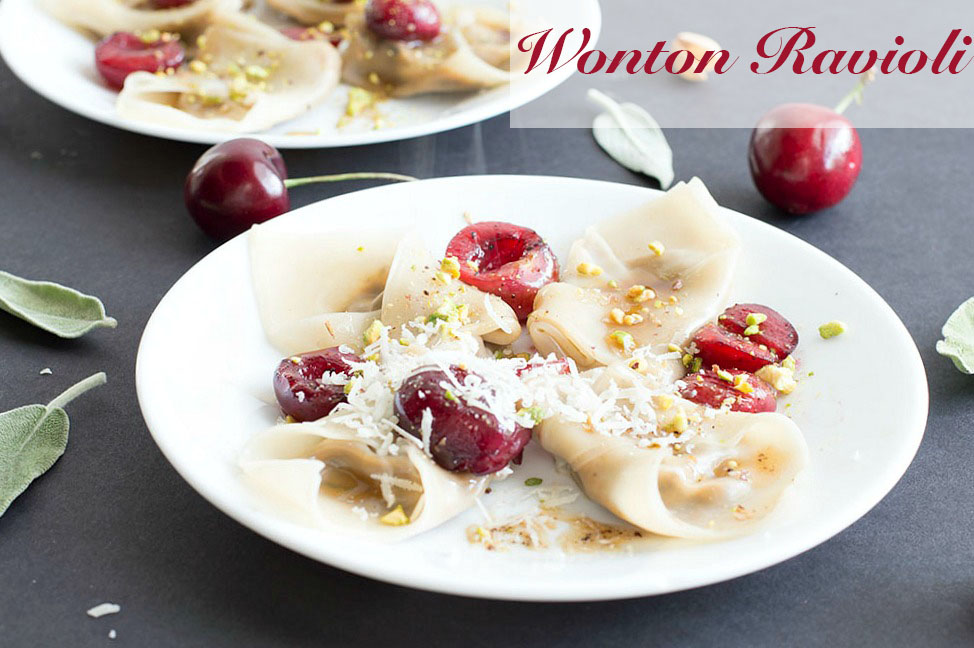 Michelle recently did a delicious guest recipe on my blog. It is the Aloha Noodle Bowl recipe that all of you have given nothing but compliments. It is one of those very rare recipes on my blog that hasn't received any negative feedback.
This is a testament to the cooking powerhouse that is Michelle. This is so evident on her blog, "The Complete Savorist". She is a terrific chef, blogger and business woman which shows on her blog.
After she did the recipe for me, I felt I needed to create an delicious recipe for her readers. So, I put my head together and came up with this wonton ravioli with brown butter sauce and cherries.
My main challenge was to focus on hearty meals that the whole family can enjoy. Also, I wanted to make sure that it was easy to make and hassle free. Above all, it was supposed to be delicious. I made such a fun time meeting this challenge and has just as much fun eating it.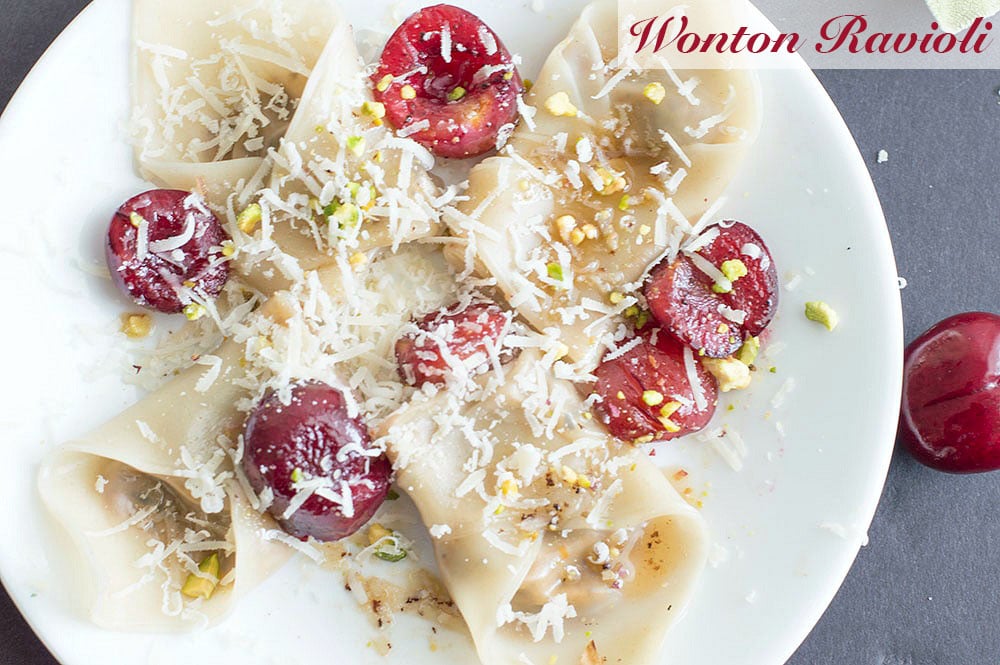 To make it simple, I decided to use wonton wraps to fill the recipe. Why mess with making dough because it just gets messy and wastes precious time, right? Frankly, I would rather be binge watching Gilmore Girls in the time it takes to make the dough.
Wonton wraps make life so much easier. Michelle used wonton strips in her Asian Slaw and I used them to make samosas. They are so convenient in a pinch, so, I always keep them around.
P/S: If you have the time to make your ravioli dough, Try my tomato ravioli or my vegan ravioli with squash. Both are relatively easy to make and delicious too.
Wonton Ravioli In Brown Butter Sauce
See my full recipe on The Complete savorist's blog.