Tomatoes are often overlooked in desserts. These tomato desserts celebrate their versatility, especially in desserts like tomato pies & tomato cupcakes.
Tomatoes have been used for breakfast, lunch, dinner, snacks and everything else.
They are best when cooked in spices and garlic, right?
However, when it comes to that favorite meal, there are very few tomato desserts.
Why are they so often overlooked? Is it because they are not seen as sugar-compatible?
It is a common believe that tomatoes will not work in sweet pies or cakes. Sometimes, even I am guilty of thinking along those lines. My mind was opened when I started researching tomatoes. For example, I had no idea that green tomatoes were as common as apples in pies.
I found a few tomato desserts online and these 7 unique dessert ideas are a great way to toast to the versatility of tomatoes.
You know that I am going to HAVE to experiment with my own version of a green tomato pie! I am seeing all kind of ingredients jump to mind as I write this post. I wonder how pecans will taste in the pie….
Ok, I am really making myself hungry right now.
Excuse me, I will be right back. I am going to look for a tomato to snack on……
Alright, I am back. I have whole bowl full of cherry tomatoes in one hand as I type with the other.
7 Tomato Desserts That You Cannot Skip
1) Green Tomato Pie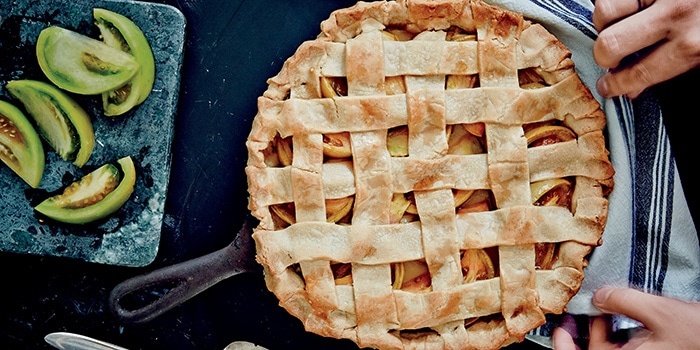 In the nineteenth century, southerners from Alabama and Mississippi often made green tomato pies. It was a way to use tomatoes in the fall. This is one delicious recipe by Jessica Mischner and Jed Portman.
2) Green Tomato Crumble Pie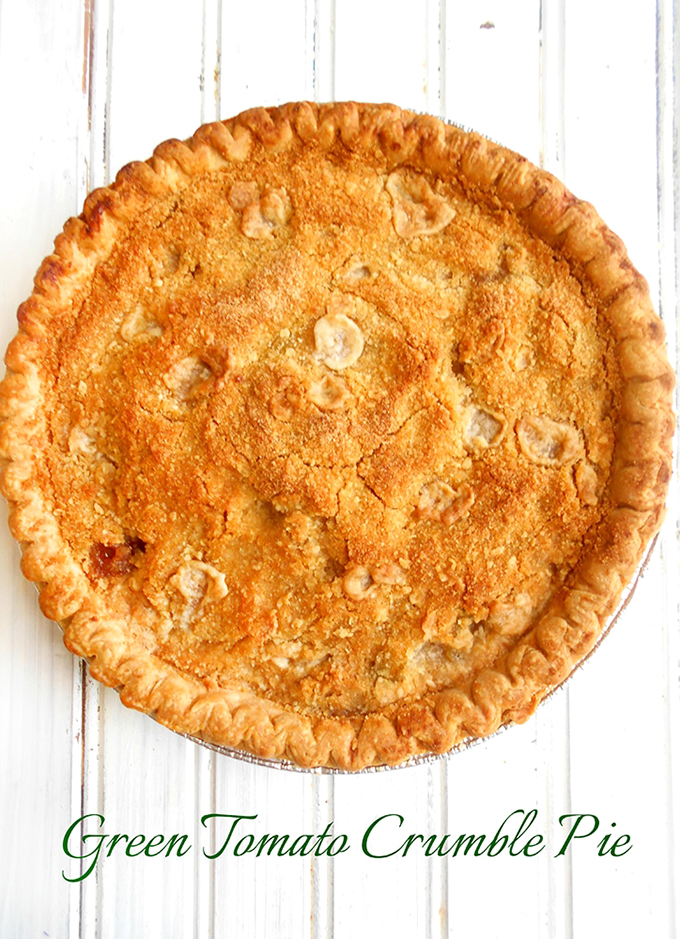 This Green Tomato Crumble Pie one of my all time favorite pies. I used green tomatoes to make this recipe and it was delicious. It is a twist on the southern classic and perfect holiday dessert.
The tomato soup cupcake blows my mind!!! I have to give Country Cleaver the props for making tomatoes look so delicious!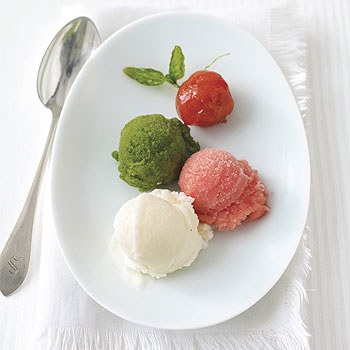 Bon Appétit has managed to mix 3 of my favorite ingredients into a dessert: Tomato, Basil and Ricotta!
Here is a whole new way to look at tomatoes! Check out the tomato sorbet! Isn't it captivating?
6) Sweet Tomato Turnovers – By Muy Bueno Cookbook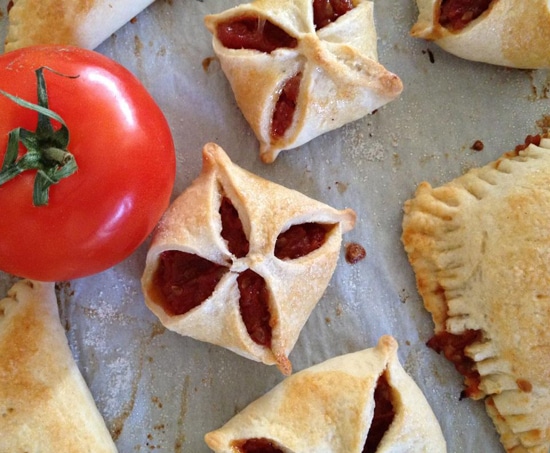 Turnovers and tomatoes are meant to be together! That is the lesson I learned from this recipe!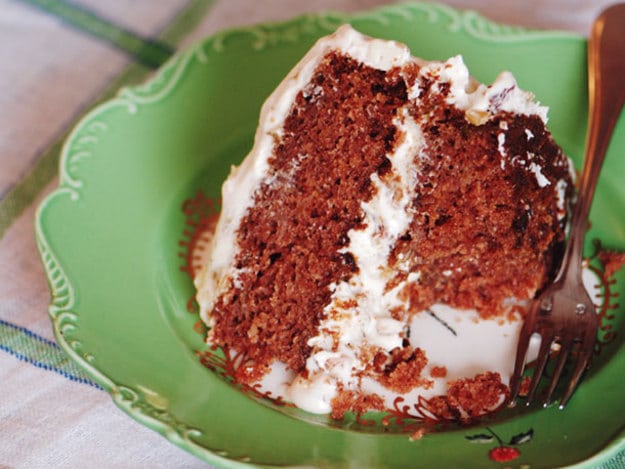 A super moist and delicious tomato cake with an incredible frosting by the amazing chefs at Serious Eats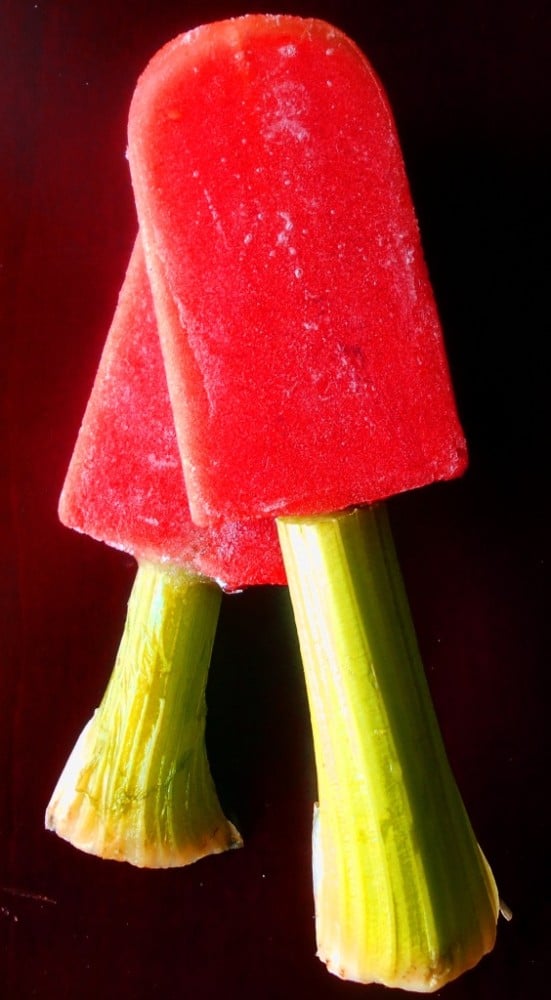 Ok, I love Popsicle as much as anyone, but, there is nothing better than having tomatoes in a Popsicle, right? Try these Bloody Mary Popsicles today
It makes me happy to see that there are people and places that will not pigeon-hole the tomato. I think it should be celebrated in every cuisine.
What is your favorite tomato dessert recipe?