Pizza Cups Filled with Veggie Pulled Pork Cups, Pizza Sauce and Topped with Cheese. Made For Tailgating Parties or Football Get-Togethers. Made in Only 30 Minutes
This Veggie Pulled Pork Pizza Cups shop has been compensated by Collective Bias, Inc. and its advertiser. All opinions are mine alone. #TailgateWithATwist #CollectiveBias
Who doesn't love pizza?
There hasn't been tailgating party I have been to that doesn't have pizza on the menu. I can't imagine having a party without it.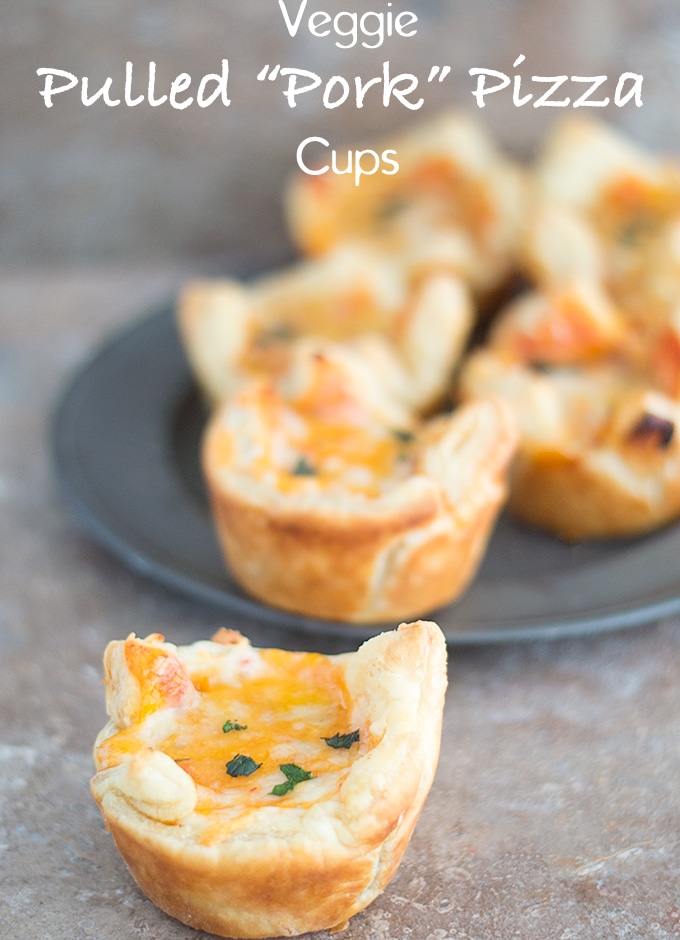 However, when it comes to pizza, I have a very comfortable comfort zone. I must have jalapeno and pineapple toppings along with the sauce and cheese!
Nothing else!
It may sound blah and boring to you, but for me, its comfort food good!
So, I felt that it was time to challenge myself to push myself out of the comfort zone. I wanted to make something radically different and delicious.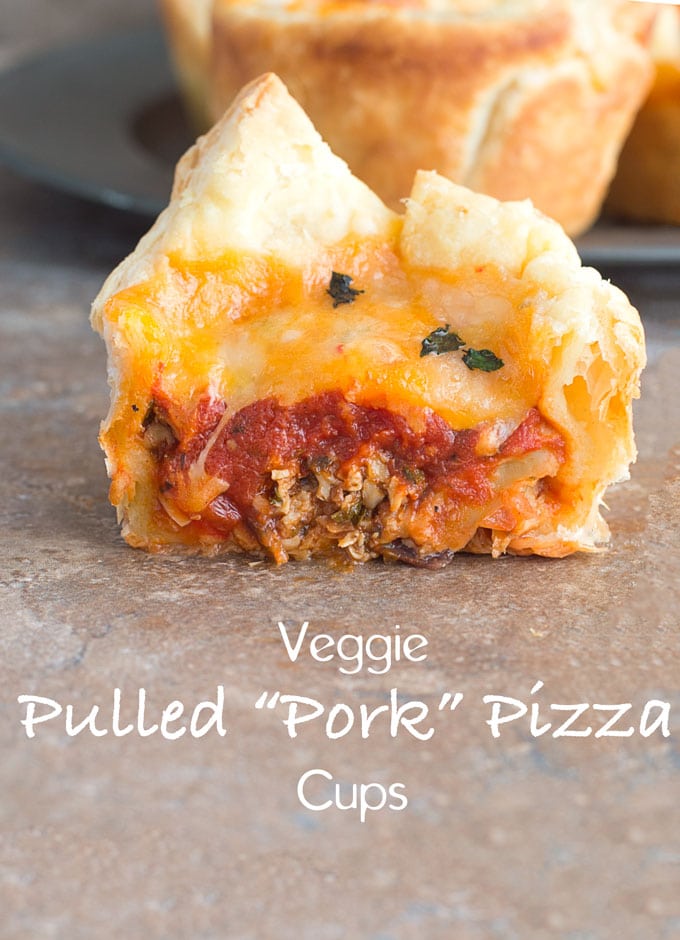 When I came across the New MorningStar Farms® Veggie Pulled Pork packets at Walmart, I took it as a sign to mean that I need to put them into a pizza recipe.
There are so many things to be excited about for this labor day (and yes, it includes my birthday right after). Friends are going to be getting together after a long time, its going to be an all vegetarian food type of labor day and there is going to be plenty of grilling!
First up, its time to add some spice to grilling! These MorningStar Farms® Spicy Black Bean Burger Value Pack are going to wake up the taste buds of all who eat it! There is a reason its considered America's #1 Veggie Burger! When grilled on an outdoor grill, they turn out moist, juicy and the best veggie burger.
This pulled "pork" is best when it has a smoky taste to it. I put them into an aluminum foil along with other ingredients and placed it on a warm grill. After cooking it for about 12 minutes, I let it cool before transferring them to the eager pizza cups. Drizzled cheese and put them in the oven for a few more minutes
The veggie pulled pork has a very meaty texture, so, they make very hearty meals. Filled with protein, even meat lovers are going to love them. I think if you are person or family thinking of trying vegan recipes, this will be a great start.
I want to try them out in pasta recipes or as sandwich toppers. My mind is drooling over a veggie pulled "pork" sandwich filled with BBQ sauce and shredded cheese!
The possibilities are endless….
I used a mix of cheddar and Colby cheeses in this recipe which worked so well together. The cheese was in block form which I shredded right before I topped it on the pizza cups.
For the pizza sauce, you can use store-bought pizza sauce. But, why would you want to when I have a perfectly good organic pizza sauce recipe filled with garlic! I use all natural ingredients and it tastes so delicious. You can even roast the veggies on the grill instead of the oven.
I wanted to give this pulled pork a little tang, so, I added chopped pepperoncini that I had left over from my Fajita Quinoa Bowl. If you don't have them on hand, you can use banana peppers or pickles.
The pizza cups are made out of puff pastry for convenience. However, if you want to use regular pizza dough, it would taste just as delicious.
Serve this pizza cups as soon as they are cool enough to touch. Taste the sensation of hot melted cheese mixed with pizza sauce and smokey veggie pulled pork!
Use jumbo muffin trays or mini muffin trays. Either will work great for this recipe. You can also make flat pizza and use the veggie pulled "pork" mixture as a topping.
What pizza topping is a must-have for you?
Veggie Pulled Pork Pizza Cups
Pizza Cups Filled with Veggie Pulled Pork Cups, Pizza Sauce and Topped with Cheese.
Ingredients
1

packet

MorningStar Veggie Pulled Pork

Do not thaw or microwave

1

red bell pepper

roughly chopped

½

red onion

roughly chopped

2

cups

pizza sauce

divided into 2 equal parts

1

Tbsp

dried oregano

1

Tbsp

dried parsley

2

Pepperoncini

finely chopped

3

cloves

garlic

optional

2

slabs

puff pastry

1

cup

colby cheese

shredded

1

cup

pepperjack cheese

shredded
Instructions
Fire up the grill and preheat oven to 400 degrees


In a bowl, mix the veggie pulled "pork", red bell pepper, red onions, 1 cup pizza sauce, pepperoncini, garlic, oregano and parsley


Mix well and set aside. Make a boat shaped aluminum foil and place the veggie pulled "pork" mixture in it


Place the foil on the grill and close the top. Grill for 8-10 minutes


While the mixture is grilling, make puff pastry cups. Cut each puff pastry into 4 pieces


Shape them into the muffin holes


Place the muffin tray in the oven for about 5 minutes


Remove the muffin tray from the oven and fill it with the veggie pulled pork mixture (about 2 Tbsp per cup) when its ready


Top with the remaining pizza sauce (about 2 tsp per cup)


Top with cheese and place it back in the oven for another 8-10 minutes or until the cheese has melted


Remove and wait for it to cool to touch. Serve immediately

Notes
* The instructions call for the veggie pulled pork to be microwaved before use. However, I found it to be dry and chewy when microwaved. So, I put it on the grill right out of the freezer and that kept them moist