10 Stocking Stuffers are so much fun to give and receive. Take it up a notch by giving these tomato gifts to that tomato lover you know. Its exactly what they didn't know they needed.
**** All links to Amazon in this post are my affiliate links ****
Stocking stuffers is where the creativity of gift giving happens!
Most of the time, I love looking in my stockings first to see what I got before the actual gift under the tree.
I have gotten unique gifts like tomato watches, tomato shaped candle holders and even a tomato shaped vase.
So, here are some of my favorite tomato stocking stuffers that will impress any tomato lover.
**** All links to Amazon in this post are my affiliate links ****
10 AWESOME Tomato Stocking Stuffers
What better outfit to sleep in every night?! Sleep in this tomato onesie and you will have beautiful dreams! Sleep like a baby!
It's a SEXY outfit that you won't want to take off!
---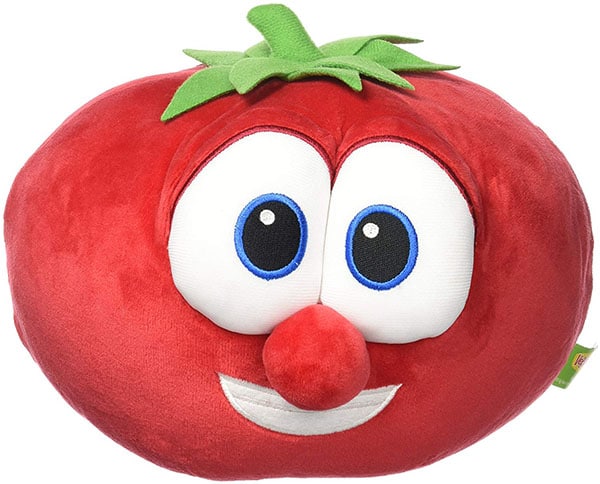 Ok, you can't deny that this is the cutest plush toy you have ever seen! Those eyes are just so cute! Its made of polyester fiber which makes it really easy to clean.
Just throw it in the washer with your dark color clothes and dry it on the fluffy cycle.
---
How can you NOT wear these earrings?? They are so cute and they look exactly like a tomato! Don't be surprised when people come up to you and try to eat them. The earrings are really affordable and make for the perfect stocking stuffer.
---
I refuse to cut tomatoes with knives that don't have "TOMATO" not written on the blade! Ok, I don't do that, but, I really should be doing it. A tomato deserves to be cut by a knife with its name on it.
Do you have a tomato knife? Know someone who would like these knives?
---
Keep perfect times for your baking and your cooking needs by using this tomato shaped time. You will never go back to that white knobby timer thing!
---
Picture a bowl of real tomatoes that you have sitting on your kitchen counter. They are all real, except for one! Or two? The chef in your family goes to take a tomato and slice into it.
Instead of getting delicious slices of tomatoes from slicing into it, the chef sees a whole bunch of cotton stuffing flying out of the "fakemato"!
Makes a good stocking stuffer and even a gag gift!
---
Ever throw a tomato at a wall? What happens?
It stains the wall or the fridge or the clothes of the person you threw it at! Why would you waste a perfectly good tomato!
It's such a horrible thing to do to a tomato, am I right?
Instead, throw this splat ball! It doesn't stain, smash or break! In fact, it get its shape back almost immediately!
So, stop wasting a perfectly good real tomato and use this splat tomato ball!
---
You had to have known that there is a candle that has the aroma of a tomato. You just never searched for it, right? Well, I found one and it smells like PURE HEAVEN! This is my kind of candle and it absolutely belongs on in your stocking!
---
How do you get food stay fresh and delicious? Use a tomato shaped silicon lid! This silicon lid is a very unique gift to give anyone who likes to save their food.
---
Warm yourself with a huge blanket with tomatoes on it. There is nothing warm and fuzzy. This is my favorite blanket ever!
---
Honorable Mention
Is it To-may-to or is it To-mah-to???? This dishtowel poses a very good question!
---
Now tell me your favorite from this list of 10 Stocking Stuffers to give tomato lovers?
P/S: I have so many wonderful tomato recipes that you can try. Everything from breakfast to dessert is on this list. Tell me your favorite!
Other gift guides