A collection of the best vegan cookie recipes ever! Vegans are huge fans of cookies too and they are easy to bake. Make them for Christmas, Valentine's day and any other day of the year.
Who doesn't love a cookie?
Even vegans can put away a big batch of cookies without breaking a sweat!
So, here are some of my favorite vegan cookie recipes that vegans, vegetarians and even meat eaters can enjoy!
Which one is your favorite?
Tips for baking vegan cookies
Always soften the vegan butters by leaving them on the countertop. They will soften within 10 minutes. Never microwave them because it will melt unevenly.
Store the vegan cookies in the refrigerator whenever possible. The vegan butters and dairy used in them are more stable when refrigerated
These cookies can also be gifted as edible gifts. I love making a huge basket of various cookies before gifting them
Always choose the sugars suggested in the recipe. If it says light brown sugar, use that instead of granulated sugar. The reason is that the baker knows how to get the right sweetness. I see people use different sugars and wonder why their cookies didn't taste good.
Whenever possible, "fold" in the dough ingredients as opposed to whisking it or using mixers. They reason is that the folding process will make the dough more airy. Check out the Baker's Almanac on the best folding techniques.
Best cookie recipes
Here are my favorite shortbread cookies, giant cookies, snowball cookies, crinkle cookies and giant cookies!
The snowball cookie happens to be my family's favorite! Which one is your favorite?
Snowball cookies normally make their debut around the holiday time. But, I say, why not enjoy it all year round?
They are so good and so easy to make. I made them in less than 30 minutes and they were so delicious!
These snowball cookies have dried cranberries and pistachios in them! Best part is that they are made with just 5 ingredients and made in the Air Fryer!
I normally freeze these cookies and eat them anytime. They taste great even after 6 months.
Air Fryer Snowball Cookies
Easy Snowball Recipe to make in your air fryer. Vegan and Vegetarian options to bake these delicious Christmas cookies
Check out this recipe
---
Shortbread cookies are just a simple cookie recipe made with butter and flour! There is nothing difficult about that, right?
Luckily, vegan shortbread cookies are just as easy to bake and they take no time at all. They turn out crumbly soft which means that they will practically melt in your mouth!
I love serving these cookies for Valentine's day, just as much as serving them around Christmas time.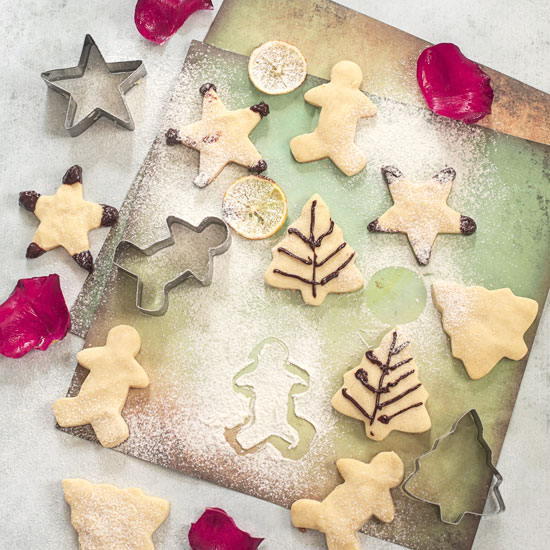 ---
Why eat a small cookie when you can have a GIGANTIC cookie, right?
Giant cookies are easy to bake because you don't have to worry about cookie cutters or shaping them like gingerbread men!
These cookie is baked with vegan ingredients, including vegan M&M's. I found companies that actually sell vegan candy which is pretty cool.
Top the cookie with ice cream, chocolate sauce and some nuts like pecans. I even topped it with blueberry crumble too which was very a very delicious idea.
Super Easy Giant Cookie Recipe
Recipe for how to bake a giant cookie (vegan or vegetarian). These jumbo Christmas cookie recipe is really easy to bake in oven or air fryer.
Check out this recipe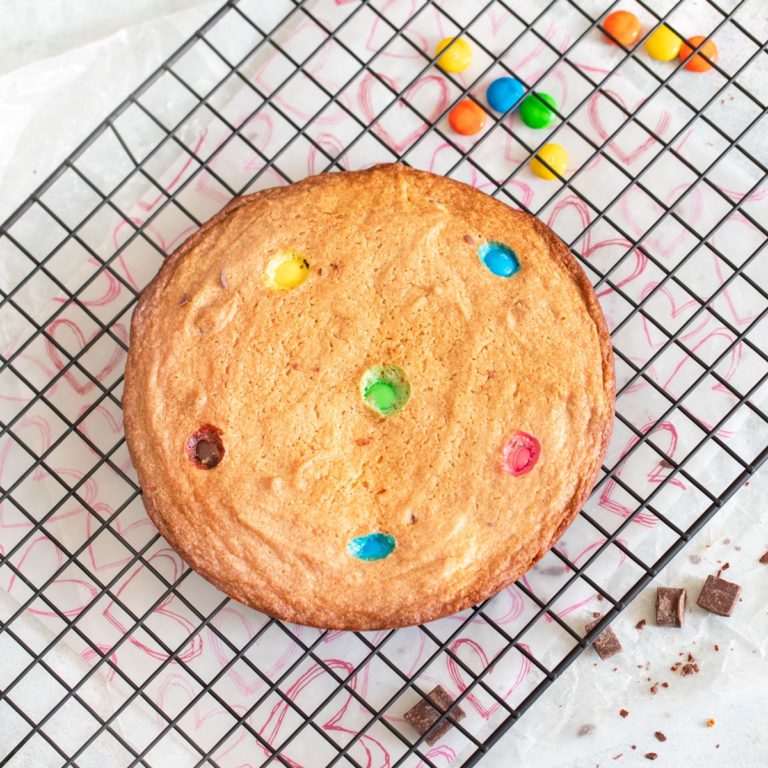 ---
A simple pumpkin spice cookie recipe made with vegan chocolate protein powder. They taste so much like ginger cookies too.
They are crunchy from the inside which is why I love them so much. They are so pretty when get little cracks on the top!
Best part is that you can refrigerate them for months and they will still retain their texture and taste.
Vegan Pumpkin Spice Cookies
Easy Vegan Pumpkin Spice Cookies are a fun holiday cookie to bake for the holiday season
Check out this recipe
---
Have you had crinkle cookies with lemon and matcha flavors? This is your chance to try these AMAZING holiday favorites.
The aroma of these cookies baking lingered for hours. It was a natural air freshener! Wish I could bottle it and sell it for all to enjoy.
If you don't have lemon, you can use lime too.
Vegan Lemon Crinkle Cookies
These vegan lemon crinkle cookies are made from scratch using only natural ingredients. They're perfect for your holiday season. Give them as edible gifts too.
Check out this recipe
---
What's just as much fun as baking cookies? Not baking them!
These chocolate candy cookies by Life Currents are not only delicious, they are effortless. They are the most delicious no-bake cookies you can make over and over again.
That's good news for all of us who are baking challenged!
Vegan Chocolate Coconut Candy Cookies
These Vegan No Bake Chocolate Coconut Candy Cookies are easy to make sweet little candy treats that are filled with chocolate and coconut
Check out this recipe
---
Cookies are not just for dessert! Shockingly Delicious brings us the best breakfast cookies made using bananas and almond butter.
The cookies are sweet and nutty which is exactly what you want from your breakfast cookie, right? Best part is that they bake within 45 minutes. Make them ahead of time and keep a big batch of it on hand.
These cookies also make good use of those overripe bananas that are sitting on your countertop right now.
Roasted Banana Almond Butter Breakfast Cookies (Vegan) | Shockingly Delicious
Roasted Banana Almond Butter Breakfast Cookies are vegan, slightly sweet, deeply nutty & satisfying for those who want breakfast on the go.
Check out this recipe
---
Sharing is caring
Thank you for reading my recipe this far. Don't be shy, chime in below in the comments. Let me hear your opinion on this recipe.
⭐️ If you tried and enjoyed this vegan cookie recipes, please rate it 5 stars! Share it on Facebook, Pinterest, Twitter and Instagram. ⭐️