Easy air fryer Thanksgiving recipes that are vegan-friendly and tastes delicious. It includes main course meals, sides and desserts that make your life easier.
How about giving your oven a break this Thanksgiving and letting your air fryer pick up some of the heavy lifting?
The Air Fryer can do wonders for your vegan Thanksgiving menu. Not only does it cook thins with less oil and less time, it also cooks them to delicious perfection.
So make them for Thanksgiving and impress your guests with your air frying skills.
Tips for making food in the air fryer
Put your air fryer on a heat resistant and flat surface.
Don't block the vents! This can melt items near the vent and can even cause fires.
Keep the vents pointing outside, possibly near a window, so that they don't smoke up your home and make your smoke detector go off frequently. Ideally, you can keep it out in the garage, if possible.
In my experience, I have never found a reason to pre-heat an air fryer. All my recipes have been made without preheating and they have turned out delicious.
I use a basket air fryer because they cook much better for me than the rack air fryer. If you use a rack air fryer, you may have to adjust the times for the recipes accordingly.
You can also use air fryer to re-heat food. If you pre-made some of your recipes like corn or peas, use the air fryer to heat them up while your oven does other cooking. Heating food in the air fryer is much better than microwaving it.
Get the accessories pack that comes with your air fryer. They will help you cook the meals better and faster. I use the pizza dish and cake dish extensively for various recipes from savory to sweet.
---
Show stopper main course meals
Thanksgiving is never boring, especially the lively chatter and spirited debates.
So, why should the main course meal be dull?
Here are some amazing main course meals to make in your air fryer.
Take a giant cauliflower, bath it in bell pepper pesto and stick it in the air fryer!
This whole cauliflower is crispy on the outside and soft on the inside. It's a beautiful centerpiece that is sure to be a show stopper at your dinner table.
Air Fryer Roasted Whole Cauliflower
How to cook a whole cauliflower in the air fryer! This is a very easy vegan Thanksgiving dinner recipe.
Check out this recipe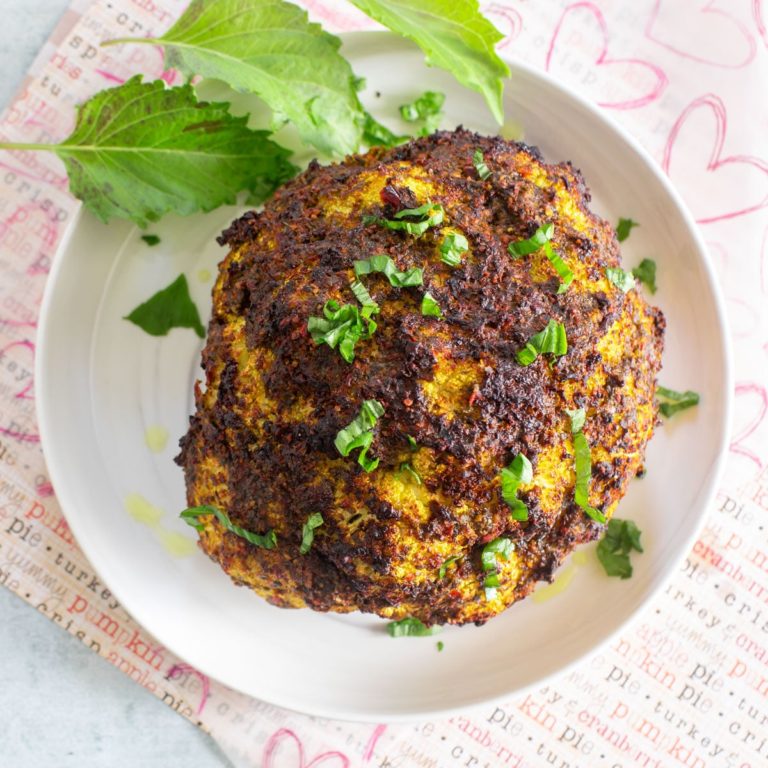 ---
Side dishes you can't resist!
Traditional side dishes are made to make the main course tastier! But, these side dishes just might steal the show!
They are your traditional dishes, but made in the air fryer. You will love how much easier your life is because of it.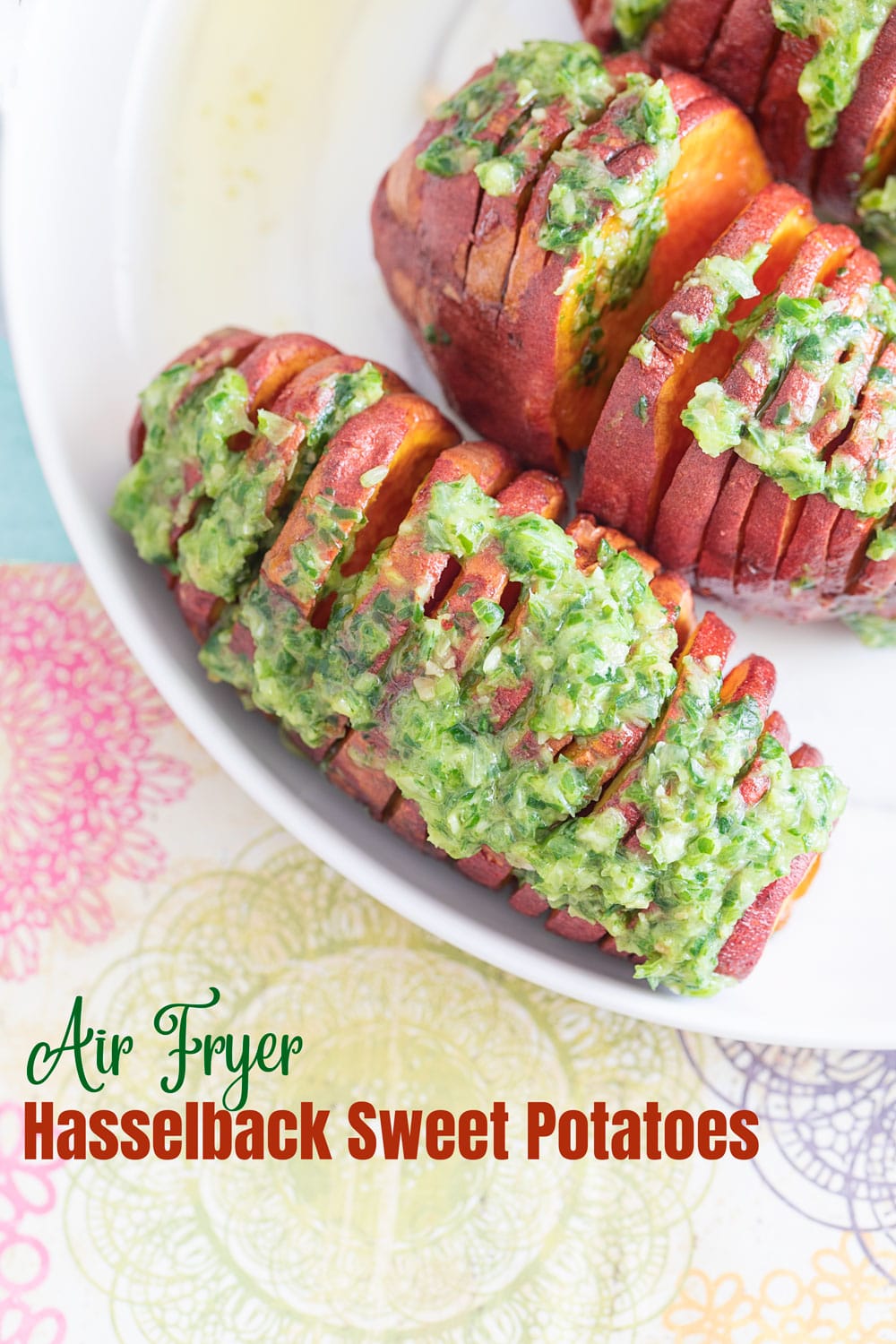 Hasselback potatoes never looked so good!! They are ready in just 20 minutes and they are topped with a very unique pesto recipe!
You will be hugging your air fryer after you taste these vegan hasselback potatoes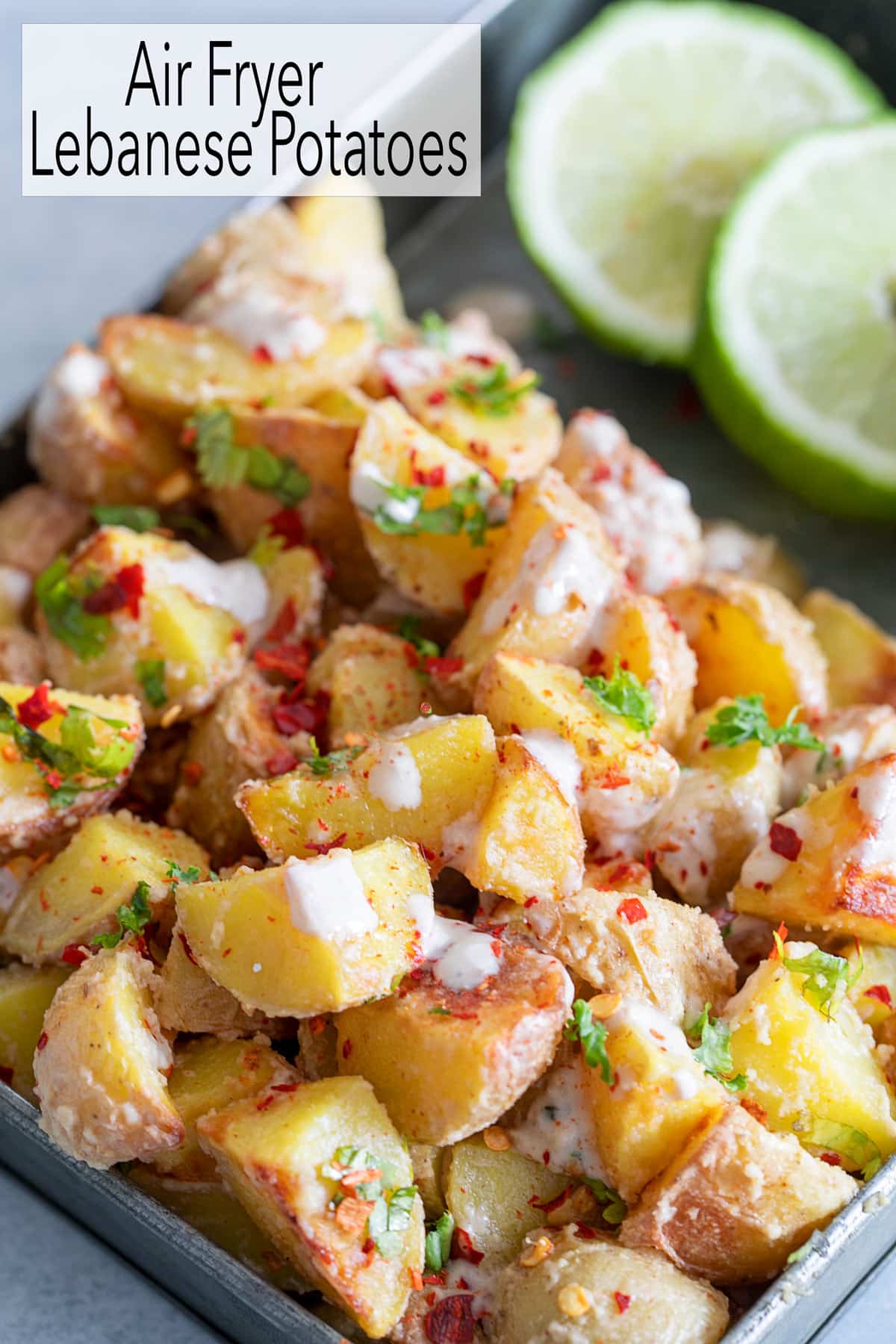 Spicy, creamy honey gold potatoes are the perfect Thanksgiving side dish. What makes them extra special is that you can make them in the air fryer.
This way, your oven is free to make other meals. I love how much the air fryer can take the load off your oven during Thanksgiving.
Now, this spicy potatoes will be incredibly popular with your guests.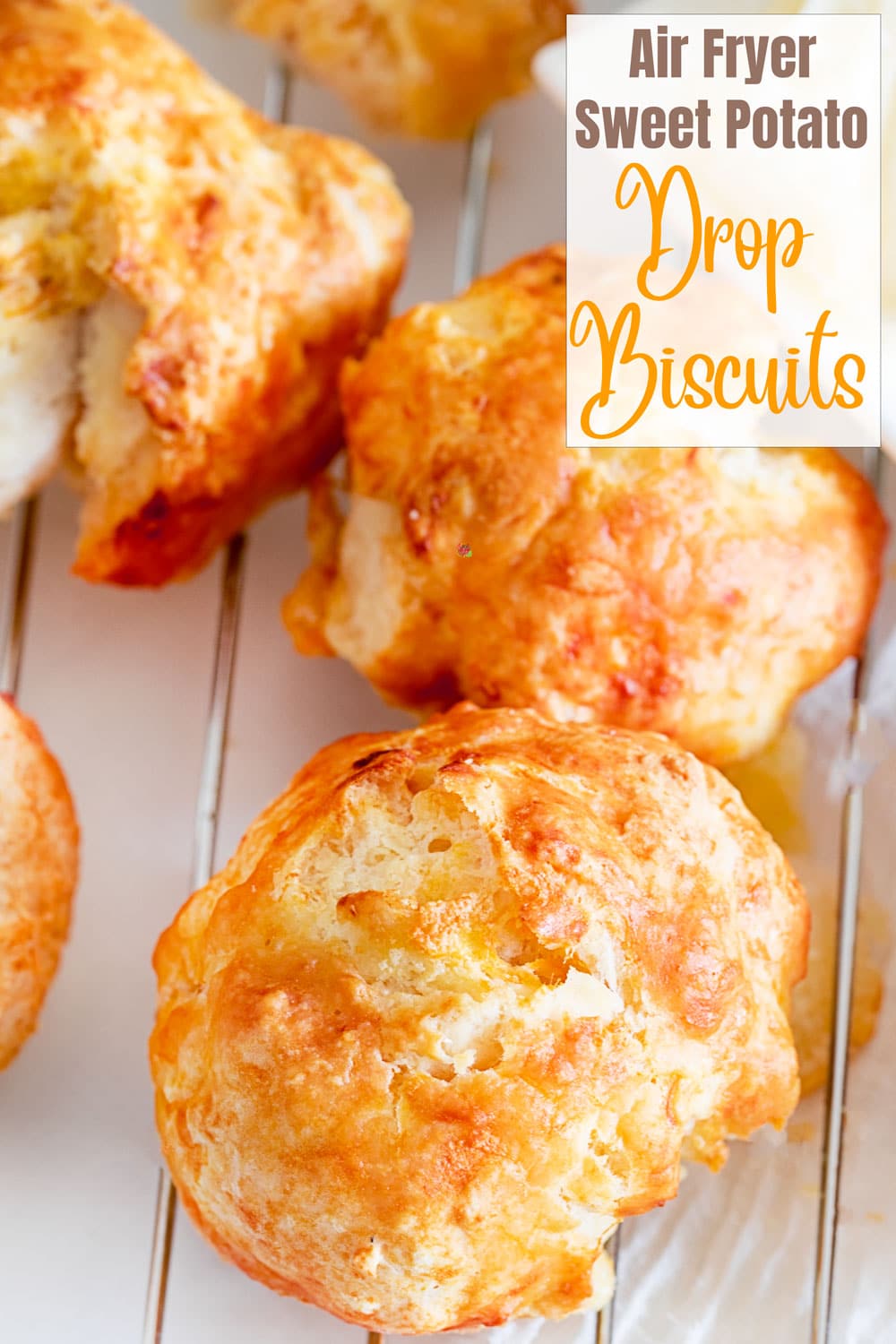 "My air fryer can make drop biscuits?!!" Imagine my surprise when I made it and they turned out delicious!
So simple to make and so delicious.
They are soft and flaky on the inside. Perfect to dip in gravy or mash!
---
One of those rare recipes that will please meat eaters, vegans, vegetarians, keto and low carb eaters.
The collection of colorful vegetables with a simple miso sauce is the perfect Thanksgiving side dish.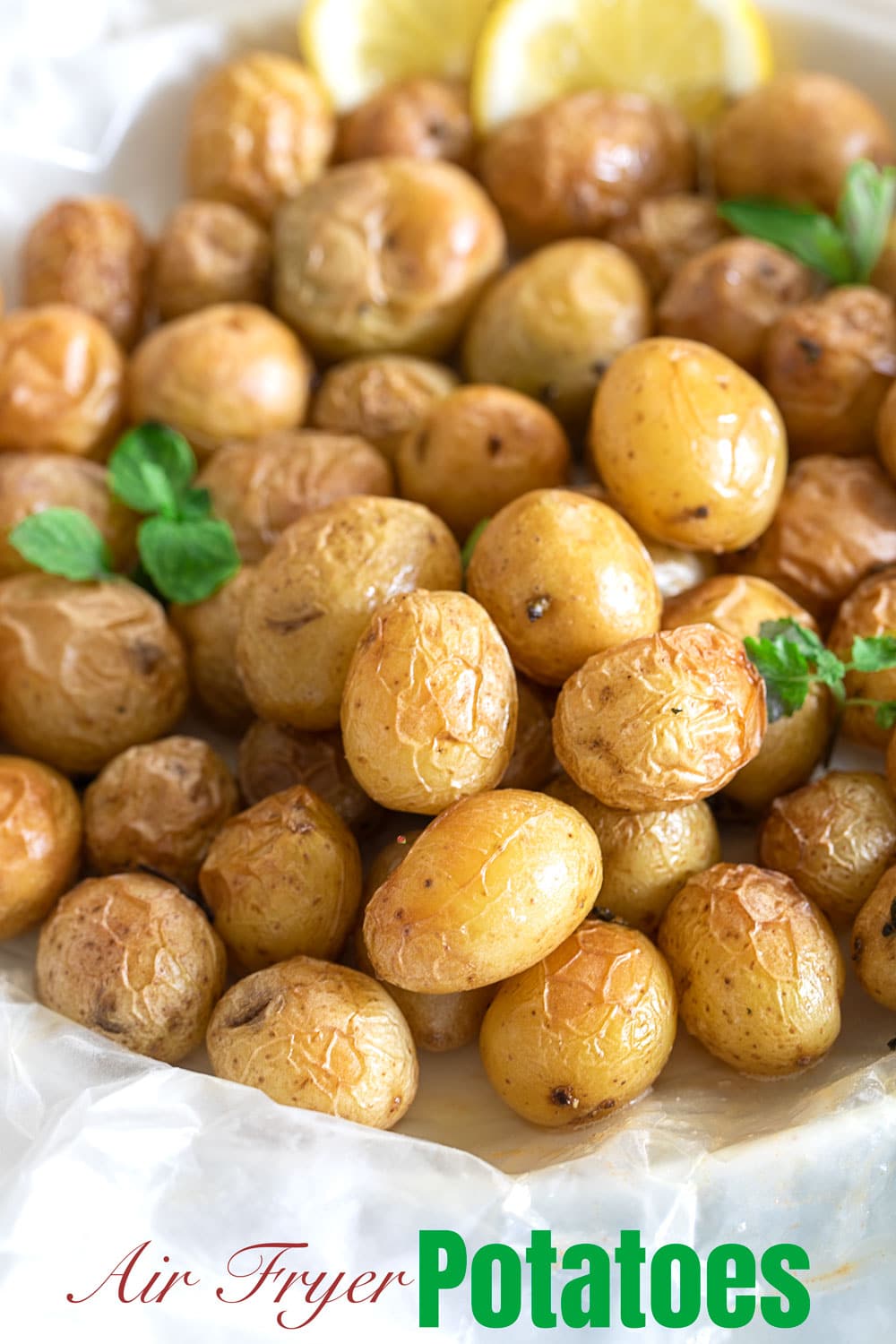 We have all seen those tiny potatoes that we just can't get enough of, right?
These potato nibbles have us addicted and they will have you suckered in too. The air fryer brings out the best in them.
Flavored with a simple lemon butter recipe, these potatoes must make an appearance on your Thanksgiving table.
---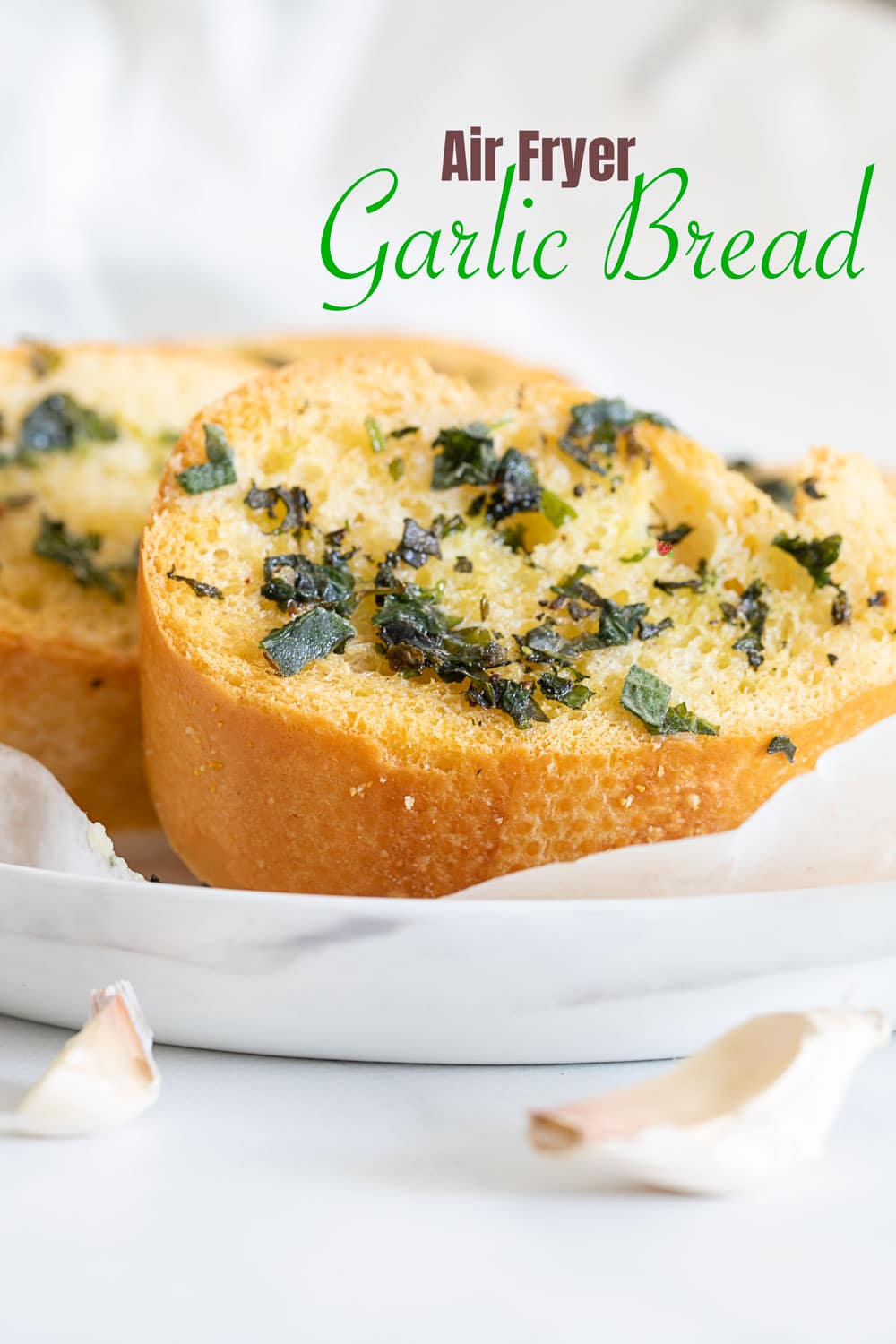 Garlic bread is very common at all the Thanksgiving dinner tables I have sat at. Most people like to dunk them in the gravy and devour.
The garlic bread is much easier to make in the air fryer over the oven. You will never make it any other way.
---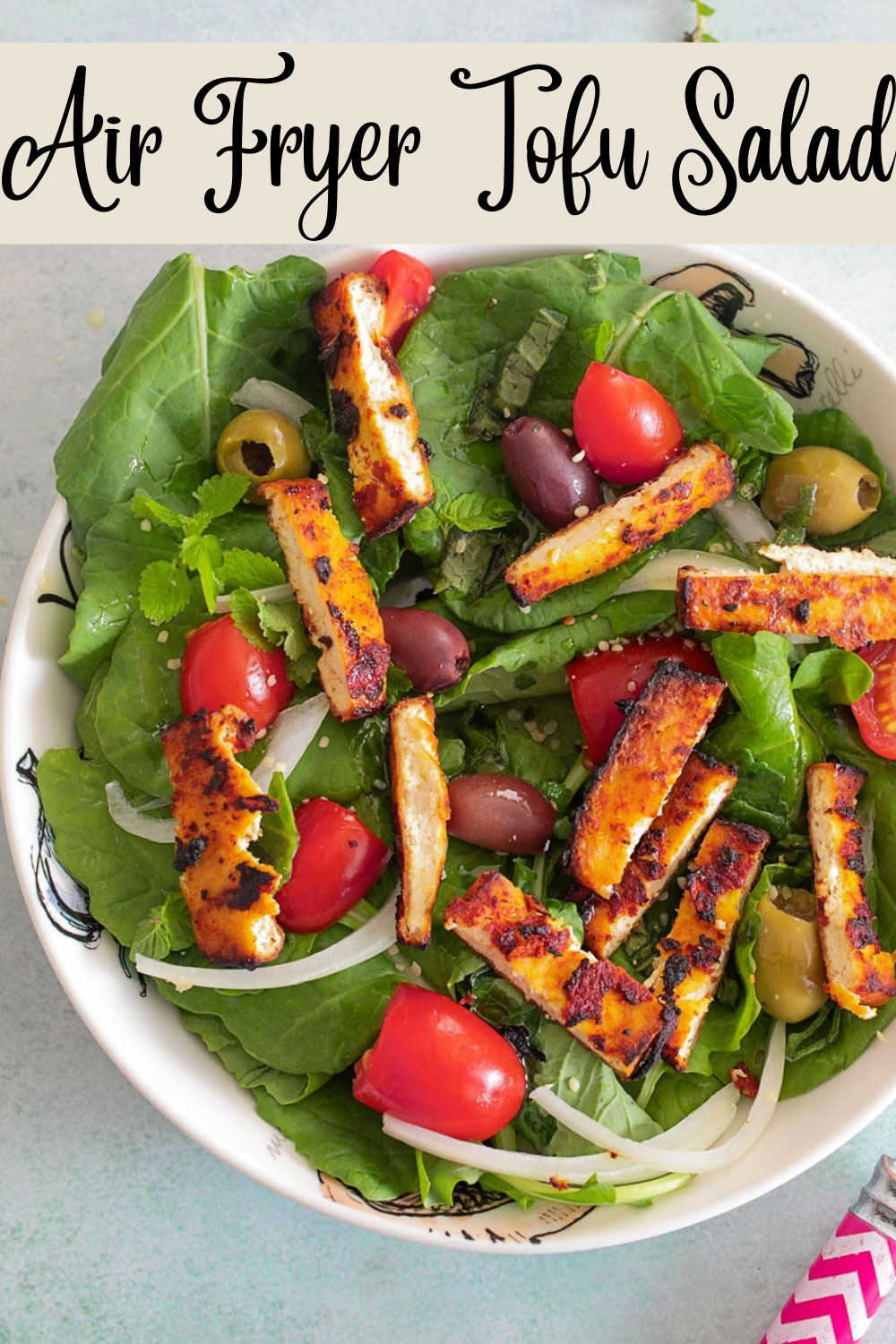 Every salad deserves a tofu! It adds much needed protein to a vegan salad and also gives it a "meaty" ingredient.
So, let the air fryer spit out the perfectly crispy tofu and it will liven up your greens.
---
Desserts for the win
And, saving the best for last! Desserts are so easy to make in the air fryer! I was very impressed by every dessert I have tried in the air fryer.
They came out so good and I didn't need a degree in baking to make them.
This galette is made using puff pastry as the base. But, you can use a pie crust too.
The blueberry filling is easy to make at home, but I got a store bought version. Either way, this dessert is "yummilicious" as described by my friend's kid.
---
Candied sweet potatoes are a Thanksgiving staple that tastes just as delicious when made in the air fryer.
The potatoes will completely melt in your mouth with just one bite.
---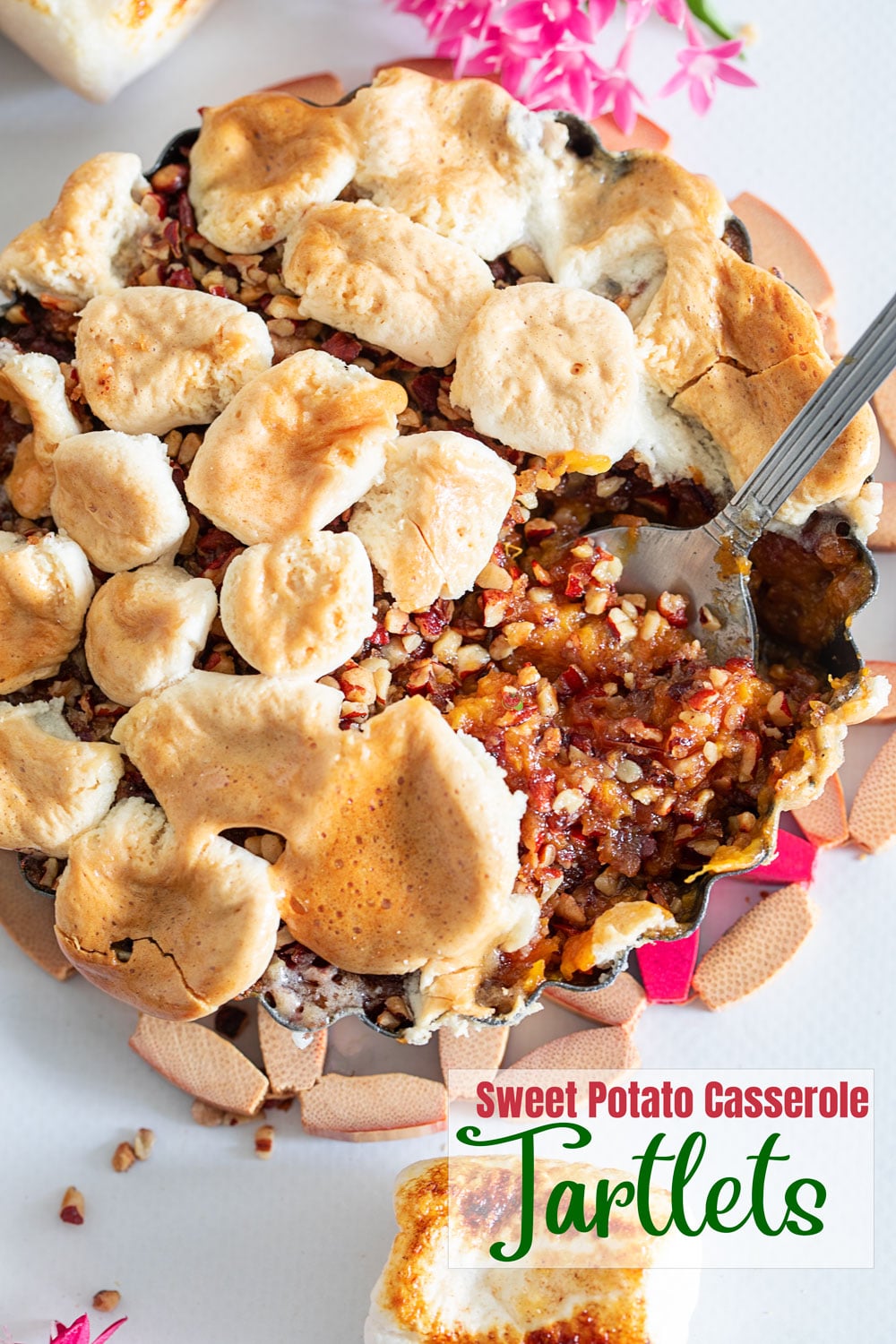 Who wants to share sweet potato casseroles? Not me!
So, I made individual sized tartlets which I don't have to share with anyone!
This recipe includes instructions for the air fryer and the oven too.
---
Sharing is caring
Don't be shy, chime in below in the comments. Tell me which of these easy Air Fryer Thanksgiving Recipes you like the best. Or, send me suggestions on what you would like me to make.
⭐️ If you tried and enjoyed this post, please share it on Facebook, Pinterest, Twitter and Instagram. Check out my playlist of all my Air Fryer recipes on YouTube. ⭐️