The best za'atar recipes made for lunch, dinner, snacks or salads. These are easy recipes I made using za'atar
If you have been following my blog for a while, you know that I am obsessed with za'atar.
I don't mean just obsessed, I mean put-it-into-anything-and-everything kind of OBSESSED with it.
This Middle Eastern spice has won me over with just one taste.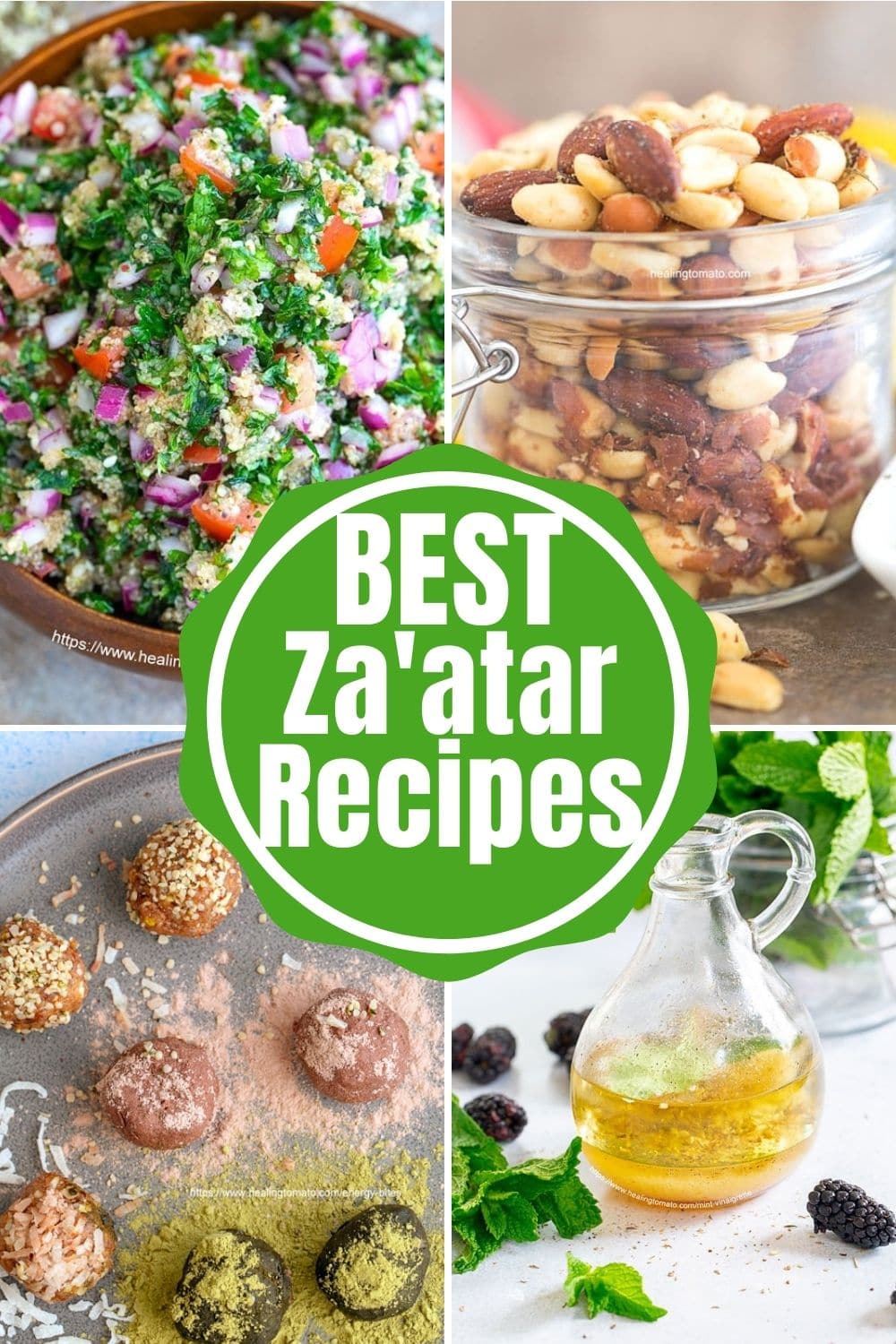 Best Za'atar Recipes
Here are some of my favorite za'atar recipes from my blog. From snacks to dressings and so much more, za'atar adds a very unique flavor to any recipe.
Which one is your favorite?
Roasted Brussels sprouts taste so much better because they have a delicious Za'atar flavor!
Za'atar makes them taste so good that even the most sprouting hating person is going to fall in love with this awesome veggie. That's the power of this awesome Middle Eastern spice.
The best part of this is that it takes just 20 minutes to make. Also, it's Keto and Vegan.
---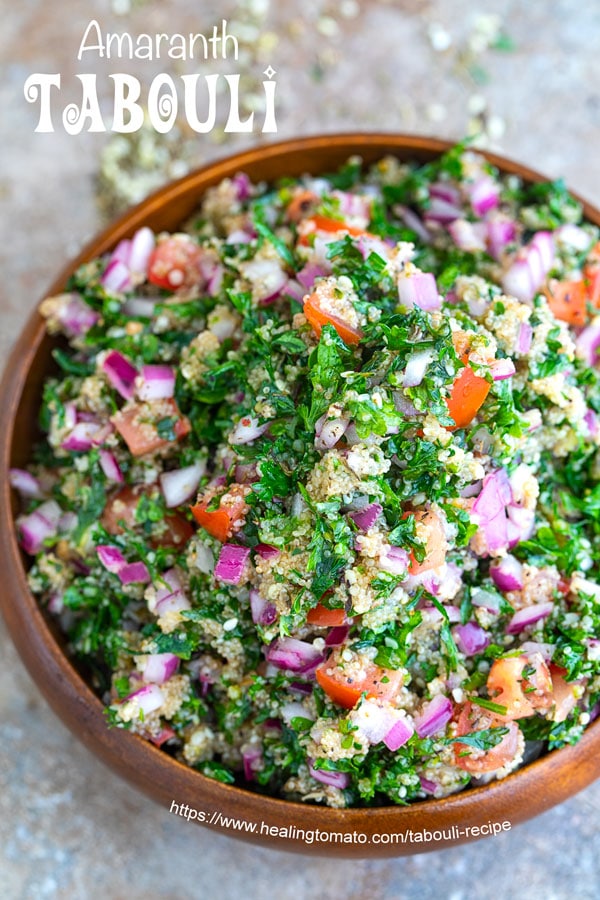 Tabouli with za'atar is even better than you can imagine. Za'atar seeps into all the ingredients in the tabouli and enhances their flavor
Its the most colorful recipe on this za'atar recipes list and definitely irresistible.
This tabouli can be great by itself, but, I put it into a pita bread and yumza! It was so delicious and perfect for a light, healthy lunch.
You can even adjust this recipe by using the mint vinaigrette for the dressing because it makes the tabouli taste 100x better
---
These potatoes are zucchini have a very unique flavor because of the za'atar. It's such a fun way to start the day and you will love just how easy they are to make.
Have them ready to eat in just 25 minutes. I used a stove top grill, but you can also use a stainless steel pan.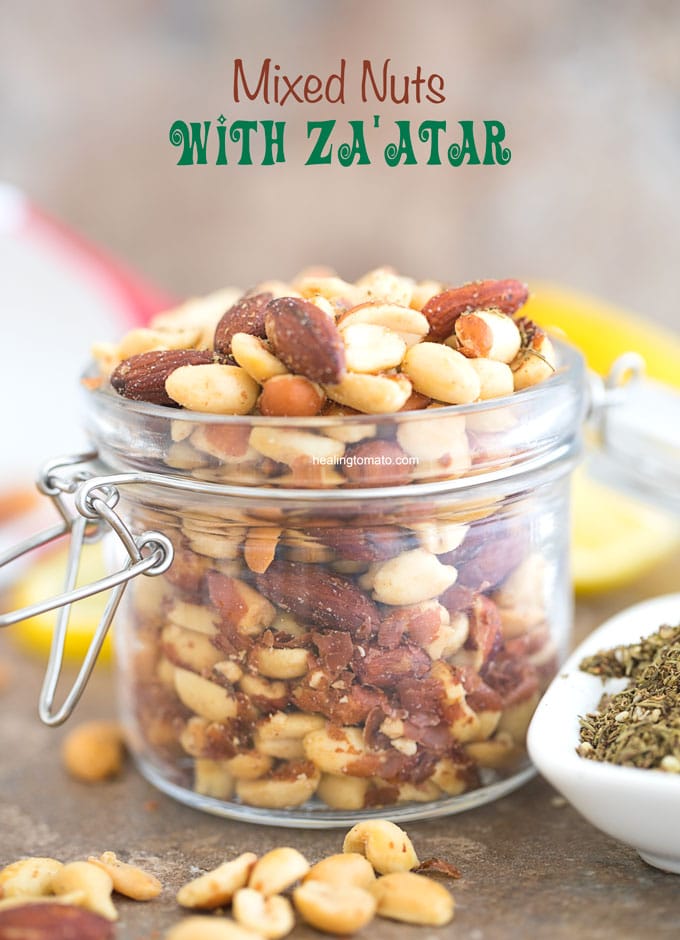 This was the maiden voyage for za'atar spice on my blog. It was the first recipe I posted using Za'atar and I never looked back!
You can roast the nuts and add the za'atar + lemon combination. Store it in a glass bottle and enjoy it for days after that.
---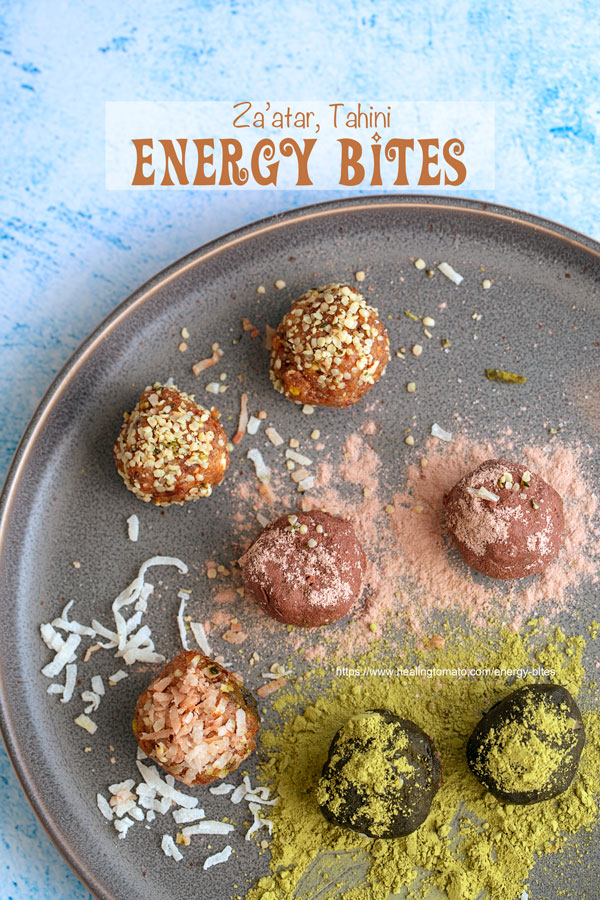 I don't have a favorite za'atar recipe because I love them all in different ways!
But….
These energy bites are #1 on my best za'atar recipes list because I make them almost every week. So, I could say that they are my favorite!
These energy bites are super easy to make. Just add a few ingredients and less than 10 minutes. Coat them with your favorite coating and you have a delicious, healthy snack
---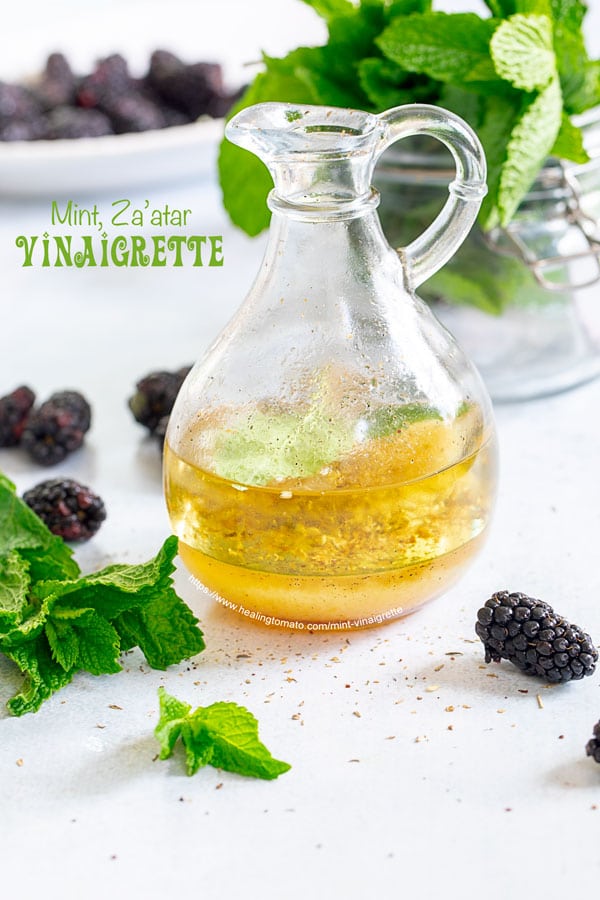 This is a brand new recipe that I posted yesterday. Its going to be put into a dessert(ish?) recipe coming soon. This vinaigrette is my new favorite homemade salad dressing
Mint and za'atar together are the best aromatic combination, I have discovered. When I open the cruet, a heavenly, exotic, delicious aroma comes out of it. I thinking of making it into a home fragrance recipe too.
This vinaigrette is not made just for salads. You can put it into almost any recipes. From desserts, to pasta, to marinade and so many other recipes. I think the sky is the limit on how you can use this mint vinaigrette.
In what recipe do you plan to use this vinaigrette
---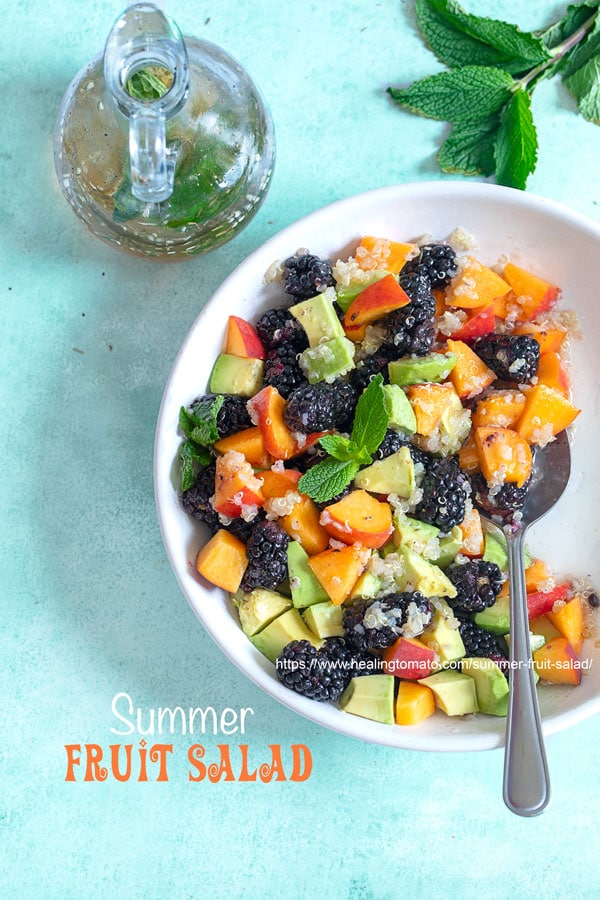 This summer fruit salad uses my mint za'atar salad dressing which really brings out the flavors of the fruits!
Mint + Za'atar + Quinoa + Fruits = Summer Perfection!
Am I right?
---
Last on this best za'atar list is a Turkish staple.
Have you tasted muhammara before? Its one of my favorite Middle Eastern appetizers which I made with pomegranate and za'atar
The recipe has roasted bell pepper, pomegranate, olives and spices in it. Za'atar makes this recipe taste amazing, especially if you let the muhammara sit for about a day.
This muhammara works great as a dip or a spread. I put it into a pita with spinach and ate it as a light lunch recipe.
---
More za'atar recipes from the web
Ask me questions
What is it?
Za'atar is a Middle Eastern spice blend made using different dried herbs, seasonings and even dried fruit skin.

Every household, ethnic group and region has their own way of making this spice. They also have sumac spice that is the central part of the seasoning.
Where can I buy za'atar?
(Affiliate Link) Amazon – I have always ordered it from Amazon, but, I can also pick it up locally
Walmart – Available in their spice aisle or choose from a variety of brands from their online store. You can even have it delivered to your local walmart and get free shipping.
Target – Not available online, but, I have seen it once in the spice aisle
Publix – online or in your local Publix location (in the spices aisle)
The Spice House Order online and have it delivered to your door.
What is za'atar made of?
– Dried Oregano
– Dried Thyme
– Dried Marjoram
– Sumac
– Sesame seeds
– Cumin seeds

Some za'atar makers will include ingredients like cinnamon and ground mustard seeds.
If you have za'atar ideas you would like to see me make, feel free to chime in below or email me using my contact form
What is your favorite way to use Za'atar?
Sharing is caring
Don't be shy, chime in below in the comments. Let me hear your opinion on this recipe. If you enjoyed this, please give it 5 stars and share it on Facebook, Pinterest, Twitter and Instagram.