Strawberry Balsamic Vinaigrette made using only 4 ingredients. Takes less than 10 minutes to make and perfect healthy dressing for lunch or dinner salad recipe
I have been using pomegranate balsamic vinegar until this weekend when I ran out of it. Now, I had a conundrum to solve. Should I run to the store to get a new bottle or make my own?
"Make my own" won the imaginary coin toss, so, I went to my fridge to find the ingredients.
Shockingly (read that with a heavy sarcasm in your tone), I had no pomegranate anywhere in my fridge because it is not pom season here in Florida.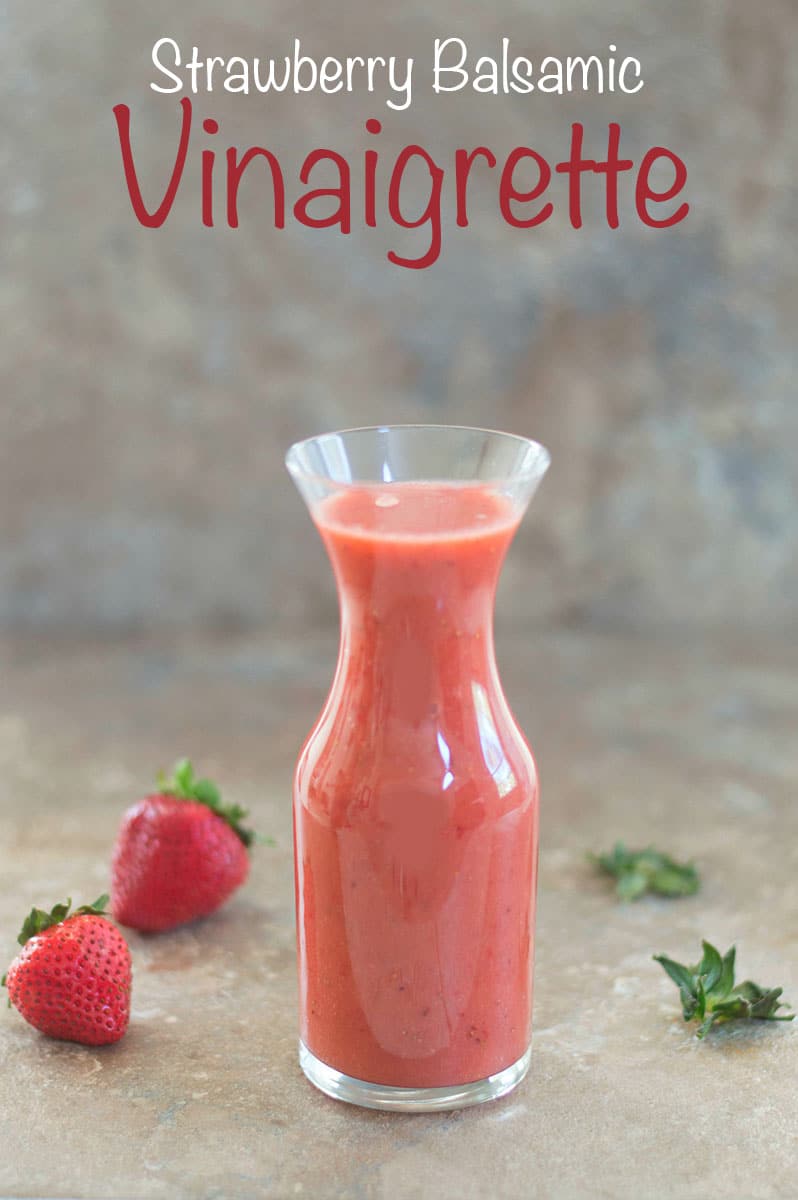 What I had were strawberries left over from my Strawberry Cupcakes recipe where they were used as garnish.
If You you were in my kitchen at that moment, you would have seen a light bulb appear over my head when I saw the strawberries.
Why not make a strawberry balsamic vinaigrette? How hard can it be, right?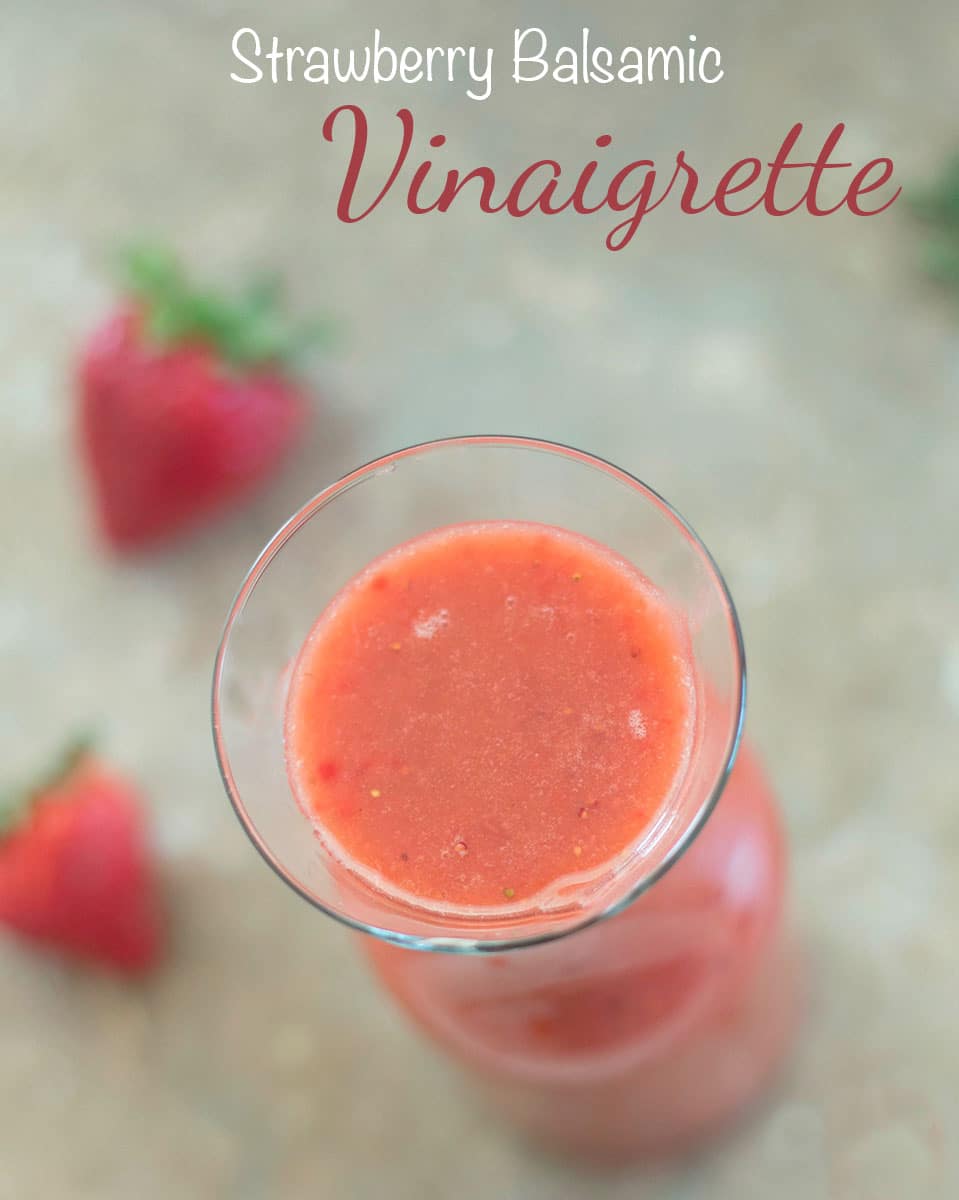 Turns out that it was even easier than I thought. All I needed were 4 ingredients to come up with vinaigrette. In 5 minutes, I had my strawberry balsamic vinaigrette which I used in my spinach salad and chomped it up!
Fruit dressings are nothing new on my blog. My blueberry vinaigrette is a very easy and delicious salad dressing.
A perennial favorite is this orange dressing with star anise.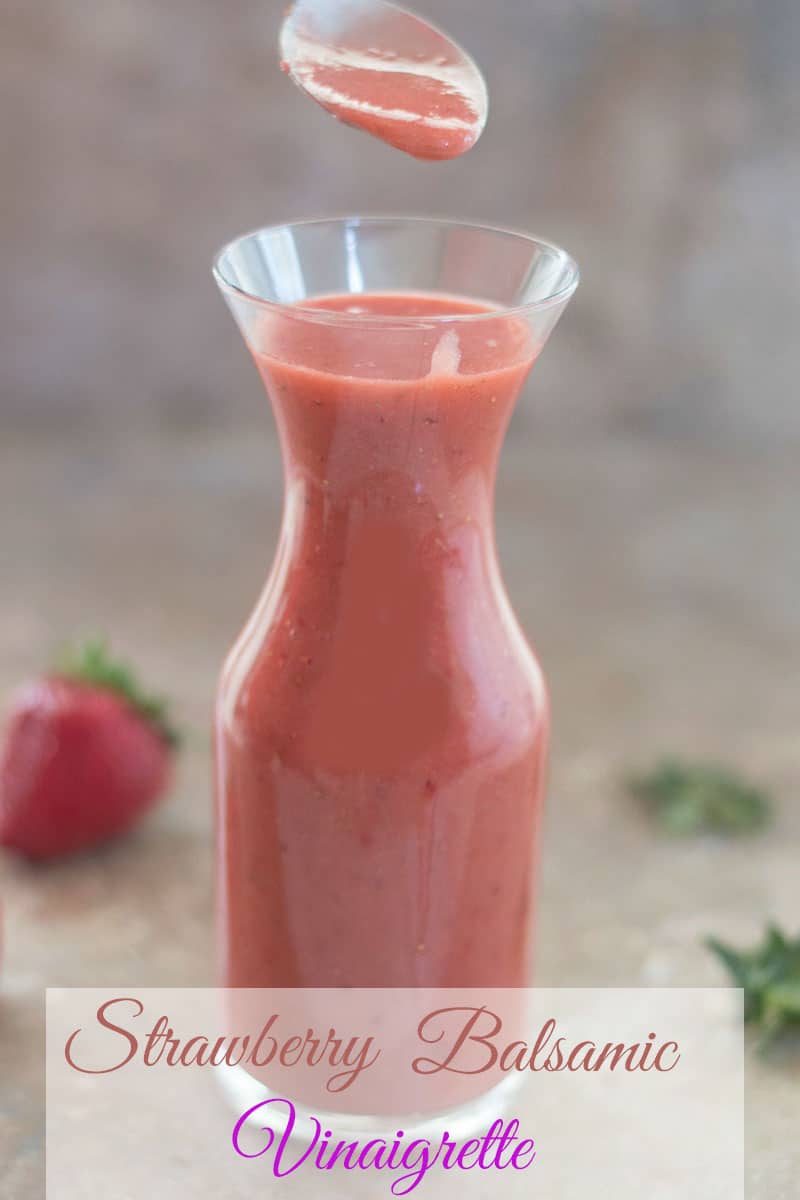 My next experiment is with a pomegranate. Stay tuned….
What is your favorite fruit to use in a salad dressing?
This strawberry balsamic Vinaigrette goes best with a spinach salad. But, you can top it in almost any salad that can handle strawberry flavor.
If you like this recipe, be sure to pin it.
Strawberries also make for a perfect cream cheese dip. It was my favorite from these 5 cream cheese dips.
If fruity dressings are not your thing, try my mint vinaigrette with za'atar. Its perfect for salads or even light pasta recipes.
Related: 4 Quick 1-minute healthy dressings
Strawberry Balsamic Vinaigrette Dressing
A simple, 10 minute strawberry balsamic vinaigrette made using only 4 ingredients

Instructions
In a blender, add strawberries

Add balsamic vinegar, maple syrup and olive oil.


If your strawberries are not too sweet, adjust maple syrup amount

Blend on low speed until everything is blended well.
Drizzle the strawberry vinaigrette on a spinach salad for best taste results.
Nutrition
Serving:
2
cups
Calories:
322
kcal
Carbohydrates:
17
g
Fat:
28
g
Saturated Fat:
3
g
Sodium:
7
mg
Potassium:
170
mg
Fiber:
1
g
Sugar:
13
g
Vitamin C:
56.4
mg
Calcium:
26
mg
Iron:
0.7
mg