Greek cuisine is so friendly to vegans, so, I wanted to celebrate this amazing cuisine by creating 7+ vegan Greek recipes for lunch, dinner or dessert. All these recipes are so easy to make and even easier to eat (Version 2)
One of the places to visit on my bucket list is Greece!
I want to have a picnic on top of a cliff overlooking the Agean sea while munching any one of these vegan Greek recipes!
Why I love Greek food
Greek food is salty, spicy and tangy! Need I say more?
Here are more reasons why I like Greek recipes
Greek food emphasizes a lot of good Fats in their meals which always makes me happy
Most Greek food is made with fresh ingredients. There is very little to no preservatives, artificial ingredients or weird sounding ingredients
Greek food is my go-to meal-prep cuisine. Vegan Greek food preserves well, especially the grains
Ingredients in Greek foods are affordable and don't break my wallet
It isn't hard to find good Greek food here in FL. I have seen Greek restaurant and food trucks pop up all around me. From the fried food to the healthy salads, there is nothing the Greeks can't make
One bit of quick advice: Don't ever ask a Greek restaurant if they serve falafal! A true Greek chef will be offended by that request and may throw you out of the restaurant.
I speak from personal experience! 🙂
Vegan Greek recipes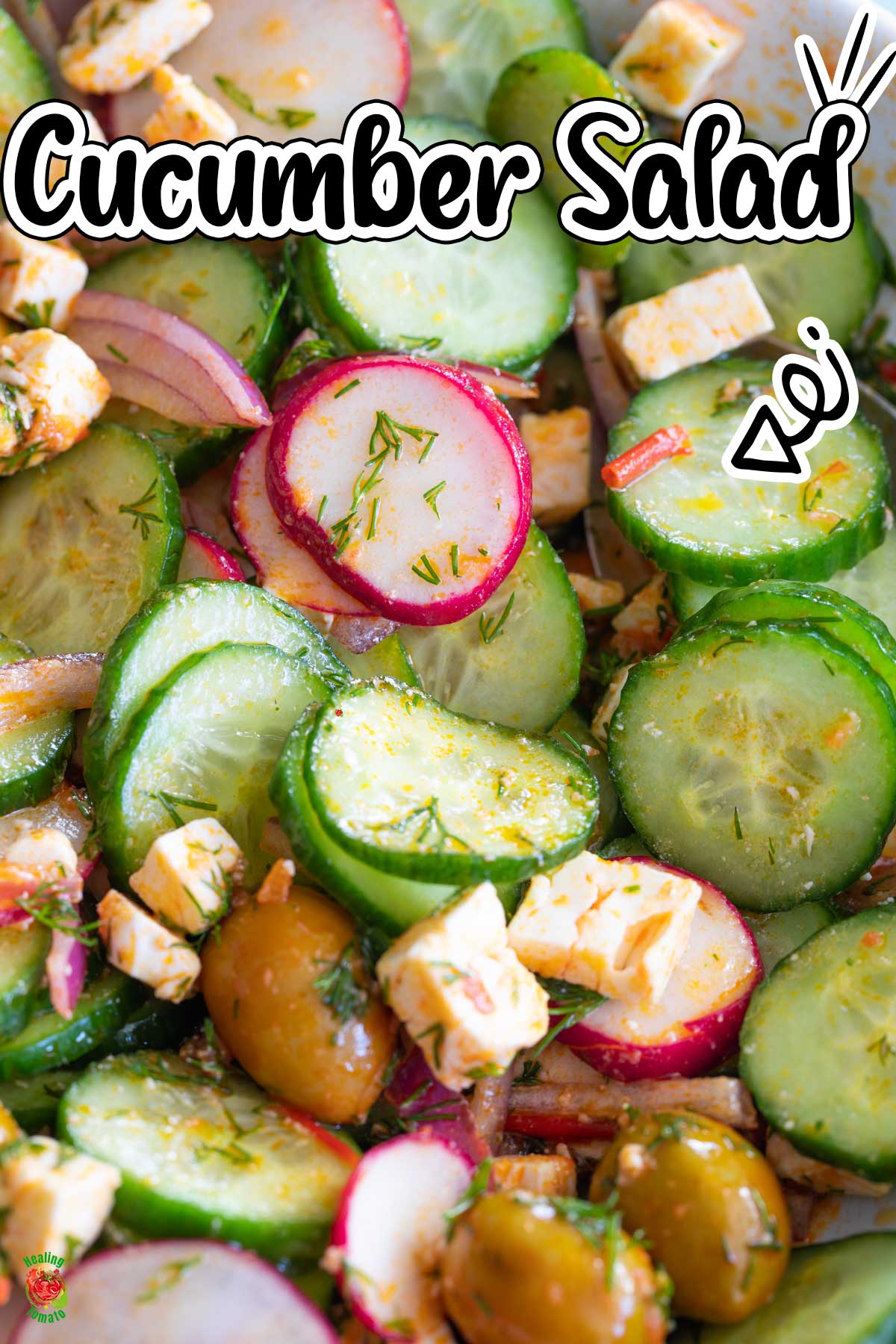 How to make a cucumber salad more interesting? Add harissa flavors to it and then devour it.
This salad comes together in just minutes and can be a healthy keto lunch or side dish.
If you haven't made couscous in the pressure cooker, you are actually wasting time! Sorry to be so blunt, but, its true. 🙂
It truly belongs in the number 1 spot on this vegan Greek recipes list.
This couscous salad is ready in 10 minutes when made in the pressure cooker. You can have this delicious vegan recipe without breaking a sweat!
Its also my go-to recipe for meal prep because I can make a huge batch in 10 minutes and it will last me all week.
This olive salad is packed with so much good stuff. It's my favorite Greek lunch recipe because I can remain satisfied until well past dinner time.
Olives are one of the most nutritious foods on the planet. They can help your skin, nails and liver like no other vegan food.
So, be sure to have this olive salad recipe in your recipe box. It will become your go-to lunch recipe. Eat it by itself or top it on this Mediterranean Whipped Feta recipe.
From what I see, spinach is a huge part of Greek food. Its in their main course meals, appetizers, breakfast recipes and snacks.
I love creating a Greek spinach salad recipe with some of the staples you find in Greek diet. I put spinach, garden grown cherry tomatoes, red onions, cucumber and all in a light lemon dressing
You don't see kalamata olives in the pic above because they are hidden below. They are my favorite part of this spinach salad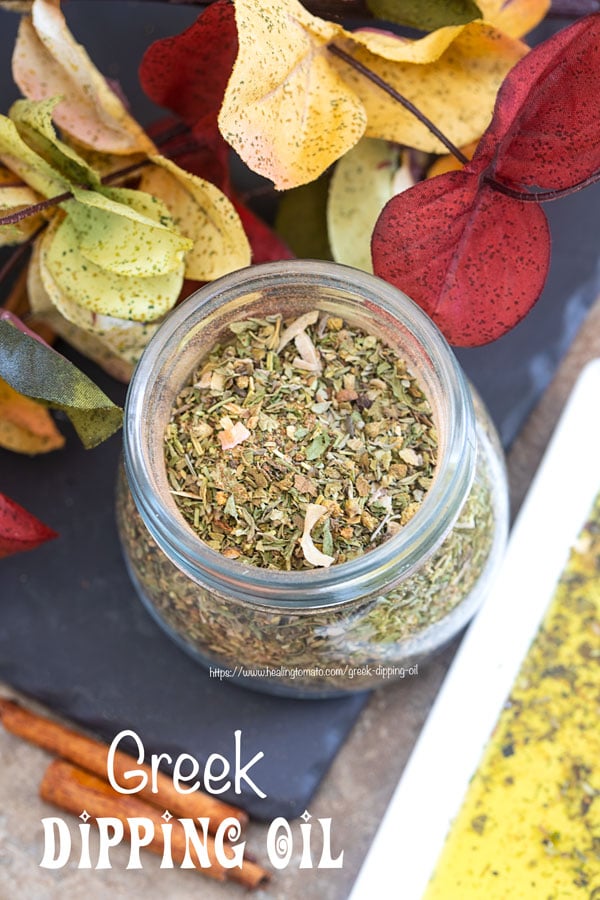 This is a huge collection of dried spices put together to make a delicious Greek seasoning which I then used in a dipping oil recipe.
The Greek seasoning has a ton of ingredients, but, each ingredient brings an amazing flavor to the seasoning. Its great for salads, fruits, pastas and so much more.
Vegan Greek recipes taste a hundred times better because of all the ingredients in this seasoning
The seasoning also has a very long shelf life. I made this batch in October and I still have some of it leftover. Keeping it in an air-tight container really makes a difference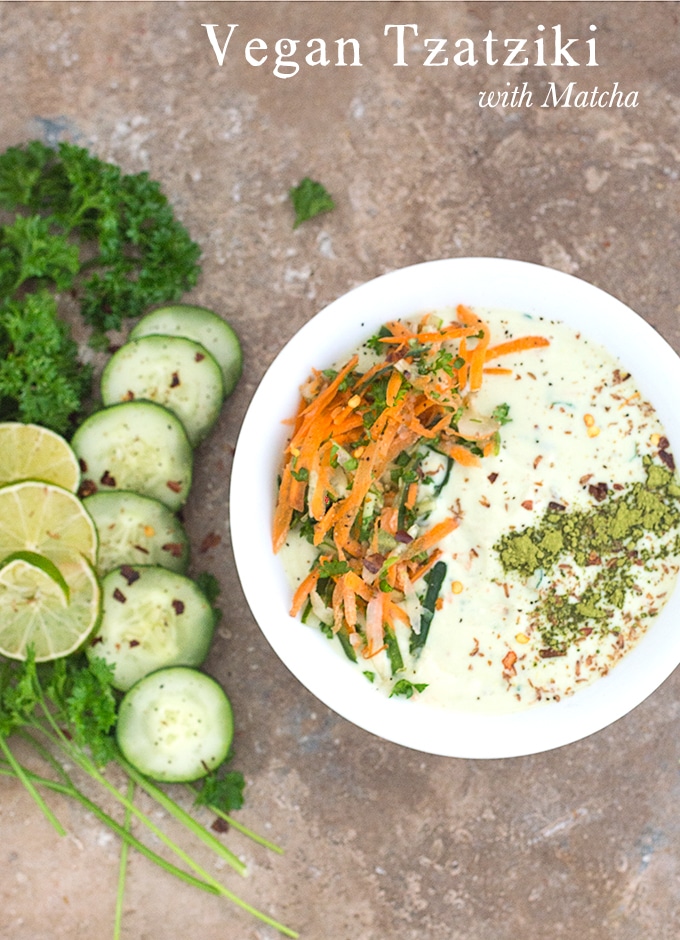 Vegan tzatziki made with with cucumber, carrots, parsley and vegan yogurt! This yogurt sauce is so versatile.
I have used it as a dip, as a spread and as a sauce. From fruit recipes, salad recipes, sandwiches and even in a dessert recipe one time
Don't tell Greek chefs, but, I have also used it in a falafal recipe. 🙂
"JAI-ROS", "HEROS", "GUY-ROS"…..
Doesn't matter how you say it because it doesn't matter in this recipe! The vegan gyros are super easy to make and they are DELICIOUS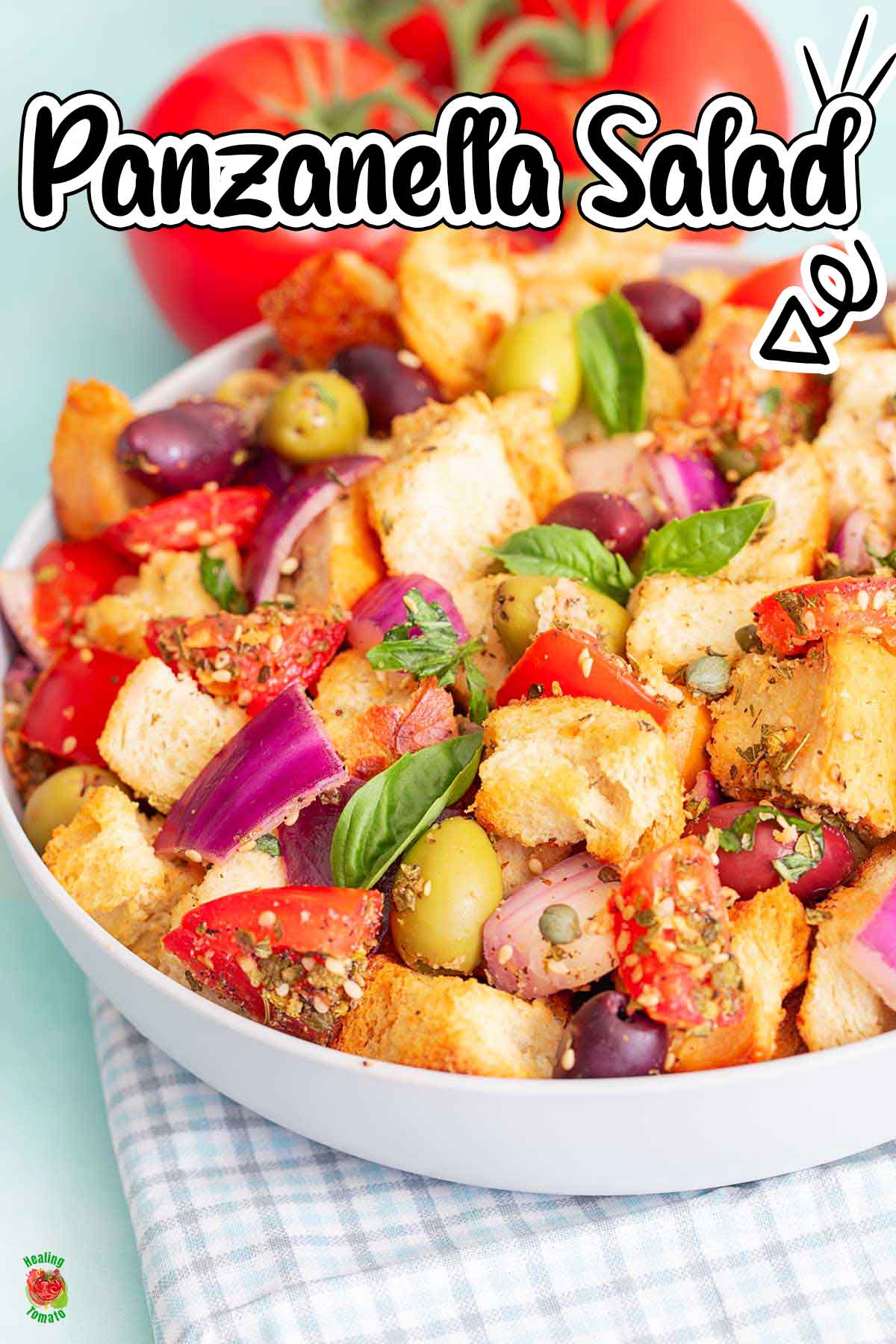 Ok, this is more of a fusion recipe. I used French bread but the rest of the ingredients are Greek staples
From capers to olives and everything in between, this bread salad is an amazing lunch or side dish to make anytime of the year.
Its also a great way to use up day old bread which might otherwise go to waste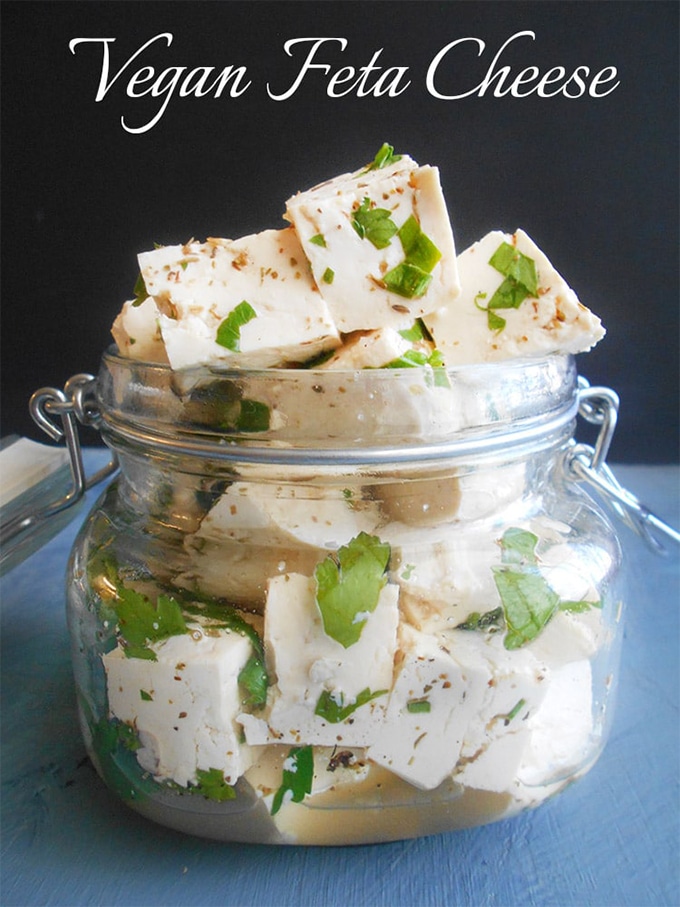 Feta has been my favorite cheese for a long time. I won't deny it that I miss it terribly in the vegan diet.
So, I decided to create a vegan feta version by marinating tofu. Its salty, tangy and crumbly. The only difference is that I added a little bit of spice to it
Sounds good right?
Roasted Brussels sprouts with olives, sun-dried tomatoes and pine nuts. Its the only Brussels sprouts recipe on this vegan Greek recipes. I should make more, shouldn't I?
I dare you to now like Brussels sprouts after trying this recipe. It has turned around many a Brussels sprout haters
Its also a very easy cleanup because I made it in one pan!
Why eat plain old boring mashed potatoes!
I love these Mediterranean style mashed potatoes because they are flavorful and filling! This one is definitely my top 3 favorite on this vegan Greek recipes list
The mashed potatoes have olives, bell peppers and dried spices. I think I am going to have a Greek vegan thanksgiving, just so I can make these mashed potatoes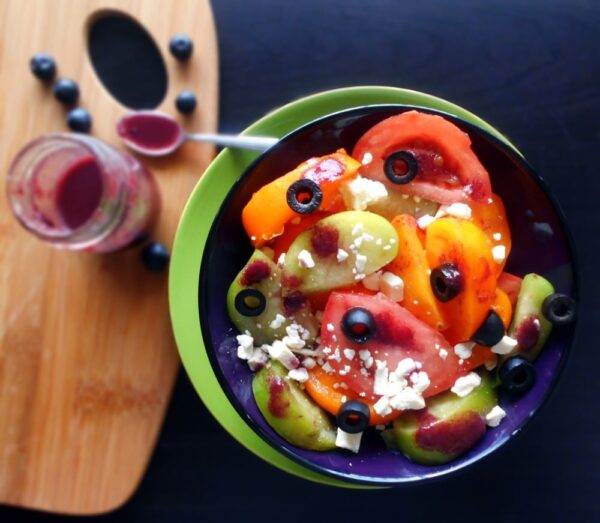 What would a roundup be without a tomato recipe?? I had to include this tomato salad on the vegan Greek recipes roundup.
It has feta in it, but, I did put vegan feta in it after I posted this recipe. It tastes really good and is the perfect offset to the blueberry vinaigrette
If you want more information on the difference between Vegan and Vegetarian ingredients, I have a super easy vegan guide that you can consult.
More vegan Greek recipes
My fellow food bloggers are very talented chefs. They have a love of vegan Greek food just as much as I do.
Check out these creative vegan recipes from the internet
Version 1 of this post
From time to time, I go back to old posts and refresh them for various reasons. This vegan Greek recipes post was originally published on May 16th, 2016 at 5:52pm
I updated this post to include a newer vegan Greek recipes and also set it in a more easy-to-read format
Now its your turn! Proudly proclaim your love of vegan Greek recipes below and I will applaud you for it!