Quick and easy roasted baby potato recipes that are really easy to make and need only a few ingredients. They make the perfect side dish to any meal
Version 1 of this post was originally posted on Feb 24th, 2019 at 10:40am. It has been updated on July 27th, 2019
How much do you love potatoes?
Its one of my favorite guilty pleasures and occasionally, I let myself indulge in a delicious potato recipe
Tip for working with them
– Just like with sweet potatoes, make sure you wash, wash, wash and wash some more.
– Where possible, keep the skin on for the cooking process
– Oven-roast these baby potatoes instead of cooking them stove top or microwaving them. I find that oven roasting them cooks them more evenly
– Store them in a cool, dry place and use them up within a month of purchasing them
Check out the video below for all 3 of these roasted baby potato recipes
Best small potato recipes
A mix of baby potatoes and red potatoes make this a really fun recipe to make. Cook it in the dutch oven and you will get the perfectly cooked potatoes, peas and onions!
This recipe also gets to use my favorite homemade creole seasoning recipe which takes 5 minutes to make. The seasoning also has a long shelf life.
Creole Potatoes and Peas
Creole potatoes and peas with a sinful amount of creole seasoning. These potatoes are cooked in the Dutch Oven and require almost no effort
Check out this recipe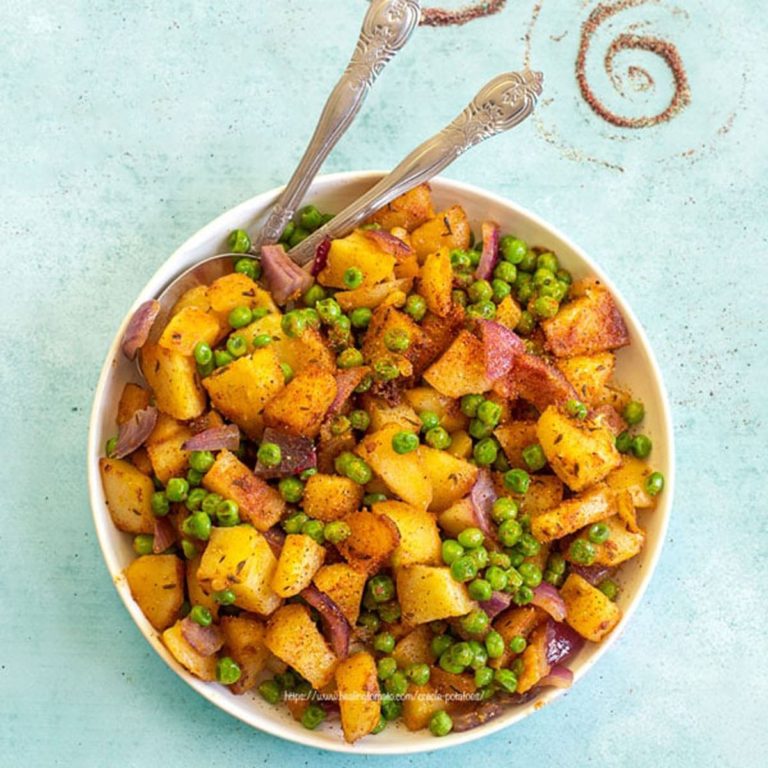 ---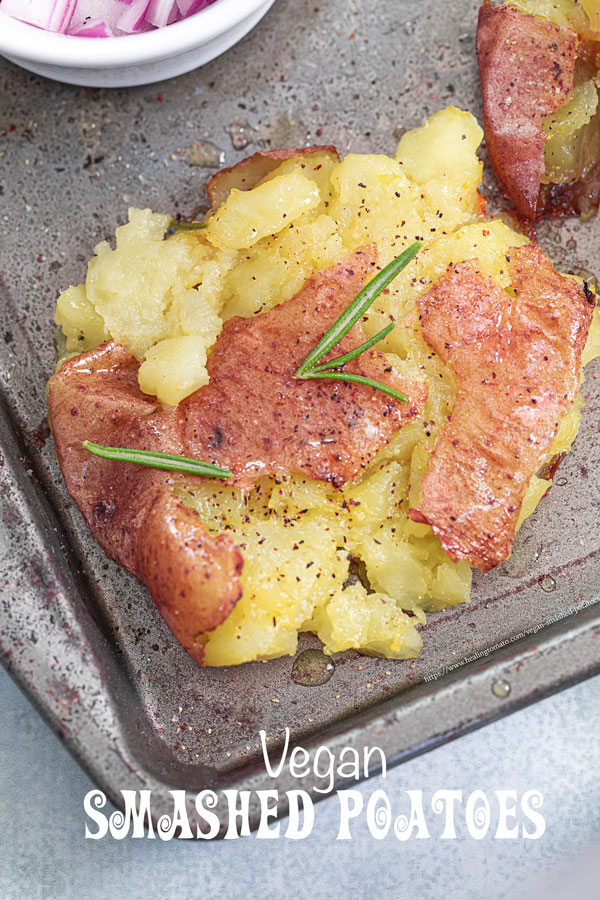 Smash a boiled potato and top with a vegan melted butter mixed with fresh herbs and you have the BEST side dish for Thanksgiving or any meal!
These potatoes are dripping with melted butter and seasonings which no one can resist. Don't be surprised if the five batches you made were gone in minutes!
Vegan Smashed Potatoes
Moist, Fluffy, soft, buttery, herby vegan smashed potatoes are super easy to make in the oven. They are perfect to serve for Thanksgiving or as a side dish on any day of the week
Check out this recipe
---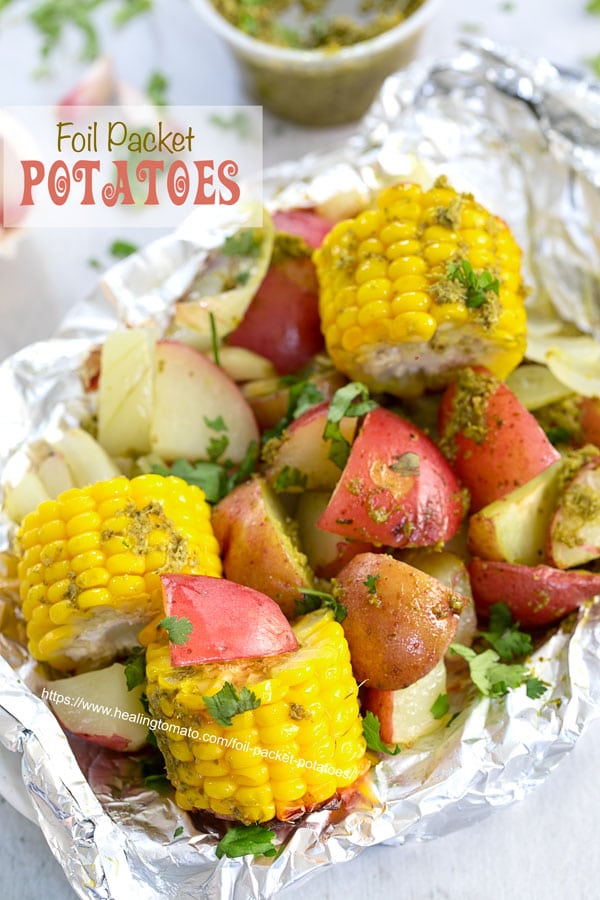 Going camping? Or you just want a fuss-free dinner side dish? Or you don't want to use pots and pans because of the clean up afterwards?
Cooking food in foil packets is a very old tradition. Its an efficient way of making dinner and even the most cooking challenged will love cooking method.
The recipe is as easy as putting the veggies into a foil pocket and placing it in the oven. Or, let a campfire cook it.
Foil Packet Potatoes
Quick way to grill baby potatoes in foil along with corn and mixed with basil pesto
Check out this recipe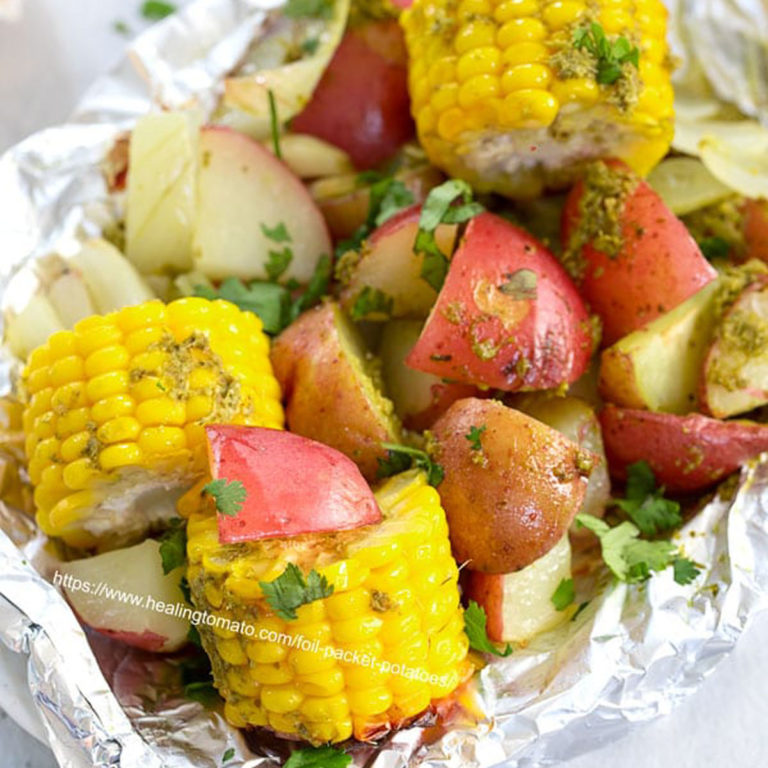 ---
Know someone who doesn't like broccoli?
Does that same person devour potato recipes?
I think this recipe would be perfect for them because they can get the best of both worlds. Besides, the broccoli will taste so much better when mixed with baby potatoes
Try these roasted baby potatoes with Parmesan (vegan or vegetarian)
Roasted Broccoli With Potatoes
Roasted Broccoli and potatoes are a very simple combo of healthy and comfort food. They are roasted with tons of garlic, oregano, parsley, thyme and pepper.
Check out this recipe
---
If you haven't tried my cilantro pesto recipe, you are seriously missing out on a delicious pesto.
This pesto is not only great in pasta, its also perfect with roasted potatoes. You haven't had potatoes quite like this before
The Cilantro baby potato recipe takes less than 30 minutes to make and its a great side dish
Roasted Potatoes with Pesto
Roasted Potatoes with Cilantro Pesto is a very quick side dish for any cuisine

Check out this recipe
---
Garlic! Sage! Vegan Butter! All in sinful amounts!
Is there anything better than that?
I made individual sized garlic sage butter roasted baby potatoes about 3 years ago. To date, this is still my favorite way to cook baby potatoes. No one wants to share their roasted baby potatoes, so, this is best method for cooking them, if you ask me
These garlic butter roasted baby potatoes take less than 30 minutes to make! Side note: this recipe was originally sponsored by REVOL
Garlic Butter Potatoes For Your Drooling Pleasure
Garlic Butter Potatoes are so delicious that they will make you drool! Made using Revol individual pans, they are the perfect side dish for the whole family
Check out this recipe
---
Types of baby potatoes
External links above are fan-girl links and not affiliate links. If you like even more tinier potatoes, you have to check out my Air Fryer Potato Nibbles!
Common questions
How long to roast baby potatoes?
Roasted Baby Potatoes should be cooked at 350° and roasted for about 20-25 minutes. This is the ideal temperature when I cook them in the oven when laid out on a sheet pan
If I am cooking them in a container like this (affiliate link) individual covered casserole dish, I like to up the temperature and the cooking time. For that, I set the temp at 400° and cook for 25 minutes at a minimum
Do I need to peel baby potatoes?
No, you don't need to peel baby potatoes. Oven roasted baby potatoes always have their skin left unpeeled. If you boil baby potatoes, then, the skin needs to be peeled.
In fact, all 3 of the above roasted baby potato recipes have their skin on during the cooking process. I highly recommend oven roasting baby potatoes and keeping the skin on because it adds so much texture to any recipe.
How do you store baby potatoes
Place baby potatoes in an open basket type of container and place it in a cool, dark area of the pantry. They should be good for a month
I am guilty of putting them in the refrigerator because I tend to buy too much. Since I am always worried about them going bad if I don't use them in time, I place them in a vegetable bag and then put them in the vegetable section of the fridge
Not sure if this a good thing, but, it has worked very well for me.
So, now its your turn. What is your favorite roasted baby potatoes recipe? Want to share some of your tips for storing baby potatoes? Sound off below in the comment section
Version 1 of this post
From time to time, I will go through old recipes to update the content. Sometimes, I update just the images and sometimes, I give the recipe a complete makeover
This post was originally posted with only 3 recipes. I realized that its very limiting, so, I changed it to an unlimited post that will continue expanding. As I make more baby potato recipes, I will continue to add them here.
The original image for this post has also been replaced to reflect the unlimited count.