What is a Thanksgiving dinner without a side dish to make it look delicious?! These easy & cheap Thanksgiving side dishes go beyond cranberry sauce and are affordable, delicious, and made with pantry staples.
"I am here for the delicious side dish recipes!"
That's all I can eat at the Thanksgiving table, so, I always appreciate the creative recipes.
Here are some of my favorite cheap & easy Thanksgiving recipes that won't break the bank.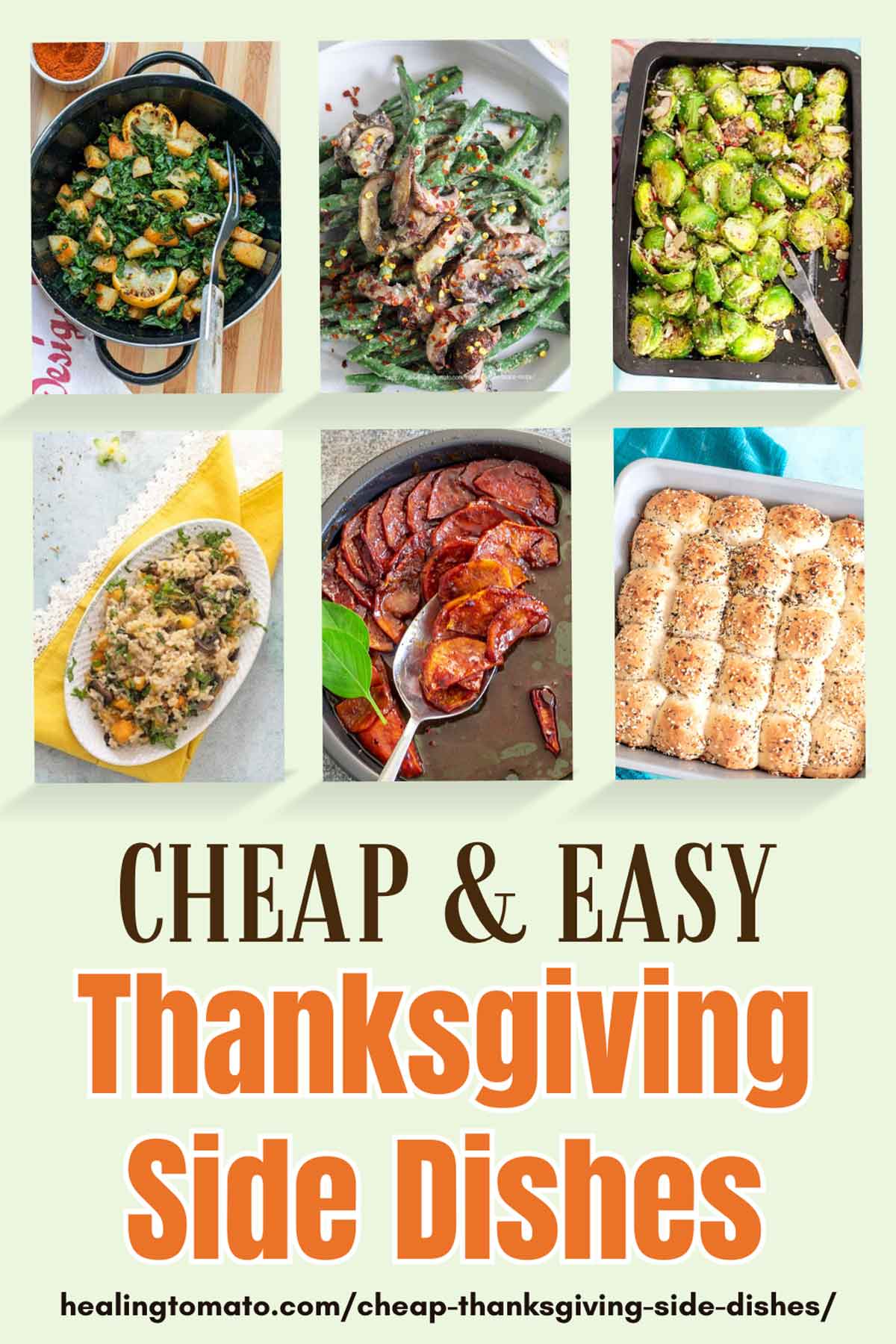 Vegan Potato Side Dishes
These potato sides will steal the show at your dinner table! Your whole family will be impressed by the uniqueness of these spud recipes. And the good news is that they are the perfect cheap Thanksgiving side dishes.
Forget meat and seafood! Old Bay seasoning brings rich flavors to kale and potatoes like no other seasoning. It's a new recipe which is a step up from kale salad. It's salty, spicy, and tangy making everyone fall in love with kale! You can also add sauteed zucchini. It's a very easy recipe, so you can make it all year round.
When you can't decided between green beans and asparagus, what do you do? I say, "why choose??"
This easy green beans and asparagus side dish is flavored with a homemade scallion butter! It adds so much flavor to the veggies.
Best part is that it won't break the bank, so you can eat it all year round.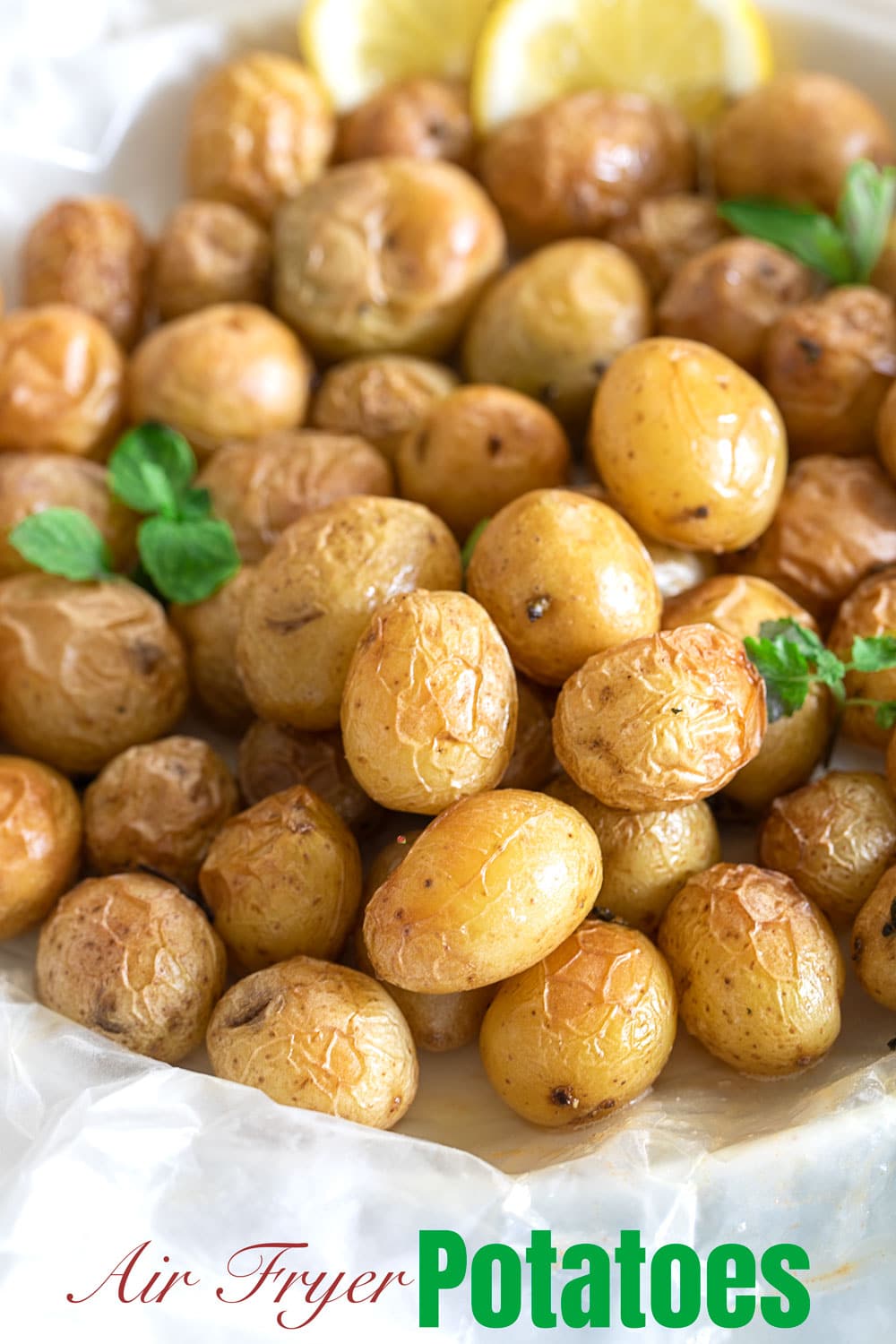 These tiny potatoes are mighty addictive! They are buttery and crispy potatoes are made with just 7 simple ingredients. They have been proven to be a huge crowd pleaser! This recipe is a long way from the traditional potato salad and that's a very good thing.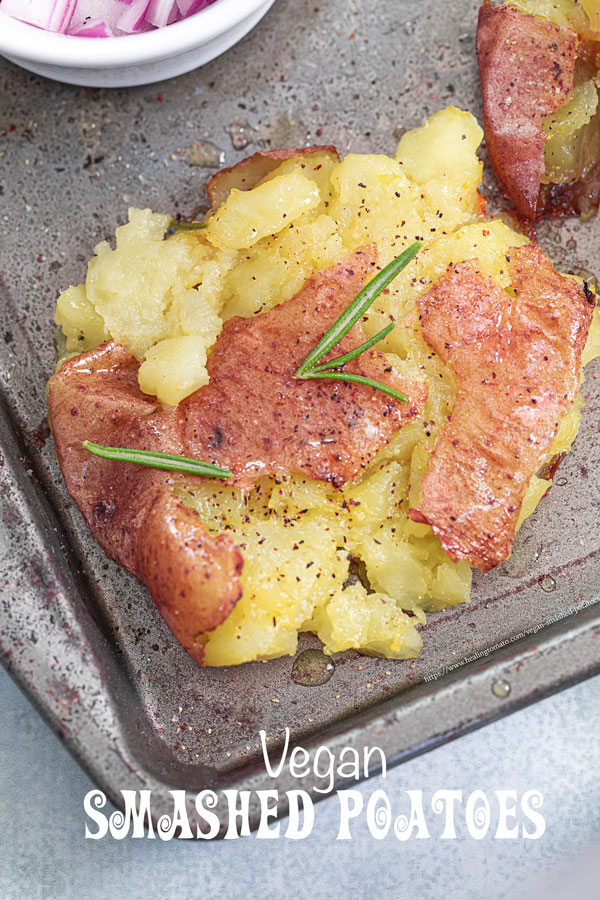 Smashed potatoes are my weakness at any Thanksgiving meal. I have used red potatoes and small yellow potatoes. Cook until golden brown, then, top with a pat of butter and vegan sour cream. They are a party for the taste buds!
I used to make this over the holiday season only, but they were so popular! So, I make these potatoes on special occasions too. The fingerling potatoes are in a buttery, sun-dried tomatoes sauce.
A great way to get kids to eat their broccoli is to mix them with potatoes. The first time I made this broccoli and potatoes, everyone devoured it within minutes! The best part is that I oven-roast them on a baking sheet so I can make a big batch.
Vegetable Recipes
Veggies are always the most affordable recipe on any Thanksgiving menu. Here are a list of recipes where the veggies are the center of attention.
Roasted Green Beans with Mushrooms
I have never served plain green beans after serving this easy side dish. Creamy green bean casserole with mushrooms is flavored with tahini and then topped with red pepper flakes (or use black pepper!). The green beans are crunchy and the mushrooms will practically melt in your mouth.
With just 5 ingredients, these Brussels sprouts (not Brussel sprouts!) are easy to cook in a sheet pan. I used my Homemade Za'atar seasoning makes these sprouts taste so flavorful! I dare you to not love sprouts after this recipe. This recipe uses avocado oil, but you can sub it with extra virgin olive oil.
A medley of vegetables are cooked in the air fryer with sriracha! How can you not love this easy side?! I am always looking to serve healthy Thanksgiving side dishes and this one always goes over well.
For me, this recipe also serves as a main dish! Some days, when I am so busy, I will dump the veggies in my air fryer and it's ready in minutes. I like to eat it with basmati rice.
This risotto is a good reason to give your oven a break! On the big day, I dump the ingredients into my Dutch oven and let it cook by itself. Alternatively, you can put it in your slow cooker.
Roasted Baby Carrots with Fennel
Whenever I am roasting this carrots and fennel recipe, my entire home has a heady aroma! That's why I love putting it on my Thanksgiving spread. Fennel adds the perfect crunch and the fresh herbs add so much flavor!
Sweet Potato Side Dishes
Sweet potato is the second must-have ingredient on Turkey Day! It's second only to Thanksgiving turkey! If you are going to bake it, I have the 5 tips for baking the perfect sweet potato that you must try. Your mashed sweet potatoes recipe will never be the same!
Single Serve Sweet Potato Casserole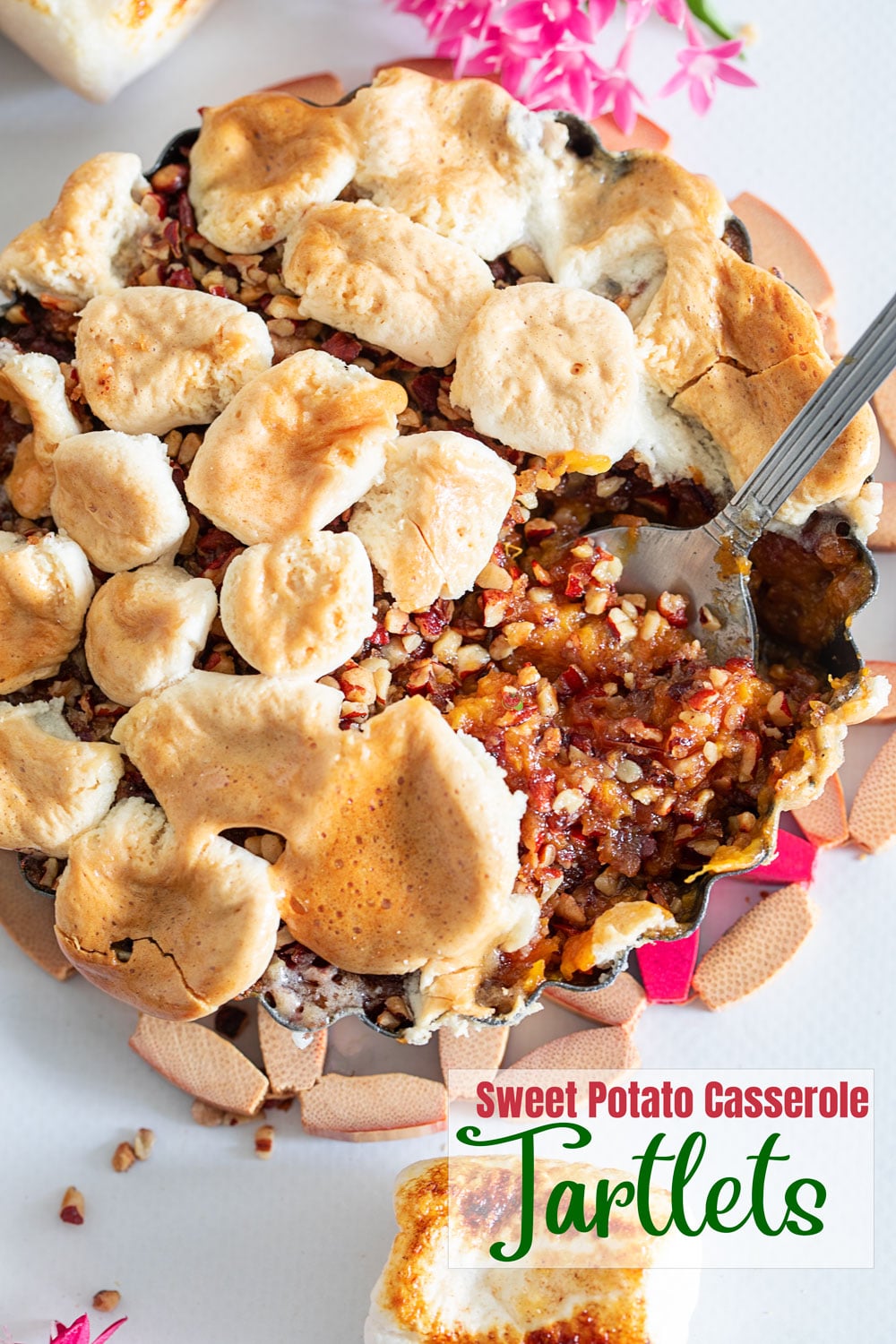 This is a new take on the classic Thanksgiving side dish recipes. I always hate sharing my sweet potato casserole, so I thought I would make mini tartlets out of it. This way, I don't have to share it with anyone! This recipe uses vegan mini marshmallows.
Whenever my friends ask me to give me a list of the best Thanksgiving sides, I always put these candied sweet potatoes on it. It's confusing because some consider it as a dessert. But, I think its sweetness is the perfect compliment to Thanksgiving turkey.
The trick is to use light brown sugar because it will even out the sweetness. Alternatively, you can use maple syrup.
Parmesan cheese gives these sweet potatoes a nice crispy outside. It's fluffy & sweet from the inside. They are not just empty calories because they have fiber and antioxidants. Source: NC Sweet Potatoes.
Bread and Rolls
Do you like to bake pumpkin bread for Thanksgiving or do you just serve some kind of rolls? The best part is that they are very cheap Thanksgiving sides!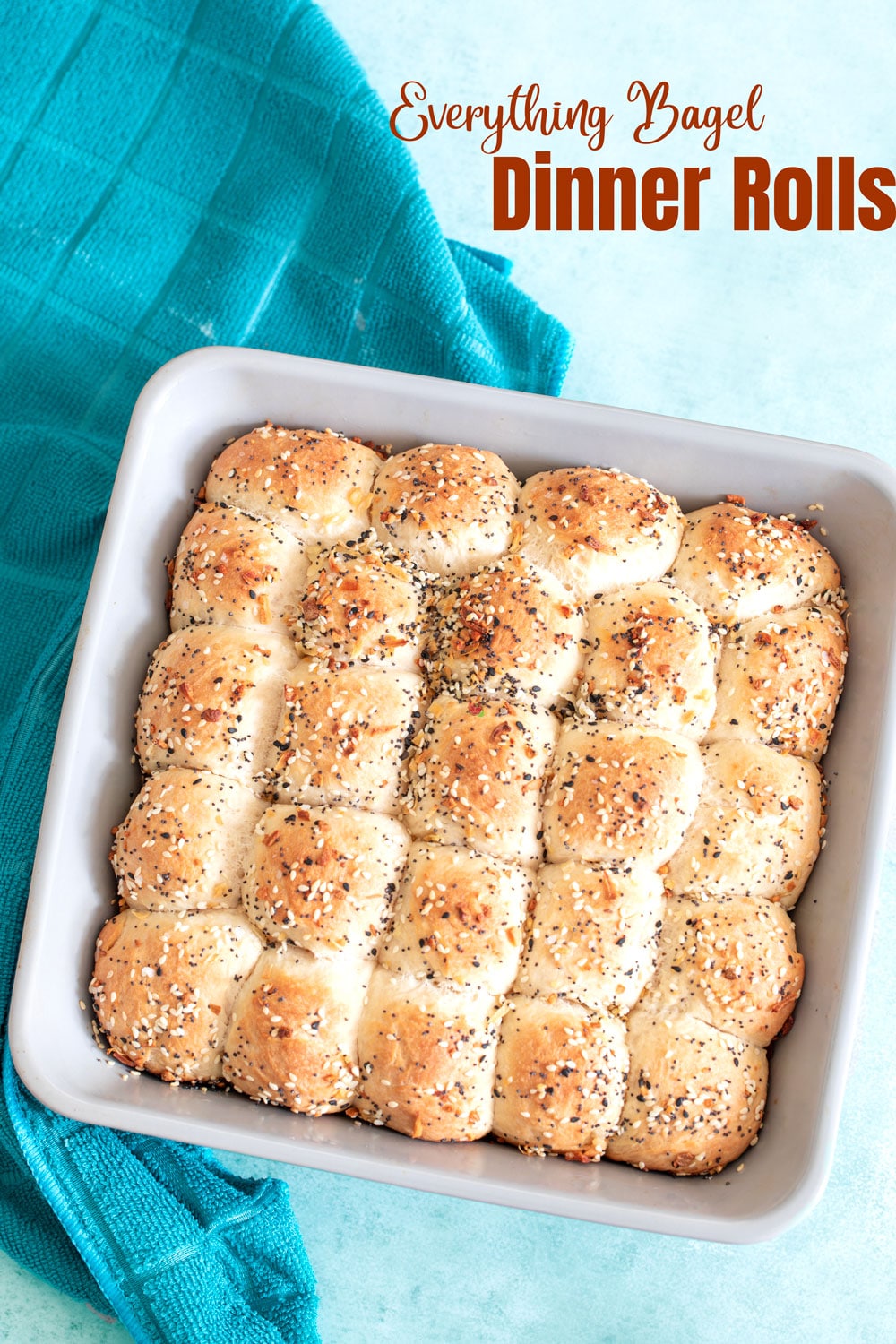 I can't believe how fluffy and spongy these dinner rolls turned out. Put them in a casserole dish and then place them in a hot oven (preheated oven). Remove it from the oven and let it cool to room temperature before serving. I like to spread some grass-fed butter on them!
Spread a little butter on these biscuits, dip them in gravy, and devour! The sweet potato in these biscuits makes them very soft and fluffy. The best part is that they are easy to make in the Air Fryer. Make them on Thanksgiving day and serve right away.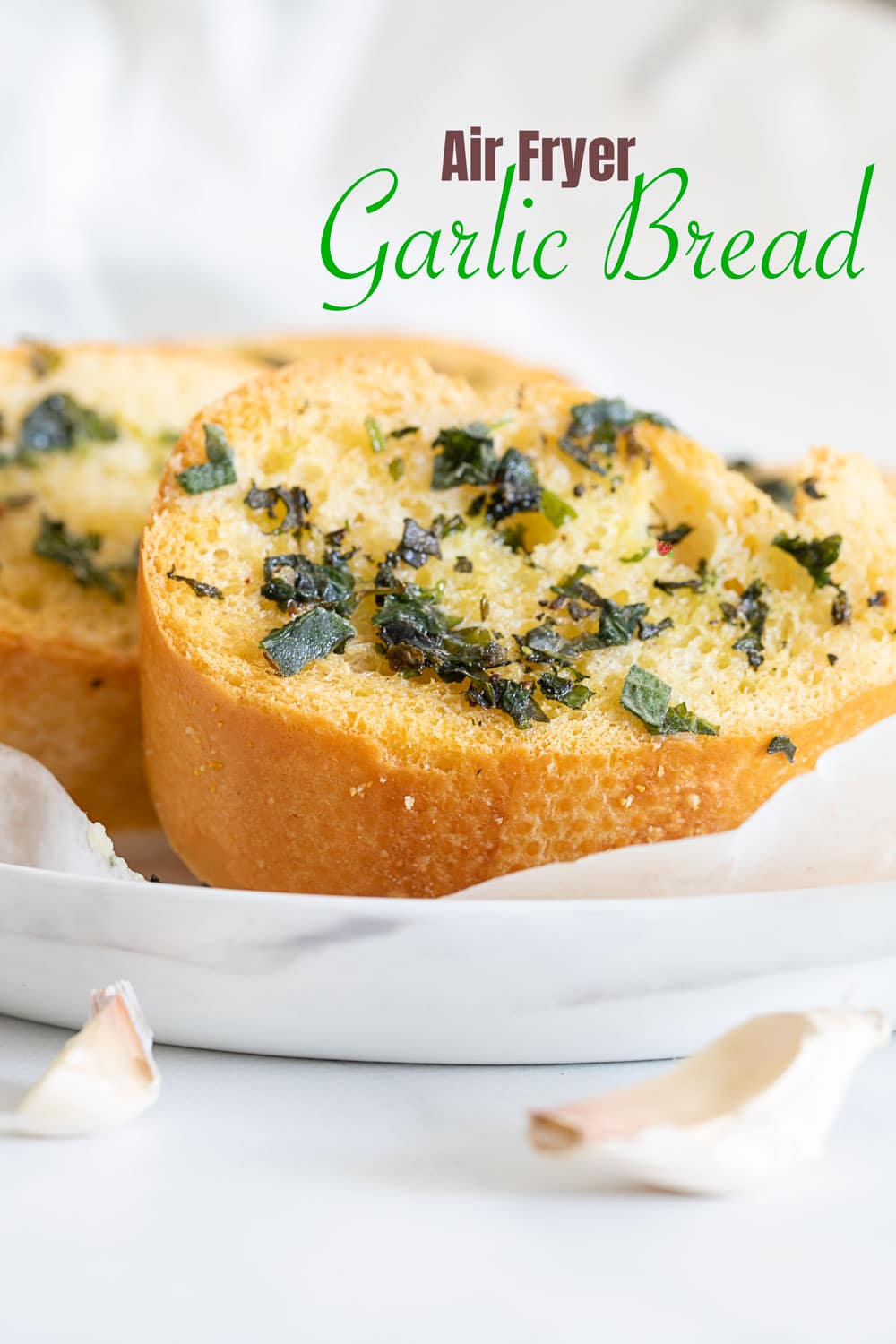 Yes, this garlic bread is made in the Air Fryer and it's so good! It turns out crispy, buttery, and herby! It's a very basic recipe where there are only 5 ingredients.
Try these delicious recipes for Thanksgiving
Sharing is caring
Don't be shy, chime in below in the comments. Let me hear your opinion on this list of easy and cheap Thanksgiving side dishes. If you enjoyed this, please give it 5 stars and share it on Facebook, Pinterest, Twitter, and Instagram.