Vegan Thanksgiving menu is an easy menu for those that are vegan in your family. From appetizers, side dishes and main course meals to tasty desserts. You will find everything to satisfy your vegan guests
Vegans and vegetarians understand that this holiday is not made for us
We will just be happy to be included in the festivities and thank you for including a vegan thanksgiving menu.
Tips for feeding a vegan on Thanksgiving
Most vegans (and vegetarians) I know are very low key and low maintenance kind of people. They will be happy with bread rolls and a side of peas. They will thank you for including them on your dinner table.
If a vegan or vegetarian is coming to your table, talk to them in advance. Ask them of their dietary needs before hand, so, it will make your life easier.
Run menu ideas by them and get their input. Two years ago, I had a friend call me up and ask me if I would be like creamed peas. I sent her one of my vegan recipes and she did an amazing job with it.
Find out if your vegan prefers plant based meals or artificial meats. Plant based meals are centered around fresh vegetables, fruits whole grains, nuts and legumes
Artificial meats are fine for some vegan eaters. Things like soy curls, seitan, vegan meats, etc. But, always ask the vegan first since many of them don't eat those either.
---
Traditional Thanksgiving recipes made for vegans
Gravy, mashed potatoes, cranberry sauce are all Thanksgiving staples.
To make them for vegans is a very easy thing to do. Just a few click substitutions will turn these staples into vegan friendly recipes.
Trust me, vegans love mashed potatoes and gravy. I made them last year and my friends were licking their plates.
Which traditional Thanksgiving recipe would you like to see be vegan friendly?
If I ever found myself at a Thanksgiving table that didn't have any dinner rolls, I would walk out!! Thankfully, that hasn't happened yet, lol.
Dinner rolls are a staple for the holidays, so I created a vegan and vegetarian version.
The everything bagel seasoning on the top makes a huge difference!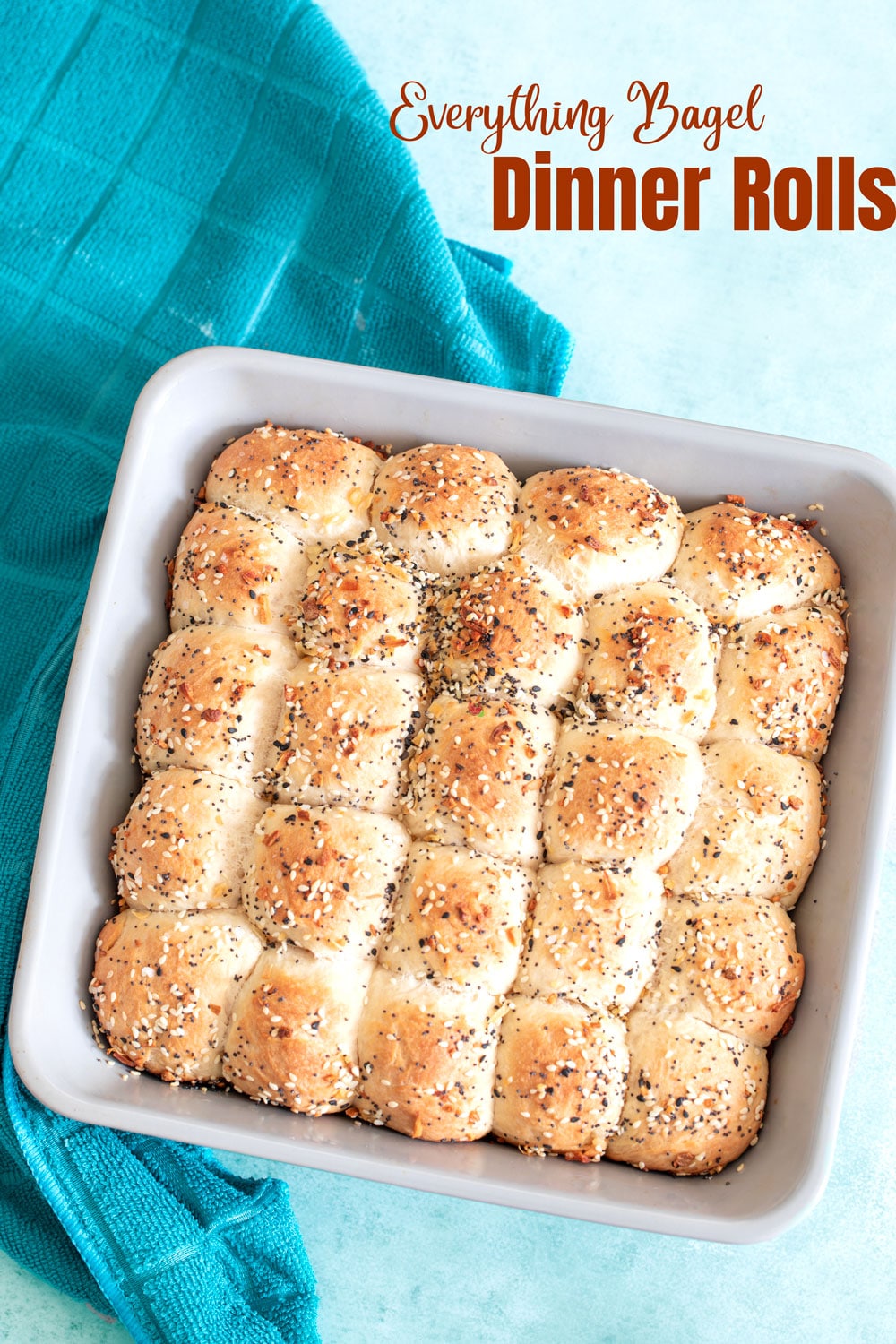 ---
Are you a brown gravy person or a white gravy person? I have always loved a rich, thick, slow-pouring brown gravy, especially over my mashed potatoes.
Traditional brown gravy is made with either beef broth or turkey broth. I made this brown gravy with mushrooms plus coconut milk and thickened with coconut flour.
Pour it over mashed potatoes, veggies and even French fries.
---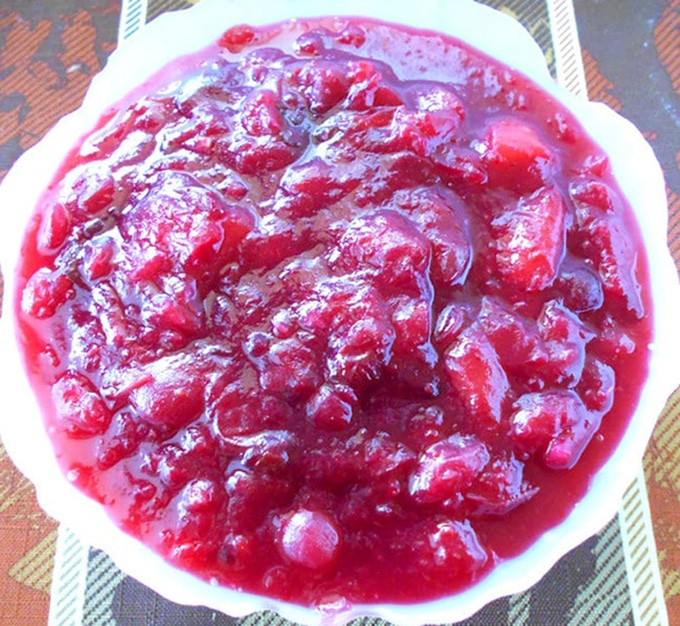 You have no idea how much I love cranberry sauce. It can be straight out of a can like Ocean Spray's Whole Berry Cranberry sauce which happens to be vegan.
However, they contain high fructose corn syrup which may be vegan friendly, but, not good for you. Or, some will use regular white sugar which is cut with animal bones.
So, why not make my very own and put interesting ingredients in it? I put pineapple, mangoes and ginger in it. It tastes soooo good!!
If you want the traditional ingredients, skip the fruits in my recipe and it will taste good too.
In what meal do you put your cranberry sauce?
---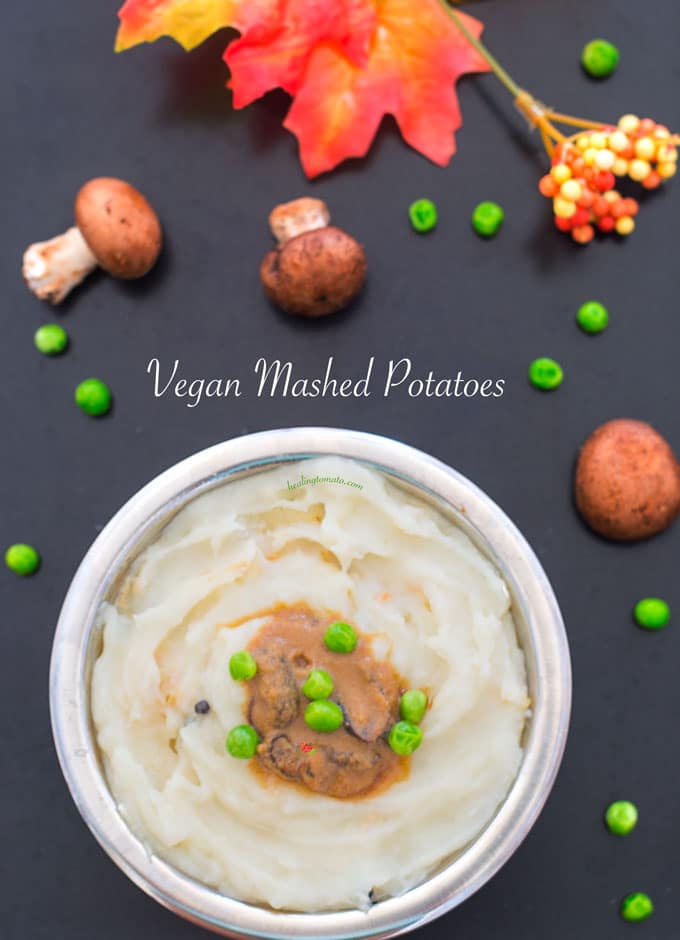 Do you like lumpy mashed potatoes or smooooooth mashed potatoes? Please say smooooooth?! 🙂
I am a fan of smooth mashed potatoes and not the lumpy ones. They taste much better, if you ask me. To make the lumpy one, just set aside 1 baked potato which you can add to the mashed potatoes after dicing it.
So, why can't vegans eat traditional mashed potatoes?
Many mashed potatoes use regular butter, cream or other dairy products and/or beef broth. All of these are no-no for vegans.
Instead, I used almond milk and vegan butter to make these mashed potatoes. It's really that easy, so, you don't have to be stressed over it.
Plus, I made them in the pressure cooker which made my life much easier. I pressure cooked the potatoes for 5 minutes and then mashed them by hand.
How do you like your mashed potatoes?
---
I haven't been a fan of mashed sweet potatoes until I started this blog. Something changed when I tried my first mashed potato recipe because a user requested it.
It was actually very very good and not to mention, very nutritious. The sweet potatoes are perfectly smooth and super easy to make.
I pressure cooked them with cranberry sauce in them! Its a novel idea, I know, but it works so great in the recipe. The cranberry sauce evens out the sweetness of the mashed potatoes. Add a little black pepper to spice it up.
Do you like mashed sweet potatoes?
---
No Thanksgiving table is complete without a stuffing recipe, even a vegan thanksgiving table. You will love the different flavors in this stuffing. There are tangy and sweet flavors in it.
Best part is that there is vegan sausage in it and that makes it very filling. The veggies in it are mushrooms, butternut squash, celery, radishes and red onions. Granny smith apples add a natural tang to it.
---
Side dishes
Vegan side dishes is where I shine at Thanksgiving menus, lol! I love creating unusual side dishes that everyone will love.
From green beans, acorn squash and cauliflower, these recipes are huge crowd pleasers. Plus, they are super easy to make by anyone. They take very little effort, so, you can concentrate more on your main dishes.
Which thanksgiving side dish is your favorite?
---
Carrots are always present at Thanksgiving dinner, right? I have seen mashed, glazed, roasted and even carrot cakes at Thanksgiving dinner.
But, I have never seen carrots paired with fennel! These two go so well together. Carrots provide the sweetness and fennel adds a pepperminty taste.
So, change up your carrots routine this Thanksgiving. It's a very easy side dish that will impress everyone.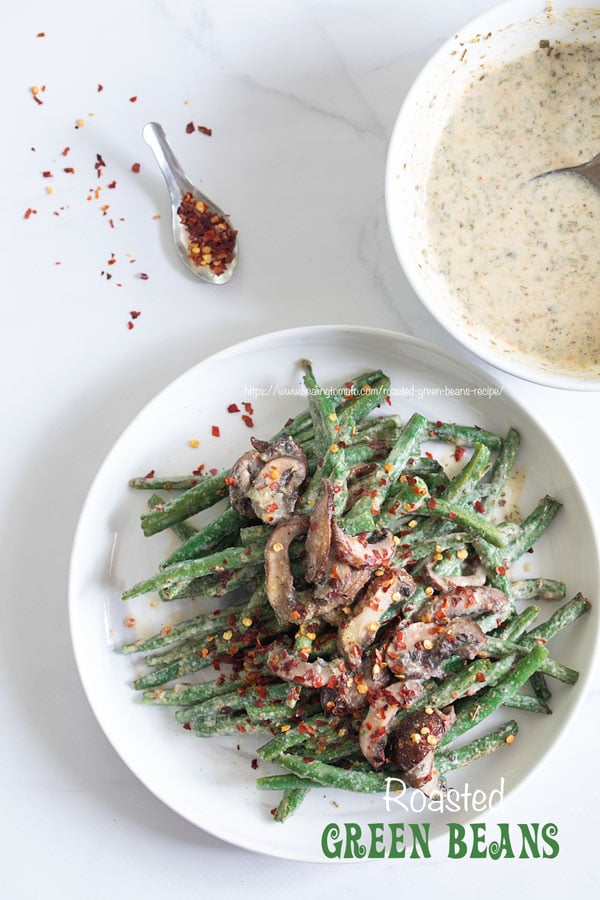 What is a Thanksgiving table without a green beans recipe? Is it even considered a Thanksgiving dinner without the green beans?
One time, I was invited to a Thanksgiving dinner where there were 5 different kinds of green bean recipes. There was a green bean casserole, roasted green beans, sauteed green beans, green beans and potatoes and a green bean salad.
Now, that's what I call a Thanksgiving table!
Here is my favorite Thanksgiving green beans recipe. Its is roasted green beans with mushrooms in a tahini sauce
---
No Thanksgiving table is complete without a side of green peas. Lucky for us, they are so easy to cook in the instant pot.
You won't believe how plump and juicy they turn out in the Instant pot.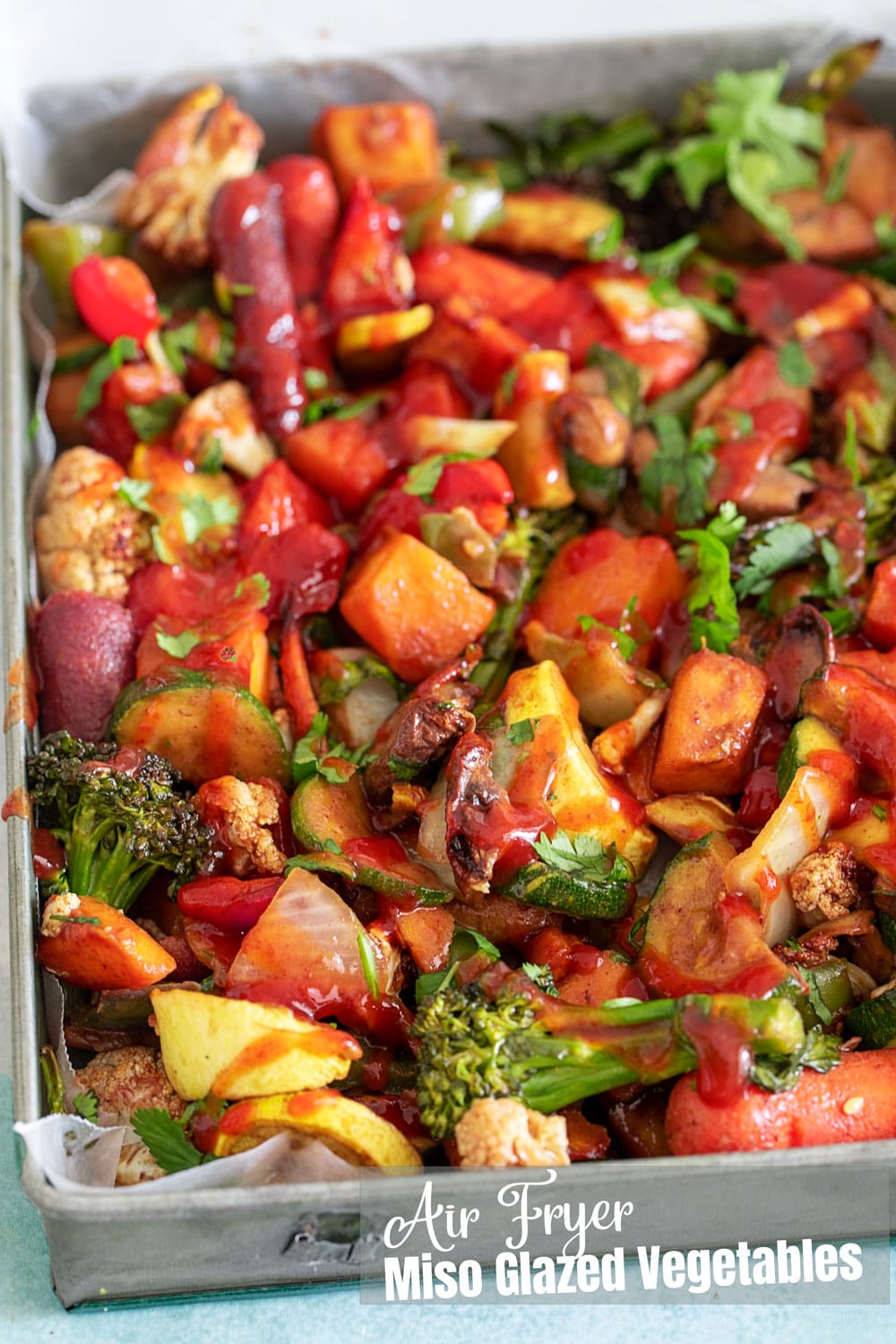 Everyone love a side of vegetables even though they don't admit it. Vegetables are a good way to bring some healthy food into a table full of other recipes.
These vegetables are the best when cooked in the air fryer.
---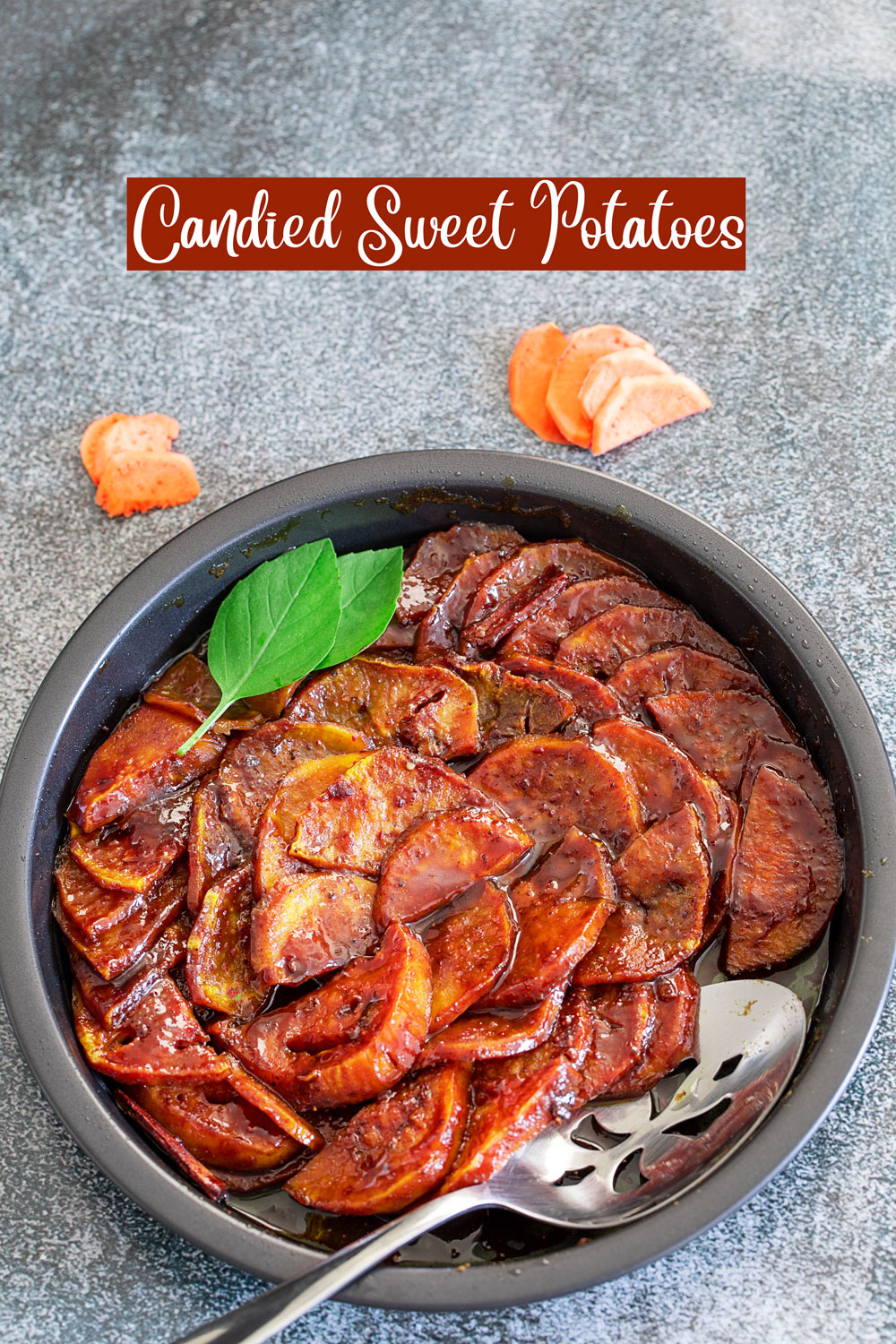 Give your oven a break on Thanksgiving day and use the air fryer instead. This classic southern dish can be cooked perfectly in the air fryer.
Best part is that it's ready in just 20 minutes!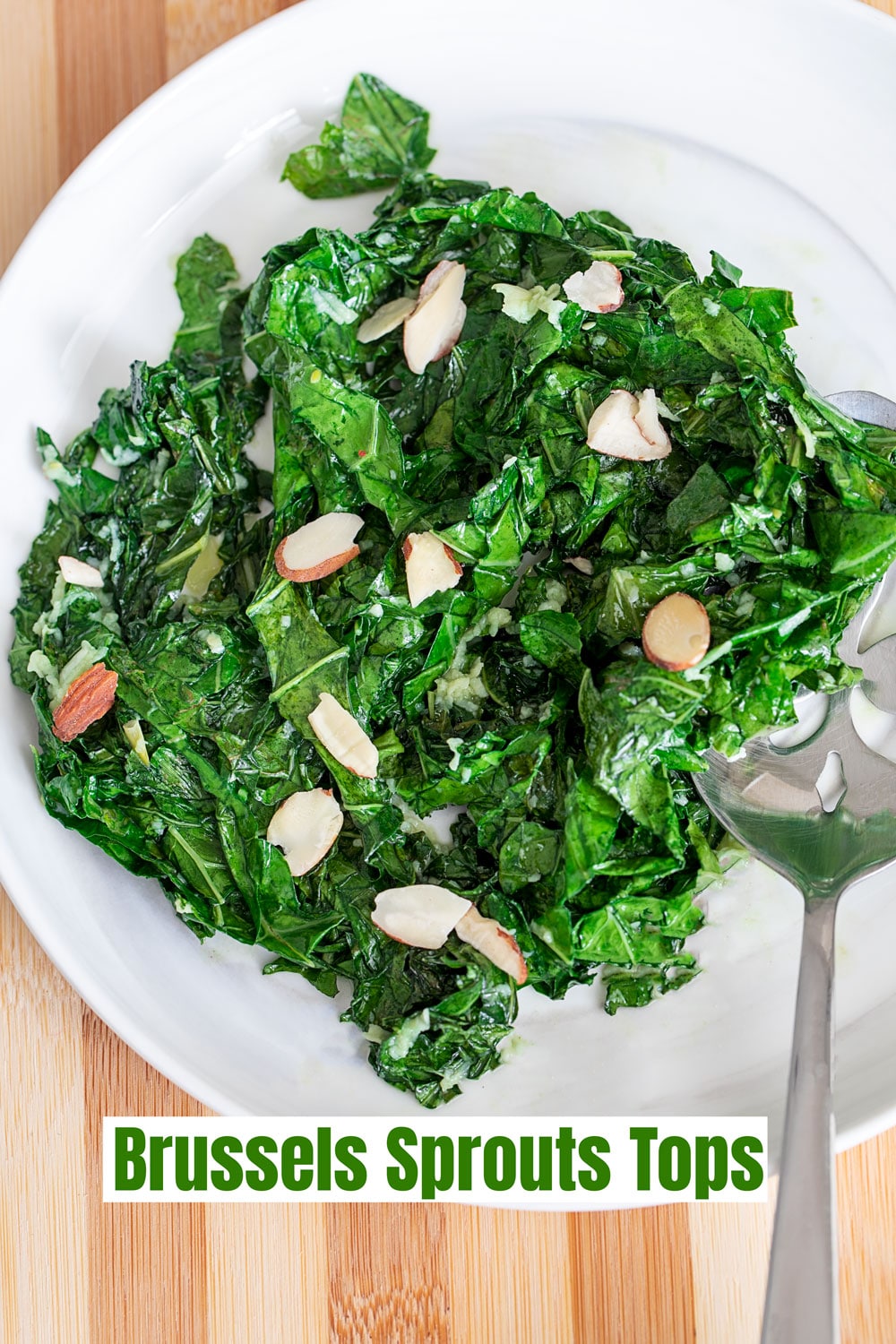 Do you know that veggie tops have tons of nutrition? They are so easy to prepare. If you can't find collard greens, veggie tops are the perfect side dish to serve for Thanksgiving.
These sprout tops are going to become everyone's favorite.
---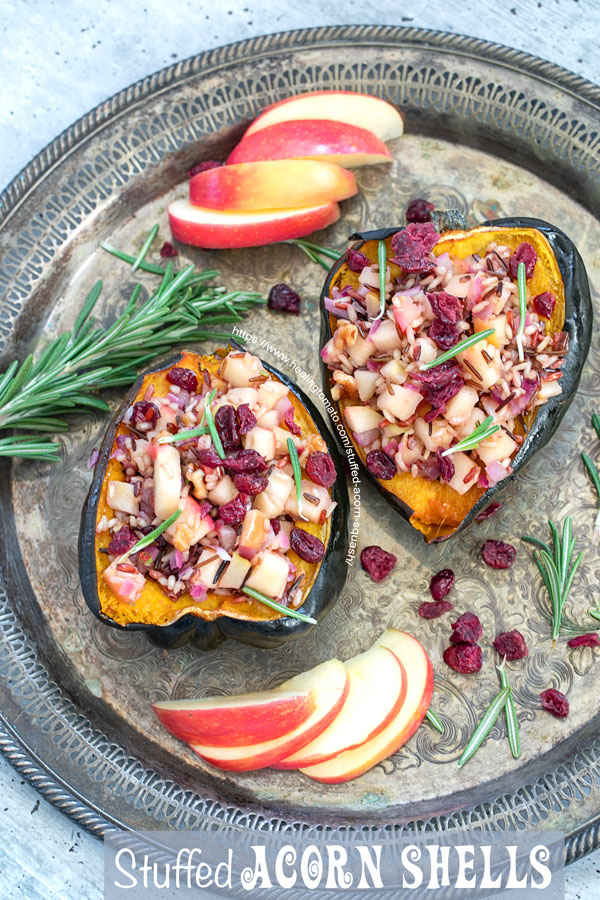 Stuffed acorn is a delicious meal, but, put cranberries on it and it becomes a colorful delicious side dish. Acorn squash is sweet and has a "meaty" texture that is very filling.
The apples add a nice sweetness and tang to this recipe. Wild rice loves apples and cranberries too. So, this recipe is going to make you very happy.
If you want even more inspiration for cranberries, I have a whole collection of amazing dried cranberries collection.
---
This peas and mushrooms recipe is a recent recipe. I was experimenting with leftover mushrooms where I wanted a different type of recipe.
This recipe turned out to be amazing and it will be on my Thanksgiving table forever. I used baby sweet peas in this recipe which add a natural sweetness. The roasted bell peppers add a little tang to the recipe.
Make this side dish and send me pics of it on your Thanksgiving table. You will make my day!
---
I love creamed corn! It tastes so good that I can eat a bowl of it just by itself.
In the past, I used to make the vegetarian version of creamed corn which I used to make using heavy cream.
Now, I make the vegan version and it tastes just as good. This time, I am making it with coconut milk which gives it the perfect creamy texture.
I like adding bell peppers to the creamed corn because it adds a little more color. Have you tried vegan creamed corn before?
---
Cast iron Brussels sprouts with Mediterranean flavors and light spices and NO BALSAMIC VINEGAR is a healthy, low-carb dream recipe!
These Brussels sprouts are good for your Thanksgiving table and all year round.
Want to know which sprouts to choose for this recipe? Check out my handy-dandy guide on all about Brussels sprouts
---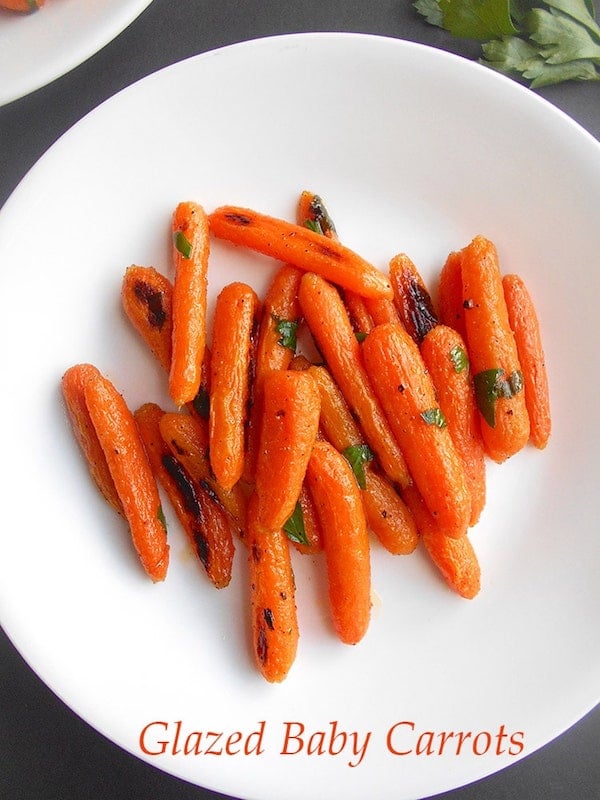 Here is a simple glazed baby carrots recipe that everyone will love. This recipe can be made with just 3 ingredients. I added a few herbs to bring out the flavors of the carrots.
To sweeten the carrots, I used maple syrup since honey is not vegan. You can also use agave which will work better in this recipe. You can also use melted brown sugar which will give it a crystallized texture.
When I have leftover carrots, I will pickle them and use them on sandwiches or pasta.
Do you have baby carrots on your vegan thanksgiving table?
---
Don't you just love these baby mushrooms? They are so cute and delicious, especially cooked in a sinful amount of garlic and vegan butter.
Toss these button mushrooms in a few ingredients and they serve them as a side dish. They will be gone within minutes!
That's what happened when I served them for my 2017 vegan thanksgiving dinner. One of my guests even told me later that I should have made double the amount I made because people can't resist them.
Ha! Lesson learned!
---
There is no such thing as too many cranberry recipes on a vegan thanksgiving menu, right? You can have cranberry sauce, stuffed veggies with cranberries and now, a colorful navy beans salad!
This navy beans salad takes less than 20 minutes to make. It's my no-fuss, no-stress vegan recipe to have on my vegan thanksgiving menu.
What is your no-fuss, no-stress recipe?
---
Potato recipes
Have you met a vegan who doesn't love potatoes? Neither have I! 🙂
Infact, I love them so much that I created a post just with Thanksgiving potatoes.
Sure as the sun will come out tomorrow, vegans love potatoes as much as meat eaters! I think if you ask vegans to eat potatoes everyday, they will do it happily.
Here are some potato staples that can put a sparkle into any vegan's eye this Thanksgiving. Which one is your favorite?
---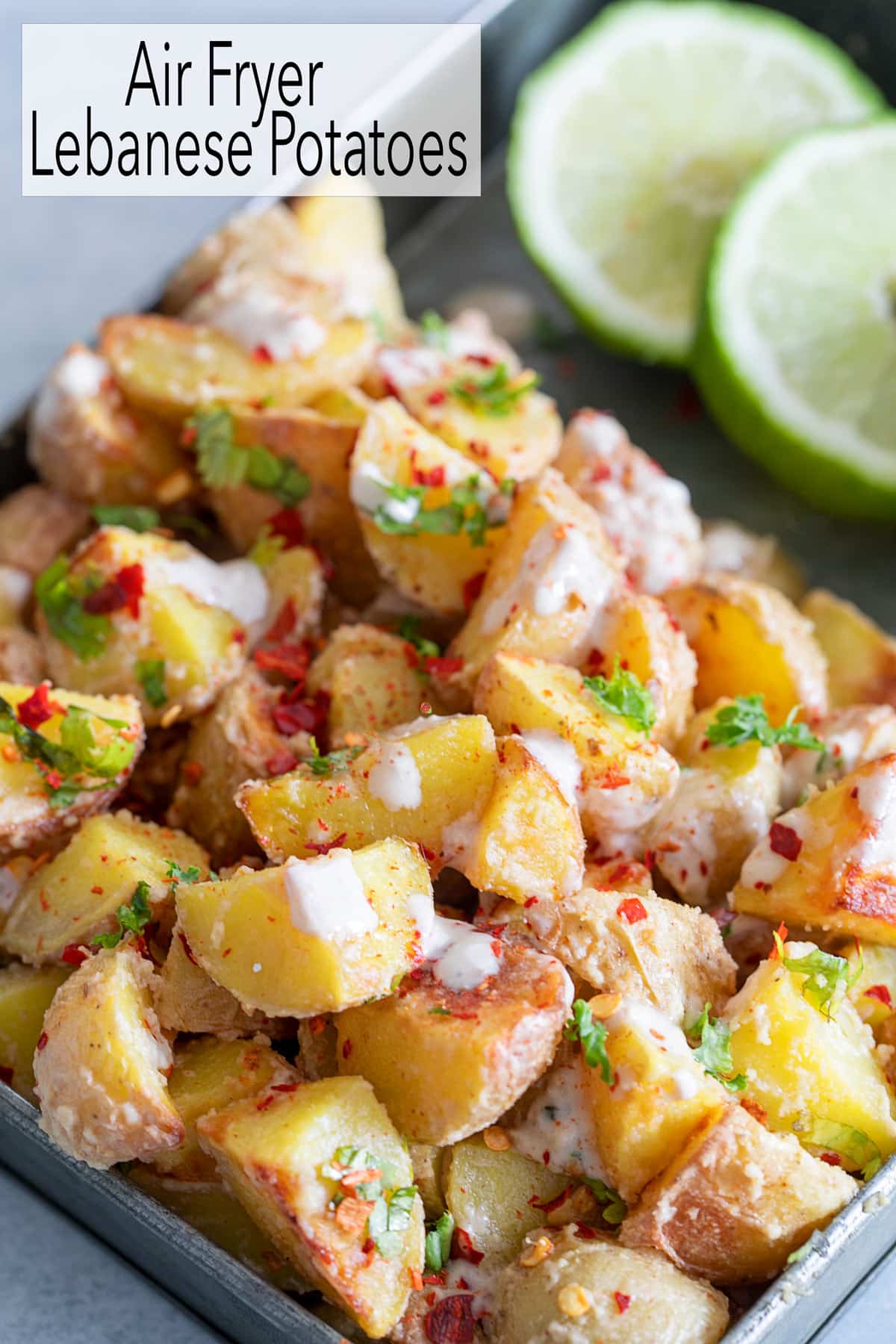 Spicy potatoes are not always on Thanksgiving table, but that's will change. After you have tasted these Lebanese potatoes, you will make them often.
The potatoes used in this recipe are the cute little honey gold potatoes. Those potatoes are so easy to flavor with spices and with a creamy dressing.
Do you make spicy potatoes at Thanksgiving?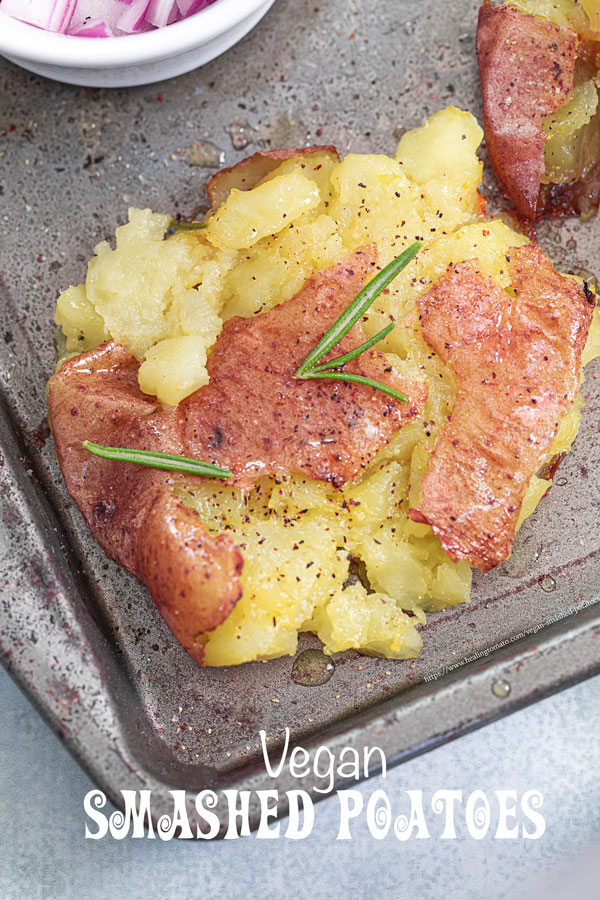 Is there anything better than a buttery, twice baked, smashed potato? Top the baby potatoes with melted vegan butter, herbs and pepper to get your new favorite potato recipe!
I bake these potatoes on a sheet pan, so, I can get a big batch made with very little effort. Last year, I made 3 sheet pans of these smashed potatoes and there were no leftovers!
---
Have you had a creole Thanksgiving before? They know how to make a huge dinner where the whole community is invited over for the feast.
If you want a unique potato side dish for your Thanksgiving table, you have to make this creole potatoes recipe. I made it in the Dutch oven which really makes my life easier.
It's made with only 6 ingredients, so, you won't have to spend hours making it. I figured out all the right amount of spices and ingredients, so, you can make it with ease.
---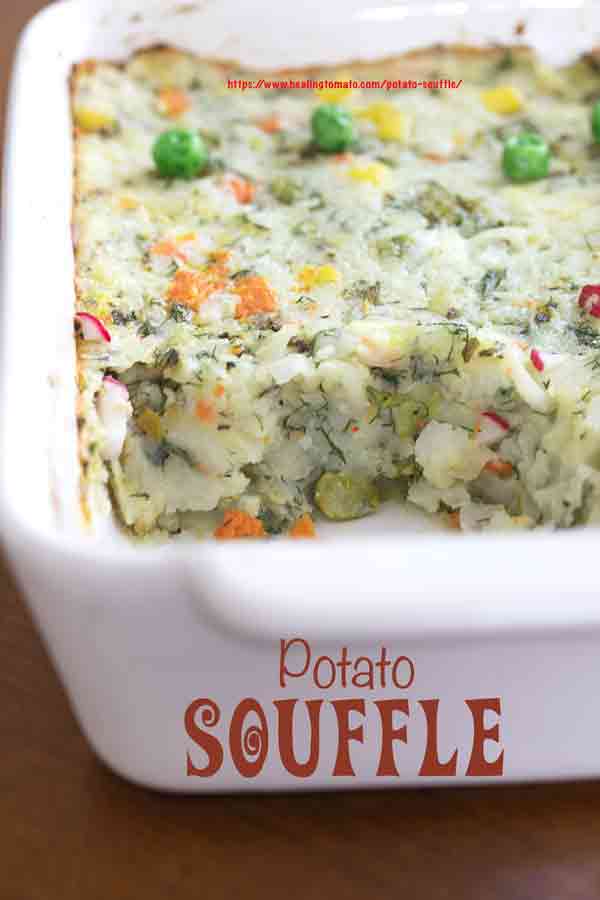 Why eat boring old mashed potatoes when you can eat a potato souffle, right?
These potatoes are made in the instant pot and finished in the oven. It gives them a crispy top which makes them so delicious!
I could easily eat the whole baking dish by myself. How about you?
---
Roasted fingerling potatoes in a rich vegan butter sauce with sundried tomatoes! Need I say more??
These fingerling potatoes belong on a meat-eater's thanksgiving table and a vegan thanksgiving table. They are hearty and delicious! No one can resist them, so, you may want to make HUGE batch.
I am drooling just looking at the pic! How about you?
---
Here is another buttery potatoes that is irresistible. The best part is that I made them in individual covered dish casserole dishes.
That means, NO SHARING! YAY!!
I love these potatoes so much. You have to make them to see how delicious they taste.
---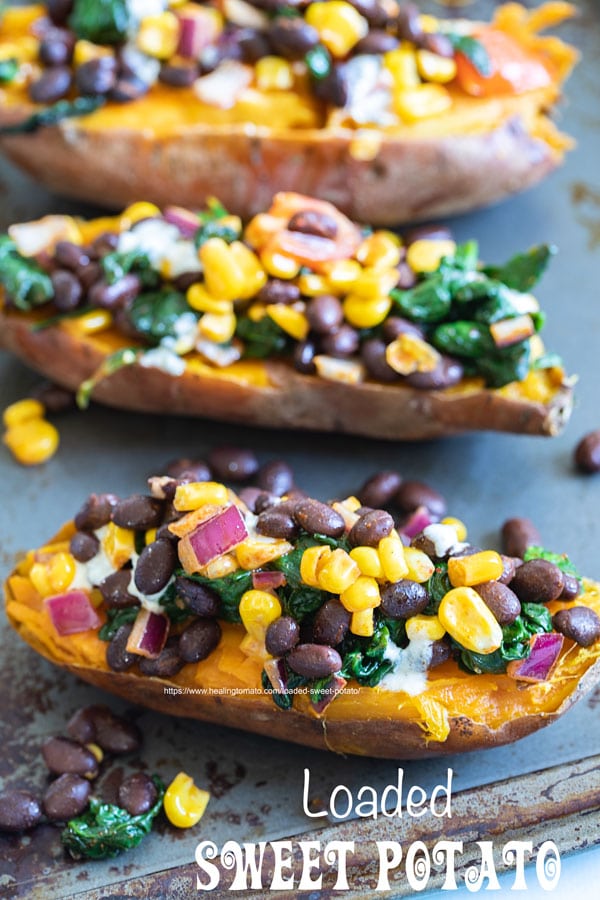 If a sweet potato is not loaded, it is naked, right? Load sweet potatoes with your favorite ingredients like corn, black beans, spinach and onions.
Top it with a creamy vegan sauce and you have the best tasting sweet potatoes.
Its really easy recipe to make and has no fancy ingredients. Just easy, hearty ingredients that fills any tummy.
How do you load your sweet potato?
---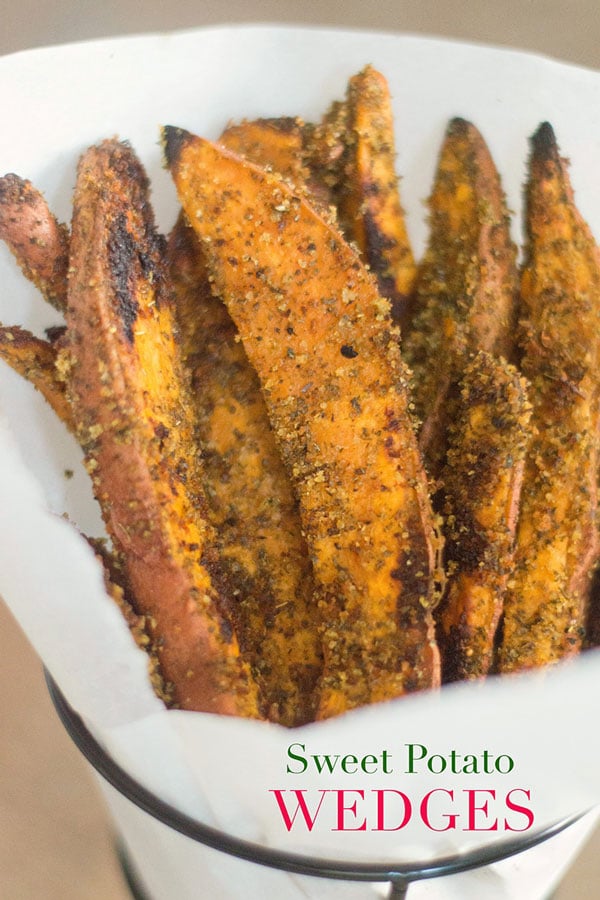 Sweet potato wedges are better than fries. I made these thick wedges to take to a friend's vegan thanksgiving dinner in 2016.
Since then, she has requested that I make it for every thanksgiving dinner. They were a huge hit with her family.
Good thing they are so easy to make, so, I can take a big batch without breaking out in a sweat.
Do you love sweet potato wedges?
---
I think my sheet pan gets a huge workout around Thanksgiving. It is a great way to roast big batches of veggies in the oven. I roast so many veggies for Thanksgiving so it helps to roast them at once.
These broccoli and potatoes are my favorite side dish to make. It's a little good mixed in with a little bad ingredients.
Together, it makes for a comforting meal. But, if you prefer just broccoli, I have steamed broccoli recipe that I made in the pressure cooker.
Do you make sheet pan recipes for your vegan thanksgiving menu?
---
Ok, I will be the first to admit that these cilantro potatoes may not belong on a traditional vegan thanksgiving menu?
That said, if you are having a non-tradtional menu, here is a recipe that will be a sure-fire hit.
Cilantro pesto is super easy to make and it will make these potatoes taste so good. Have you tried potatoes with cilantro pesto?
---
If you like different types of mashed potatoes, how about adding some olives with red bell peppers? That's what I added to these mashed potatoes and they were spectacular.
Olives taste so great with mashed potatoes! Don't take my word for it. Make it for your vegan Thanksgiving menu and taste it. Send me your pics when you make it.
---
Vegan main course meals
Do you like tofurky? Me neither! So, I don't have a tofurky recipe on my blog. If a tofurky recipe is your jam, then I think you will like this holiday roast recipe from Tofurky's site.
I have to admit that I don't have too many main dishes that would qualify for a spot on the vegan thanksgiving menu. However, I have a few here that are perfect for Thanksgiving.
If you have more ideas for main course meals that you would like me to make, feel free to contact me.
I roasted a whole cauliflower in the air fryer and it turned out so delicious. This whole cauliflower is now going to be a staple at my Thanksgiving dinner table every year.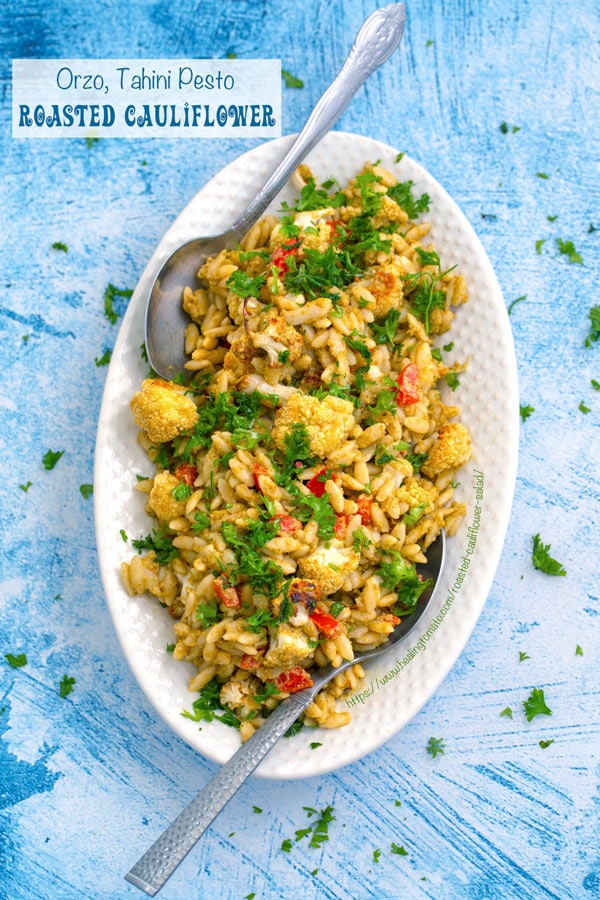 Cauliflower is a favorite ingredient on vegan thanksgiving menu. From whole roasted cauliflower to cauliflower steak and wedges, it's a "meaty" meal.
So, I think this orzo and cauliflower recipe will fill up any hungry tummy. Plus, it is really easy to make and can be eaten the next day.
Or, use it as a stuffing recipe because it fits the texture of a stuffing.
---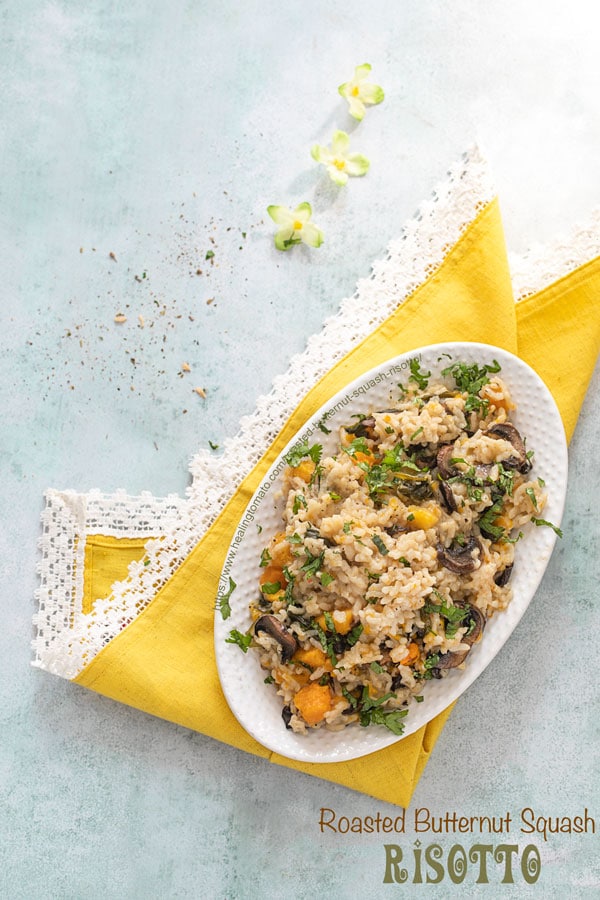 Risotto may not seem like a good recipe to make for Thanksgiving.
However this recipe is absolutely perfect to serve as a side dish or as a stuffing.
---
Can you make vegan pot pie for thanksgiving? Yes, why not?
This is a meal filled with fresh veggies and topped with puff pastry. I have made it in individual sized pans and I have also made it in a one large pan.
I also layered the top with a mashed potatoes! So, technically, this might be a vegan shepherd pie?
This is a fun, hearty family meal that I am happy to serve my family.
---
I wrestled over put these persimmons in the main dish section over side dish action on vegan thanksgiving menu. It wasn't an easy decision, but, in the end it was better as a main dish.
The persimmon was stuffed with lentils, sweet potatoes, spinach, cranberries, mushrooms and walnuts. That makes it a main course meal, right?
Fuyu persimmons are in season for thanksgiving dinner. They also taste amazing by themselves too.
---
Vegan desserts
You can never go wrong with vegan desserts. We love vegan cakes to vegan pies and everything else.
I used vegan sugars and vegan butter in all of these desserts. You can't tell that they are vegan because they look and taste like real desserts.
You may be tempted to put all of these on your vegan thanksgiving menu which is fine by me. 🙂
Make an easy loaf cake using cranberry pie filling and whole cranberries. The icing is made using Aranciata Rossa which is a sparkling blood orange water.
This vegan cranberry pie filling is so perfect for Thanksgiving. It's your Jack-of-all-trades type of desserts. You can put it in pies, cakes, muffins, mini pies and so much more.
I think kids will love mini hand pies filled with this cranberry filling. What will you make with it?
---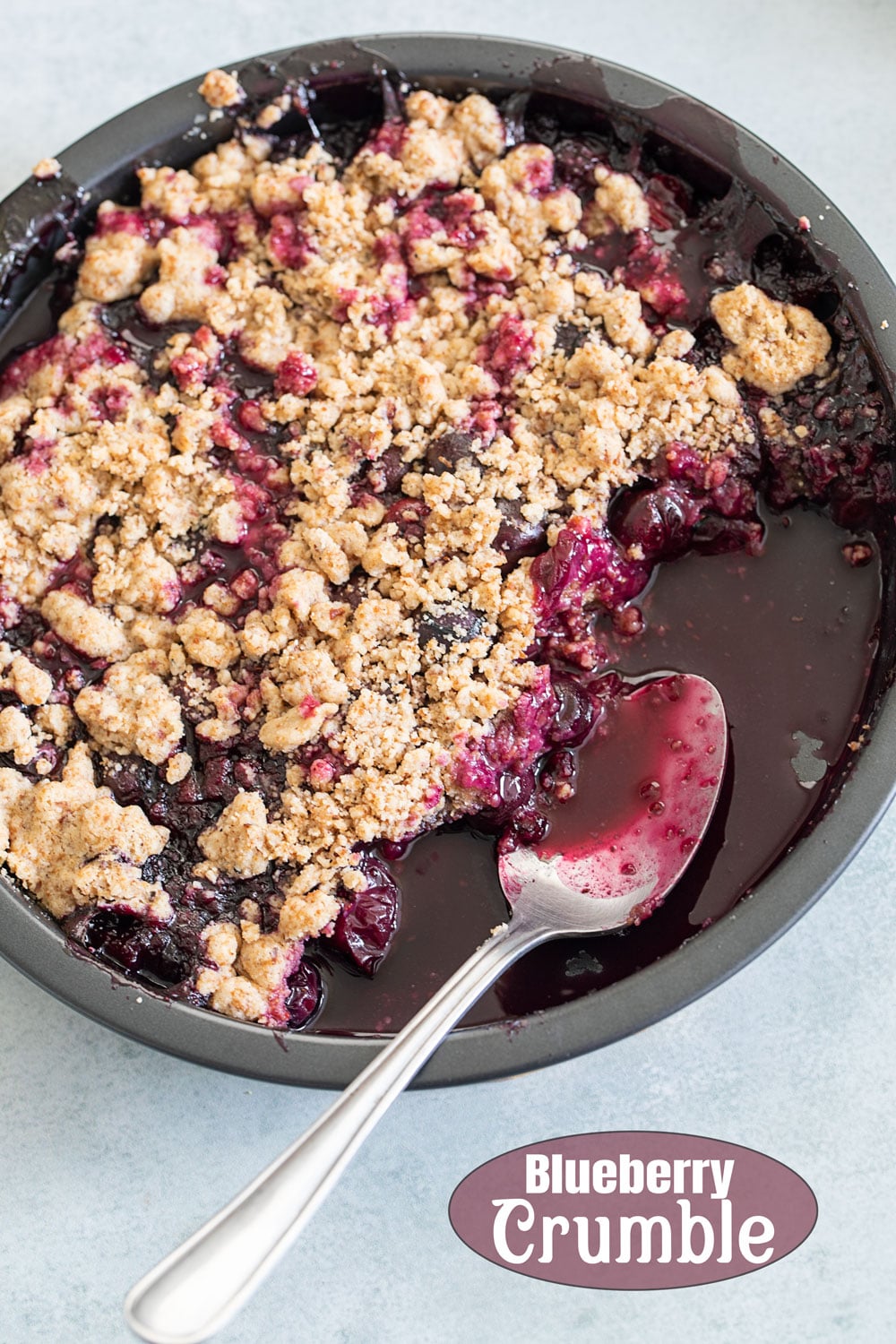 This is one of the easiest desserts you can bake for Thanksgiving. The crumble is made with very few ingredients and takes very little effort to make.
What a better time to make bread pudding than for Thanksgiving! This bread pudding has all your favorite vegan French toast ingredients mixed with your favorite bread pudding ingredients.
Together, this dessert is a powerhouse of comfort food!
---
The air fryer is an amazing gadget!! I love baking everything in it now and especially a dessert recipe.
This blueberry galette is really quick dessert to bake in it. It needs just 5 ingredients and ready in 25 minutes. You can even use puff pastry as the crust.
---
Olive oil makes cake soft and moist. It adds wonderful aroma to an otherwise dull cake.
Add pumpkin and rose water to the cake! It will make this cake sweet and delicious. Frankly, I would make this cake all year round, not just on your thanksgiving table.
---
No thanksgiving table is complete without an apple pie recipe. I have seen thanksgiving menus with 5 different apple pie recipes.
I went with a rustic looking apple pie recipe to put on my vegan thanksgiving menu. This apple pie is fast and easy to make which is good for you. You don't want to spend hours baking it, right?
---
Have you made pie in the slow cooker? This was the first time I made pie in the slow cooker and it was beyond easy!
This pie is made from scratch using a homemade pie crust that is made entirely in the slow cooker. The miso in the recipe evens out the sweetness of the pie.
You can top it with bananas or caramelized apples.
---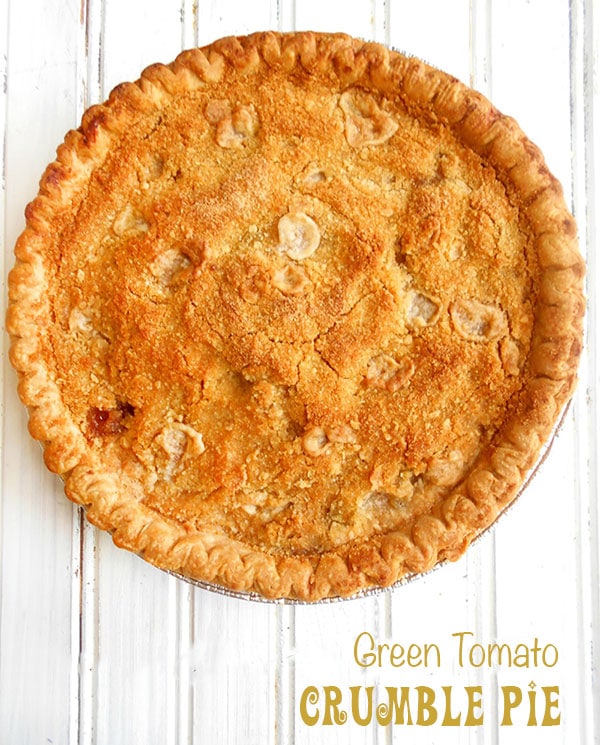 This is an old recipe from 2015 but it tastes so good. The top is made with a soft crumble with is delicious.
Inside, I used green tomatoes and granny smith apples. This is definitely one-of-a-kind dessert to put on your vegan thanksgiving menu.
Have you tried a tomato pie before?
---
I made brown rice in the pressure cooker and then added the liquids + spices to it. It's that simple to make this brown rice pudding recipe.
Top it with chocolate or fruits before serving.
For the spices, this year, I am going to try adding my pumpkin pie spice to see how it tastes. I have a feeling that it will be beyond delicious. Will keep you posted on it.
Do you like brown rice pudding?
---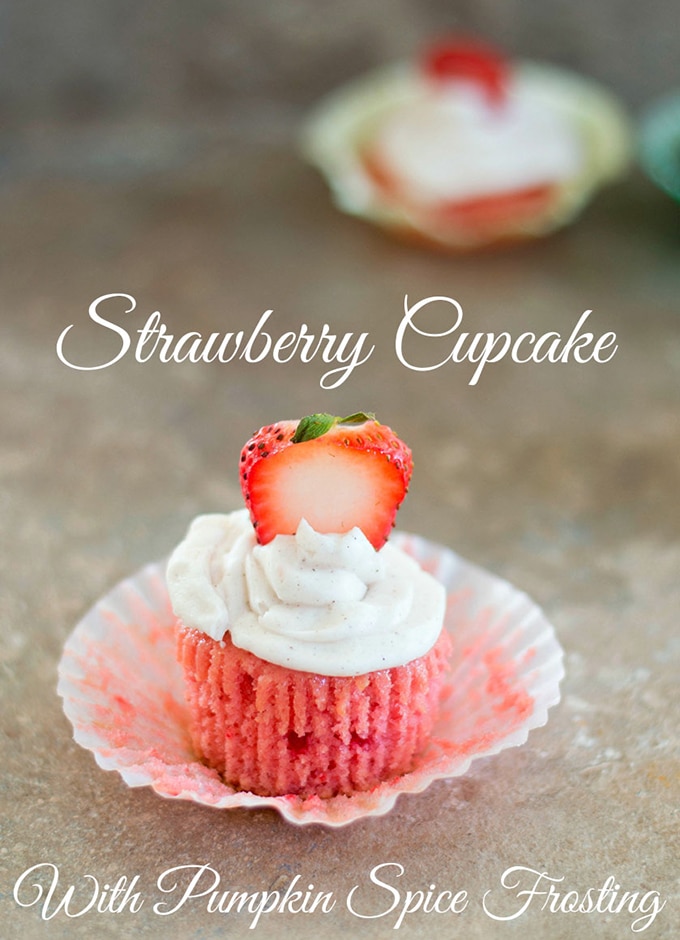 I made this cupcakes over the weekend. The official reason was that I wanted to practice for Thanksgiving. But, the truth is that I just wanted to eat cupcakes, lol
The cupcakes are made using cake mix which happens to be vegan. The frosting that came with it wasn't vegan, so, I made my own using pumpkin spice and it was delicious.
Look at how moist and soft the cupcakes look?!
---
Soup recipes
I am putting the soups towards the end of the post because I am told that some families don't serve soup at Thanksgiving.
Most of the thanksgiving dinners that I have been a part of, have served soups. There are only 2 times where I didn't see soups on the table.
So, I am curious if you serve soup on your Thanksgiving menu or not? Sound off in the comments below.
This is a creamy acorn squash soup that is based on Panera's autumn soup. The soup is vegan, creamy and has a little sweetness to it.
Its the ginger in the soup that really brings out it's flavors.
Would you put an acorn squash soup on your vegan thanksgiving menu?
---
Why serve ordinary soup when you could serve it with butter beans?!
The butter beans add texture to pumpkin soup and make it a comforting soup to eat.
Add extra ginger and dried herbs to make it flavorful.
---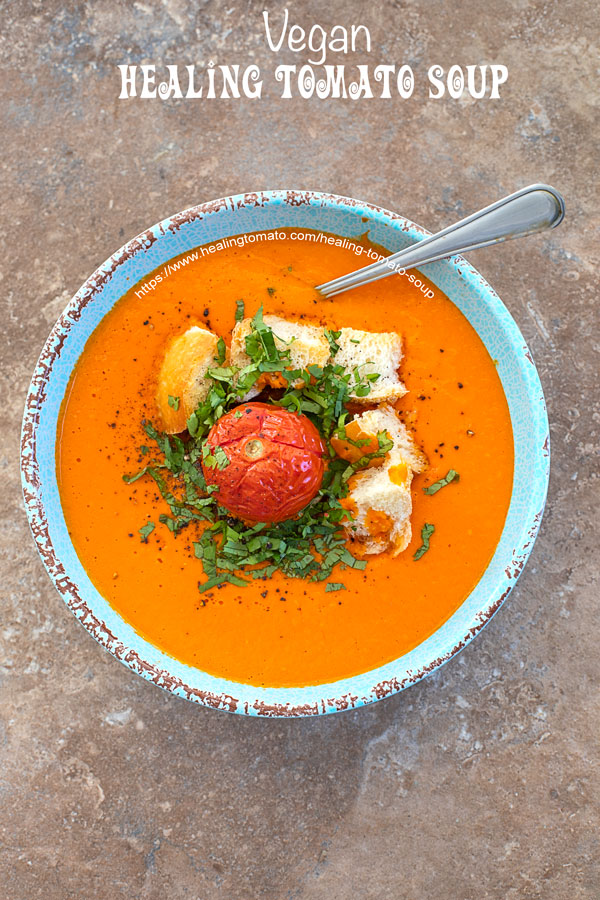 A creamy tomato soup sounds good any day of the week, right?
The soup is made with easy ingredients and my favorite tomato. The Campari Tomato!
I oven roasted the ingredients before blending them. It gives the soup a slightly smoky flavors.
---
I like having a soup that stands out on the dinner table. In the fall, there are many orange-hued soups. They are all delicious, but, its nice to have a green soup too.
This creamy broccoli and cauliflower soup is a warm, vegan soup that I love serving my guests. I have a feeling that your guests will love it as much as my friends do.
Do you love broccoli soup?
---
Here is a great way to use sweet potatoes on your vegan thanksgiving menu.
The soup is made with fresh vegetables that are oven roasted. I added whole peppercorns to the soup to give it a little kick.
Sweet potato soup is a must for any Thanksgiving table.
---
Making your menu easier
Let's face it, putting a Thanksgiving menu together is very very stressful!
There are so many moving parts that the menu inevitably falls apart at the last minute. Have you found yourself out of panko breadcrumbs for the stuffing? Or you couldn't find vegan pie crust at your local supermarket?
Fear not! I have a few posts that will definitely make your life easier this Thanksgiving. If you run into a problem that you didn't anticipate, contact me and I will try to help you solve it.
When you are baking desserts and they call for apple butter, do you use store bought?
Here is a recipe where you can make it right in your instant pot! It's one of those super easy homemade recipes and takes only 20 minutes.
I love adding pecan pieces to it, which adds a little crunch to them. I put them in a muffins recipe and it was sooo good.
For these panko bread crumbs, I used ciabatta bread. It was going stale and I didn't want to waste it. So, I took the bread and converted it to bread crumbs.
I added dried spices to it for flavorings and it became the perfect panko breadcrumbs. Since then, I have never bought panko breadcrumbs again.
It will take you less than 5 min to make them!
---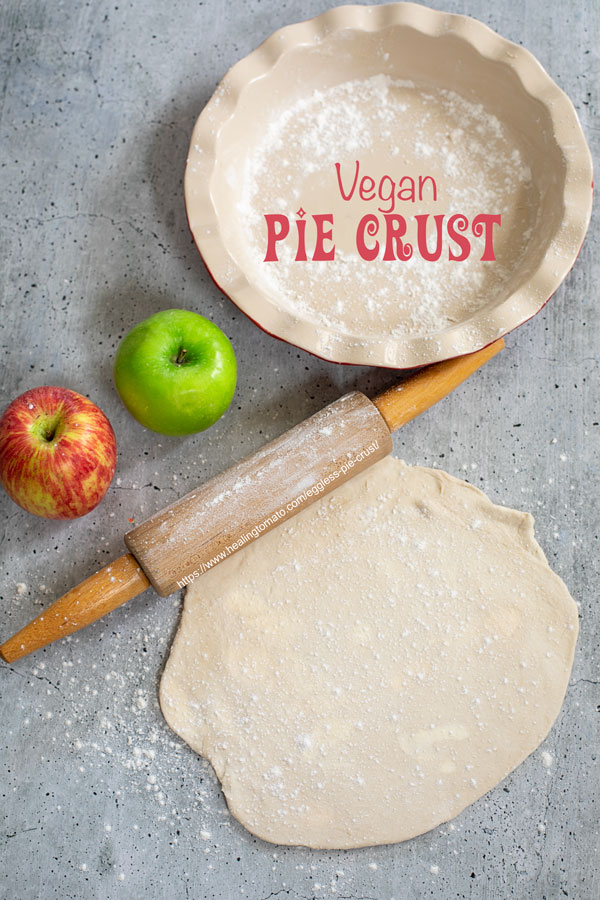 If your store doesn't sell vegan pie crust, it means you have to make it yourself. Trust me, it's not hard. The process is as simple as subbing the butter with vegan butter and the liquids with coconut milk.
You can also use hazelnut milk or almond milk for basting. Or, use melted vegan butter too for a crispy top.
---
Last year, my neighbor knocked on my door the day before Thanksgiving to ask me if she could borrow pumpkin pie spice? Lucky for her, I had just made a batch and was happy to give her some of it.
Just like her, you will inevitably run out of pumpkin pie spice because you are making several vegan desserts, caramel macchiato or many other Thanksgiving recipes!
So, make it at home before hand or right when you run out of it using my recipe. I prefer to hand grind my spices, but, you can use the blender too.
---
You will need broccoli on Thanksgiving day. It could be for the stuffing or part of a warm salad recipe. Or, you just want to serve a side of broccoli!
What I like to do is to steam about 2 crowns of broccoli and keep them refrigerated. This way, I can have them ready to go, if needed. Otherwise, I will eat them for lunch the following days.
How do you use broccoli on Thanksgiving day?
---
I have discovered that I should never serve plain vegan butter to people. If they haven't tasted vegan butter before, they may take a few seconds to adjust to the taste.
Instead, infuse it with fresh herbs and make it the day before. Its a quick 5 minute task, so, you won't feel stressed over it.
Refrigerate it overnight and bring it out when you are ready to enjoy your huge meal.
---
If you are baking a cake or making cupcakes or want to frost cookies, you will need a vegan frosting recipe. Make this the day before and save it in piping bags.
When you need the frosting, it will be nice and cold which is perfect for decorating your dessert.
For what dessert will you use this frosting?
---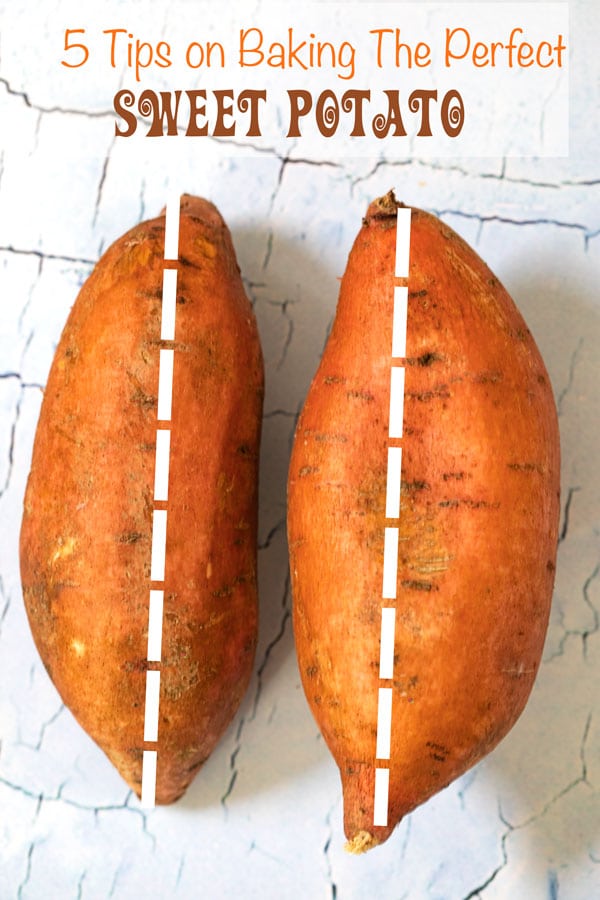 I have had really bad tasting sweet potatoes at a thanksgiving dinner. They were so bad because I could still taste the dirt on them!
So, I came up with tips on how to bake the perfect sweet potato, how to pick the right sweet potato and what temp to bake them. Trust me, these tips will save your dinner!
Your sweet potatoes will never dull or boring!
---
A few vegetarian Thanksgiving recipes
If you love your dairy products, you will love these vegetarian thanksgiving recipes.
My favorite vegetarian recipes have always been potatoes with cheese! I just can't resist them.
These vegetarian thanksgiving recipes are super easy and very delicious. I have included some of my fellow food bloggers recipes on this list too.
Visit them and let them how much you loved their recipes.
---
Thank you for visiting this vegan thanksgiving menu. Please be sure to tag me in your social media posts when you make these items and I will be happy to share them. If you have any comments or ideas, feel free to write them below.
---